This ginger kombucha cocktail (or better, mocktail) with fresh peach slices and fresh mint leaves quickly became my favorite drink to sip when I want something that is not water. Try it, I'm pretty sure you'll love this as much as I did!
---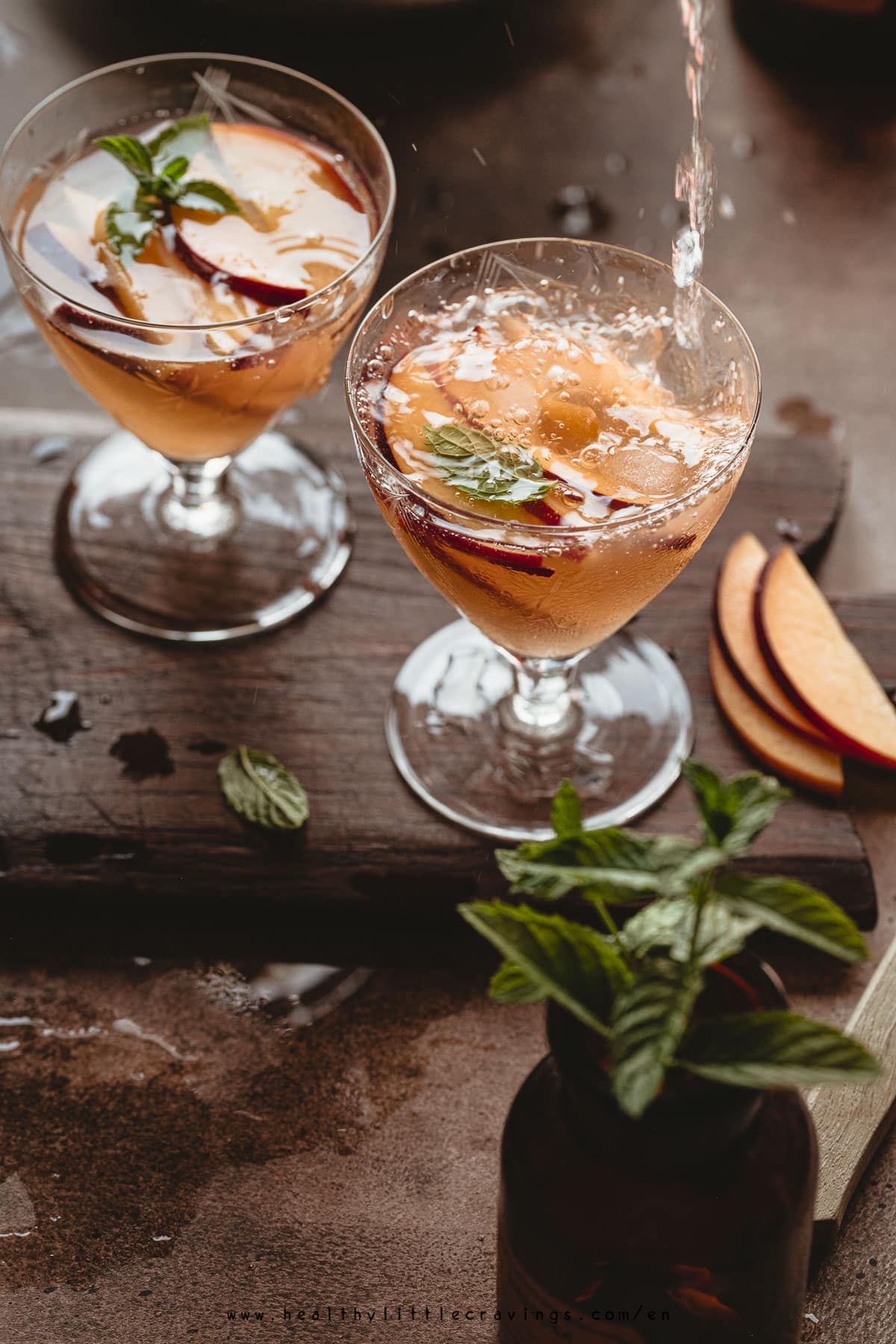 A refreshing non alcoholic kombucha cocktail packed with benefits
Ok, this ginger kombucha cocktail is not only perfect for evenings with friends and family. Indeed I am writing this post in the morning and, in the meantime, happily sipping my mocktail.
Indeed it shouldn't even be called cocktail, since it's non alcoholic (it only contains a tiny bit of alcohol, naturally). From what I've seen on the web though, you can add gin or tequila, for something stronger. I promise I'll do that and let you know how it tastes. A good idea could be to prepare a gin "tonic" with kombucha instead of tonic;)
Anyway. It's crazy hot here, and whenever I don't want to simply drink my "daily dose" of water, I alternate it to this (or iced tea). Kombucha indeed is a great choice, and it's packed with benefits.
Kombucha drink health benefits and flavor
In case you don't know, kombucha is basically fermented tea. It's usually made by adding specific bacteria, yeast and sugars to green/black tea, then let fermented. This forms a blob called Scoby that - if you make at home - you can scoop out and set aside to make another batch of Kombucha. Kinda what happens with sourdough, or homemade yogurt, kefir...
Like any other fermented food, it's great for our gut🙂 studies indeed show this drink it full of antioxidants, polyphenols (from the green tea used to make it), also acetic acid. This is not a scientific blog though so if you're fascinated like I am, I invite you to examine this in depth. A bit of research will help.
Now I know you're wondering Ok, but HOW DOES IT TASTE?!. It tastes a bit vinegary, but it's nice and enjoyable.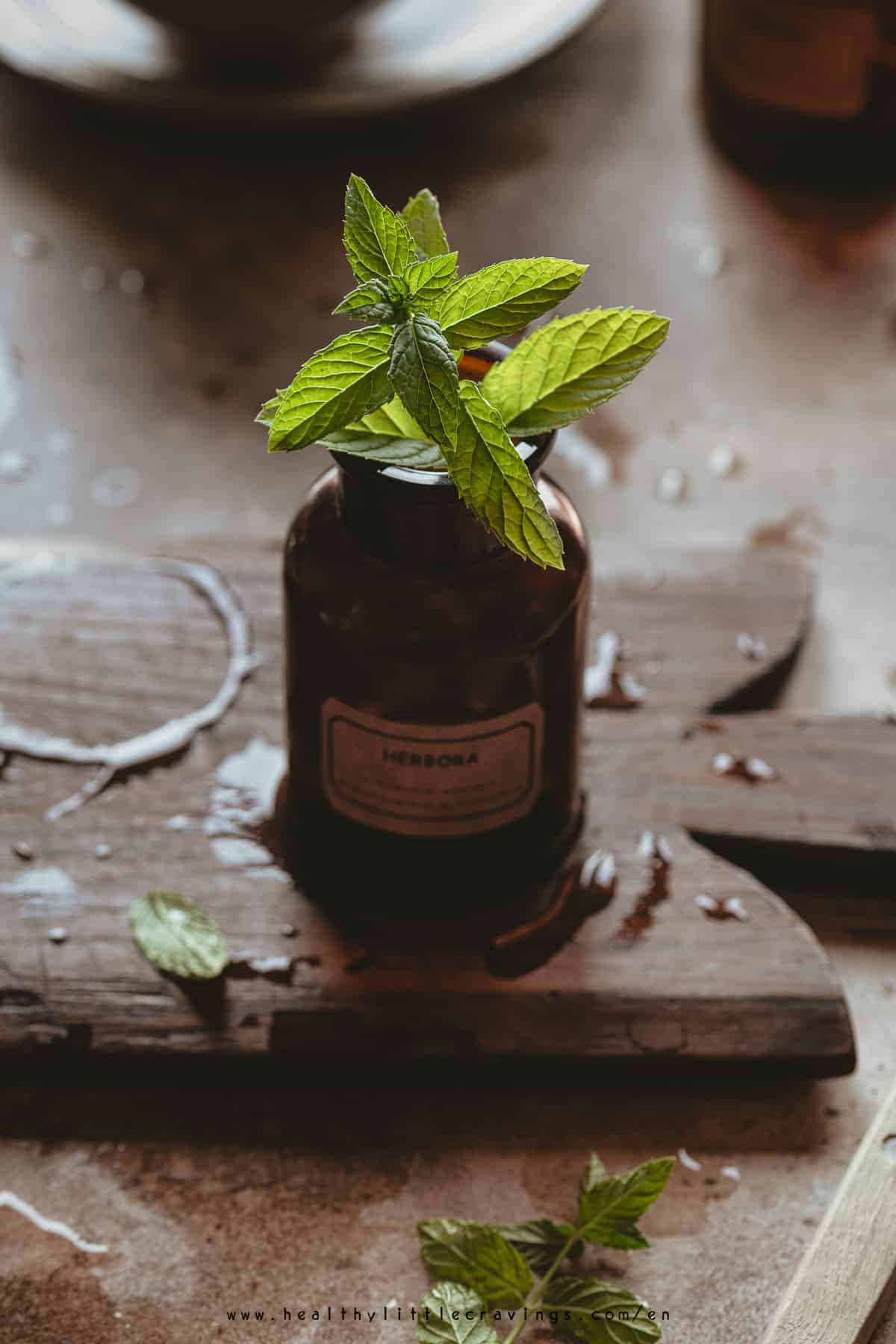 Ingredients to make this kombucha drink
Ingredients are extremely simple, but at this point you know I love "simple", so you couldn't expect differently:)
My Ginger kombucha cocktail calls for:
Kombucha. Choose your favorite, mine is Ginger and I've tested this just with this flavor. You can also make your own (must say I'm a bit lazy and have too many things to do, to make my own. But that is the best option.)
Peaches. Again, choose your favorite. There are different flavors out there, I think Ginger is one of my favorite. (and this recipe is tested just with that)
Mint and fresh ginger. Both give that extra kick and flavor when you let it infuse.
Yep, that's all. After all, what did you expect from such a simple recipe?:)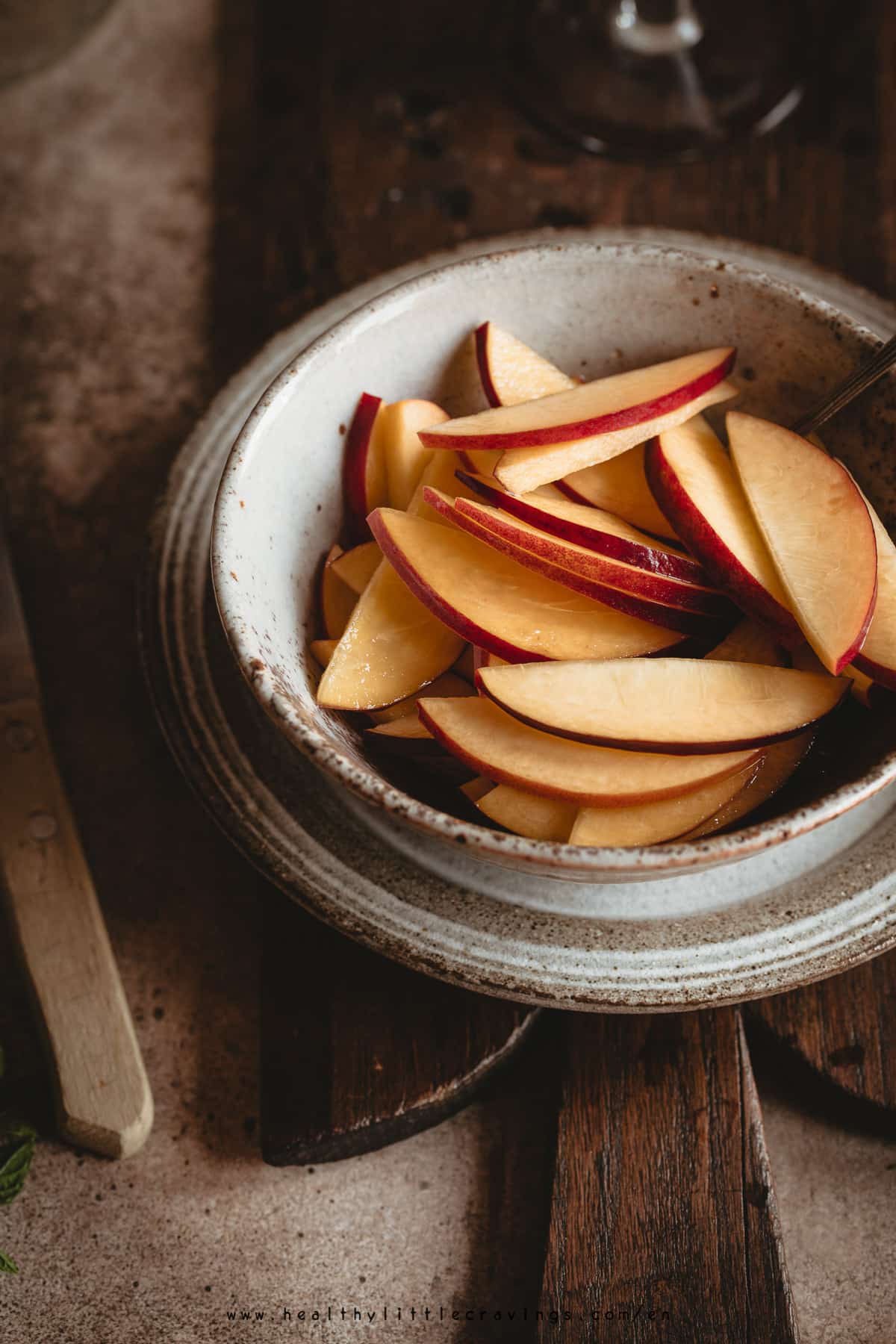 How to make this refreshing drink
Ditto. Process is really simple. You don't need a shaker, you don't need a blender, you don't even need a sieve.
All you need to do is combine the ingredients into a big jar, give a very quick stir then let chill into the fridge for one hour or more. Then serve with ice cubes and a few of the peach slices and mint leaves.
If you're left with peach slices, eat them (duh). It's like when you prepare "drunk" wine peaches.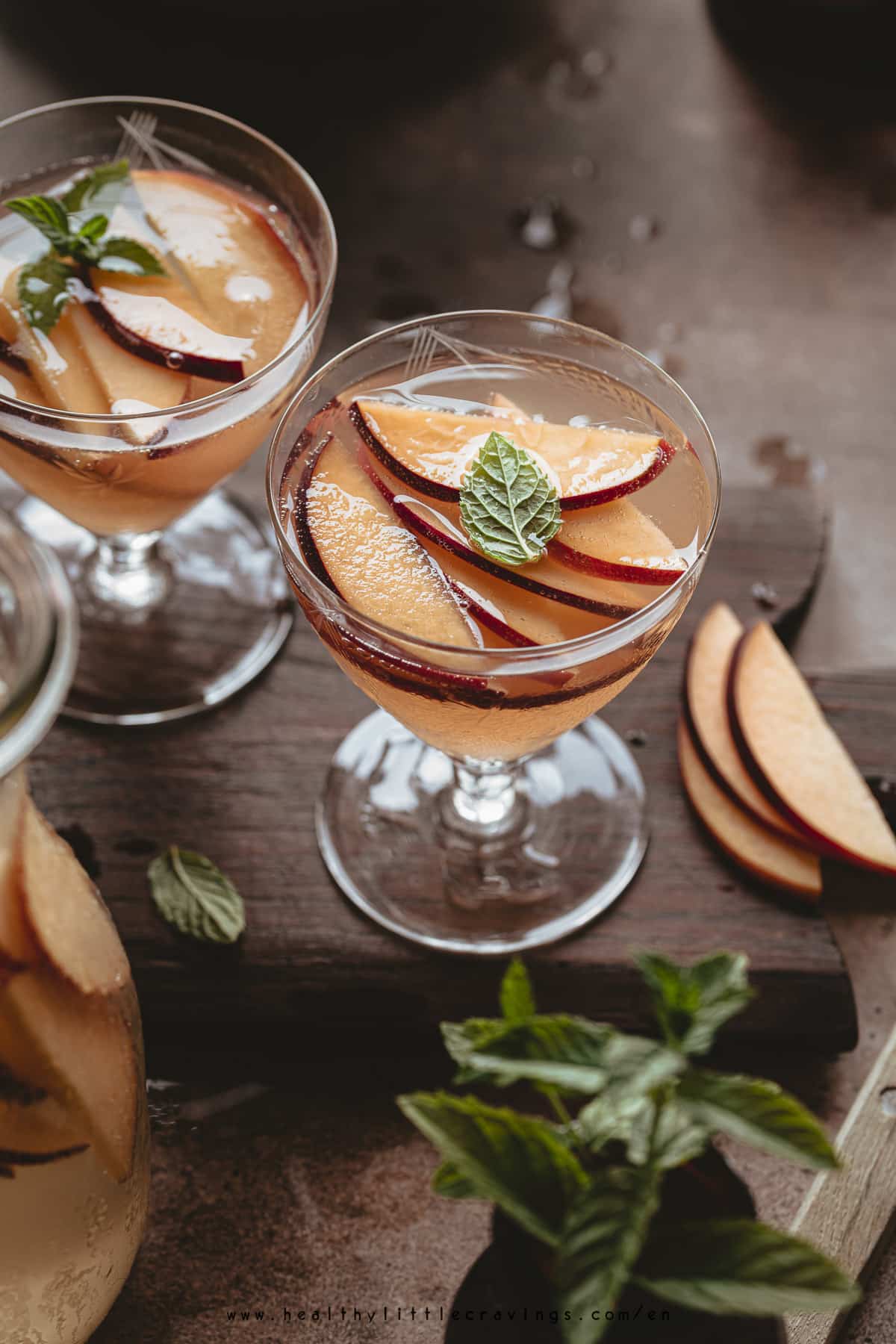 Recipe variations
What if I don't like peaches? - you may ask. Feel free to substitute peaches with other types of fresh fruit. Pineapple kombucha cocktail sounds like a great idea, for example. Or raspberries, pieces of coconut, lime...
This recipe was tested with peaches, but I am going to try the above flavors soon;) and can't wait.
How to store this kombucha cocktail
I like to prepare it and serve it on the same day. In case you want to serve it to friends and family at a gathering, prepare it (multiply the amounts by 3-4-5...) a few hours before, then pour it into a drink container like this. Fill glasses with ice cubes, and allow your friends to pour the Kombucha cocktail:)
ENJOY!!!
---
If you make this recipe, please be sure to give it a rating and leave a comment! It would make me so happy! 🙂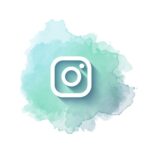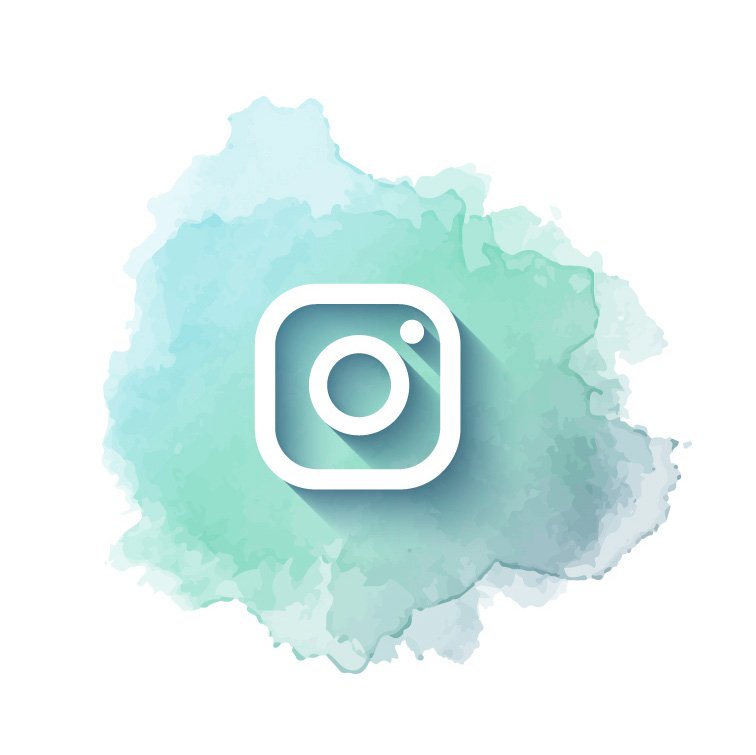 Remember: if you try one of my recipes, tag me on Instagram or DM me the photos!
---
Don't forget to pin and share this easy and delicious recipe!
---
Non Alcoholic Kombucha Cocktail With Peaches
The perfect refreshing drink for this summer: non alcoholic kombucha cocktail with peach, mint leaves and ginger!
Print
Pin
Ingredients
500

ml

Ginger kombucha

-

about 17 fl. oz

1 or 2

Fresh peaches

Fresh mint leaves

Fresh ginger

-

optional

Ice cubes to serve
Instructions
In a pitcher, add the ginger kombucha, slices of peach, some mint leaves and some pieces of ginger (optional).

Stir and let chill in the fridge.
If you loved this, try this Pomegranate Mocktail. Don't look at the Christmassy photo, it's perfect all year round!
---
© Healthy Little Cravings – Roberta Dall'Alba.
I own all content and photos' copyright.
Before using my photos and recipes, please email me.
If you would like to republish a recipe, please link back to this post and re-write the instructions in your own words.