Want to learn how to make vanilla yogurt with me today? Then keep reading, my dear friend!
As of today, I stopped counting the times I've made this recipe: I've tried making it with a yogurt maker and without, I've tried using whole milk and semi-skimmed, UHT and fresh milk, greek yogurt and regular yogurt...basically every combination possible!
So, by now, I know a few things, included how to flavor homemade yogurt.
---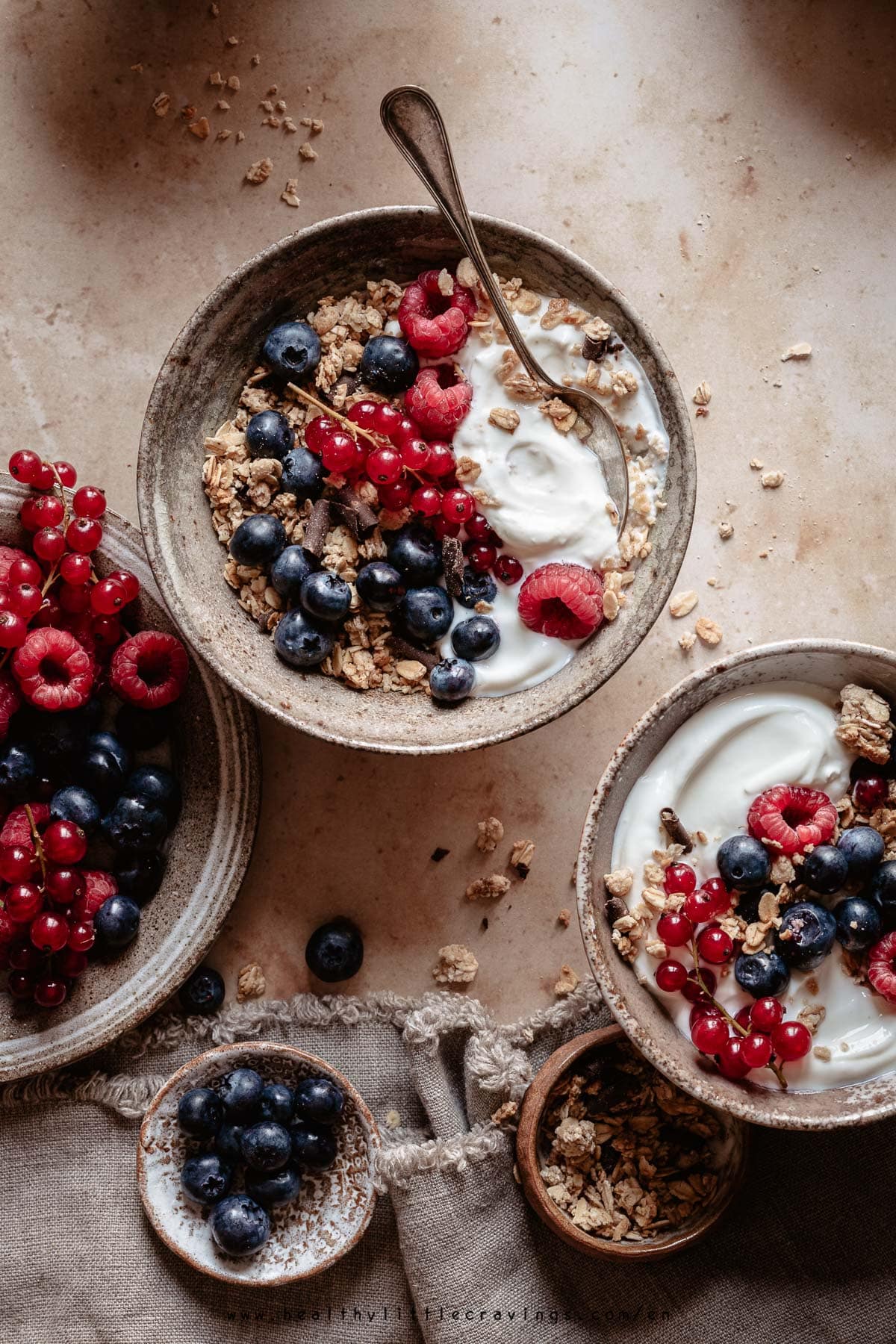 Let's learn how to make vanilla yogurt together
First, let me say: I'm not claiming I'm a "yogurt expert" (or whatever it's called), but I've learned from experience, from my mistakes, and now I can finally share with you some tips.
As I mentioned before, I've tried developing my yogurt recipe with all sorts of ingredients and combinations: whole milk and regular yogurt, whole milk with greek yogurt; semi-skimmed with regular yogurt; UHT and greek yogurt and so on.
Oh, also with or without yogurt maker.
I started making my own yogurt about 3 years ago, when I decided it was time to start eating healthy. Before that, I used to eat store-bought ones, but they're usually packed with sugars and I'm more a I'll-sweeten-it-by-myself kinda girl.
In simple terms, if I have to eat something sweet, I prefer to add sweeteners like ripe fruit, honey, maple/date/agave syrup and not buying the "already sweetened" stuff.
Consequently, when my boyfriend noticed I was constantly making homemade yogurt every week, he gifted me a yogurt maker (very similar to this one).
Best practices for making your own yogurt
Making yogurt at home can be tricky sometimes. In fact, I failed several times before finding the perfect ratio and brands of ingredients that worked.
So, my advice for you is: the first time, try to make a small amount of yogurt, like 250 gr. In case of failure, you "only" wasted that (I know, throwing away food is heartbreaking).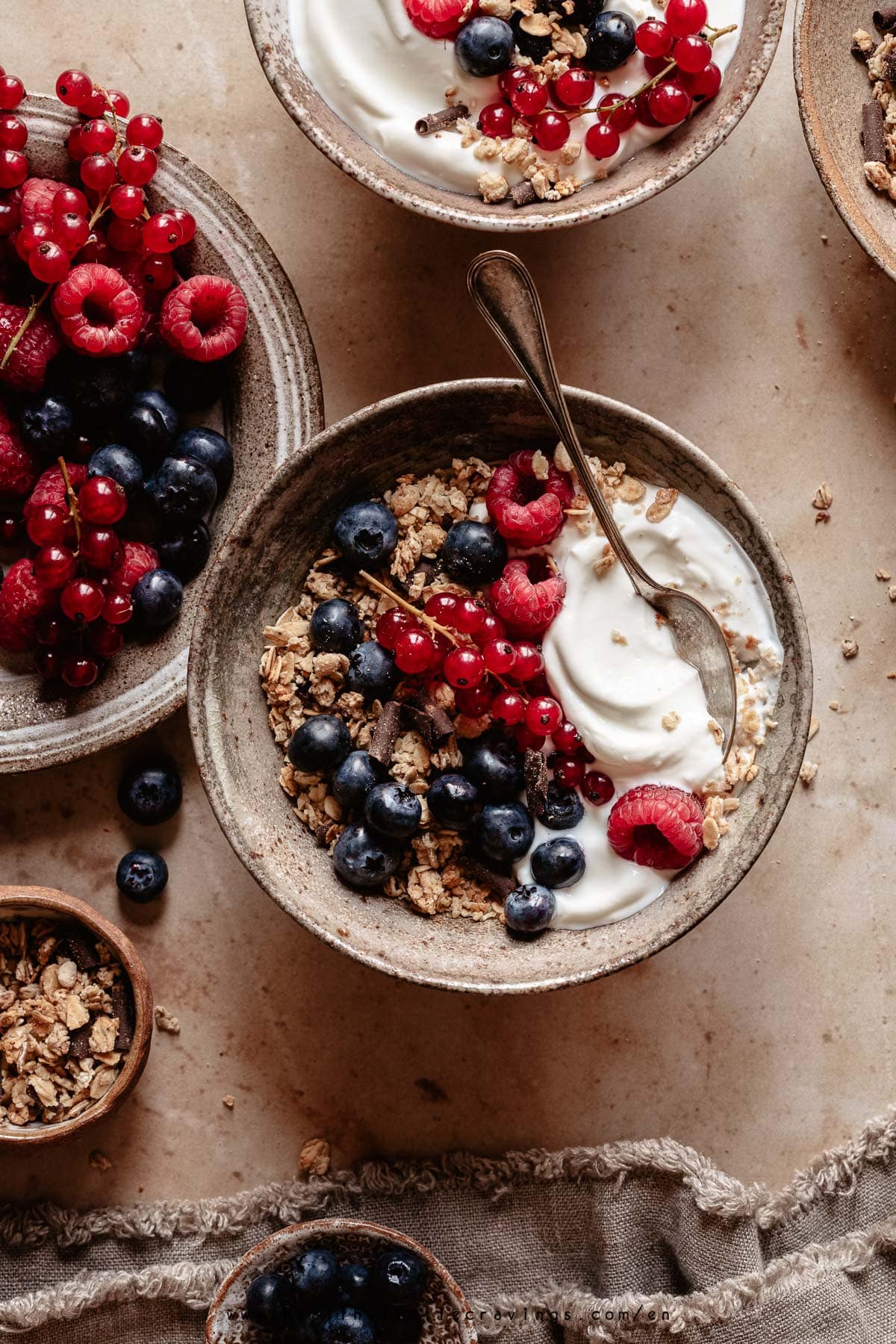 Recipe ingredients
When making homemade vanilla yogurt, you have to use these ingredients and keep in mind these few things:
Milk
In so many posts out there, I've read people advising against the usage of UHT, a.k.a ultra-pasteurized milk. Honestly, I've never had problems with it.
On the other hand, unluckily, I had some problems using fresh local milk (that people always suggest). I've tried 3 times and every time it basically turned into curd (what a waste of good milk! sigh).
So, try with your favorite milk and let me know if UHT works for you as well!
Yogurt
I have no preference here: I've tried both plain yogurt and greek, and didn't notice any particular difference.
The most important thing is to use a yogurt with a lively active cultures: it has to be at least 15 to 20 days before the expiry date. The "younger" the yogurt, the better.
Then, when you'll re-make this recipe, use a jar of the final product as a yogurt starter.
Vanilla
After all, you're here to learn how to make vanilla yogurt, right?
I've tried using both vanilla extract and vanilla bean. Using the latter gives definitely more flavor, in my opinion. Alternatively you could try vanilla bean paste (which I love!).
Tips and tricks to make the best yogurt
Container
Try to use a container that holds the heat (like ceramic) and, if you use the oven with only the light (obviously don't turn the oven's heat on!), wrap it in a cotton cloth/blanket.
This will give the active cultures a hand to convert milk to yogurt during fermentation.
Even though I've never tried, I know that a lot of people use an instant pot to make their yogurt. This helps holding a constant warm temperature.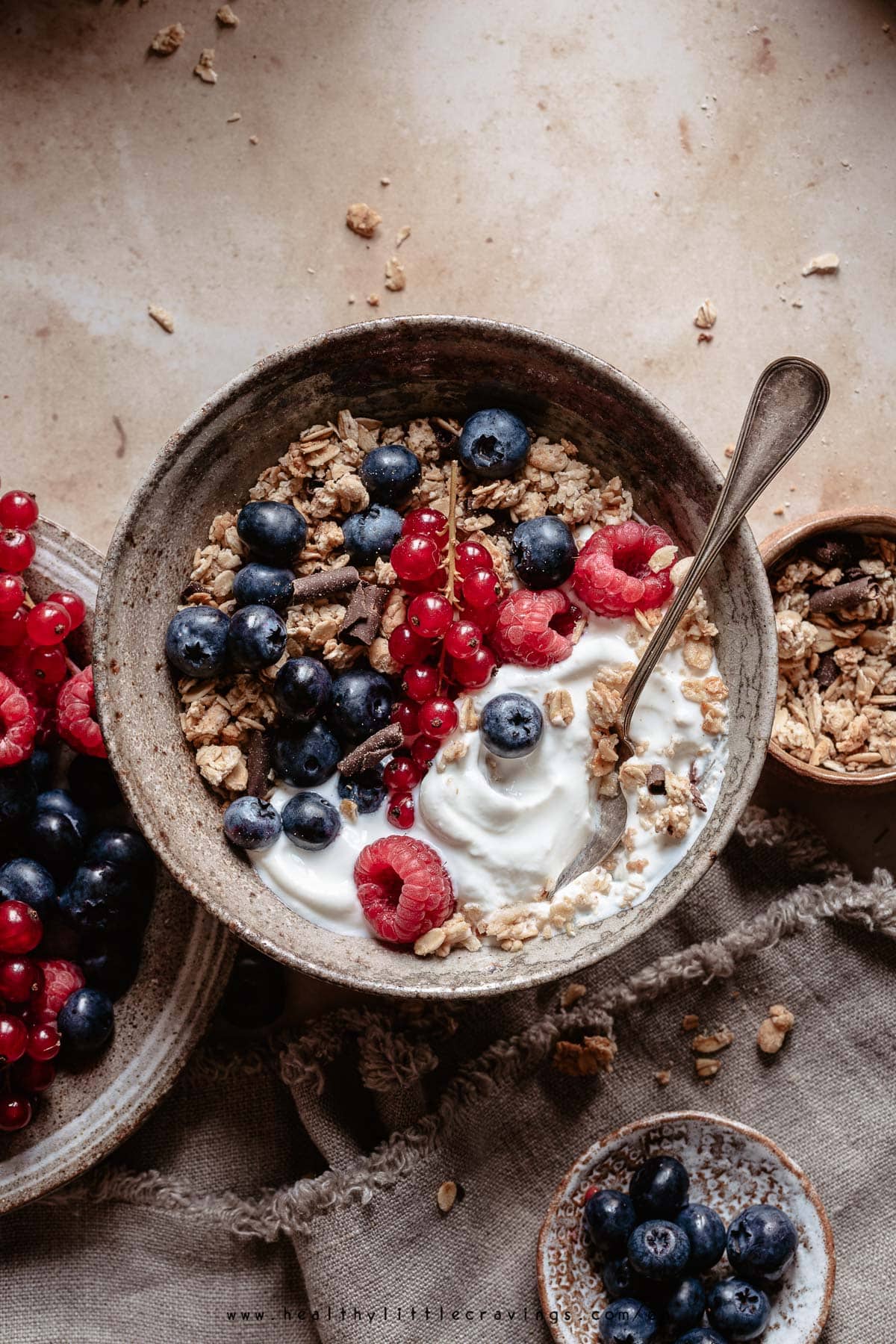 Temperature
If you use fresh milk, boil it first so you kill any bad bacteria (they would "compete" with the good ones).
Follow the directions in the recipe below: first bring it to 180° F (82° C), then add the yogurt starter only when it cools down to 115° F (46° C).
Resting time
Resting time really depends on different factors, like temperature or how alive the bacteria (active cultures) are. Sometimes the yogurt will be ready in 4 to 6 hours, some other days in 8 or 12.
Manually check the thickness every once in a while (like every couple of hours) and turn off the yogurt maker (or oven's light) when it's nice and creamy.
For a thick yogurt
Use whole milk and plain yogurt. A higher amount of fats will help with the overall creaminess. Some people also use cream or sour cream (I've never tried).
How to store
I store my homemade yogurt into the fridge for about ⅘ days. For this reason I usually only make half a liter of yogurt (because I'm the only eating it here).
To preserve it, I use the container of my yogurt maker, but you can use small glass jars as well.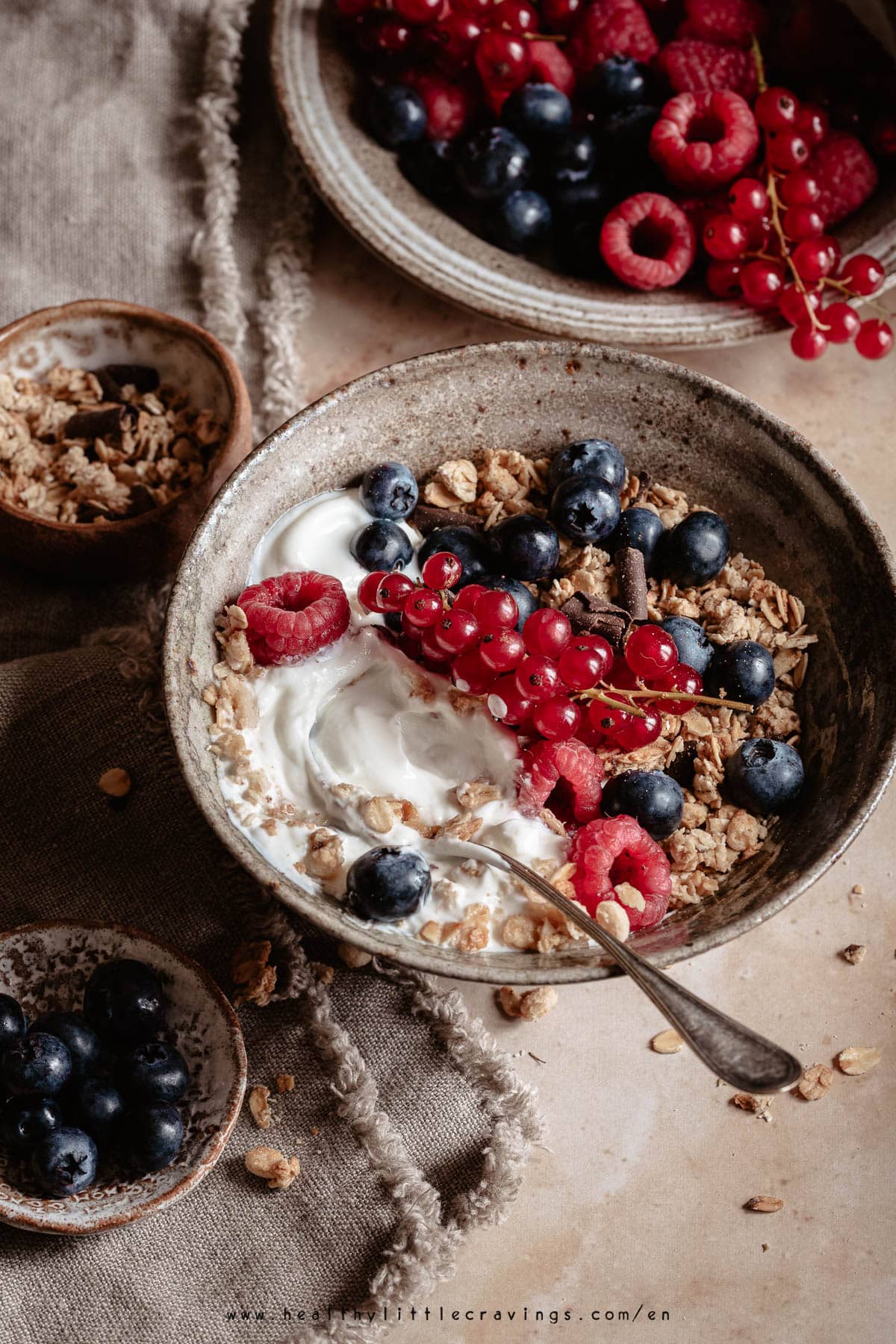 Yogurt toppings? What should you choose?
When it comes to yogurt toppings on vanilla flavored yogurt, you have a lot of choice:
fresh fruit
caramelized/baked fruit
dried fruit
nuts
chocolate
muesli/granola
seeds
honey/maple syrup
cookies (it was my favorite topping when I was a kid!)
Choose one of the above or have fun combining them. I am 100% confident you'll love this vanilla yogurt recipe!:)
---
My recommendation:
My yogurt maker is similar to this one below (mine is by brand Ariete).
It's cheap and easy to use. Highly suggested if you want to start making your own homemade yogurt!
---
Do you have other questions?
It's not easy to answer all the questions you may have, so PLEASE leave a comment below and I'm glad to reply! Thank you.
---
If you make this recipe, please be sure to give it a rating and leave a comment! It would make me so happy! 🙂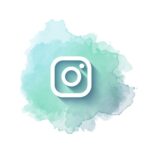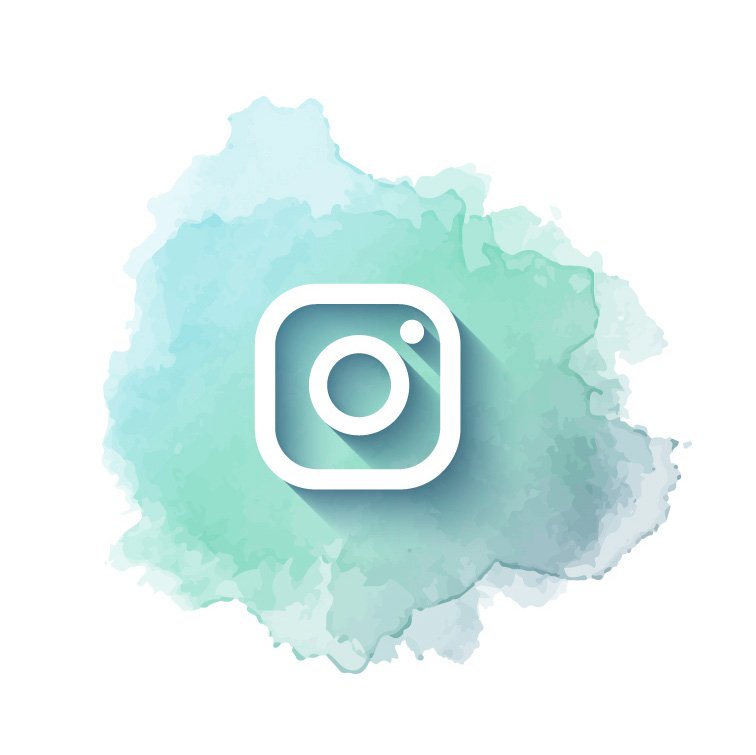 Remember: if you try one of my recipes, tag me on Instagram or DM me the photos! 
---
Don't forget to pin and share this easy and delicious recipe!
Homemade Vanilla Yogurt Recipe
Learn how to make vanilla yogurt from scratch with this step-by-step simple guide.
Print
Pin
Ingredients
2

cups

UHT or fresh whole milk for a thicker yogurt (but you can also use semi-skimmed)

-

500 gr

¼

cup (approximately)

Store-bought plain yogurt (with no sugar)

-

(after the first time, use the yogurt you produced as a starter) - 65 gr

half a bean

Vanilla (you can also use vanilla bean paste or vanilla extract)

-

to taste - I usually use about 1 teaspoon
Instructions
If you use a yogurt maker:
Combine milk, yogurt and vanilla (split and scrape the bean), gently stir using a whisk or spoon. 

Pour into the jar/mini jars of your yogurt maker and let it thicken for 4/6 hours.
If you don't use a yogurt maker:
Heat the milk to 180°F (about 80°C), remove the pot from the heat and let it cool down to 115°F (approximately 45°C). 

Pour the yogurt into a bowl of ceramic, add a bit of milk, stir and add the rest of the milk + vanilla and keep stirring to evenly distribute the yogurt.

Cover with plastic wrap and a cloth or a blanket, and put it into your oven with just the light on. Ideally, the oven should be at 85°F (30°C) - check with a thermometer.

Let it set for about 8-12 hours or until it thickens.

IMPORTANT: sometimes - depending on the temperature - the yogurt will be ready in just 4/6 hours, some other times in 8 or 12. Check the thickness every once in a while, and turn off yogurt maker (or oven) when it's ready.

Let it cool down at room temperature and then put it into the fridge: it will thicken even more!
Nutrition
Nutrition Facts
Homemade Vanilla Yogurt Recipe
Amount Per Serving (1 serving (considering this recipe divided in 4))
Calories 84
Calories from Fat 45
% Daily Value*
Fat 5g8%
Carbohydrates 6g2%
Protein 4g8%
* Nutritional information is only an estimate. The accuracy of the nutritional information for any recipe on this site is not guaranteed.
---
© Healthy Little Cravings – Roberta Dall'Alba.
I own all content and photos' copyright.
Before using my photos and recipes, please email me.
If you would like to republish a recipe, please link back to this post and re-write the instructions in your own words.