Same old story.
8 a.m.
I sit at the desk. I choose my favorite Xmas songs compilation on Youtube (sometimes also Harry Potter music). Play. Start writing.
This time I postponed. It's 11 a.m and I'm sipping what remained of this cocktail with pomegranate juice and mint I made yesterday.
Friend, do you want an advice? On December 25th (or actually, whenever you want during the year), try this Christmassy mocktail! It's perfect for kids too!;)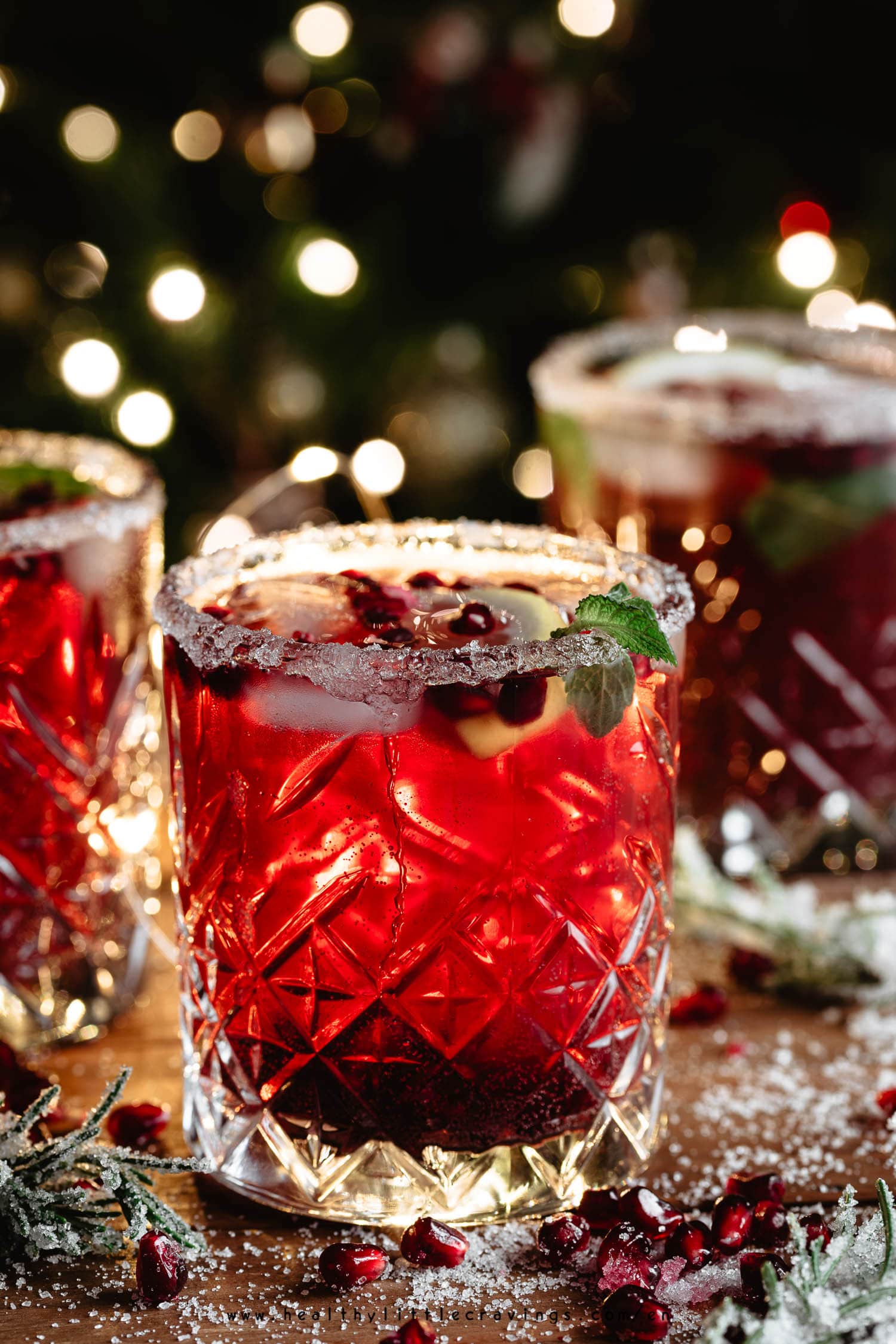 How to make an easy Christmas drink: cocktail with pomegranate juice and fresh mint
Refreshing. This is the perfect word for this mocktail.
I know, I know people in Winter (included me) want hot beverages that warm up. Obviously.
But sometimes you also need something more refreshing, like this cocktail made with pomegranate juice, tonic water and mint leaves.
Also, think about it: before or after an abundant lunch on Christmas day, you will CRAVE something refreshing.
How to make this easy mocktail you sayin'? Easy, there's just one step to take:
combine all the ingredients (remember 1 part pomegranate juice - 2 parts tonic water), let chill and enjoy!
Let's be real: who has time to make complicated drinks on Christmas day? Exactly. No one. So, the easier the better.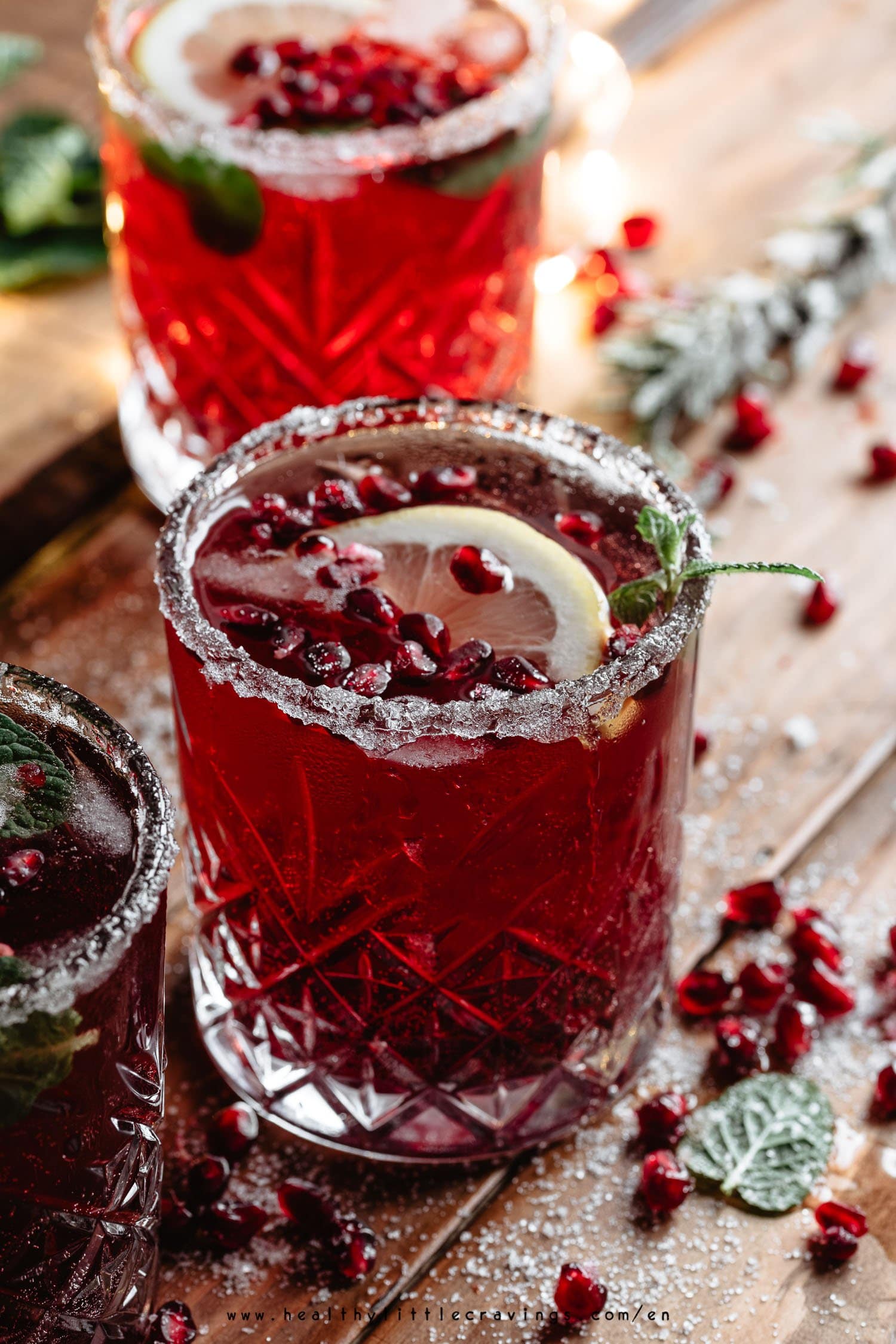 To make this mocktail, I've used a good quality store-bought juice.
Things get more complicated though if you want to juice the fruit yourself.
But if you want, of course you can do it. How? Let's see.
How do you open a pomegranate?
If you want to juice your pomegranate the first step is to deseed it, right?
I obviously haven't invented the following "technique", you probably already know it. Anyway, it's my favorite way to deseed this fruit without making a mess in the kitchen.
Actually, you can make a mess if it is too ripe so pay attention.
How to deseed pomegranate
This template by fabhow will show how to deseed this fruit (how I do it too).
To sum up briefly:
Cut the crown;
Cut some slits through the outer rind, following the white pith lines, from the top of the fruit to the bottom;
Open it and loosen up the seeds;
Let them fall into a bowl of water (discard the white parts!)
P.S. no it doesn't take 30 seconds like the pic says, but it's not as time consuming as other methods!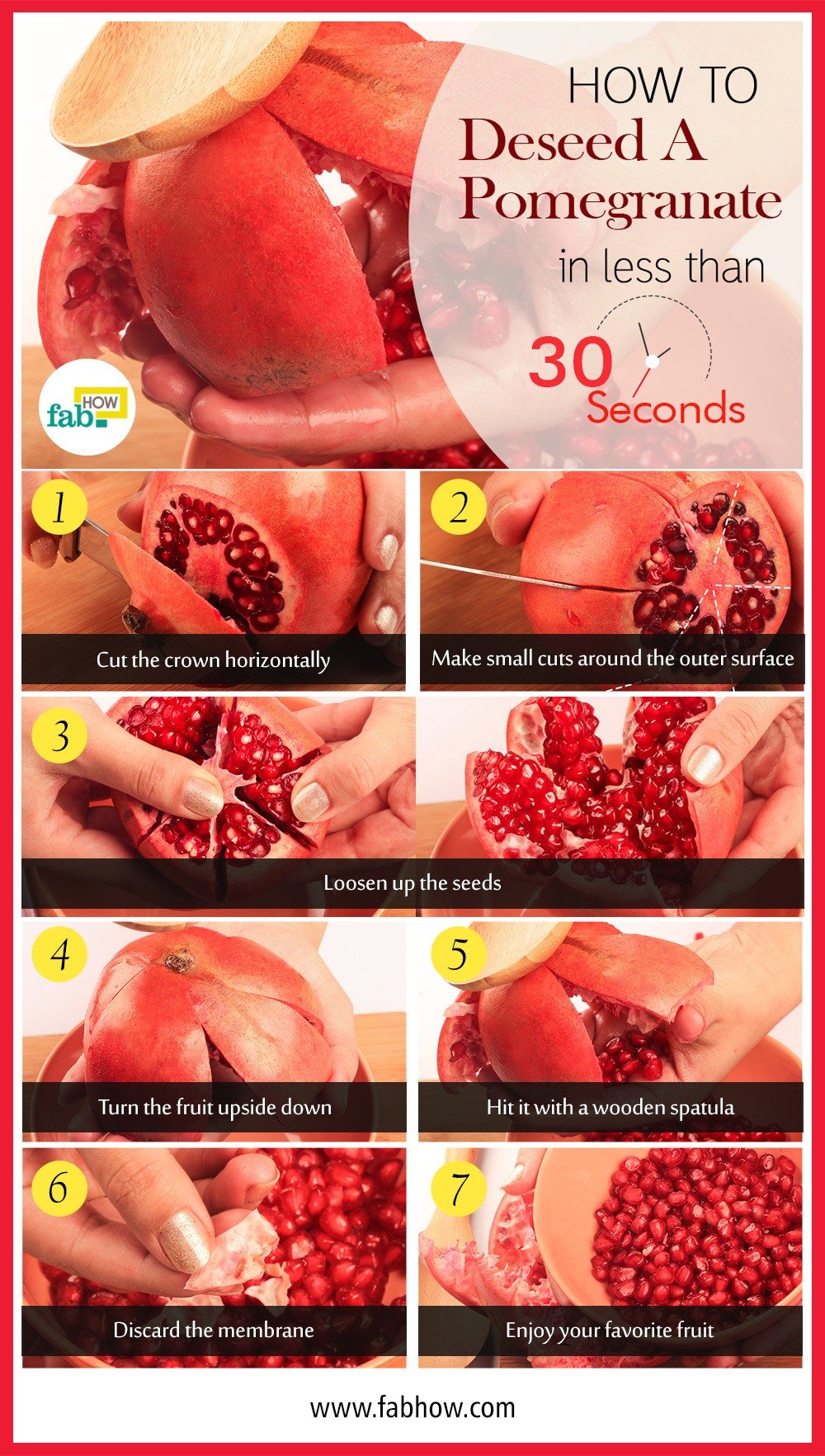 How do you juice a pomegranate?
Ok, now...let's juice it!
For this recipe, you'll see below, I've used store-bought 100% pomegranate juice. Otherwise it would have been too expensive.
I mean: in the recipe I've used 250 ml (8.5 fl.oz) of juice which is approximately 4 pomegranates. Imagine doing that for a bigger quantity, to satisfy all your guests.
Yeah, that's why I bought it.
It's not the cheapest anyway: I paid 4€ for 750 ml of juice, so approximately 12 pomegranates.
But I didn't want to juice all those fruits so store-bought was the best option here.
Choose what's best for you.
To juice your pomegranate:
First option, the one I love most, it's a method I've learned on Food & Wine website: put the seeds into a Ziploc bag, seal it, use a rolling pin to press and extract the juice. Now cut a small hole in the corner of the bag and squeeze it.
Other option: use an orange squeezer (my sister does that!)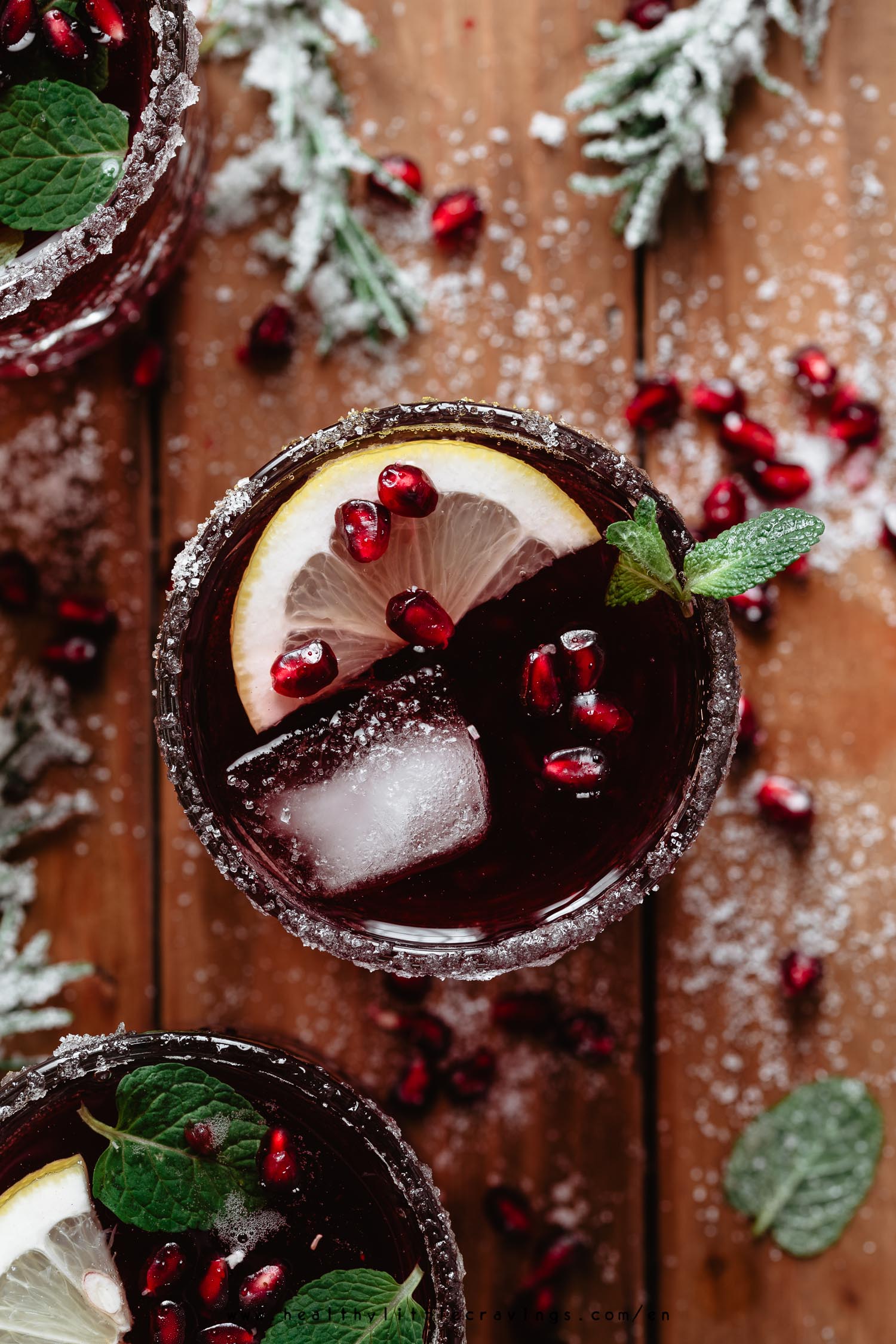 Isn't this mocktail too bitter?
Ok, let's talk about the flavor of this mocktail. Let me say it: to me it's simply DELICIOUS. I completely fell in love with its sweet and sour taste.
BUT...
For other people - especially kids - it could taste too bitter. We're using pomegranate juice and tonic water, and both have a sour taste. That's why I suggest you to try it while making it. Too bitter? Add a bit of sugar!
And enjoy!
---
Want to serve your cocktail into beautiful glasses?
Check out these on Amazon. Beautiful, not too expensive and high-impact!
---
What about cocktail with pomegranate juice and something...alcoholic?
I enjoy drinking some alcohol every once in a while, but I prefer wine and beer rather than gin, tequila, vodka etc
So that's also why I made this without alcohol.
In case you want to add that touch of alcohol though try white or red wine, gin, tequila, or vodka, instead of tonic water.
And remember to not overdo lol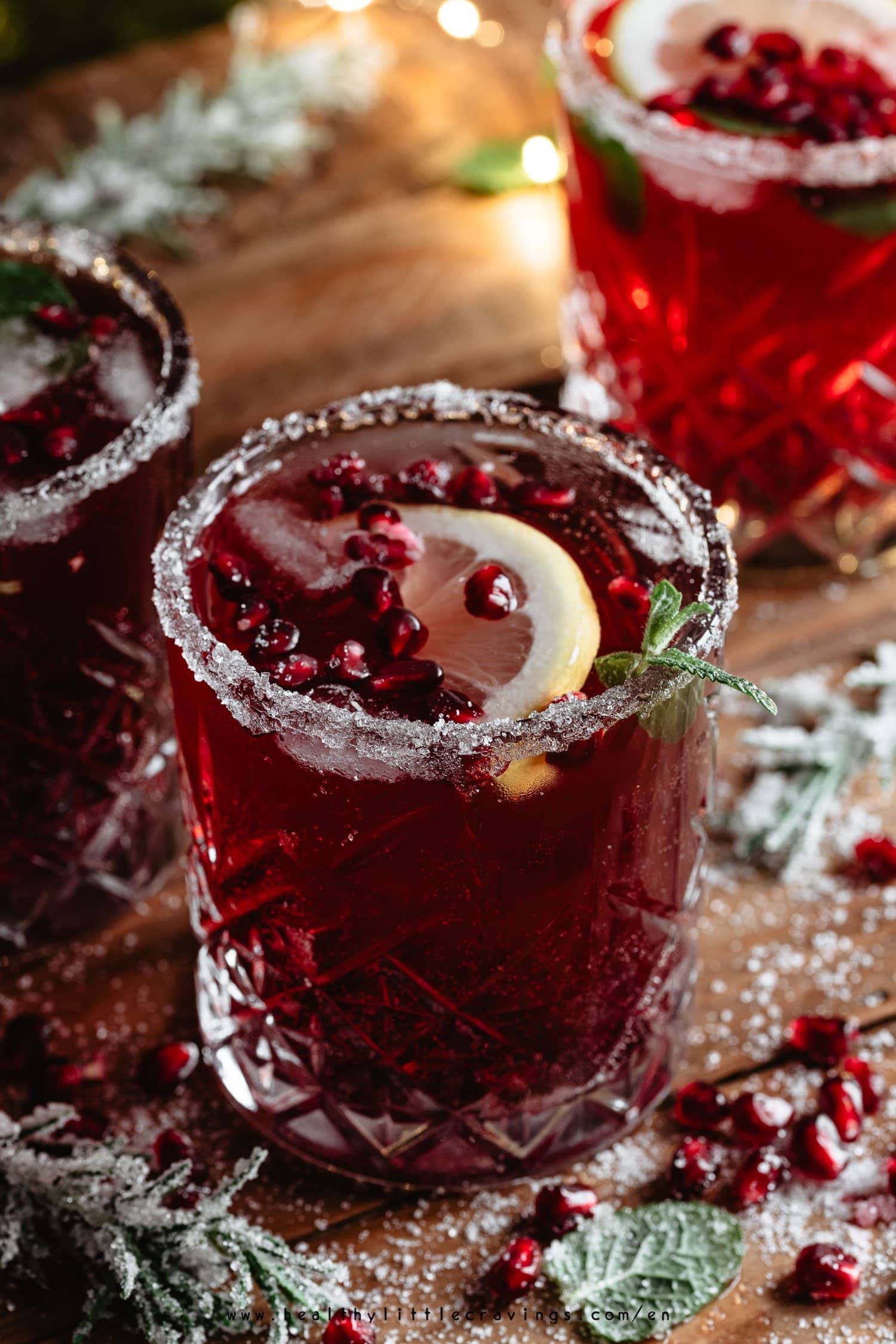 ---
If you make this recipe, please be sure to give it a rating and leave a comment! It would make me so happy! 🙂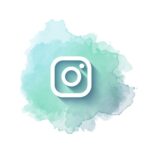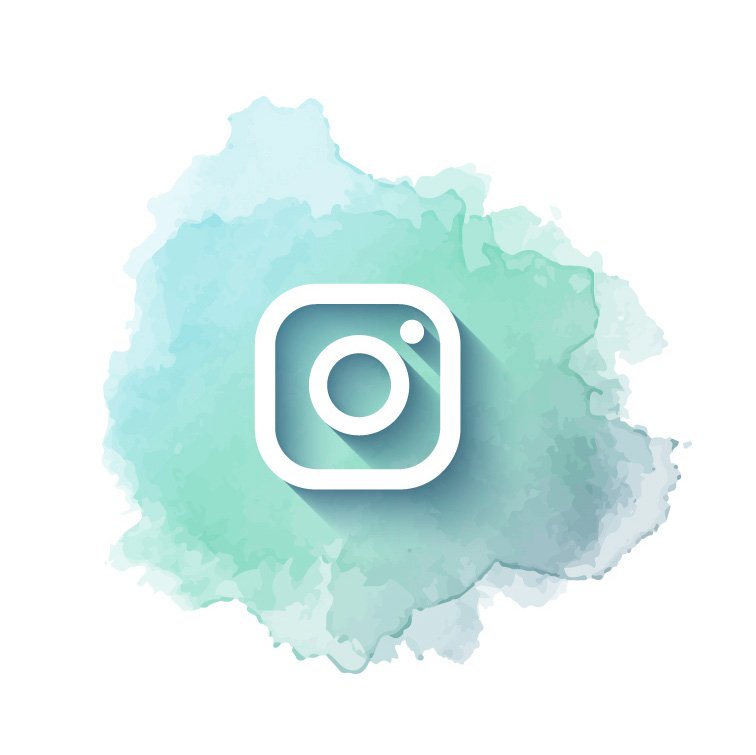 Remember: if you try one of my recipes, tag me on Instagram or DM me the photos!
---
Don't forget to pin and share this easy and delicious recipe!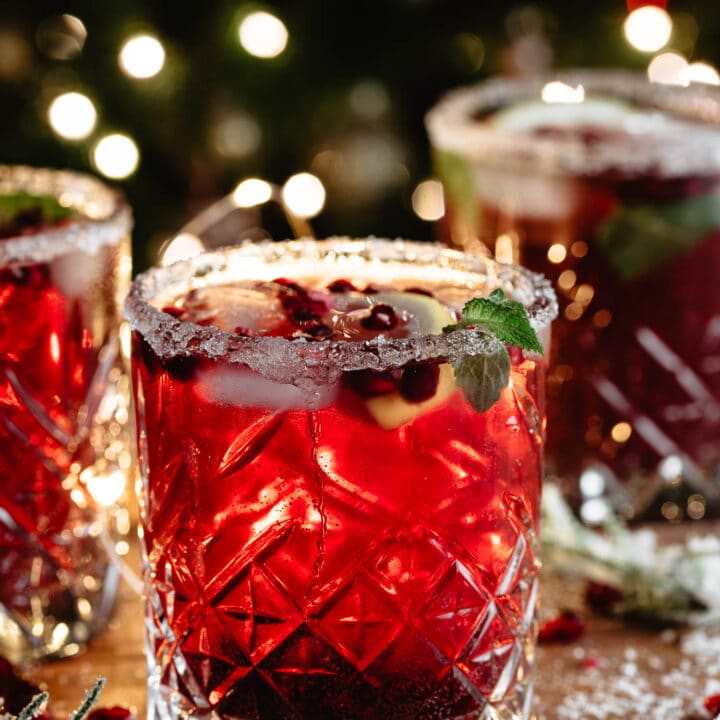 Ingredients
250

ml

Pomegranate juice

-

(8.5 fl.oz)

500 ml

Tonic water or soda

-

(17 fl.oz)

a pinch

 Salt

a few slices

Lemon

a small bunch

Mint Leaves

Ice cubes 

optional

Sugar
Instructions
This mocktail couldn't be easier: just combine pomegranate juice, tonic water, a pinch of salt, lemon slices, mint leaves, stir and let chill in the fridge.

When ready to serve, add some ice cubes.
---
Don't forget to pin and share this easy and delicious recipe!
---
Liked this recipe?
Looking for some other Christmas inspiration?
Try these lingonberry pistachio buns!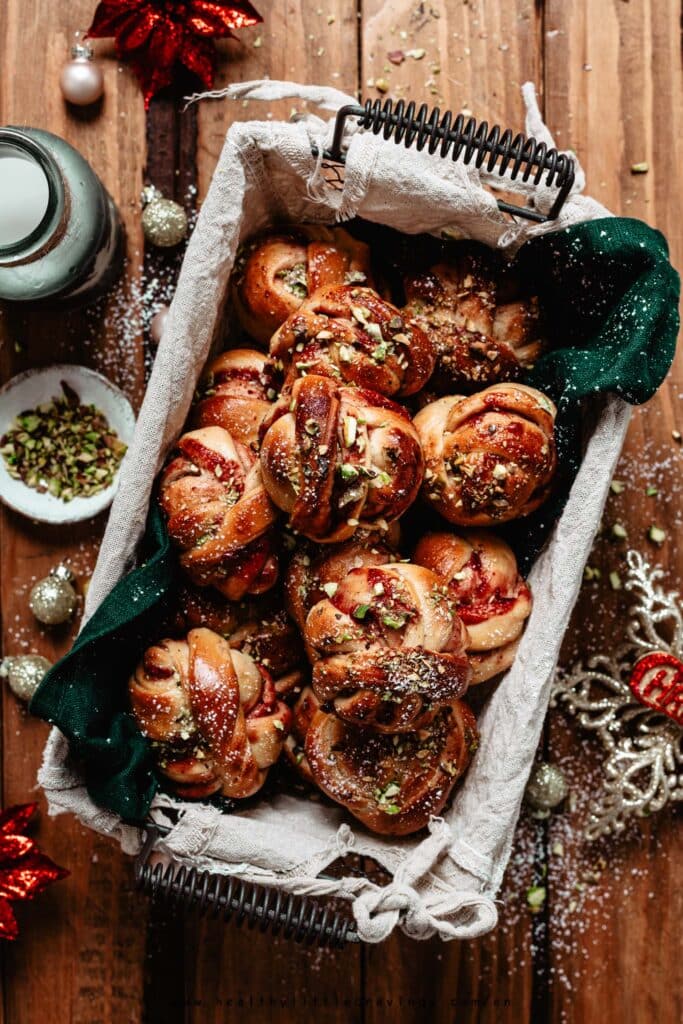 ---
NOTE: This post contains affiliate links which means I make a commission off of the links with no additional cost to you. Thanks for supporting me!
---
© Healthy Little Cravings – Roberta Dall'Alba.
I own all content and photos' copyright.
Before using my photos and recipes, please email me.
If you would like to republish a recipe, please link back to this post and re-write the instructions in your own words.