I've never really been a fan of salads (if they're boring), but this shaved asparagus raw salad with feta and mint... I could eat it all week long, every lunch and every dinner! If you're not a fan, give it a try: the freshness of asparagus and mint, together with the saltiness of feta cheese and the nutty touch of almonds, makes it perfection!
Also, YES you can eat raw asparagus, especially now that it's...asparagus season!
---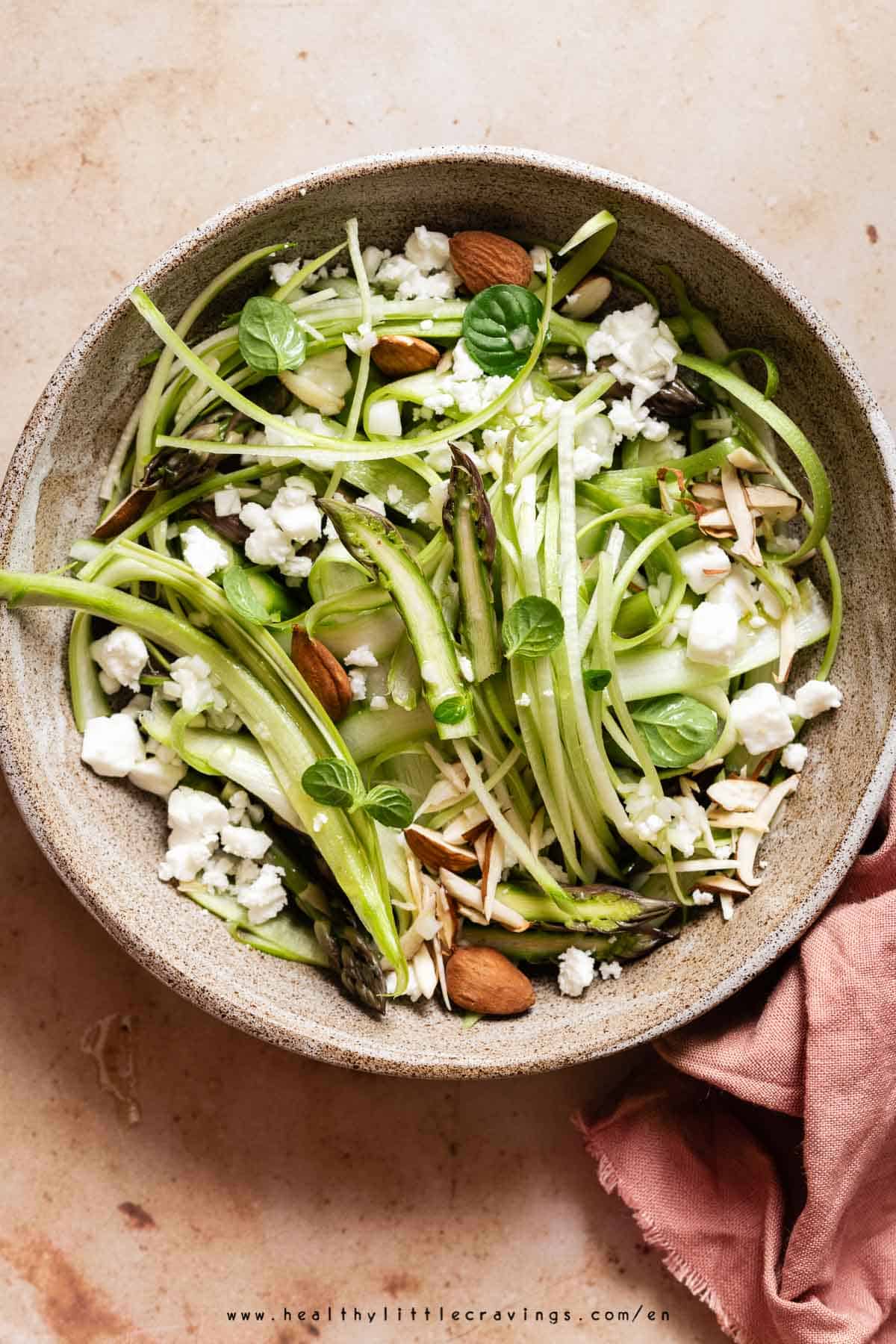 Recipe ingredients
I love simple recipes, and I love when they have a short list of ingredients. But also know that the easier the recipe, the more important it is to have high quality ingredients. Let's see them.
For the vinaigrette
The vinaigrette recipe is almost identical to the one I've used in my cucumber feta tomato salad with avocado and olives, except I've used green onion instead of shallot. Indeed you'll need green onion, high quality extra-virgin olive oil (always aim for the quality!), vinegar, salt and black pepper.
About the vinegar: this recipe is adapted from Samin Nosrat "Salt, Fat, Acid, Heat" book, she uses red wine vinegar. Instead I've used apple cider vinegar and also experimented with coconut vinegar (which I am loving). Feel free to use your favorite, but I wouldn't recommend balsamic because it might be too "strong".
For the salad
You'll need organic flavorful 1 pound asparagus. I know there are a few varieties, I am using the green one here.
You will also need feta cheese, almonds and fresh mint. To go the extra mile, I recommend slicing the almonds and then toasting them. YUM.
You can also try goat cheese instead of feta. And other nuts (I'm thinking about delicious crunchy pine nuts!) instead of almonds. For that little extra: a kick of red chili flakes is a great addition.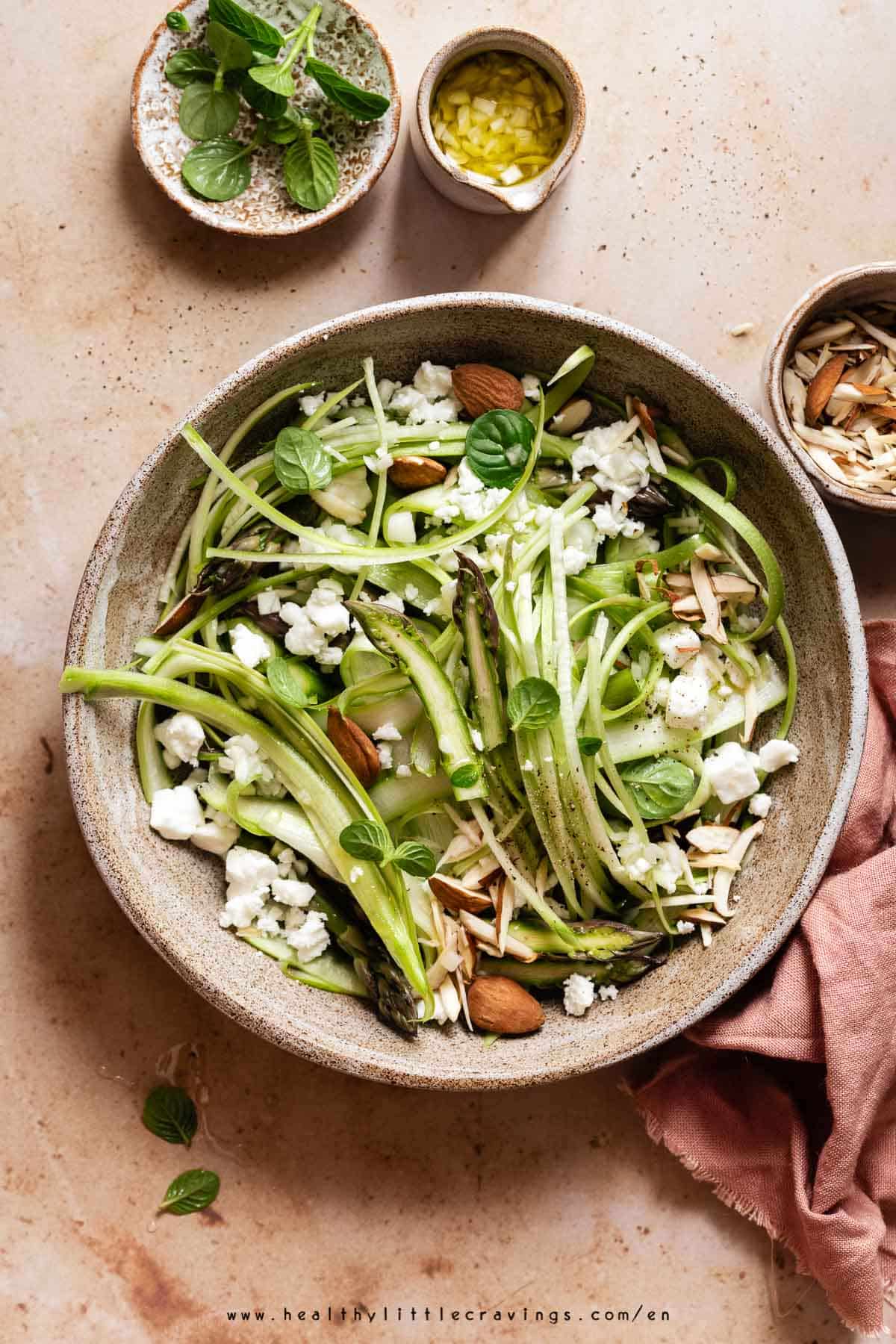 Step by step: make the best asparagus raw salad
Salads come together in minutes, and I think we all appreciate that. This fresh asparagus salad takes a tiny bit more mainly because you need to prepare vinaigrette and shave the vegetable. But don't worry, it'll be ready in max 20 minutes max.
Prepare vinaigrette
First step is preparing this tasty vinaigrette: finely chop green onion (or shallot) and add it to vinegar into a small bowl, then let it sit for 10 minutes. This will allow to "soften" its flavor.
Then add a good EVO oil, salt and black pepper and whisk.
Can you omit this and just use vinegar and oil? Yes but trust me it WON'T BE THE SAME. This vinaigrette is everything, reason why I very often use it in my salads.
Clean + peel the asparagus
This is the only time consuming thing here. If it wasn't for this, it would have been a 5 minute salad. Read all the tips in the paragraph below.
Prepare salad
You'll see in my photos on this page that there's a mix of thin ribbons and julienne asparagus. You can do this too, even though I prefer the julienne (it seems more crunchy). You can do both of these cuts with a vegetable peeler or julienne peeler.
Place the asparagus' thin strips into a large bowl, add crumbled feta, toasted almonds, fresh mint and the vinaigrette. Toss well and it's ready!
It's a great healthy side dish packed with vitamin c (we're eating them raw and that is even better), but we ate it was with some crostini.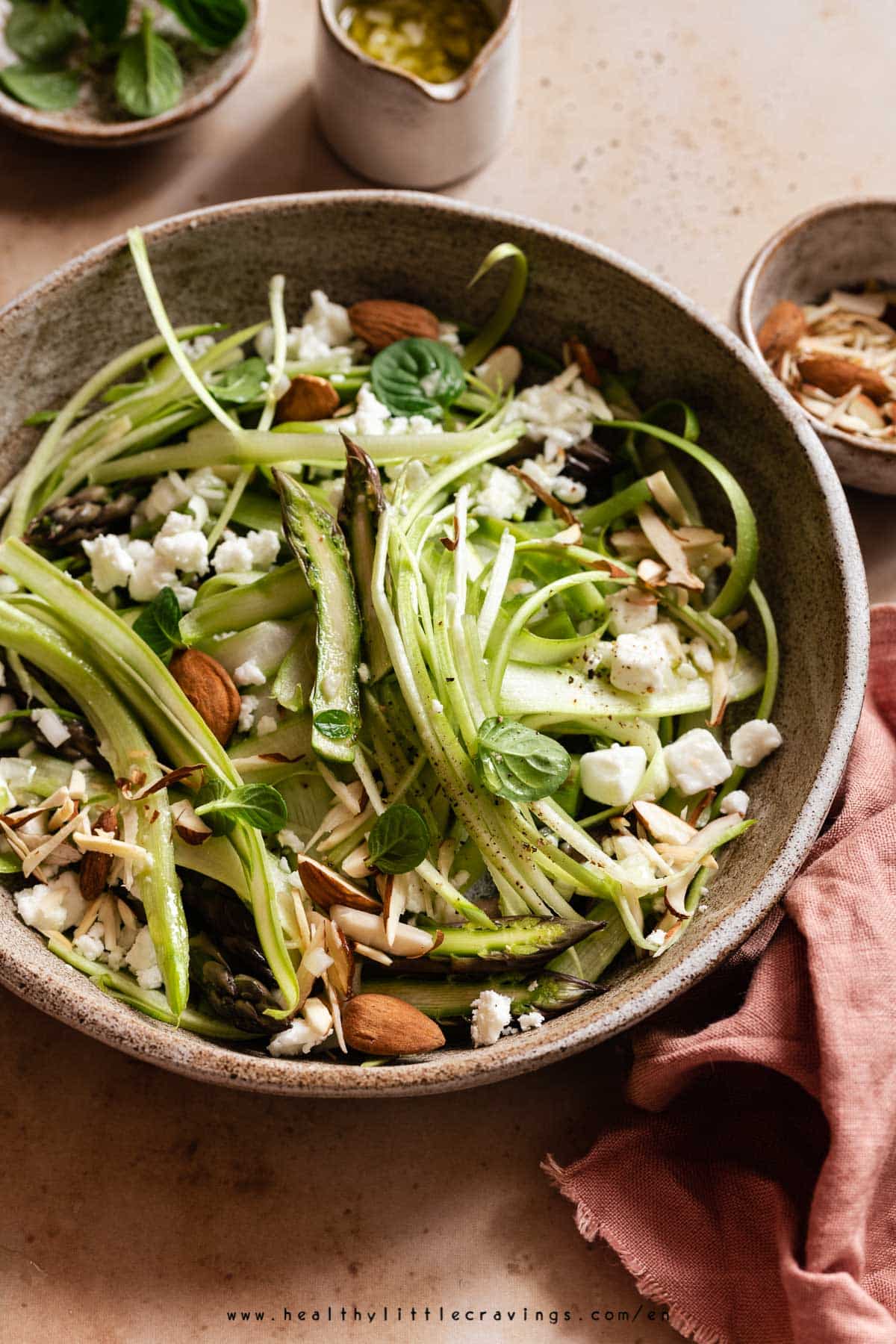 How to clean asparagus tips and tricks
Like I said before, cleaning the asparagus is probably the only time consuming thing here*.
Make sure to clean it under running cold water and then, using a knife on a cutting board, chop off the tough ends of the asparagus stalks. Use a vegetable peeler to shave the skin. Never waste it: place it into a plastic bag, freeze, then next time you can prepare a delicious broth for asparagus risotto.
*If the asparagus is tender, you can avoid peeling the skin. In that case the salad will be super quick to make.
How to store this asparagus raw salad?
I usually like to prepare food in the moment, but if you want to do some meal prep I recommend making this asparagus raw salad one day before if at all.
Indeed I made mine and ate it for lunch, then stored it into an airtight container until the next day. Must say it was delicious because it soaked all the flavors.
Other ideas
If you want to try other asparagus recipes, here are my favorites: cream of asparagus soup, asparagus quiche with salmon, 10-minute asparagus ricotta tart.
---
If you make this delicious asparagus salad recipe, please be sure to give it a rating and leave a comment! It would make me so happy!  🙂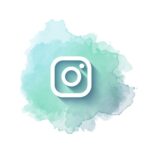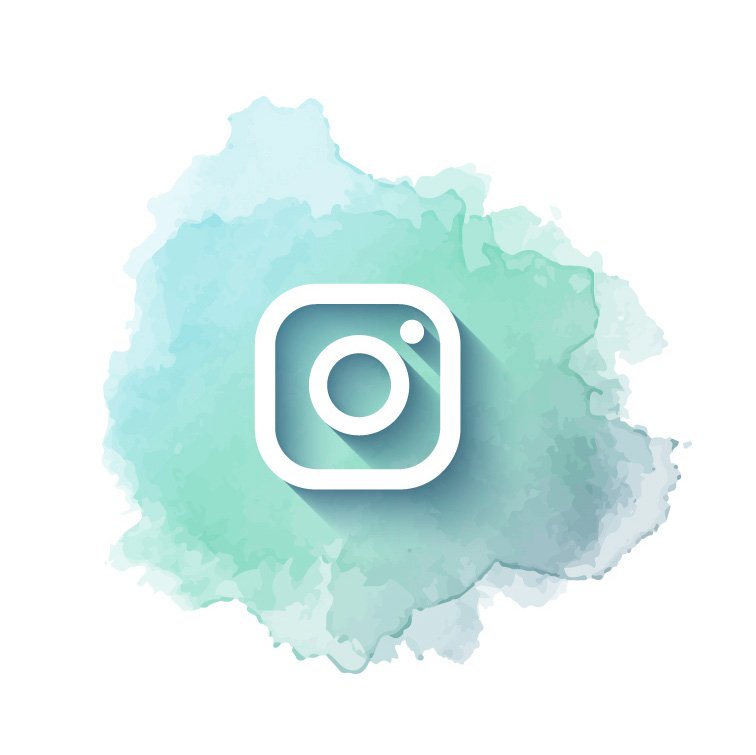 Remember: if you try one of my recipes, tag me on Instagram or DM me the photos!
---
Asparagus Salad With Feta and Mint
The freshness of asparagus and mint, together with the saltiness of feta cheese and nutty touch of almonds, makes the perfect Spring salad.
Print
Pin
Ingredients
Green onion vinaigrette:
1

tablespoon

Finely diced green onion

1

tablespoon

Apple cider vinegar (or red wine)

2

tablespoon

Extra virgin olive oil

Salt and black pepper
Asparagus Salad:
18

ounces

Organic fresh asparagus

-

500 g

3.5

ounces

Feta cheese

-

100 g

1/cup

cup

Almonds

-

30 g

a few leaves

Mint
Instructions
Make the vinaigrette
First finely chop the green onion (you can also use shallot), then add it to a small bowl with vinegar. You can use your favorite vinegar (I wouldn't use balsamic though). Set aside for 10 minutes.
Prepare the salad
In the meantime let's prepare the salad. Clean the asparagus: snap off (or cut) the woody parts (the woody ends, not the tips), shave the green skin with a peeler, then rinse the asparagus under running water.

In the meantime add EVO oil, salt and pepper to the vinaigrette and set aside.

Shave (or use a julienne peeler - I prefer it) the clean asparagus, and place it into a large bowl.

Add crumbled feta, almonds (toast them and then slice them), a few leaves of mint and the vinaigrette. Toss well and enjoy!

You can store it into the fridge for up to one day, into an airtight container.
Don't forget to pin and share this easy and delicious recipe!
---
In love with this salad recipe? Try these other easy salads!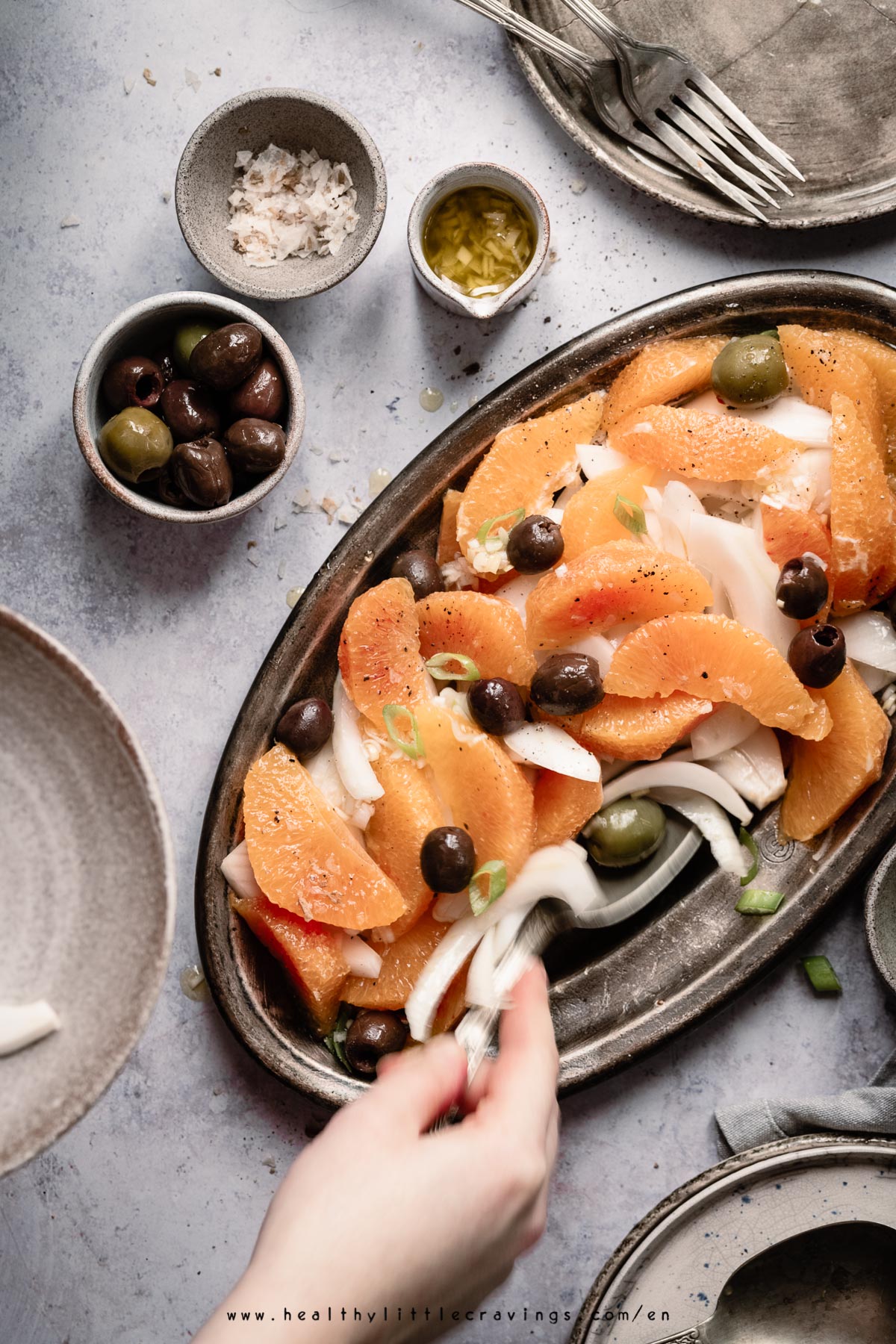 ---
© Healthy Little Cravings – Roberta Dall'Alba.
I own all content and photos' copyright.
Before using my photos and recipes, please email me.
If you would like to republish a recipe, please link back to this post and re-write the instructions in your own words.