What's better than a house that smells like a Swedish bakery? Let me say it: nothing.
This kardemummabullar recipe will make you dream of being in Sweden!
And yes...you will fall in love with it.
Updated: July 2020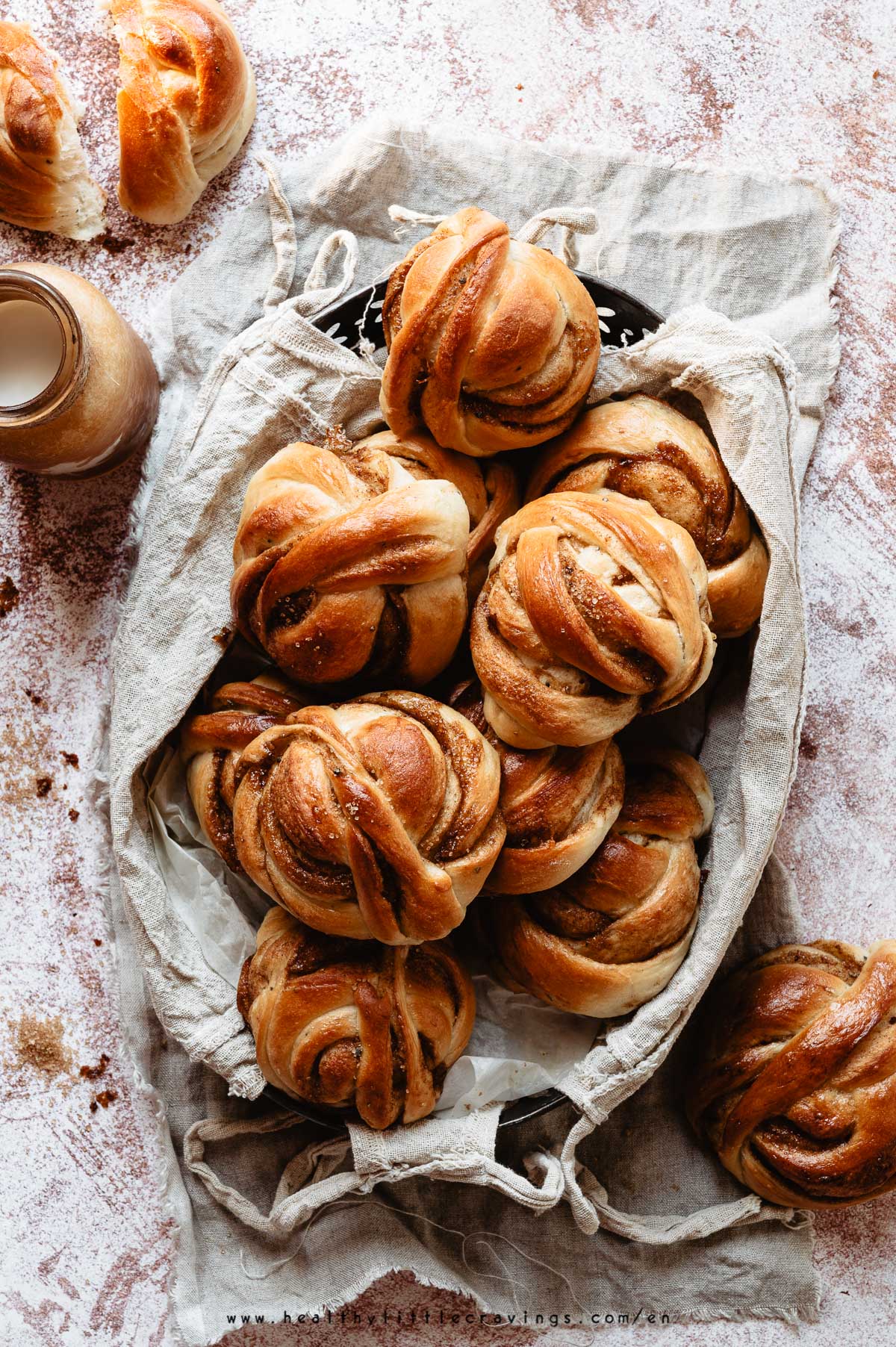 About this kardemummabullar buns recipe
Talking about this kardemummmabullar recipe... can someone bless these Swedish baked goods, please?
You know what I loved most about these beautiful cardamom "knots", when I tried them for the first time?
When I closed my eyes and took a bite, I immediately felt like I was walking through the Swedish woods. The smell and flavor was just incredible.
That cardamom and cinnamon combo is EVERYTHING.
My boyfriend, who lived in Göteborg for a couple of months, loved them (and he knows what they taste like!).
Update: now I know it too, because I visited Göteborg in 2019. Well, I would say these are maybe better that the ones I had at a bakery in the city *no shame*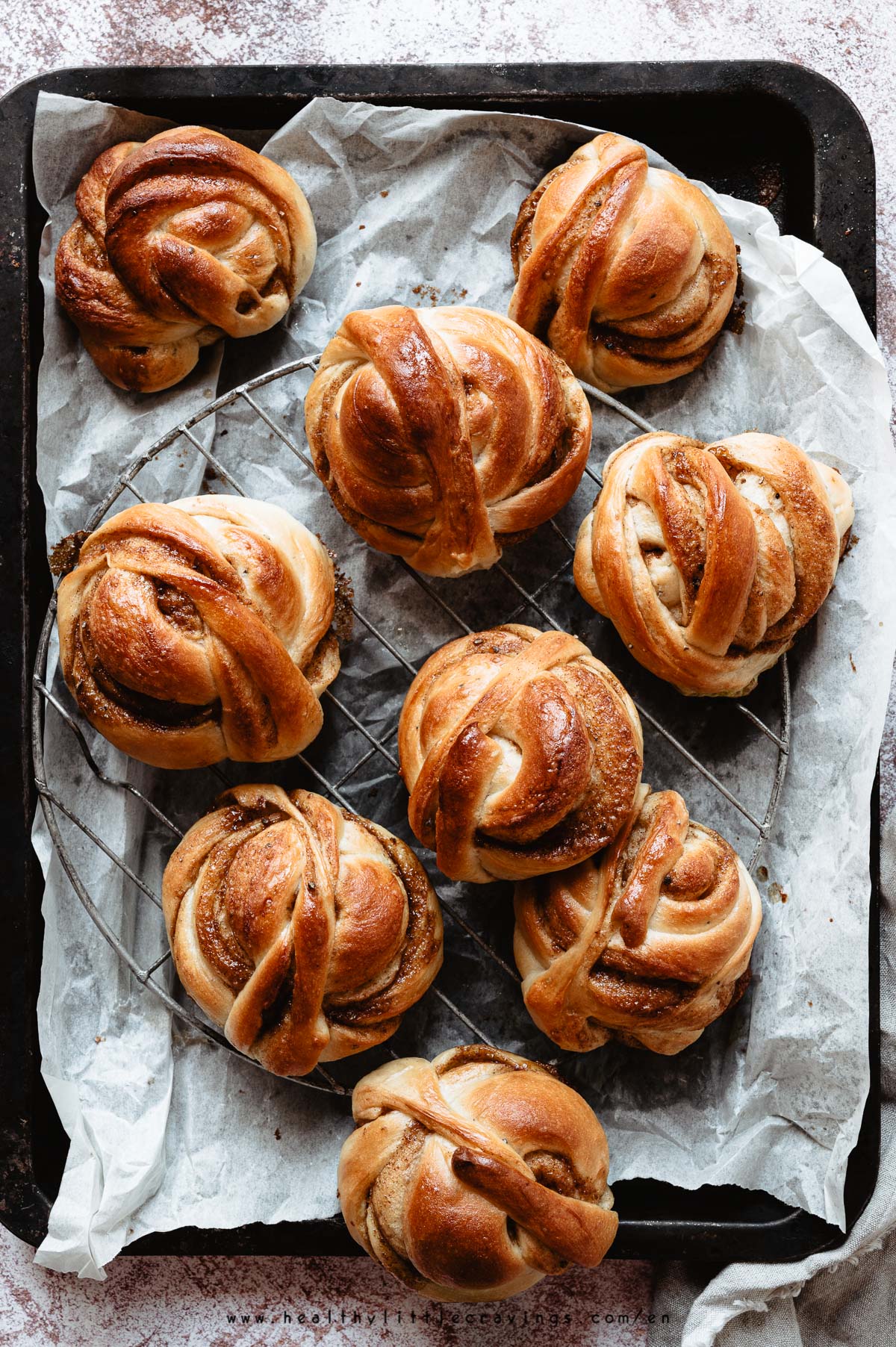 Kardemummabullar (plural of kardemummabulle) are the perfect treat if you want something sweet and comforting. The ideal for an afternoon snack, or breakfast too.
As I mentioned above, and in this post, these cardamom buns are a trip to Sweden, bite by bite!
Their flavor is both into the dough and in the filling: both have ground cardamom in it.
Too much, you're thinking? Believe me, it's not, it's perfectly balanced.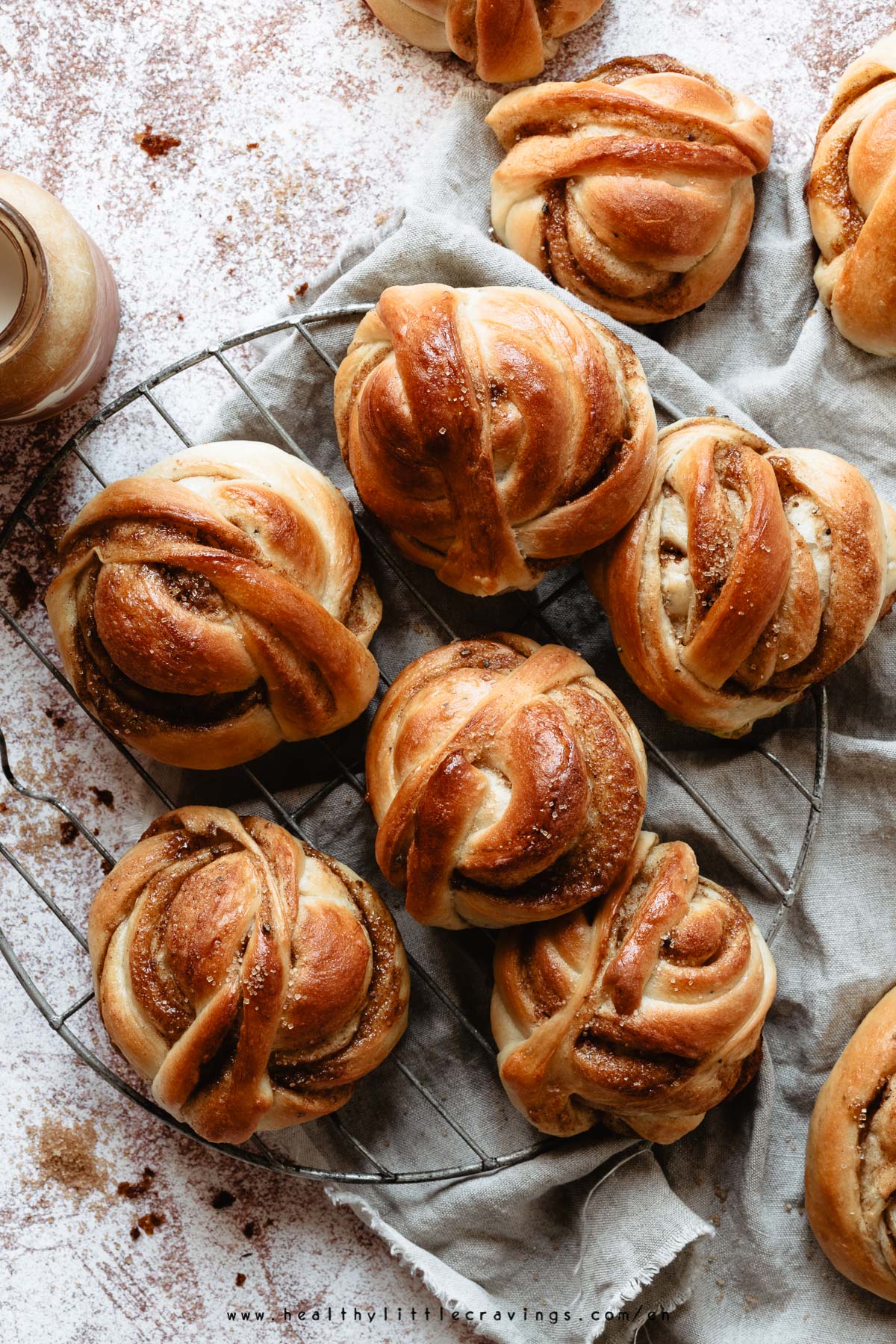 How to make kardemummabullar from scratch
Baking is my jam. I love love love baking from scratch!
So of course I will tell you that making these kardemummabullar is easy. But it really is. The "tricky" part is maybe the twisting. It takes practice, but you can do it!
Prepare dough
First step is preparing your dough: I use a KitchenAid stand mixer, but you can knead by hand.
Tip: if you're kneading with your hands, I recommend using softened butter not melted. Otherwise it will be a bit difficult to incorporate.
To check if gluten is forming, perform the windowpane test.
Then, cover the bowl and let rise for 45 minutes.
Prepare filling
Combine softened butter with sugar, cardamom, cinnamon and flour. Cover and set aside.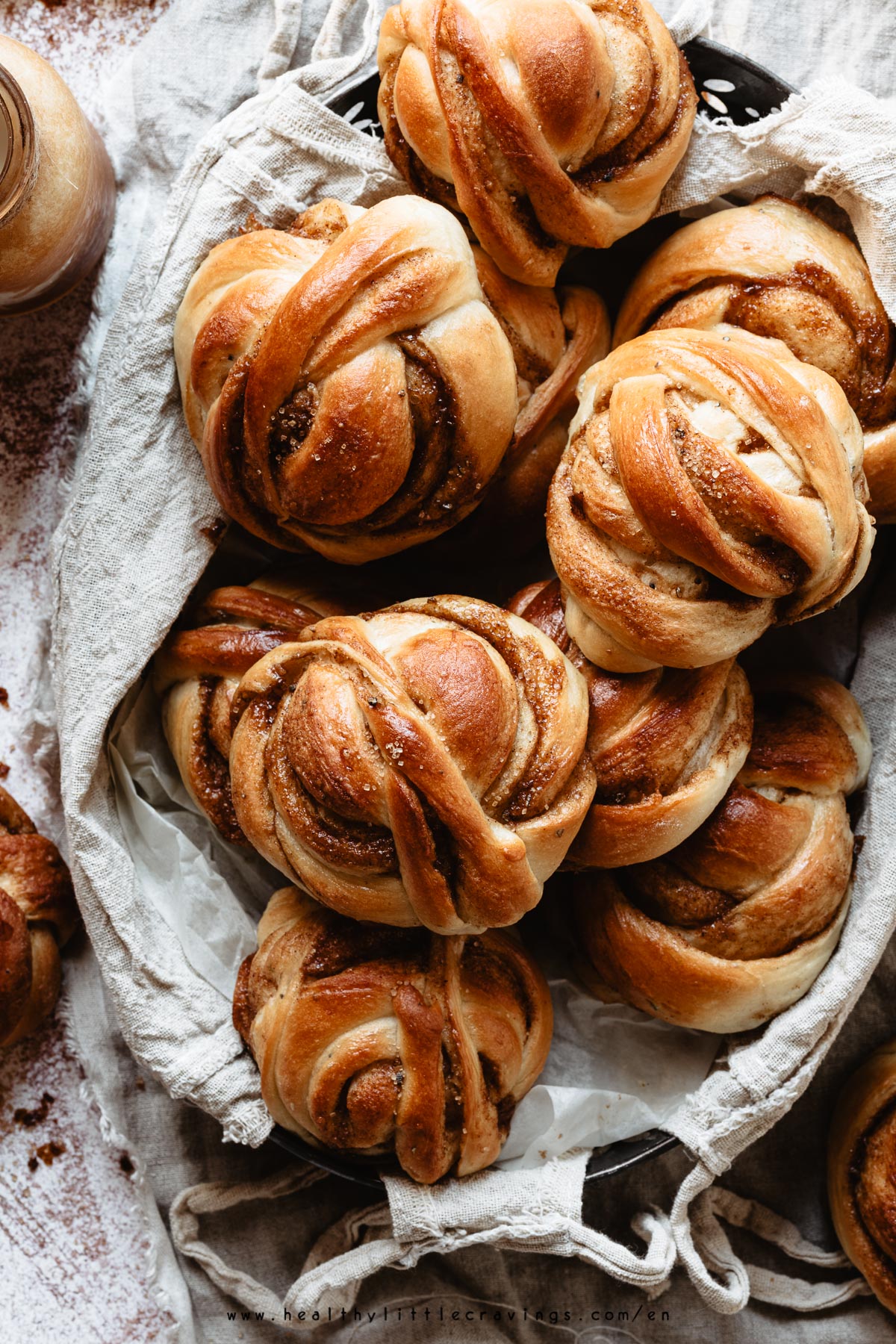 Filling's consistency: it has to be like a spreadable cream.
If your room's temperature is high, place it in the fridge for a few minutes until you get the perfect consistency.
Instead, if your room is colder and the cream is a bit too firm, microwave for a few seconds (do not melt it!)
Roll & twist
When dough is proofed, roll it out into a rectangle, spread the filling, then fold it lengthwise. Cut 16 strips using a pizza cutter.
Now follow this mini video tutorial to see how to twist kardemummabullar.
Let rise again, covered with clingfilm, for about 45 minutes.
Bake
Time to bake! 390° F (200° C) for about 10-12 minutes.
Check doneness. If they're golden brown, they are ready!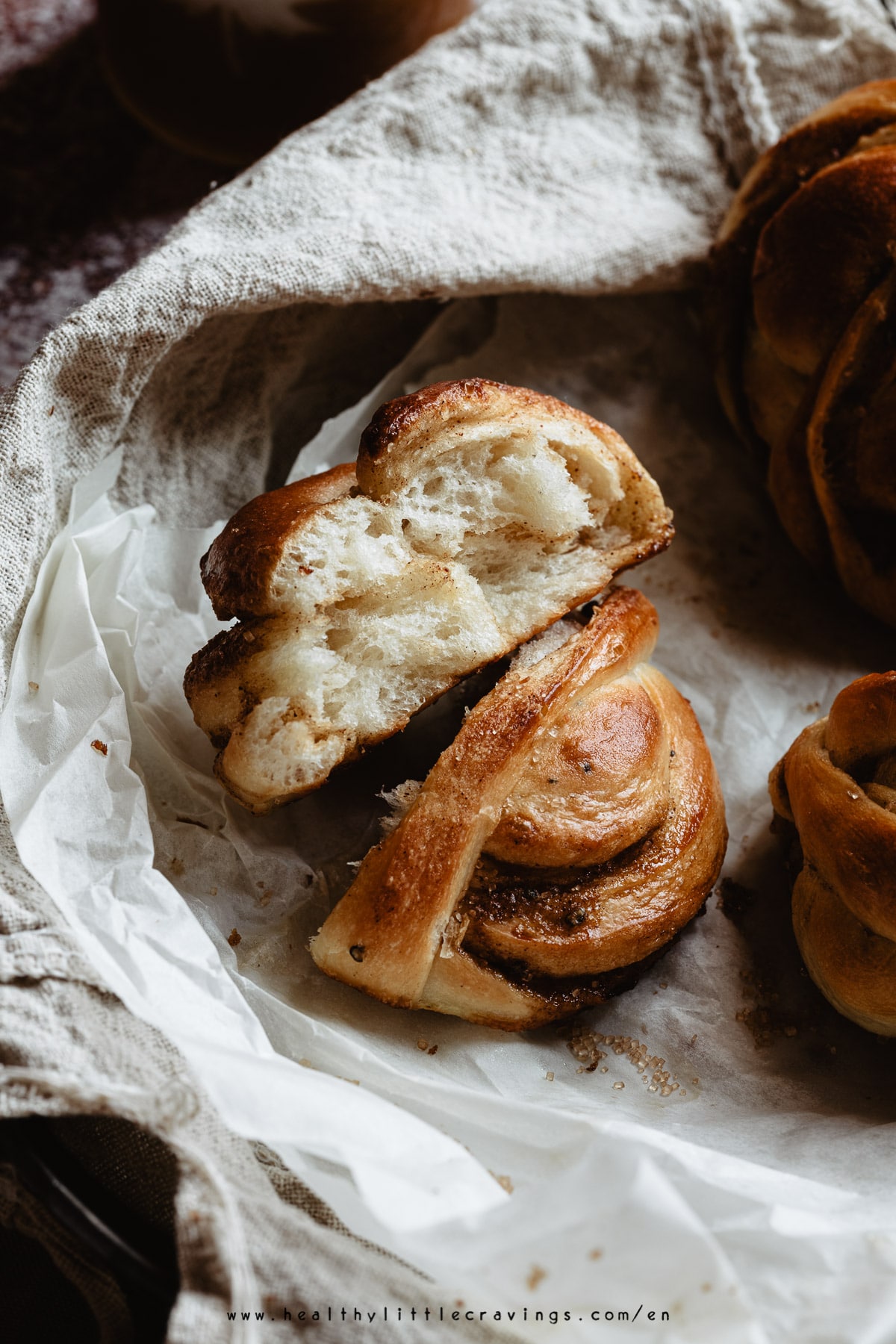 ---
Substitutions
I've made these kardemummabullar several times ('cause we love them!), and I've tested a few variations.
FLOUR
I've tried using Kamut flour, spelt flour and bread flour. They all work.
In this case, since it doesn't take long to rise, you can also try all purpose.
FATS
I've tested this recipe both with oil (85% of the butter's weight) and vegan butter (store-bought, made with almonds). Both worked great.
EGG
In my vegan version, I omitted the egg. If you look closely, the quantity is low (25 gr). In this recipe, the egg is used to enrich the dough and give more flavor. If you can't eat eggs, don't use it.
MILK
I've tried using water instead of milk and it worked. Again, just like for the egg, milk enriches the dough.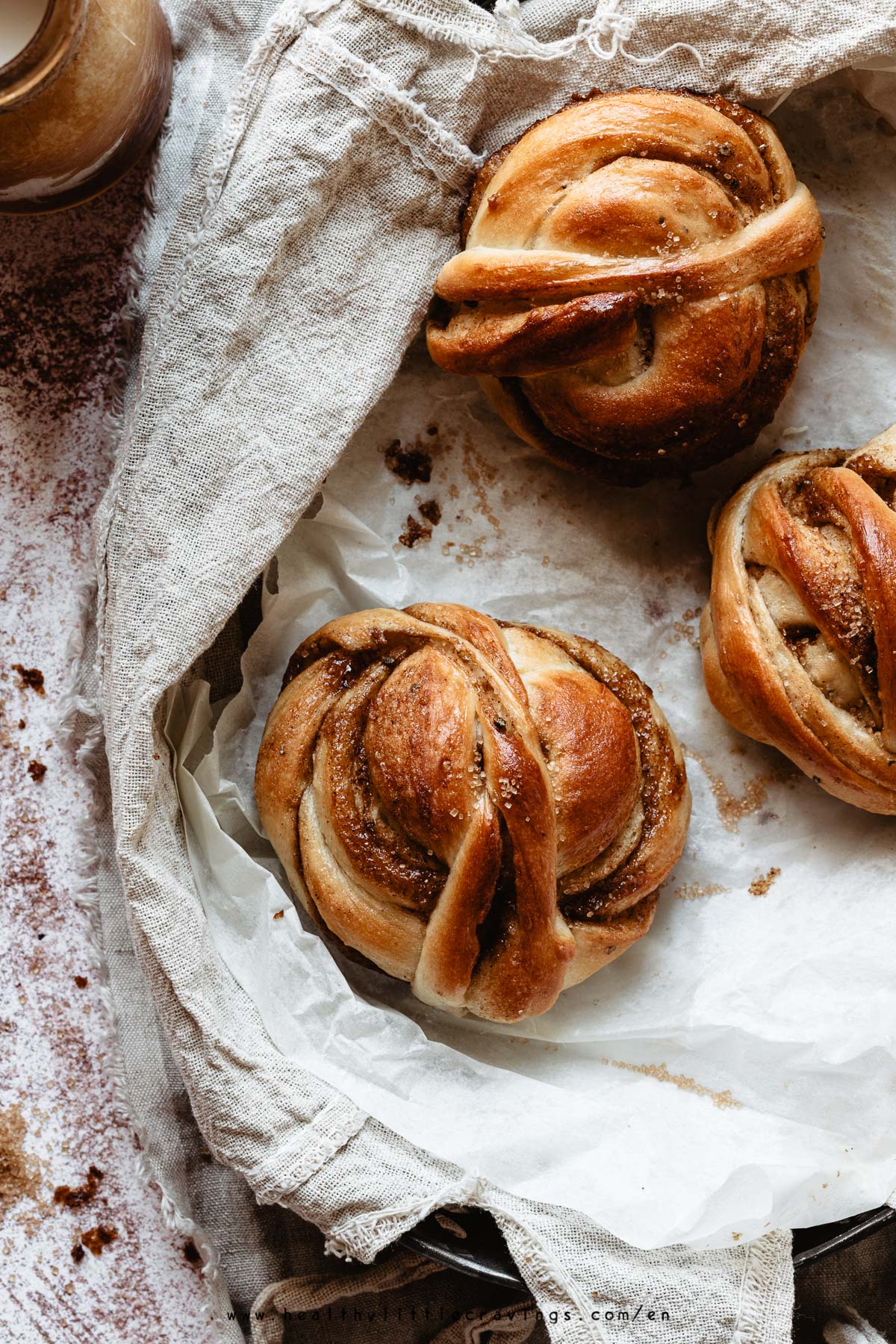 ---
How do I fold Swedish buns?
Folding Swedish kardemummabullar takes practice, like I mentioned on my other cardamom buns' post.
I recommend reading that post, and watch the video I made for you! (it's a short one)
What else can I bake with cardamom?
Cardamom is my favorite spice (and vanilla too!). You can bake so many things with it: pies, galettes, cookies, muffins/cupcakes, cakes, you can use it in your oatmeal too!
My favorite? Cherry cardamom galette. Try it, it's delish!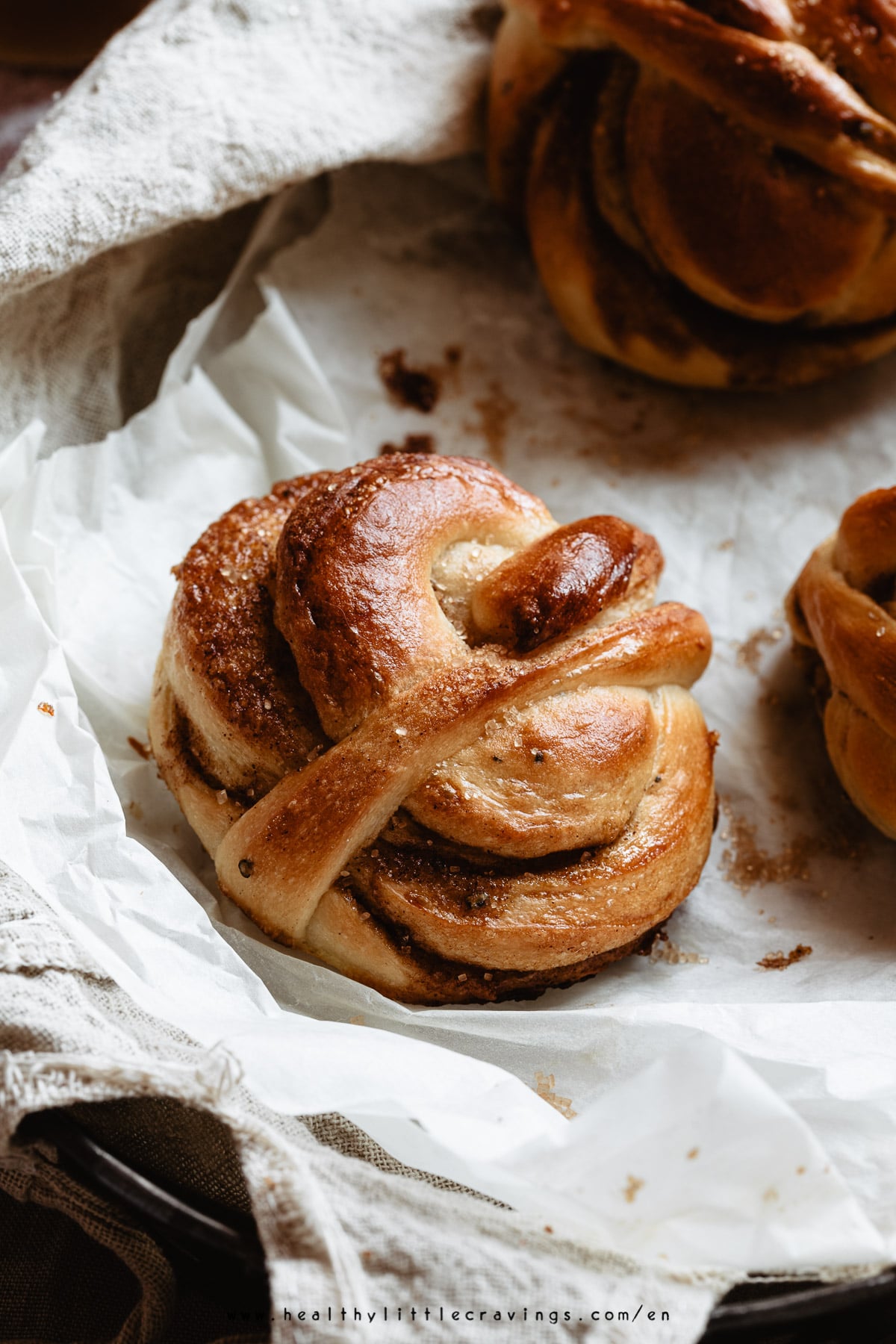 ---
Recipe is adapted from the one in 'Scandikitchen Fika & Hygge: Comforting Cakes and Bakes from Scandinavia With Love' book.
---
If you make this recipe, please be sure to give it a rating and leave a comment! It would make me so happy!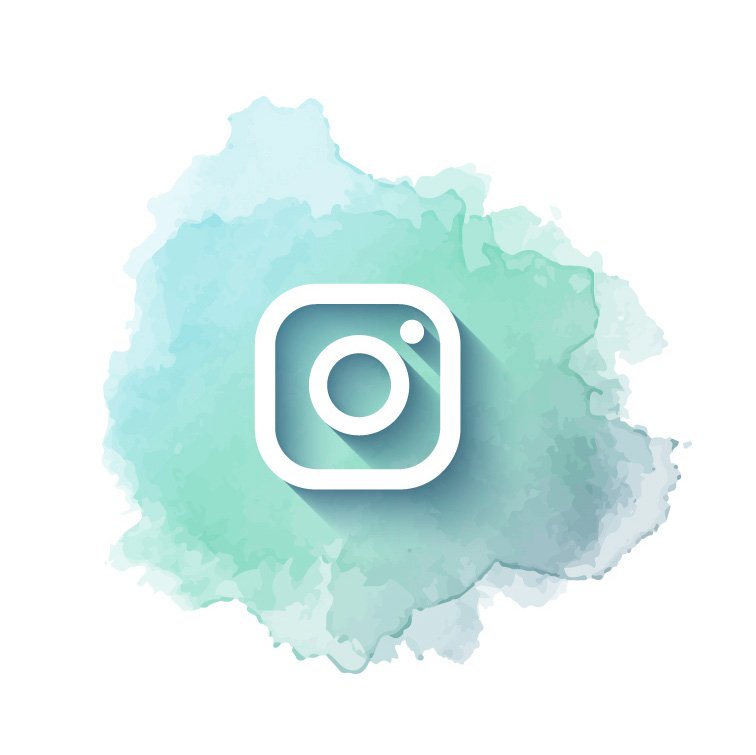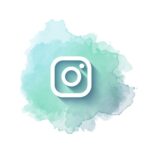 Don't forget to share your photos with me on Instagram: tag me or send a DM! I love seeing your creations!
---
---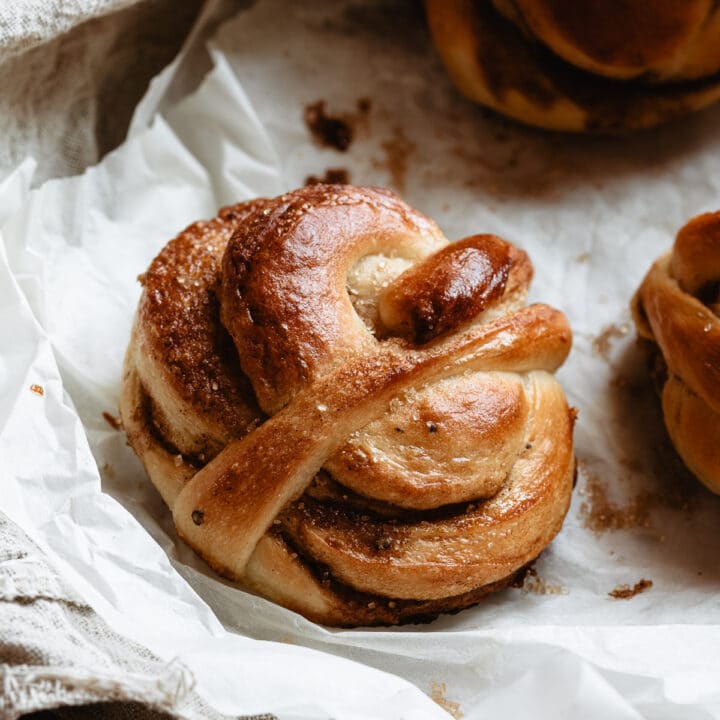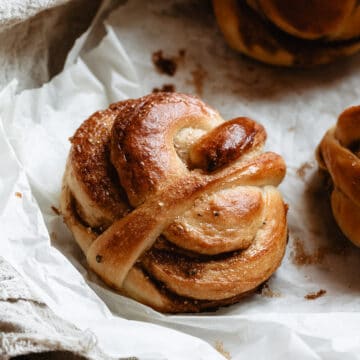 KARDEMUMMABULLAR RECIPE
This kardemummabullar recipe is inspired by the original one: we're going to use butter, sugar and all the good things. Your house will smell like a Swedish bakery!
Print
Pin
Ingredients
Dough:
2.5

teaspoons

Dry instant yeast

-

5 gr

1.5

cups (approximately)

Whole milk (or soy milk - both tested)

-

250 gr

⅓ cup

High quality butter

-

80 gr

¼ cup

+ 2 tablespoons

Raw brown sugar

-

40 gr

3 + ⅓

cups

Bread flour (read the post for substitutions)

-

400 gr

2

teaspoons

Ground cardamom

-

(from pods)

1

Teaspoon

Salt

1

Egg

-

(we're going to use half)
Filling:
⅓ cup

High quality butter (softened)

-

80 gr

1

teaspoon

All-purpose flour

1

tablespoon

Ground cinnamon

½

teaspoon

Ground cardamom

-

(from pods)

Approximately ½ cup

Raw brown sugar

-

60 gr
Instructions
First, warm up the milk (doesn't have to be hot), add the dry yeast and whisk. Pour it into the bowl of a stand mixer, add melted butter and sugar and start mixing at low speed.

At the beginning I always use the flat beater hook.

In another bowl, mix flour, ground cardamom and salt.

Gradually add them into the mixing bowl.

Add half the beaten egg and keep kneading (at this point I use the dough hook) for about 10 minutes (do the windowpane test). The mixture should be sticky and not too much dry (you can always adjust later).

Cover the bowl with plastic wrap and allow to rise for 45-50 minutes or until it has doubled in size.
Filling:
In the meantime, make the filling: in a small bowl, mix butter, flour, cinnamon, cardamom and sugar.

Note: if your room's temperature is high (maybe it's Summer), place it in the fridge for a few minutes until you get the perfect consistency.

When the dough has doubled, turn it out onto a lightly floured surface and roll it out to a 40 x 50 cm rectangle.

Spread the filling over the rolled-out dough, using a spatula.

Fold the dough in half lengthways.

Using a pizza cutter, cut 16 strips widthways.

Take one strip and gently twist it around a few times. Curl into a 'knot' and make sure both ends are tucked under so they do not open during baking >> watch this video.

Line two baking trays with parchment paper.

Place the kardemummabullar spaced well apart, and leave to rise under a kitchen cloth (or plastic wrap) for 45 minutes.

Preheat the oven to 390° F (200°C), brush kardemummabullar with the slightly beaten egg then bake them for 10-12 minutes or until golden brown.

Optional: brush them with sugar syrup as soon as you take them out of the oven.
Nutrition
Nutrition Facts
KARDEMUMMABULLAR RECIPE
Amount Per Serving (1 bun)
Calories 199
Calories from Fat 81
% Daily Value*
Fat 9g14%
Carbohydrates 26g9%
Protein 4g8%
* Nutritional information is only an estimate. The accuracy of the nutritional information for any recipe on this site is not guaranteed.