I feel a bit sad if I think that Spring is almost over and we will soon have to leave room and move into boiling hot Summer.
But then I am happy again if I think that cherries will stay with us for at least one month more. SO SO happy!
That's why today I'm sharing with you the recipe of this AMAZING (friends approved) cherry galette with a cardamom crust! Ready to fall in love?
Updated: July 2020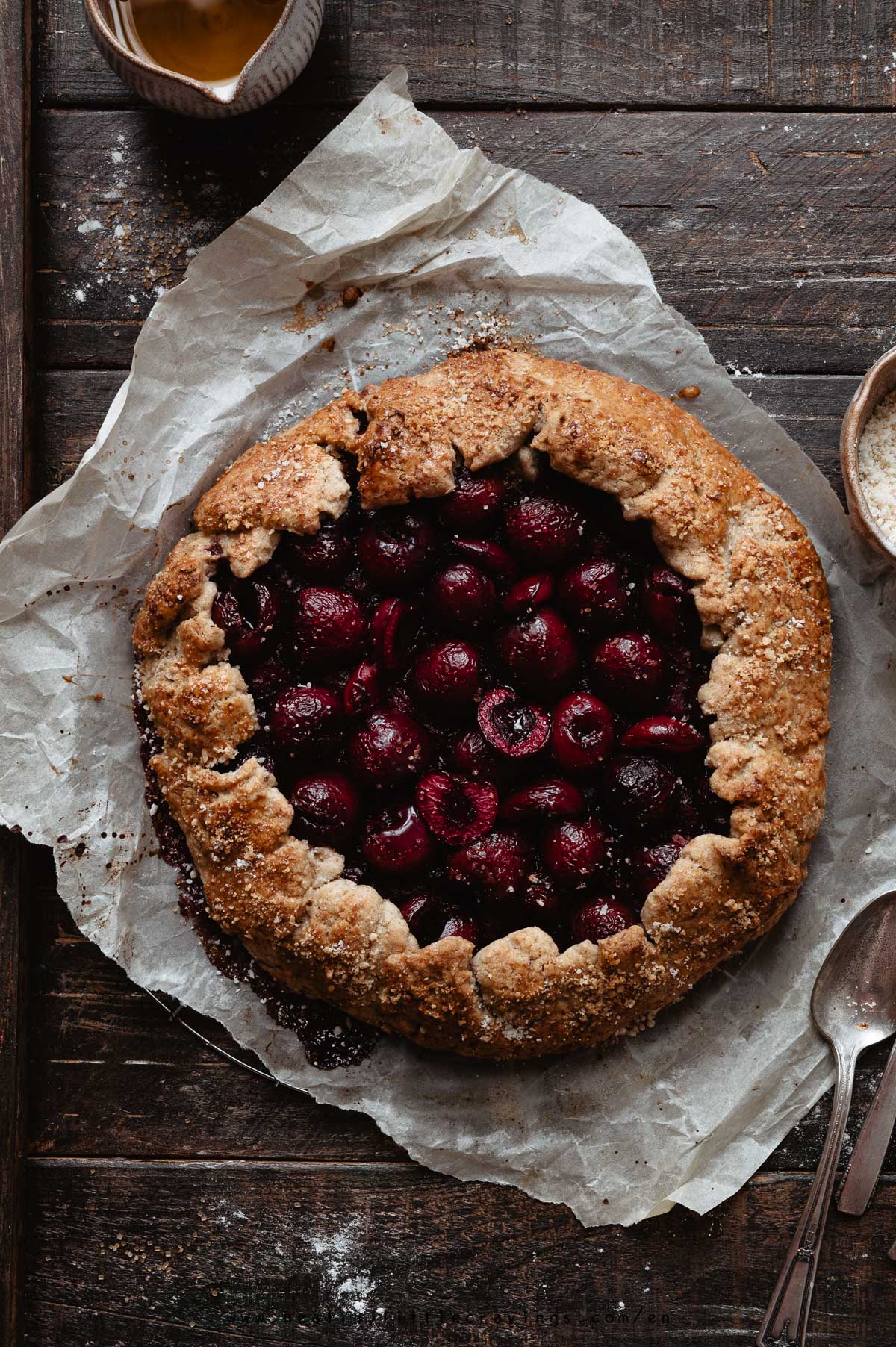 Under this pic, on Instagram, I told you that cherries are my all-time favorite fruit since I was a little girl.
I used to eat A LOT of them, everyday, since the season began and up until it ended. In Italian we say that cherries are 'una tira l'altra', which means they're addictive.
They seriously are and I rarely make things with them, because I like them raw.
However, this time, I wanted to bake something with them.
I just had bought a bunch of beautiful, juicy cherries - last week - and I asked you on IG stories what should I do with them. And Lena DMed me...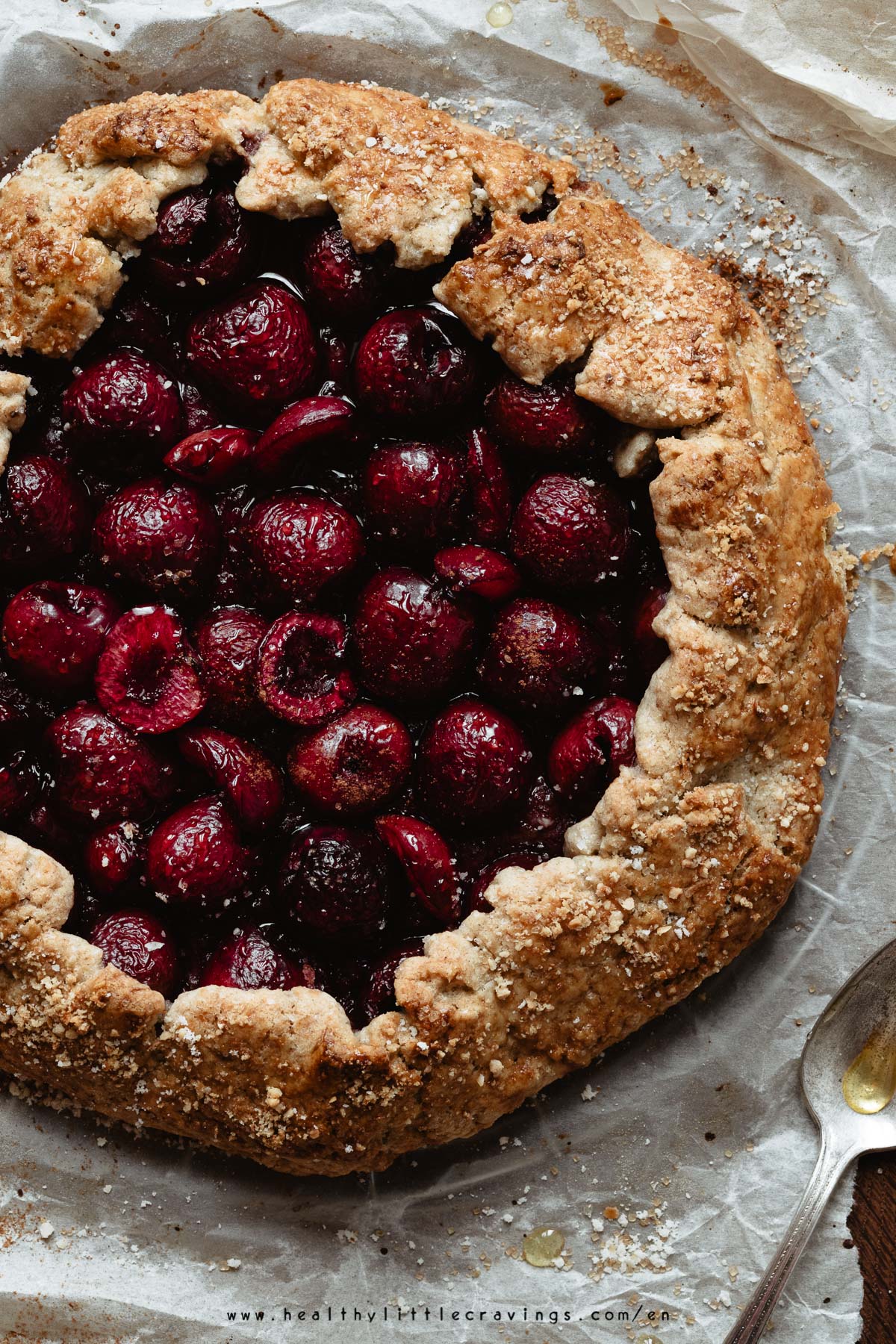 Cardamom cherry galette: thanks Lena for this amazing idea...
I mean, seriously, I wish these ideas were mine:
1. to put cardamom into shortcrust pastry,
2. to make a cherry galette with it,
3. to finish it with sliced almonds on top (updated: this time I've used almond flour, not sliced almonds)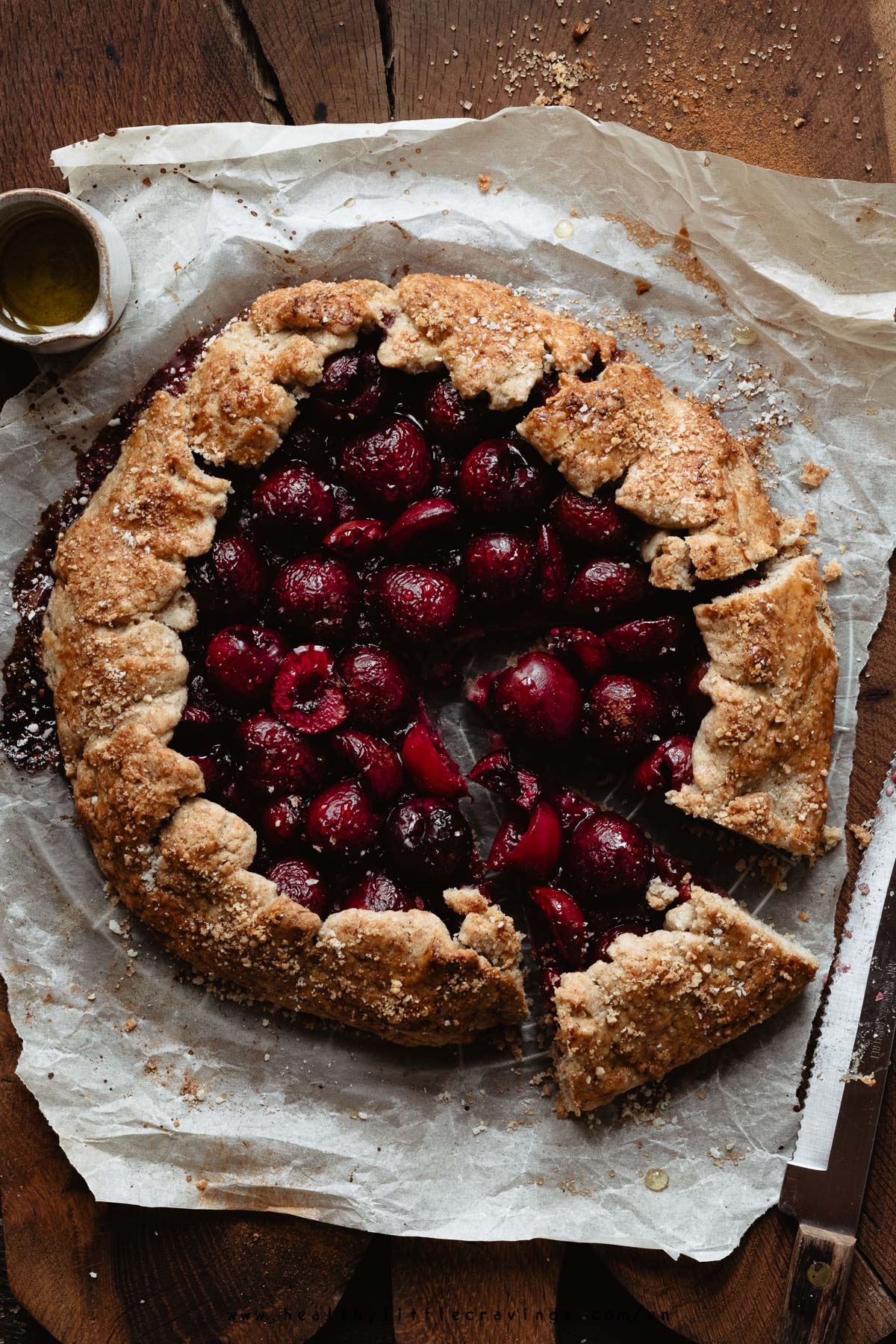 This galette is just PERFECTION. I don't have any other words to describe. Ok, maybe I'm biased because cardamom is one of my favorite spices.
Lena, I couldn't be more grateful! (visit her at Lena Kitchen Blog). What a discovery!
How to make a delicious cherry galette
You see a beautiful galette, but I don't want you to think it's a difficult dessert. Cause it's not!
In fact, it's a more rustic version of pies and crostata. That's why I like it, you don't have to be precise.
Making galettes is easy:
You first have to make your crust: combine flour, sugar, cardamom, cold butter, egg, salt, baking powder and lemon zest (optional)
Pulse until you get a crumbly dough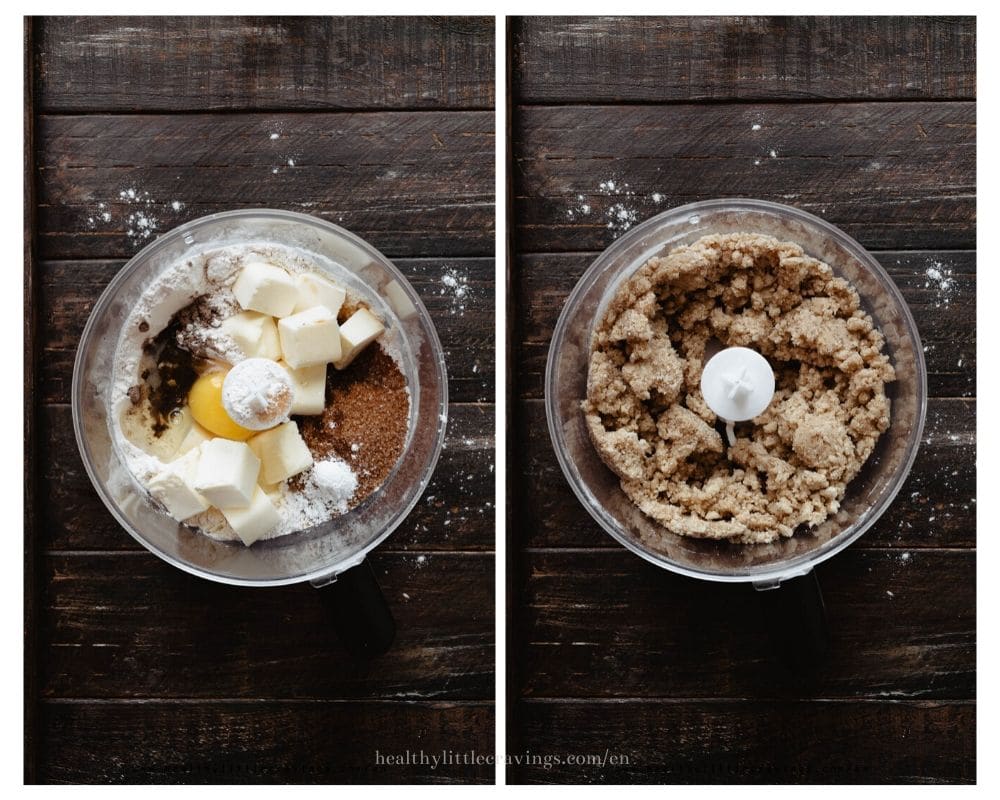 Now put the "crumbles" of dough on a piece of parchment paper, bring it together using your hands. Be quickly so the butter doesn't melt.
Now let it chill in the fridge for about 30-60 minutes.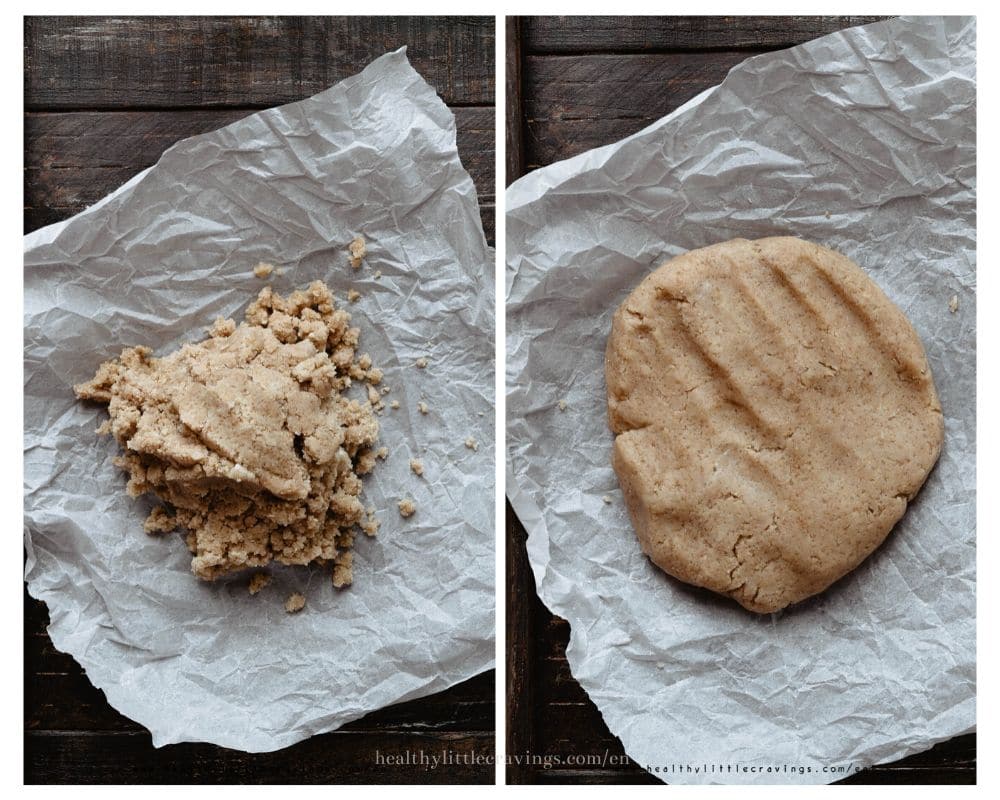 In the meantime, prepare your filling by combining pitted cherries, cinnamon, sugar and lemon zest.


TIP: if you don't have a cherry pitter, use a chopstick or a straw.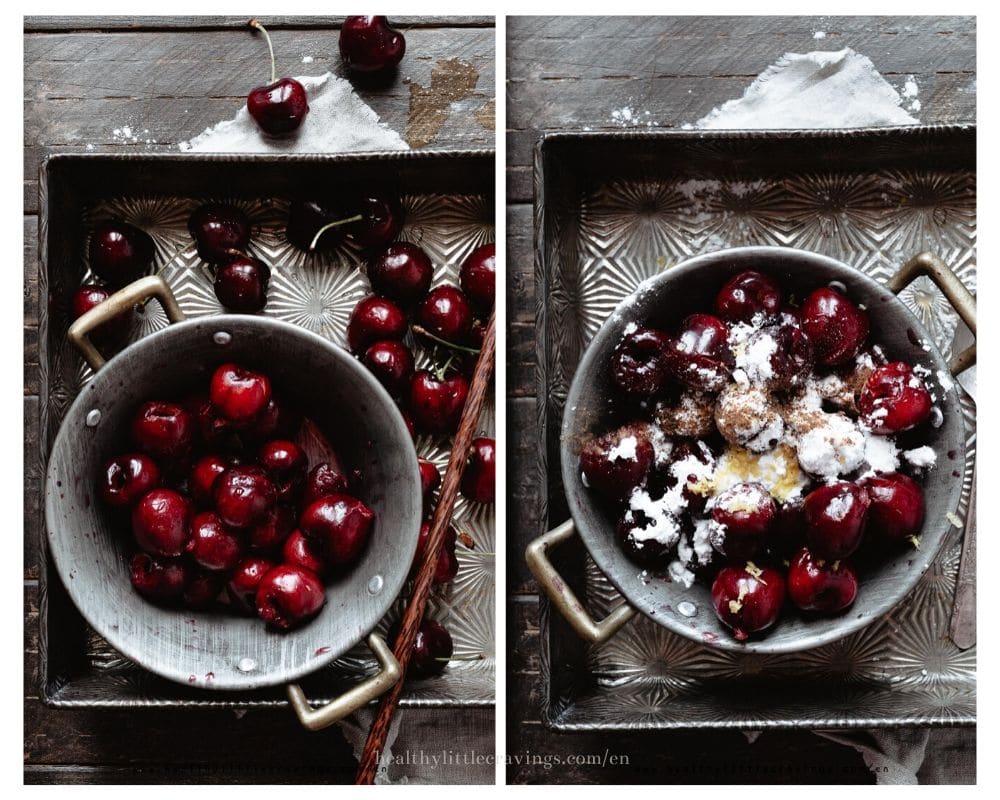 After chilling, roll it out on a piece of parchment paper, top it with cherries.
Close it up like in the photo below, bake for 30 minutes.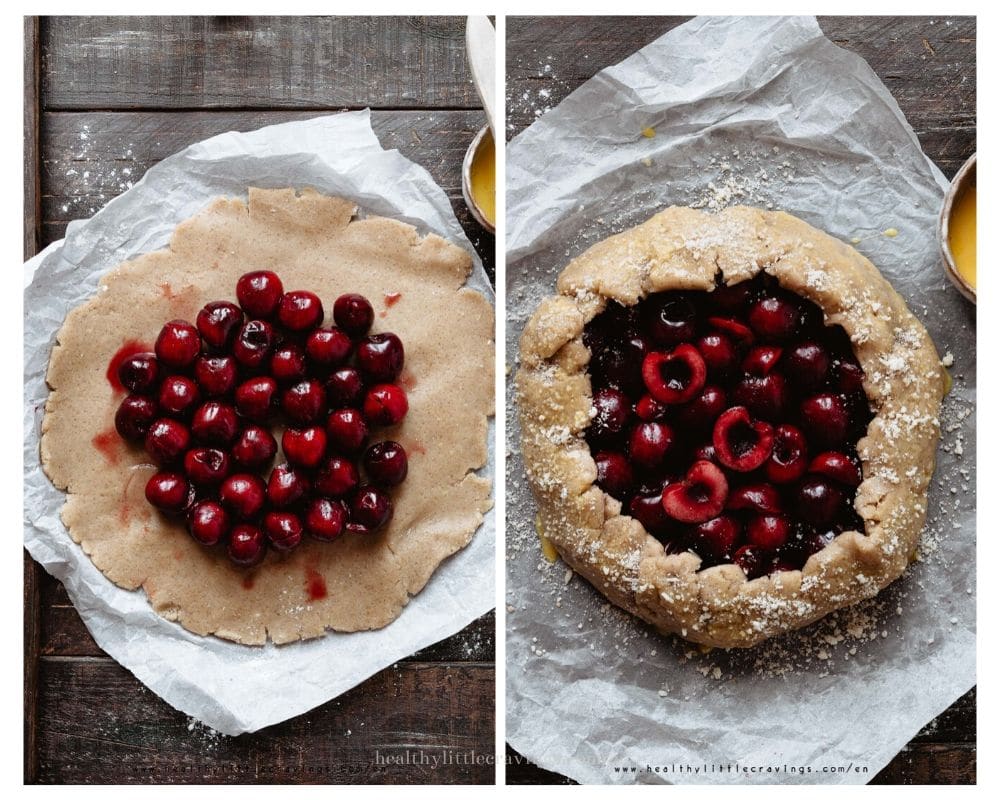 ---
Do you have other questions?
It's not easy to answer all the questions you may have, so PLEASE leave a comment below and I'm glad to reply! Thank you.
---
If you make this recipe, please be sure to give it a rating and leave a comment! It would make me so happy! 🙂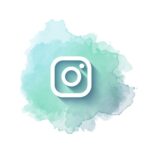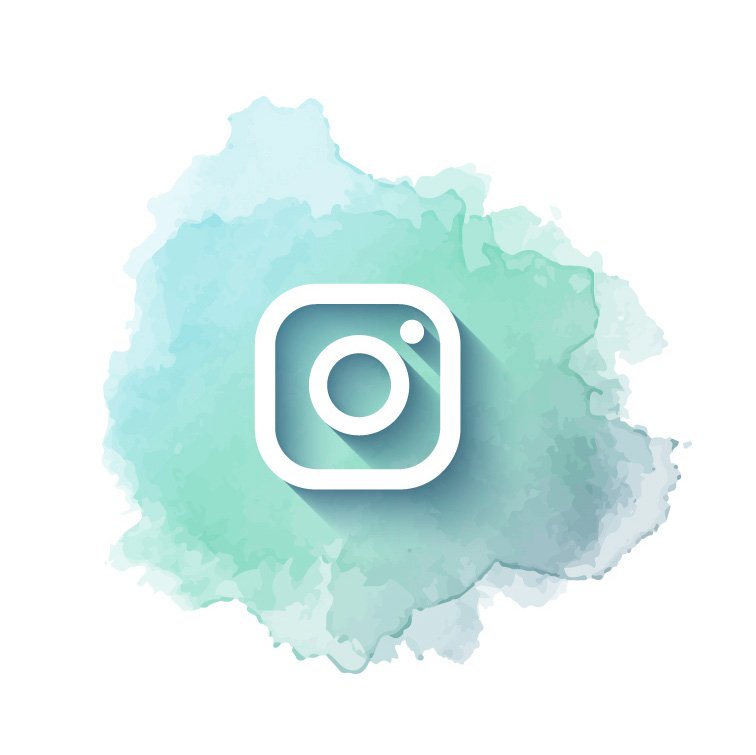 Remember: if you try one of my recipes, tag me on Instagram or DM me the photos!
---
Don't forget to pin and share this easy and delicious recipe!
CHERRY GALETTE WITH CARDAMOM CRUST
The ideal dessert for Spring and Summer: cherry galette with cardamom pie crust (mom's trusted recipe).
Print
Pin
Ingredients
For the shortcrust pastry:
1.5

cup

Organic all purpose flour or 00 flour (add more if needed)

-

225 gr

⅔

cup

Brown sugar

-

70 gr

¾

tablespoon

Ground cardamom

½

cup + 1 tablespoon

Cold butter cut into cubes

-

high quality - 125 gr

1

Egg

¼

teaspoon

Salt

-

1 gr

½

teaspoon

Baking powder

-

level

1

Lemon zest

-

optional
For the filling:
13

ounces

Cherries

-

350/400 gr

1 or 2

tablespoons

Icing sugar

-

optional

Lemon zest
To top the crust:
a bit of

Egg white

few

Sliced almonds (or almond meal + a bit of sugar + a pinch of cardamom powder)
Instructions
In a food processor, mix flour, cane sugar, egg, cold butter, salt, ground cardamom and baking powder in a food processor. Pulse until it resembles fine bread c

rumbs. DO NOT OVER MIX otherwise the butter will melt.

Slightly dust your board with flour, place the dough's crumbles on top, push it together and gently kneed it. 

Cover with plastic wrap and let it rest in the fridge for at least one hour.
For the filling:
In a bowl, combine a bit of sugar, cherries and lemon zest. Let it chill in the fridge.

P.S. you have to pit the cherries, obviously.
Now, ready to make the cherry galette:
Take the chilled dough and roll it out to a circle.

Put cherries in the middle and fold like in the photos above.

Brush with some egg white and sliced almond (or almond meal, like in the photos).

Bake the cherry galettes at 390° F (200°C) for about 30 minutes  or until the surface is golden brown.
---
If you liked this cherry galette, you should probably check out my strawberry pie (same crust, it's mom's recipe!)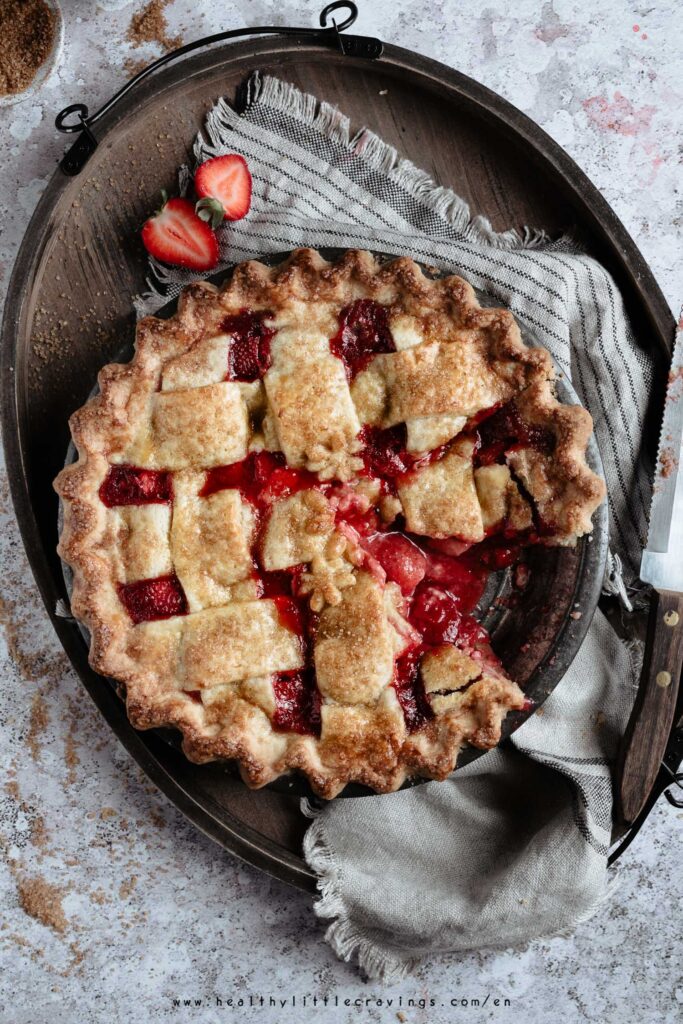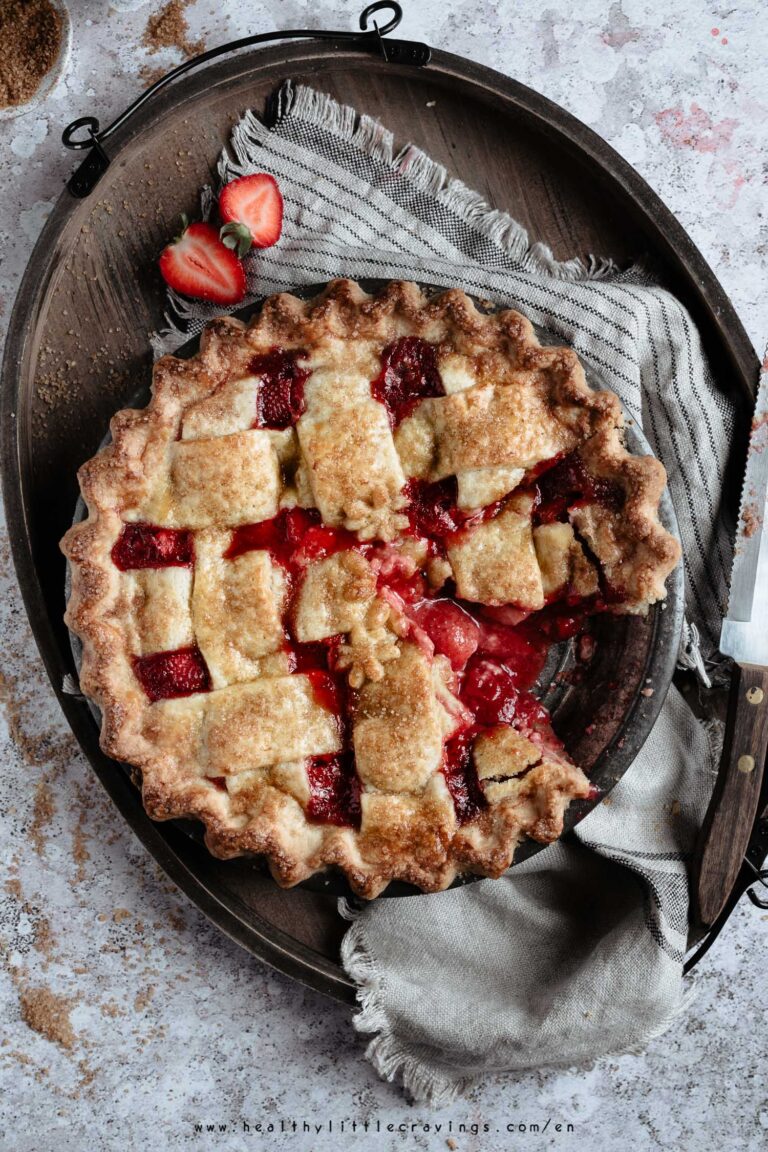 ---
NOTE: This post contains affiliate links which means I make a commission off of the links with no additional cost to you. Thanks for supporting me!
---
© Healthy Little Cravings – Roberta Dall'Alba.
I own all content and photos' copyright.
Before using my photos and recipes, please email me.
If you would like to republish a recipe, please link back to this post and re-write the instructions in your own words.