Fennel salad: an easy salad, packed with vitamins and minerals, the perfect wintery side dish!
---
I made a commitment at the beginning of this year, or better, I wrote it on my Bullet Journal and now I'm trying to stick with it: I want to really focus on my health, be it nutrition or exercise.
One of my goals is to eat more veggies (and post more veggies here on the blog), walk everyday and work out/do some yoga every day or every other day.
Are you with me?
P.S. I've been walking everyday since January 1 and me and my community on Instagram also decided to use an hashtag to motivate each other: it's called #healthylittlewalks. Check it out on IG and please join us!
More veggies, more salads...it's easy with this grilled fennel salad!
More veggies means more roasted vegetables (check these wintery veggies here, and these delicious Brussels Sprouts here!) and more raw veggies and salads as well.
Today's grilled fennel salad is a combination: to make it more dynamic (is it a word for salads?!) I decided to mix raw fennel and grilled fennel, to feel the crunchiness of it, but the caramelized part as well. And, oh my gosh that was gooood!
To give a twist? I added some grapefruit and created a super quick red currants dressing with honey and extra virgin olive oil. I'm sure I'll use it everywhere from now on!
When I first tried it I was blown away by the flavor: an assault on the senses. The sourness of both the grapefruit and the currants and the sweetness of the honey and slightly caramelized grilled fennel were... just perfect! And so refreshing as well!
I'm begging you: try it!
---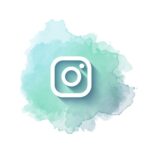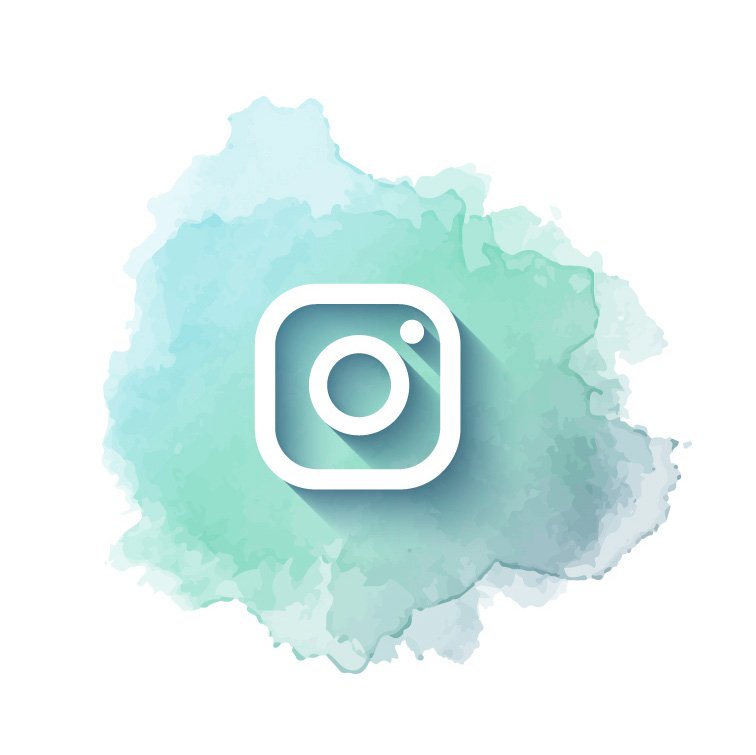 Remember: if you try one of my recipes, tag me on Instagram or DM me the photos! 
---
NOTE: This post contains affiliate links which means I make a commission off of the links below with no additional cost to you. Thanks for supporting me!
---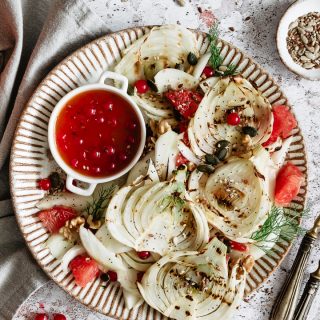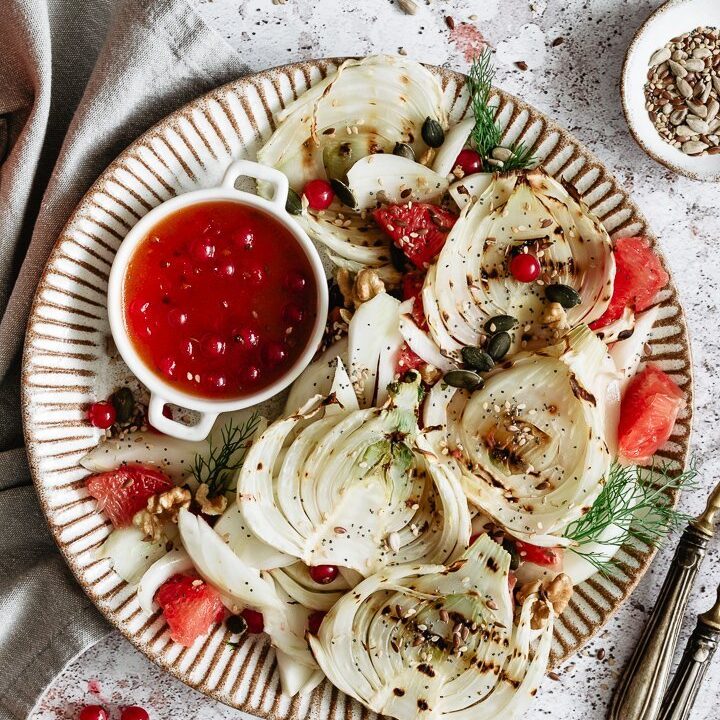 FENNEL SALAD WITH CURRANTS DRESSING
An easy salad, packed with vitamins and minerals: the perfect wintery side dish!
Print
Pin
Ingredients
1

Fennel

half a

Grapefruit
For the dressing:
15

gr

Red currants (fresh or frozen)

10

gr

Extra virgin olive oil

10

gr

Honey

Salt

a bit of

Water
Instructions
Clean your fennel and slice it. You can grill all your fennel or keep one half raw like I did with my salad.

Grill your fennel at medium low heat for some minutes.

In the meantime prepare the red currants dressing: in a bowl combine red currants, oil, honey, a bit of water and salt, then stir until you get a creamy consistency.

Supreme your grapefruit: cut off the ends and slice off the peel following the contours. Rotate the grapefruit and repeat until all the peel is removed. Then slice it.

In a big bowl or a plate, put fennel and grapefruit and season with the dressing. Your salad is ready!
---
Pin it!