These gluten free gingerbread cookies surprised me at the first bite: you absolutely have to try them!
---
*Song playing in the background right now* Oh, the weather outside is frightful, but the fire is so delightful, and since we've no place to go...let's bake more, let's bake more, let's bake more! 🎶  That is a nice plan, uh?
I think that, if you read my latest post (here), you understood that I ADOOOORE this time of the year. I've always aaaalways loved it but the real "turning point" has been the birth of my first nephew (and the second, and the third). In fact, what I love most on Christmas day is watching my three nephews unwrap gifts: their eyes sparkle, the corner of their mouths suddenly lift in a huge smile when they see Santa brought their favorite toy. I sincerely admire them for being so excited about everything that day. They believe in magic!
Ok, enough sweet words, let's move to these sweet easy gluten free gingerbread cookies!
Easy gingerbread recipe: but it's also gluten free...
Oh man, or should I say "Oh gingerbread man!"...aren't they the cutest?! I know, I should improve my 'decoration skills'. But hey, let's admire my effort lol
I've only decorated cookies like...5 times in my life maybe? Let's appreciate them, they're perfectly imperfect! I'm more a "substance above form" kinda girl [even if I love pretty food. Ok, maybe 50/50?]
I've been making gingerbread cookies for the last 3 years during the holidays and I shared two recipes out of three on my ebooks (only in Italian for now). This time I wanted to make a gluten free version.
Since I do not suffer from celiac disease (luckily) I never buy gluten free mixes at the grocery store, 'cause I know I wouldn't use them. Consequently I never bake on purpose gluten free cakes/cookies. Instead, it happens that I use naturally gluten free ingredients and, believe me, the food turns out amazing. This is the case!
I wanted to use oats to make the gingerbread men more nutritious, so I simply ground oat flakes and added a bit of cornstarch as a binder (the egg does the work too). And tadaaaaa!
Instead of molasse, that I never find here, I've used agave syrup and some organic raw brown sugar that has that sweet caramelized flavor (I love it).
What about the spices?!  Well I didn't write the dose because you can add them to taste. If you love cinnamon, add more of it. If you love ginger, add more!
Turn on some Christmas songs and let yourself be inspired!
P.S. don't forget to try this delicious gluten free creamy hot chocolate!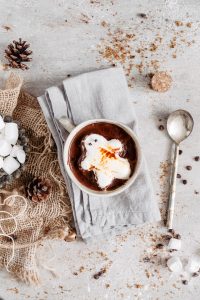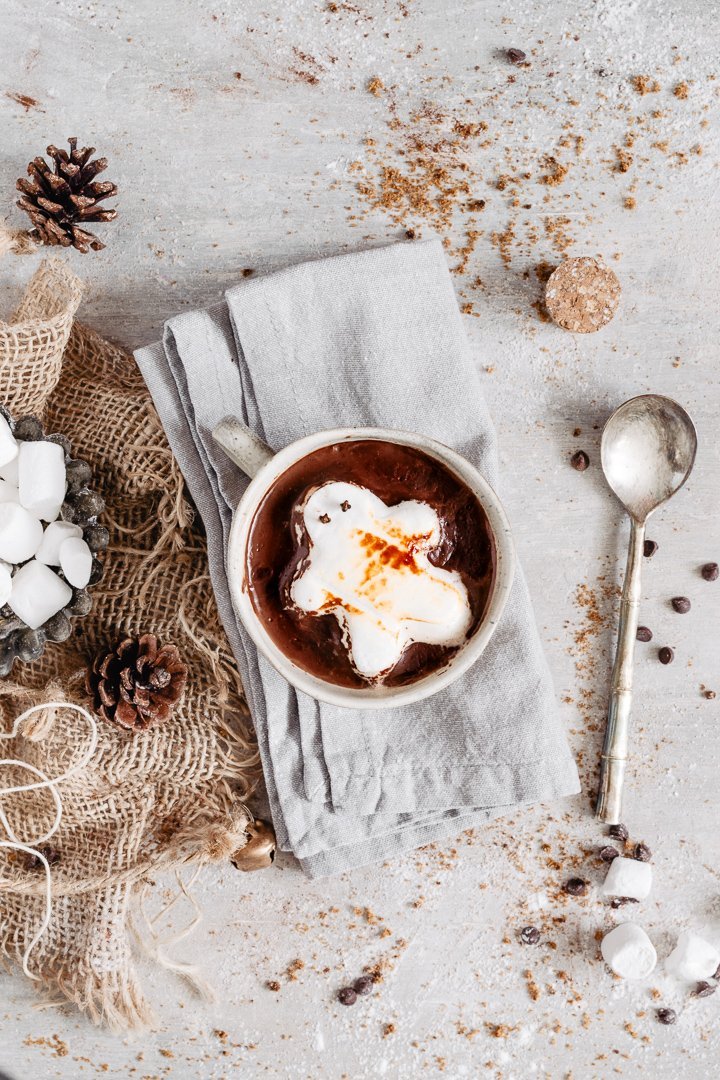 ---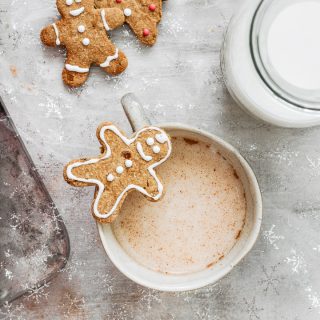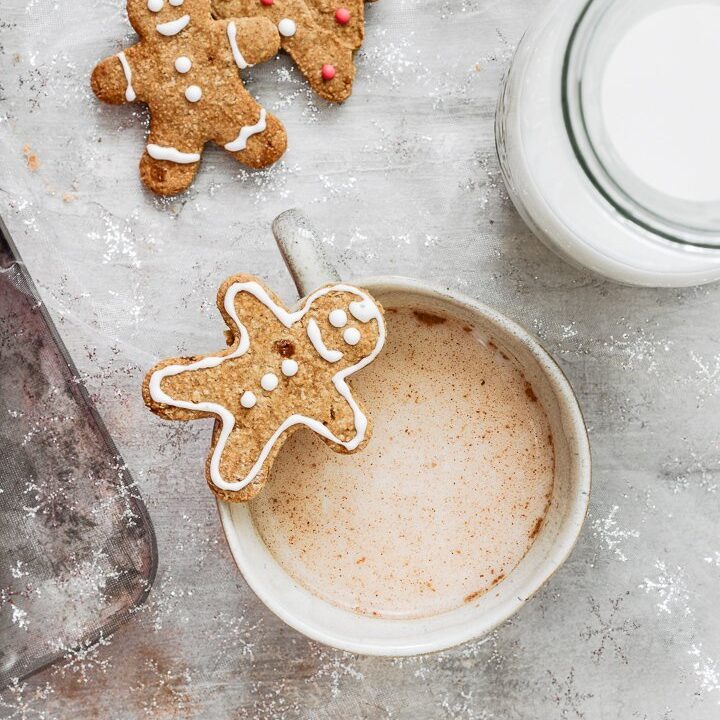 GLUTEN FREE GINGERBREAD COOKIES
A naturally gluten free recipe for these cute gingerbread men cookies!
Print
Pin
Ingredients
200

gr

Oat flour (to obtain it, simply grind some oat flakes)

35

gr

Cornstarch

Cinnamon, nutmeg and ginger powder

40

gr

Oil (I've used seeds oil)

1

tablespoon

Cold water

1

Egg

45

gr

Raw brown sugar

Approximately ¼ of a teaspoon

Salt

40

gr

Agave syrup
For the royal icing (optional) - these quantities decorate approximately 60 cookies
1

Egg white (approximately 35 gr)

150

gr

Icing sugar

a

drizzle

Lemon juice

Food coloring (optional)
Instructions
First, if you don't have oat flour, grind some oat flakes until you get a thin meal.

Add the cornstarch and the spices to the oat flour and set aside.

Using a small food processor, blend oil and water (the water has to be very cold). They will emulsify.

Add egg, sugar, agave syrup and salt, then pulse until you obtain a creamy mixture.

Now add the wet ingredients to the flour mixture and stir with your hands until you get a nice and smooth cookie dough.

Wrap the dough in plastic wrap and refrigerate for at least 30 minutes (I refrigerated for 4 hours)


When you're ready to bake, preheat the oven at 175°C/350°F.

On a floured surface roll the dough ¼-inch thick, use parchment paper to help yourself rolling it. (and flour the dough with some more cornstarch, so it won't stick)


Use a gingerbread man cookie cutter to cut out the cookies and transfer them to a baking sheet.

Bake for approximately 23 minutes or until golden brown.

Let cookies cool on the tray, then transfer them to a cooling rack to cool completely.

These cookies surprised me!!! They lasted 7 days into an airtight container (I made these last week and ate the last one yesterday;))
To make the icing:
Using a hand mixer, whisk the egg white + lemon juice until fluffy, add the icing sugar and beat until it gets shiny like a meringue.