Reason why you need to start making your own no churn ice cream NOW: my mom - who is stubborn when it comes to trying new things - started making this after I told her how easy it was. And she. Never. Stopped.
In fact, she makes it more than me! lol
First to try? This amazing raspberry cheesecake no churn ice cream. Addictive!
---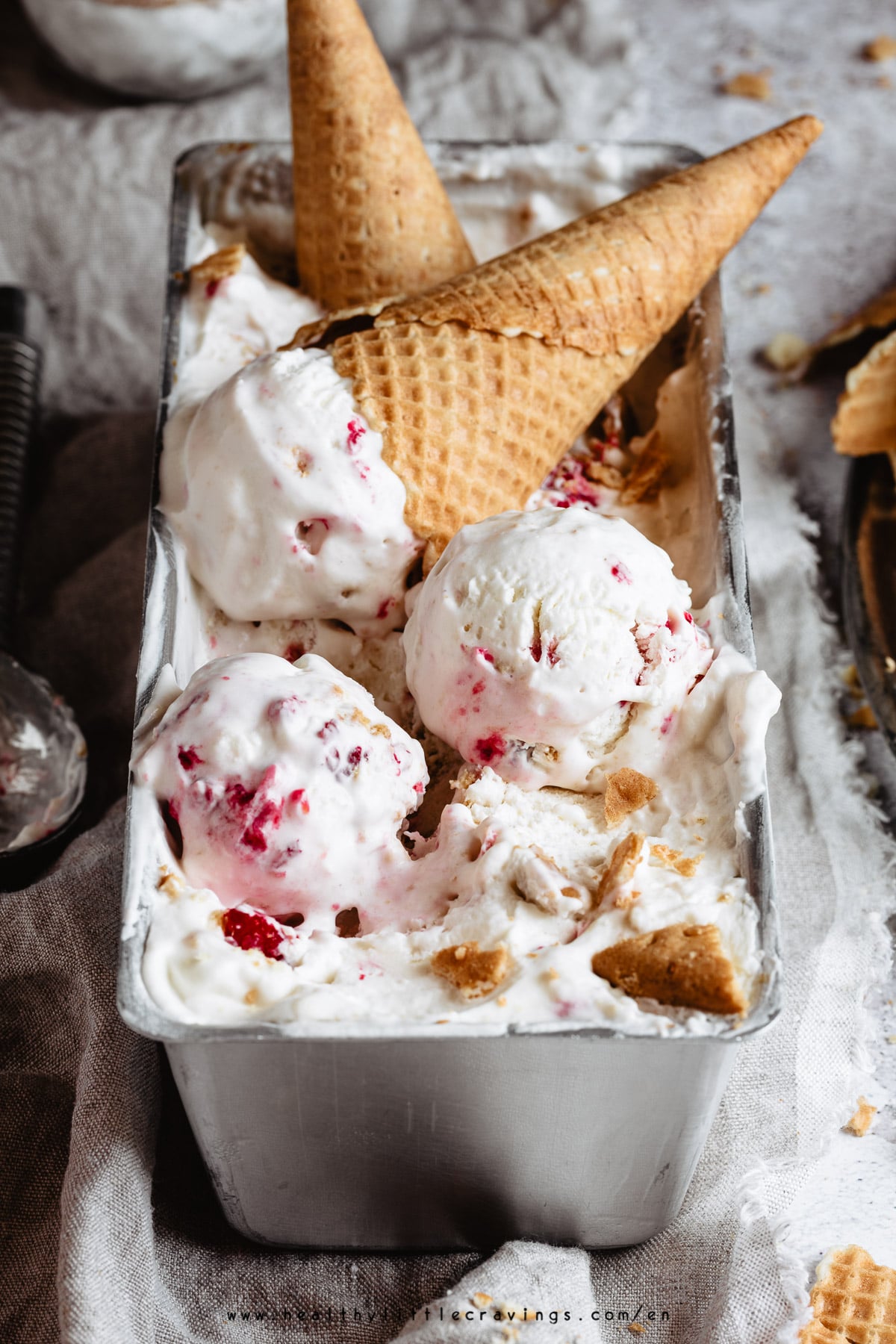 Science behind no churn ice cream: what ingredient makes ice cream creamy?
There's something magical about making no churn ice cream. I mean, who wants an ice cream machine when you can do a delicious fresh dessert with 2 basic ingredients and a stand mixer?
Well, ok, it's not magic, it's science.
I think you already know how much I love the science behind food, right? Have you read my fluffy pancakes' post? Yeah, you'll understand why I love it so much.
So, what's the "secret" for the perfect CREAMY no churn ice cream? Remember: your goal is obtaining a velvety ice cream, not a rock-hard one.
To do that, you need:
to incorporate enough air: use a stand mixer or hand mixer and whip the cream until stiff peaks occur. Plus, while adding condensed milk, pay attention not to deflate it.
Incorporating air helps with texture.
to add sugar: you need a certain amount of sugar, this will inhibit the formation of ice crystals. The standard ratio "2 cups cream:1 can condensed milk" works perfectly.
to add something alcohol based: add vanilla or peppermint extract, if it works with your flavors. You can also use bourbon, rum, whiskey, brandy...
Just like sugar, alcohol is an inhibitor when it comes to formation of ice.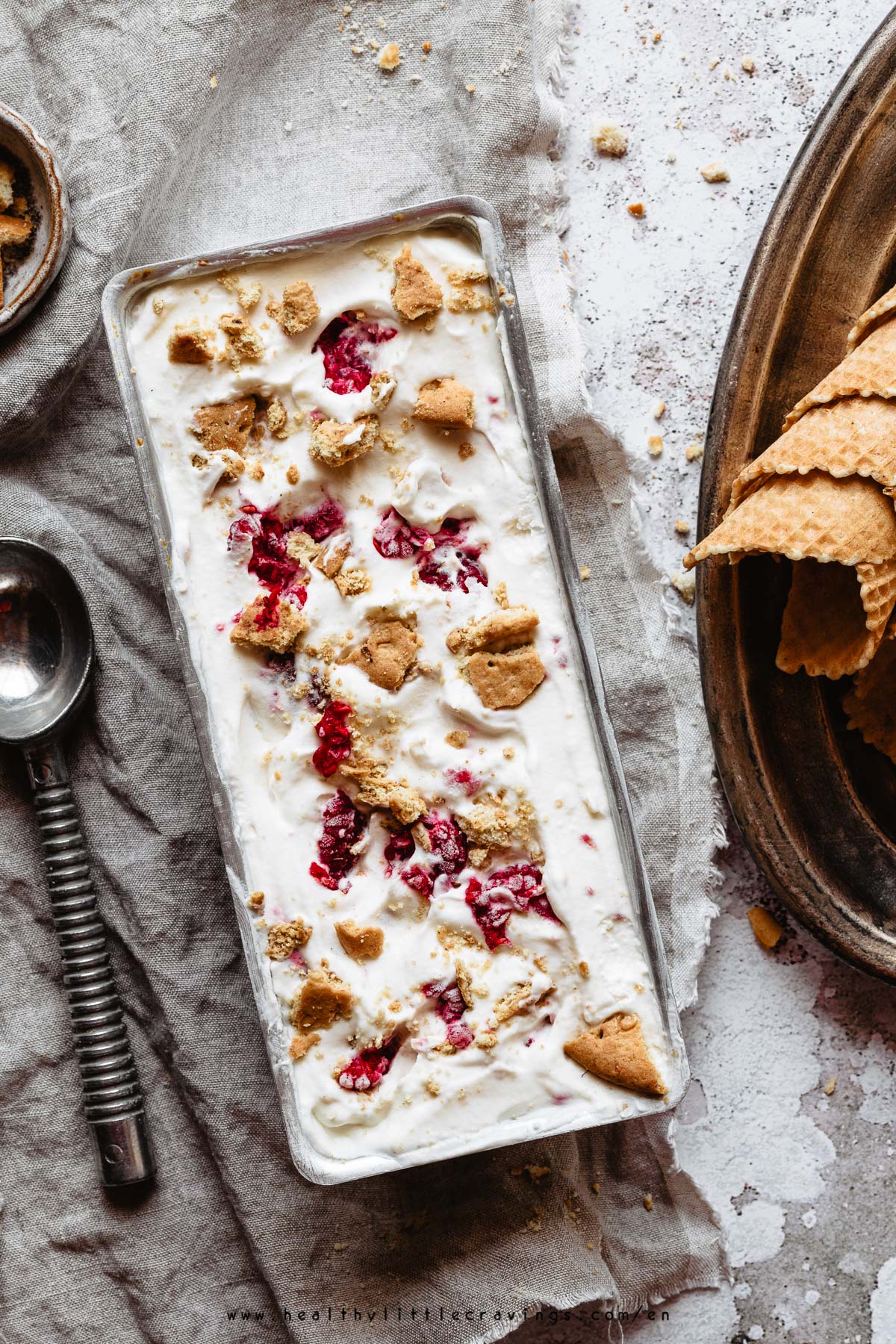 How to make no churn ice cream
When I convinced mom and she started making it, she couldn't believe how easy it was to make ice cream without a machine.
What she does now is she make a batch (about 3 kilos) and freeze it. So when they want it (and my nephews ask for it!), it's ready.
Homemade ice cream without a machine calls for 3 main steps:
Whip the cream
As mentioned above, whip your heavy cream until stiff peaks occur. Do not over-mix otherwise it will separate and you will get butter and buttermilk.
Combine condensed milk & cream
In order to avoid deflating your cream, you need to add a spoonful or two to the sweetened condensed milk just to loosen it. Then mix and fold this mixture into the whipped cream again.
Adding vanilla extract at this point helps inhibit freezing.
Add flavors
Now have fun with your flavoring. You can do this also before, when loosening the condensed milk mixture.
In this cheesecake ice cream: I added robiola cheese, raspberries and roughly crushed cookies (I've used these), both into the mixture and on top.
Let freeze, then serve.
A note on the use of raspberries:
In this case I've used fresh ones, but they froze and became a bit hard (which you may find annoying).
If you want to avoid that, try with a good raspberry preserve that doesn't contain too much sugars.
The raspberries are going to balance the overall sweetness.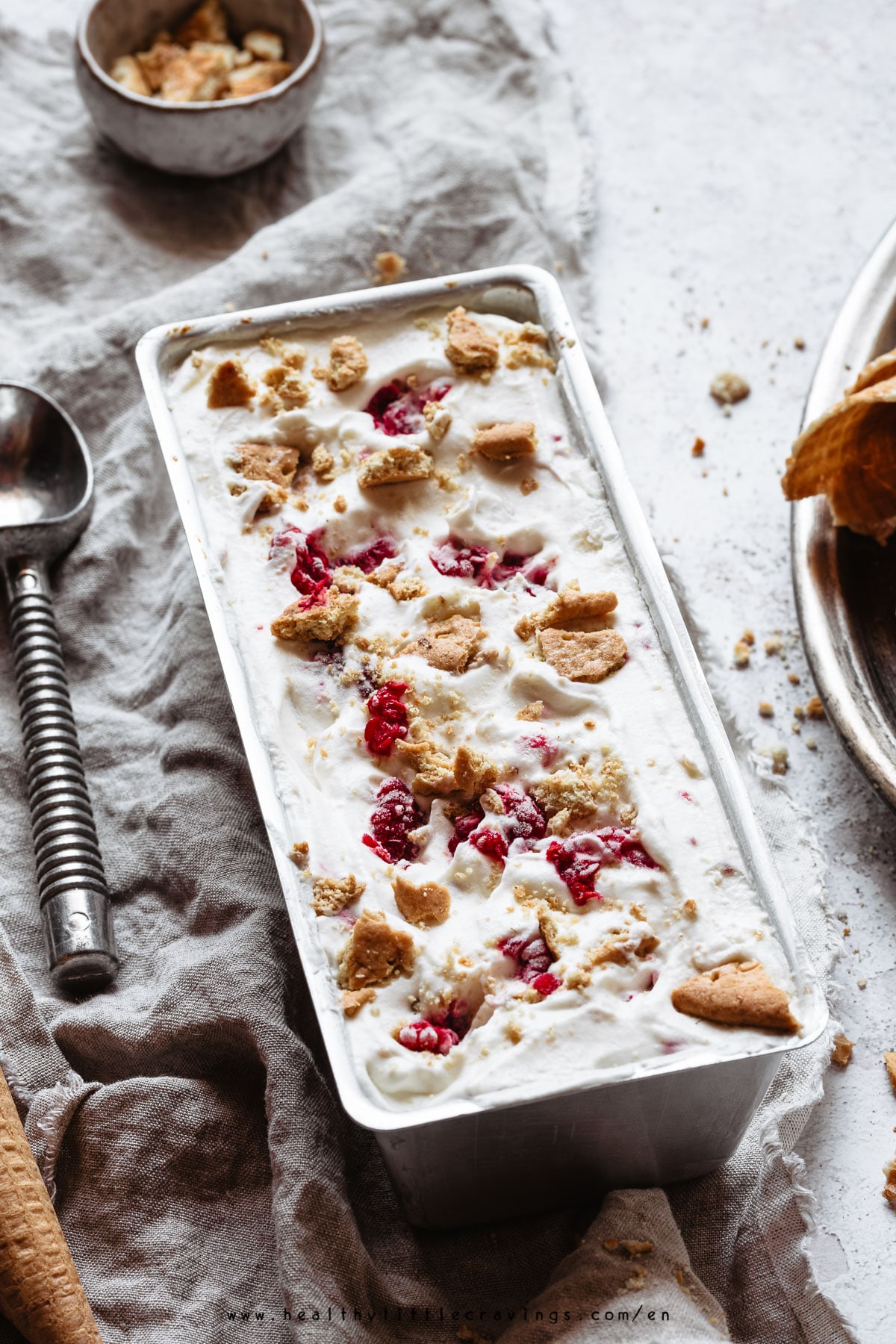 No churn ice cream flavors ideas
I've made this ice cream several times and every time I had fun changing flavor.
So far, I've tried: Lotus Biscoff cookies, cheesecake (duh), vanilla, cocoa powder (this tastes like Nesquik milk!), hazelnut (I added hazelnut butter), mango puree, raspberry jam and chocolate.
I loved them all, but my favorite are: Biscoff cookies, cheesecake and hazelnut!
Other flavors I'm thinking of:
coffee (use instant coffee);
licorice (use licorice powder);
peanut butter or PB and chocolate;
PB and jelly;
almond (just add almond butter);
pistachio (add pistachio butter);
any kind of puréed fruit;
matcha tea;
brown butter and pecans (OMG);
mint;
chocolate and mint;
stracciatella (vanilla ice cream with chunks of chocolate);
caramel;
maple syrup and walnuts;
lemon curd;
... the list of combinations is unlimited! Get crazy with your mix-ins!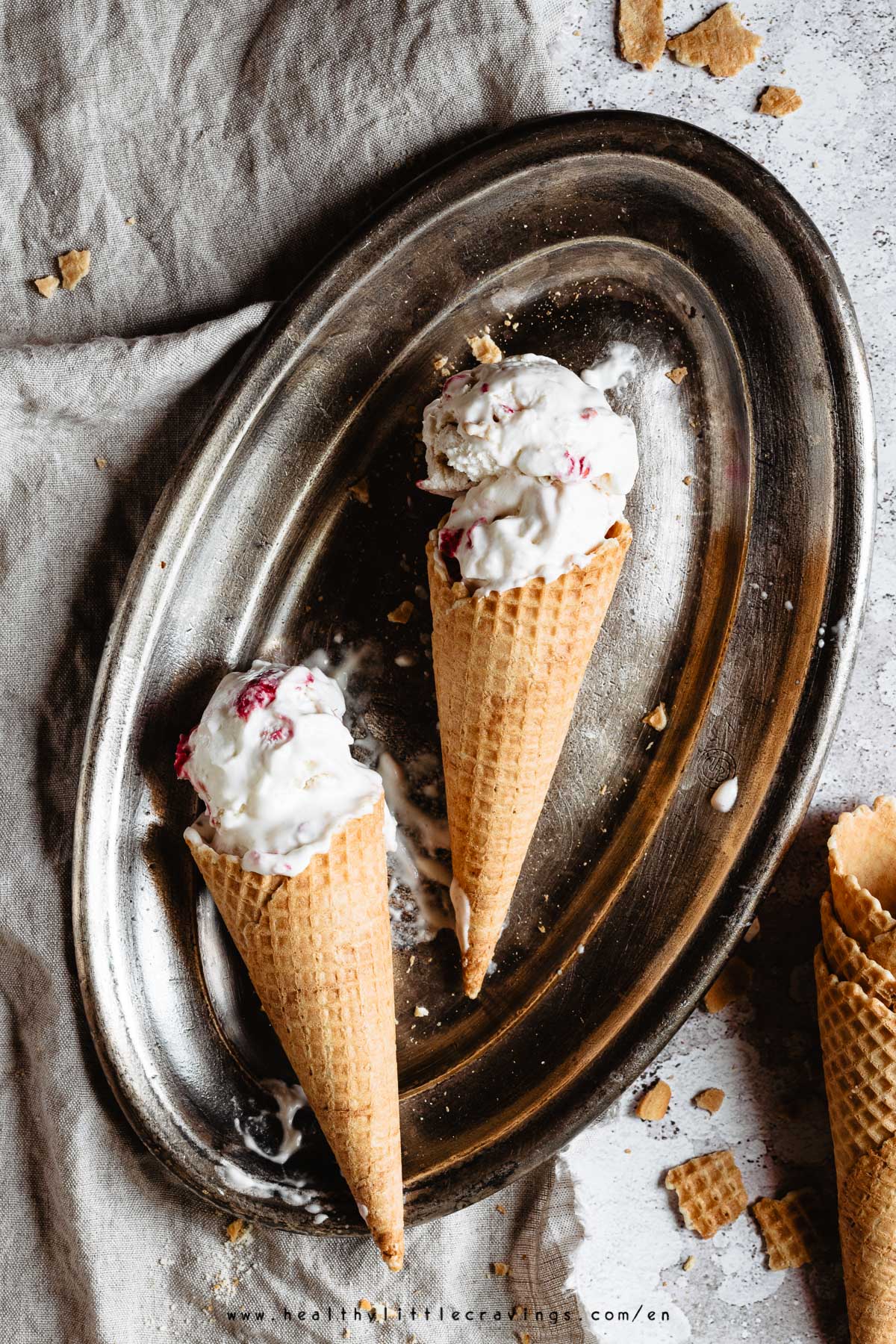 What does condensed milk do to ice cream?
Condensed milk is rich in sugars and all the water from milk, evaporated.
As mentioned above, sugar helps inhibit the formation of crystals, and your ice cream won't be rock hard.
What can I use if I don t have condensed milk?
Condensed milk is a key ingredient here and you cannot omit it. You can try adding sugar, but it won't be the same. Condensed milk has a milky delicious flavor (duh).
---
Do you have other questions?
It's not easy to answer all the questions you may have, so PLEASE leave a comment below and I'm glad to reply! Thank you.
---
If you make this recipe, please be sure to give it a rating and leave a comment! It would make me so happy! 🙂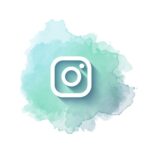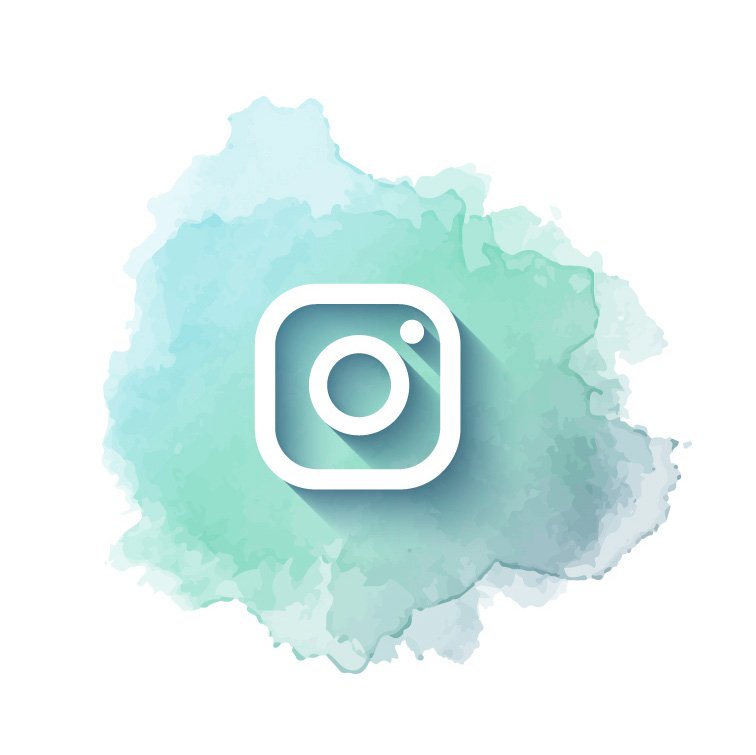 Remember: if you try one of my recipes, tag me on Instagram or DM me the photos!
---
Don't forget to pin and share this easy and delicious recipe!
RASPBERRY CHEESECAKE NO CHURN ICE CREAM
This cheesecake no churn ice cream is made with only a few ingredients and no tools (except a stand/hand mixer). You make it once, you'll make it over and over again !
Print
Pin
Ingredients
2

cups

Heavy cream

-

500 gr

1

can

Condensed milk

-

400 gr

5

Cookies

- (I've used these cookies)

2

cups

Fresh raspberries (or a few tablespoons of raspberry jam)

-

200 gr

½ cup

Robiola cheese

-

100 gr

2

tablespoons

Vanilla extract
Instructions
In a bowl, whip the cold heavy cream using a hand mixer or a stand mixer, until stiff peaks occur (DO NOT overwhip otherwise you will obtain butter + buttermilk).

In another bowl, stir vanilla and robiola cheese into the sweetened condensed milk.

Gently add a couple of tablespoons of whipped cream and stir.

Now slowly incorporate the condensed milk mixture into the whipped cream.

Add raspberries or raspberry jam, and cookies (roughly crush them with your hands), mix.

Pour into a rectangular container (a loaf pan is ok).

It shouldn't be too hard, but it depends on your freezer temperature. If it's too firm, before serving let it sit at room temperature for 10 minutes (it depends on your house's temperature).
---
If you liked this no churn ice cream, I think you will love these: vegan magnum ice cream bars!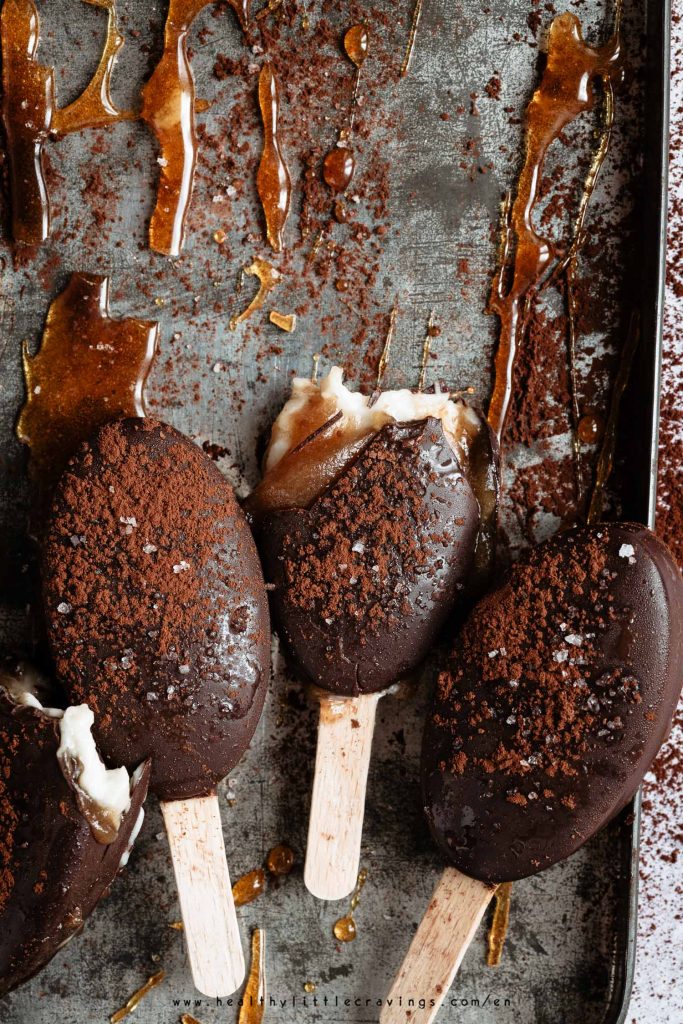 ---
© Healthy Little Cravings – Roberta Dall'Alba.
I own all content and photos' copyright.
Before using my photos and recipes, please email me.
If you would like to republish a recipe, please link back to this post and re-write the instructions in your own words.