It may be written 'gnocchi', but it's pronounced 'comfort food'
This is how I began one of last week's posts on Instagram. And yeah, the photo portrayed a beautiful plate full of gnocchi, vegan gnocchi to be precise.
How can a dish be this simple, yet this yummy and comforting?
Let's learn a bit more about this hearty pillowy "pasta"!
---
Vegan

gnocchi? Isn't the egg necessary?

I've been making gnocchi since I was a little girl, sometimes with my mom and sometimes with my nonna (grandma).
And I've always seen them using the same process: boil the potatoes, peel, mash, add eggs and flour, knead to form a dough, roll into ropes, cut the pieces, cook. That's it.

Oh man, it would be awesome to let my grandma taste some of these vegan gnocchi. I wonder what she'd say knowing they don't contain eggs at all.
She would probably ask me how the heck I've managed to make a nice "potato dough" without something that adds structure and keep the ingredients together.

Seems like making gnocchi without eggs is impossible, right?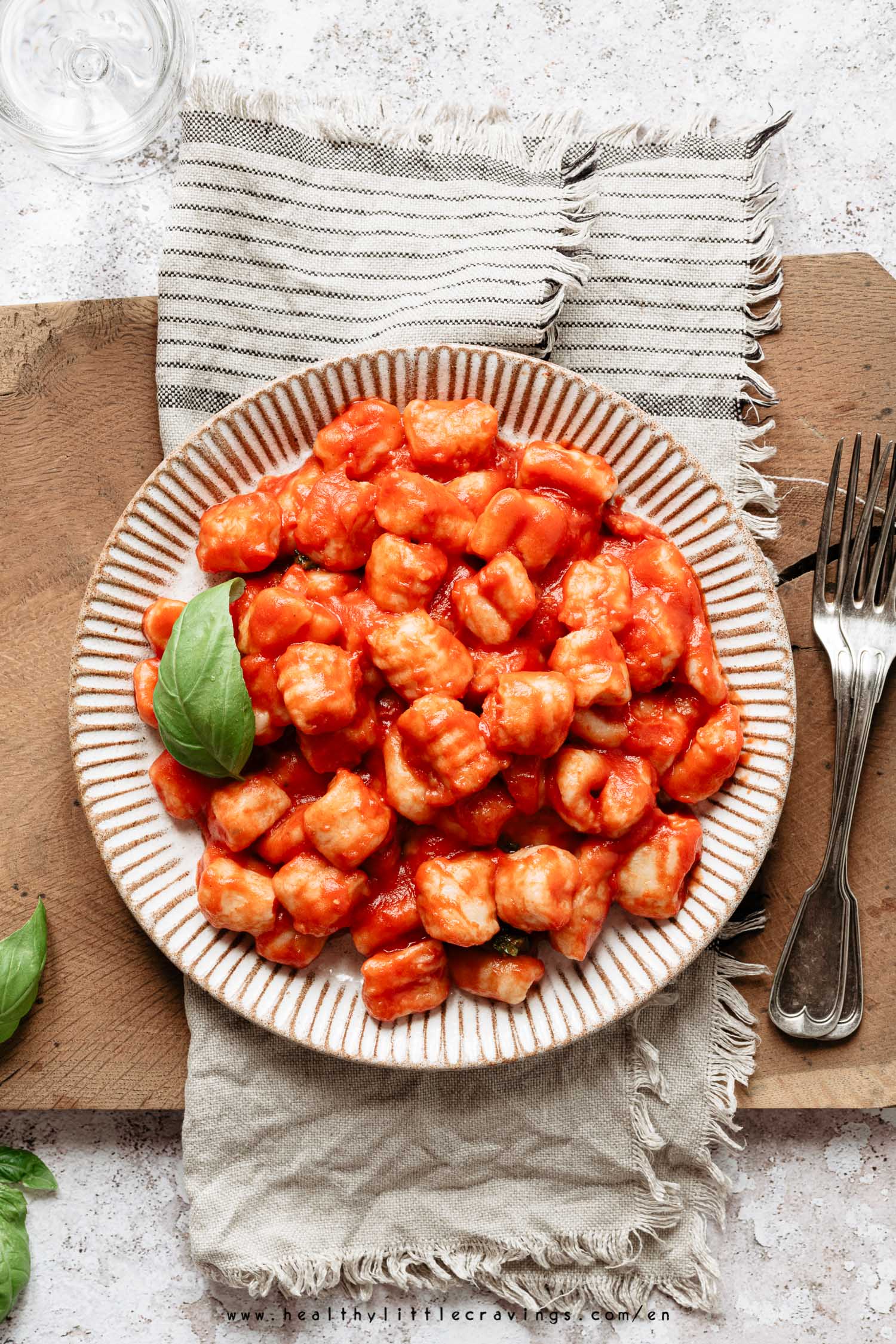 Quite the opposite...
If you work with the right potatoes and you adopt all the gimmicks, you can actually skip the eggs, because you won't need a "glue" to keep everything together.
Therefore, the most important thing to remember is: treat potatoes - the key ingredient - properly.
Let's see together what I mean...
Tips for making the best gnocchi:
In order to make our gnocchi taste DELICIOUS and potatoey - is that a word?! - you need to remember some "rules":
Choose the right potatoes: the older the better, so they're starchier and do not contain too much water.
In the US I think the best are Russet, here in Italy the best to make gnocchi are the red skin ones.
Either way, the key is the starchiness.
Do not peal them before cooking, otherwise they'll absorb water and lose some of their flavor.
Choose potatoes similar in size, so they cook evenly.
Even better: steam them instead of boiling them, so they won't absorb the cooking water.
If possible, peel and mash them immediately. Then let them cool down a few minutes.
DO NOT use any food processor to mash them: I don't have a potato ricer and I use a fork. A bit more time-consuming, but not really. I actually find it harder to use a ricer lol
If you use a food processor, you'll obtain a sticky, gluey mixture. A big no-no.
The flour: add it gradually, so you can adjust it.
Treat it like a pie crust: knead the dough quickly so it doesn't become damp, and as little as possible so it doesn't develop gluten (that would make gnocchi tough).
"Decorate" with ridges: it's not just a decoration actually, they help "holding" the sauce!
While the first batch is boiling, keep the others onto a floured surface so they don't stick. Remove the excess flour before throwing them into the water.
Finally, remember: too much water means you have to add more flour. More flour means the potato flavor won't be prevalent.
What's worse than gnocchi that don't taste like potatoes?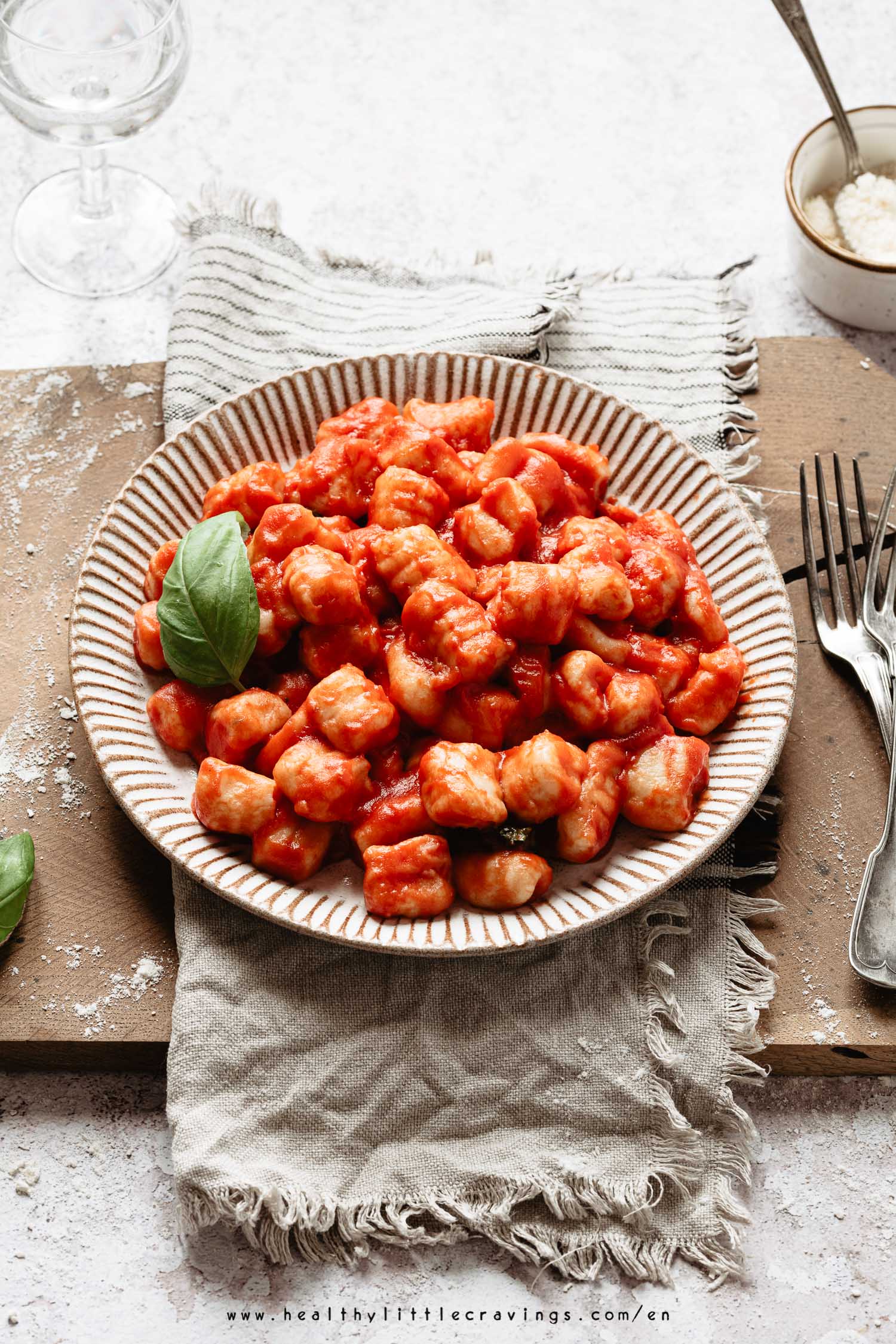 Everything you need to know about vegan gnocchi
In case at this point you have some other questions/doubts, read these answers (or write me!):
What does

good

gnocchi taste like? What should their consistency be?
They should taste like...POTATOES!
Seems stupid, right? Well, some people out there still get this easy recipe wrong.
Gnocchi should be pillowy and tender, not too tough, dense or chewy.
It seems an easy recipe (and it is), but make sure to follow the "rules".
What is Italian gnocchi made of?
Easy: potatoes and flour. Some people (my mom and nonna, for example) also use eggs and salt.
In my opinion, the less ingredients the better.
What type of potatoes are best for making gnocchi?
The old ones, with a starchy pulp.
In the US, you should have Russet or Yukon Gold that work fine.
What type of flour is used for making gnocchi?
In Italy we use 00 flour (doppio zero), which is finely milled. "It leads to a smoother, more supple, malleable dough..." like this post says.
On other blogs you'll find all kinds of flour, also gluten free. I say...test them!
Do you need a ricer to make gnocchi?
As I mentioned in the previous paragraph, I don't use a ricer (simply because I don't have one), but if you have it then use it. Or use a fork, whatever you prefer.
NEVER use a food processor, otherwise you'll get a gluey dough.
Can you freeze gnocchi? Can you refrigerate them?
Yes and yes.
Freeze them before cooking. When you want to eat them, cook them as if they were freshly made.
Regarding refrigeration: my mom sometimes makes a few extra plates, she cooks them, let them cool down and then refrigerate them. The day after (max 2 days later) she stir fries them with a tiny bit of oil! Delicious!
So, to sum up, find some high quality potatoes and start making these vegan gnocchi every week!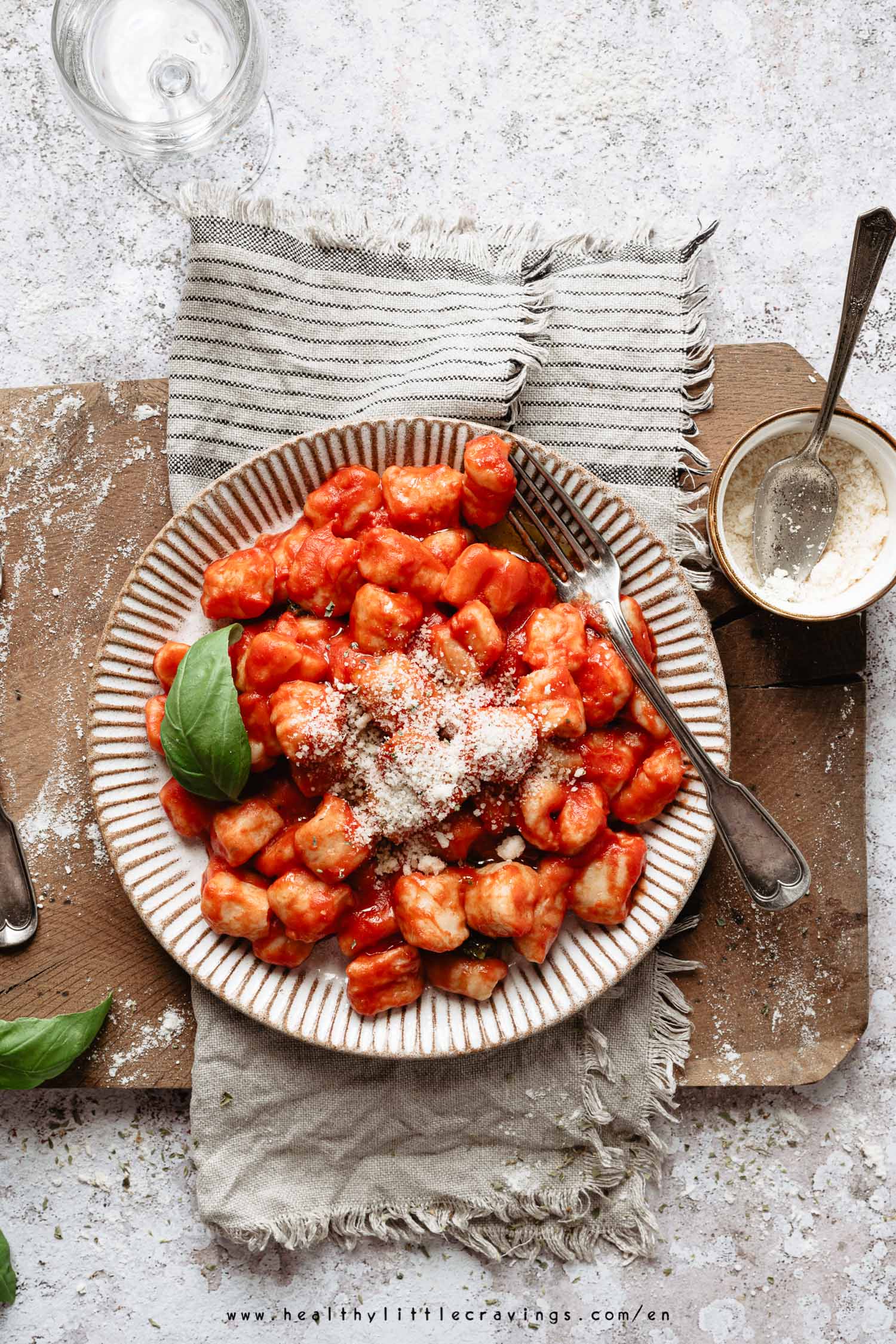 ---
If you like the recipe, please give it a 5 star rating: I'd be so happy!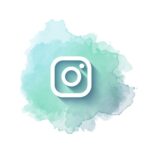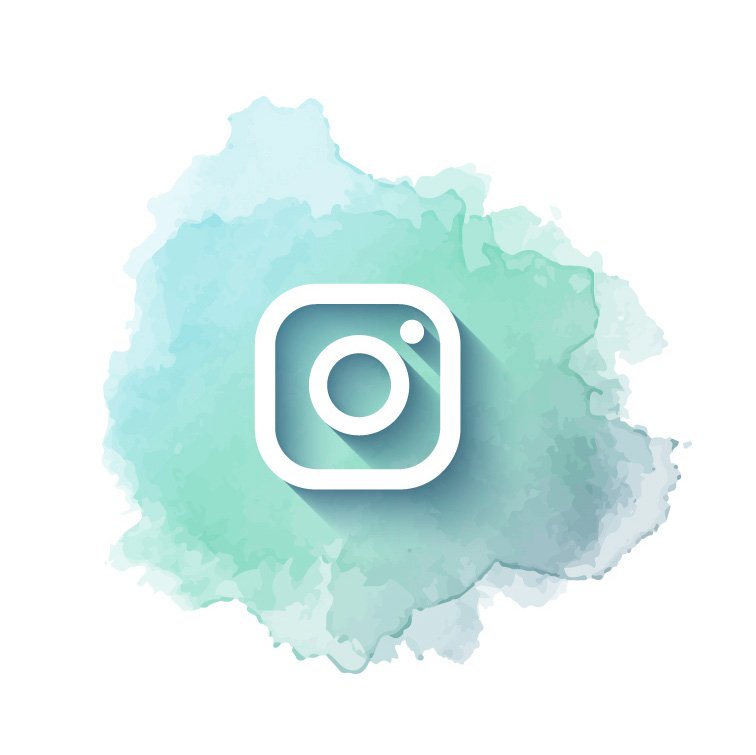 Remember: if you try one of my recipes, tag me on Instagram or DM me the photos!
---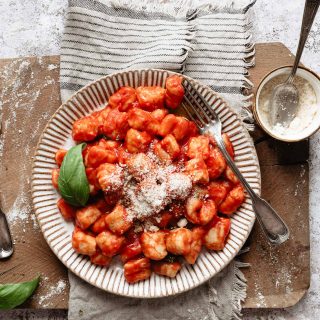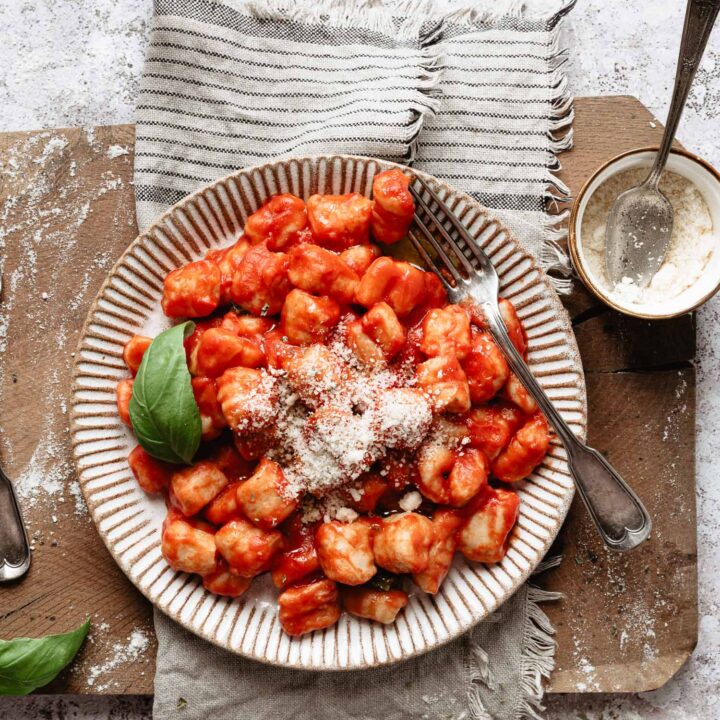 2 Ingredient Easy Vegan Gnocchi
Pillowy pasta made with juts 2 ingredients: potatoes and flour. Amazing!
Print
Pin
Equipment
Pot

Potato ricer (optional)

Fork

Steamer (optional)
Ingredients
500

gr

Organic potatoes (the older the better)

Approximately 115 gr

Organic all purpose flour

-

(depends on the humidity of your potatoes)
Instructions
First, clean your potatoes very well.

Now you have 2 options: boiling them or steaming them. I prefer the second one.

Bring a large pot of water to a boil, then place the accessory for steam cooking (I've got this one) on top of the pot and steam until tender.

Peel and chop potatoes, and mash them using a potato ricer or a fork.

I don't have a potato ricer, so I always use a fork and mash them thoroughly.

DON'T use a food processor or blender.

Put them onto a floured countertop and gradually add flour. Knead with your hands until a dough forms.

Keep adding flour until the dough is soft, not too much sticky. Always make sure the flour is completely absorbed before adding more.

Bring a large pot of water to a boil.

In the meantime, shape your gnocchi: divide the 'potato dough' into two pieces, roll each one to strands (about 2 cm in diameter).

Optional: if you want ridges, roll them over a fork.

Add salt to the boiling water and cook the gnocchi (a batch at a time, not all together): when they float to top, they're ready!

Choose your favorite sauce and enjoy!
---
© Healthy Little Cravings - Roberta Dall'Alba.
I own all content and photos' copyright.
Before using my photos and recipes, please email me.
If you would like to republish a recipe, please link back to this post and re-write the instructions in your own words.