In this post you'll find the recipe for these cute and delicious sugar free blueberry hand pies. U ready?
---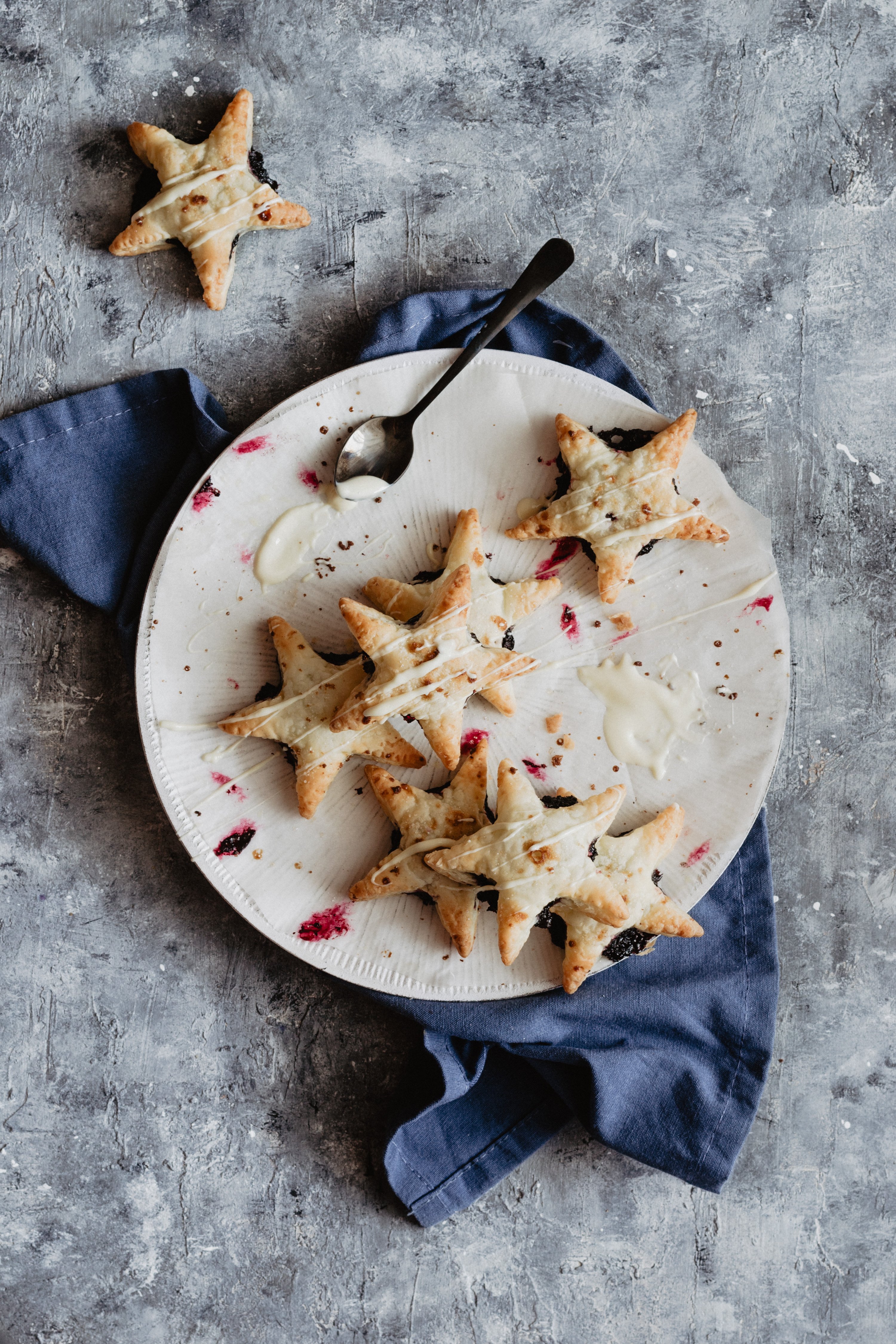 Soooo, you know I'm Italian. In fact you'll probably thinking 'Why is she sharing a 4th of July recipe if she is not American?'. I know, I know... what should I say in my defence?
Well:
I have a pretty high % of U.S audience;
I love USA and I would really love to visit it;
I love using these occasions as a chance to create;
this is not just for 4th of July, it's PERFECT all year round;
these hand pies are foolproof;
I have a sweet tooth (yeah, mostly this point).
To me, United States of America 🇺🇸  are...
U.S are the dreamland. I've always loved watching movies and TV series and my favorite were those set in the U.S. From New York to the hot California, from Florida (CSW Miami, loved it) to the freezing Northwestern states.
My favorite movie when I was little was 'Home Alone' - I think I've watched it 20 times, every year of my life except when I was a toddler - and for one reason only: because to me, New York during Christmas time is seems like Pleasure Island.
I mean, those places were so distant and so different from Italy that I even doubted they exist. I still see them as a "virtual" world. Instead you are real, my friend, so I hope I'll visit you soon!
These mini pies are just an homage to you!
SUGAR FREE (almost) blueberry hand pies, is it possible?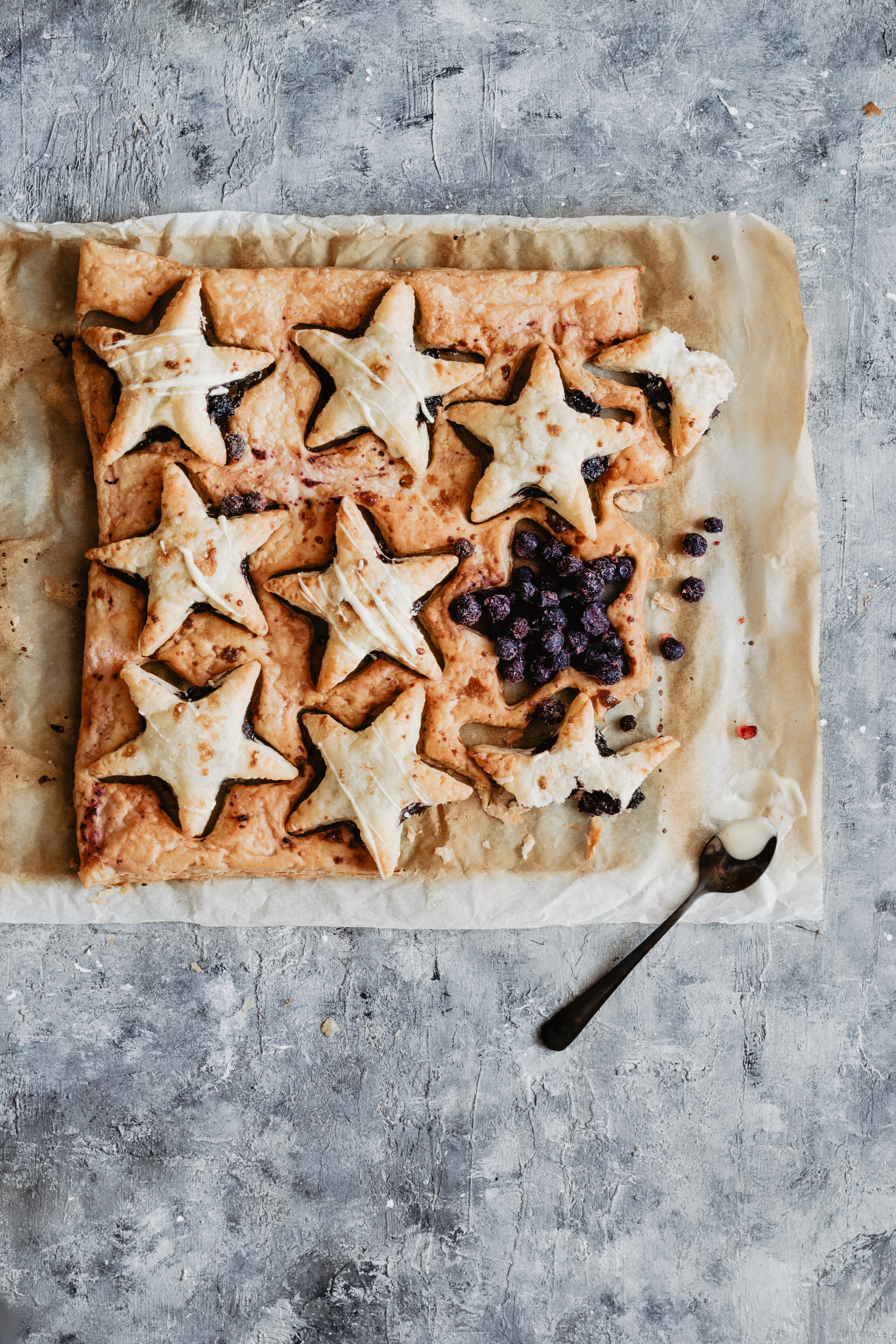 Oh, you bet! Actually, the only sugar here is the fructose from the blueberries (5 grams every 100 of product - source: INRAN) and the white chocolate/sprinkle of sugar (that are optional, but highly suggested because you only need a cube of chocolate, so the quantity of sugar won't be high anyway).
I've used a store-bought puff pastry that only has 1.5 gr of sugar every 100 gr of dough (even less than the blueberries!). The one I bought was made with oil, so it becomes perfect for our vegan friends too.
In conclusion, they are the ultimate treat for 4th of July (or 23th of December, 13th of October...WHENEVER you want to make them) if you're looking for something quick, easy, healthy and delicious at the same time! My nephew LOVED them!
P.S. these hand pies were inspired by these cute stars that Broma Bakery made last month.
About the blueberry cardamom "jam"
It's not a real jam, it's only thickened with agar agar powder.
You can use this recipe when you run out of time or you don't have jam at home.
5 minutes to make, no added sugar (it won't last for months, indeed) and it's spreadable like a real fruit preserve. Just a-ma-zing. Plus, it has a delicate balsamic aroma that makes it so unique!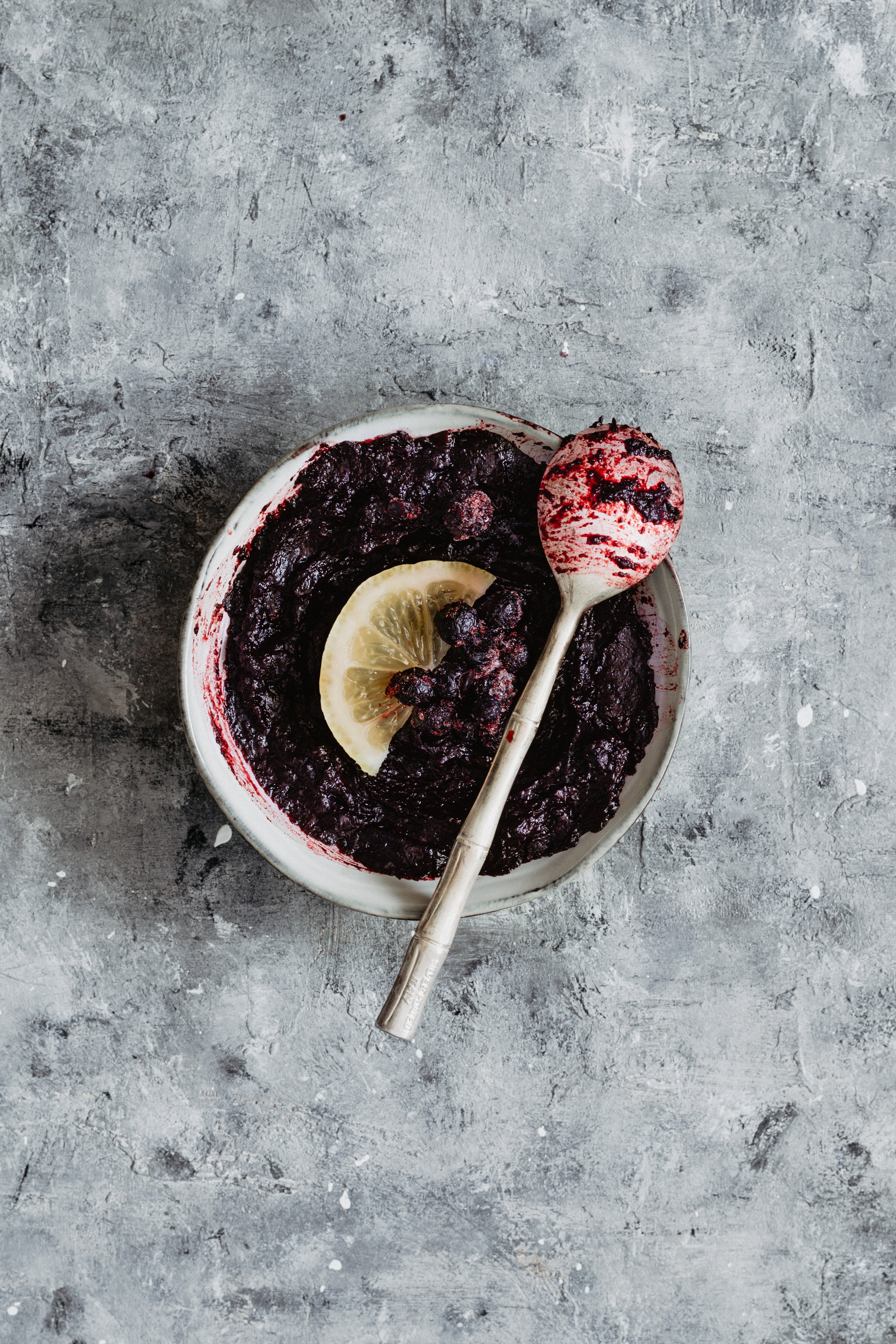 With these quantities you'll end up with a jar of jam and you obviously won't use it all for the pies. My advice? Put it into your oatmeal and you'll see what a wonderful color it has! Splendid!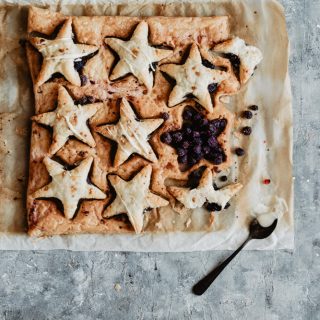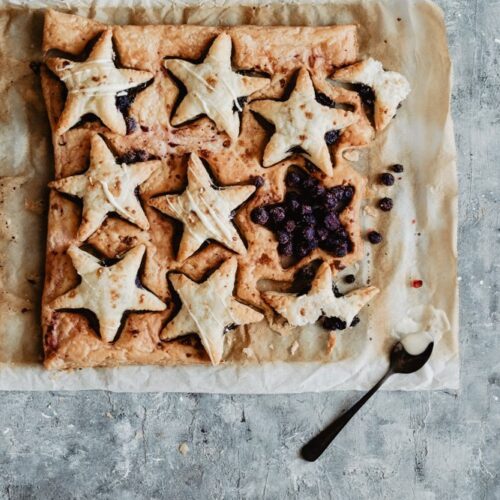 SUGAR FREE BLUEBERRY HAND PIES
Super quick and easy blueberry hand pies with a touch of cardamom
Print
Pin
Ingredients
about

250 gr

Thin dough (puff pastry) - with olive oil

-

(I bought it)
Blueberry cardamom "jam"
180

gr

Frozen blueberries

zest from

Half a lemon

one level

teaspoon

Agar agar

-

(2 gr)

half

a teaspoon

Ground Cardamom
Toppings (OPTIONAL - don't use them if you want them sugar free)
a

sprinkle

sugar

White chocolate
Instructions
Pre heat the oven at 180 C.

(fan-assisted. If you don't use the fan, you have to make them cook more)
For the blueberry cardamom jam:
In a pan, medium heat, put the frozen blueberries, lemon zest and sprinkle with ground cardamom.

In a cup, combine agar agar powder and a drop of water. Then add some of the blueberries's juice and stir. Add this mixture to the pan.

Keep stirring with a spatula and boil for a few minutes.

Turn off the heat and let it cool. It will thicken after a few minutes.
To make the hand pies:
Roll out the dough and cut it into stars with a cutter.

Place them into a baking tray lined with paper.

Place about a teaspoon of blueberry jam onto half of the stars, then wet the edges with some water and place another star on top. Slightly press the edges.

Optional: wet the surface and sprinkle some brown sugar on top.

NOTE: Don't waste the remaining dough. Top it with your favorite topping and bake it.

Bake for about 15/20 minutes or until golden brown.

Top with white chocolate for a yummier version.