It's 10 a.m. in the morning and I just (well, ok, an hour ago) came back home from my daily walk.
This "daily walk routine" is something I've been implementing from the very beginning of this year, when I used to go out at ⅚ p.m.
Now? It's seriously too hot outside and it's not even the beginning of Summer yet, so I have to change my routine and go for a walk in the morning.
But you know what? All I'm thinking right now is my lunch: this Mediterranean pasta salad with so many fresh and good ingredients! CAN'T WAIT.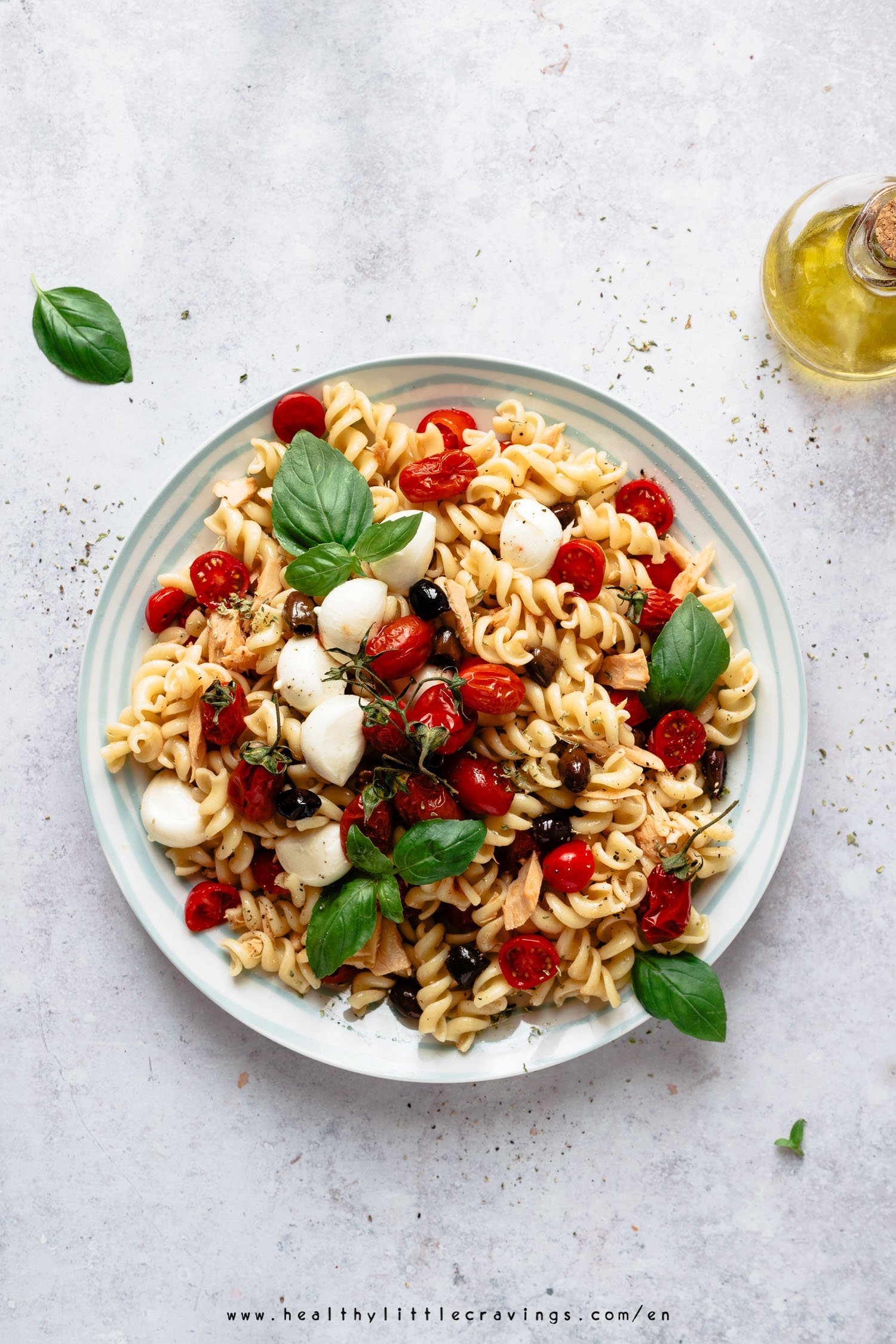 Favorite Summer lunch? This mediterranean pasta salad!
I wasn't sure about posting this recipe. I've always considered rice and pasta salads - or "insalata di pasta" as we call it - something extremely "random" that you make with whatever you have at home in that moment.
I remember that my mom, when I was a little kid, used to make pasta salads with all sorts of ingredients: corn, Vienna sausage, tuna, pickled onions, peas and so many other things...
But then a few years ago (I think approximately ten years), I found this recipe on the Web and we started making this instead of the "old" one.
In other words, I can't say this is 100% my recipe but, as time went by, I started "customizing" it.
Right now this Mediterranean pasta salad is our (the whole family's) favorite recipe EVER to make during these super hot Summer days. I bet it will become yours too because it's incredibly easy!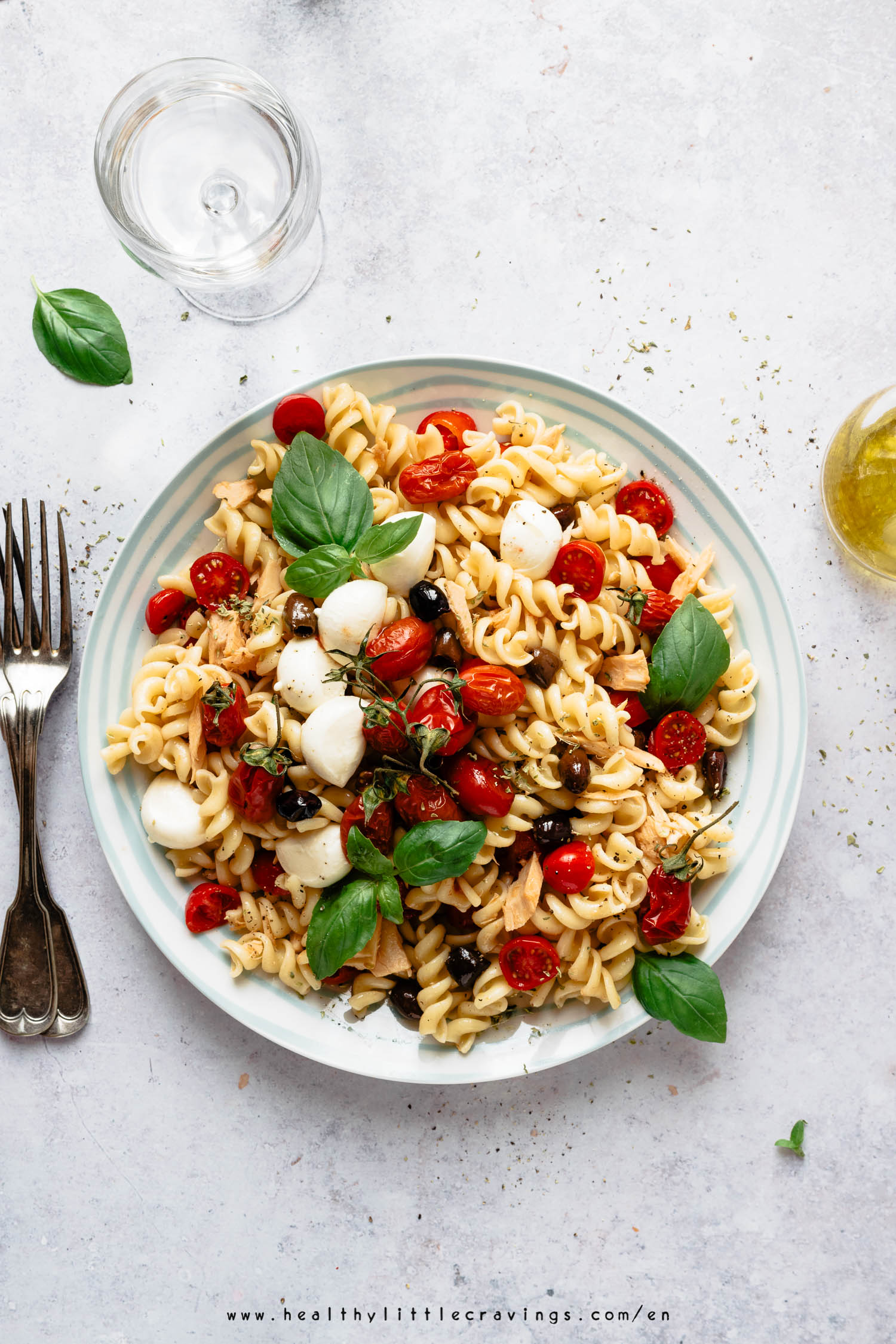 My 5 tips for the perfect insalata di pasta:
Come on, everyone can make pasta. It's probably the first thing we learn to cook when we're young.
But what about pasta salads? If you're one of those people who still cannot make THE perfect pasta salad, here are some tips:
Cook the pasta al dente:
The worst thing you can do? Overcook your pasta. Seriously, don't do it otherwise it will be annoyingly gooey after chilling.
Stop the cooking process:
Immediately after draining the pasta, rinse it under cold running water to stop the cooking process (otherwise it will overcook).
Then add a touch of oil and, while you prepare your ingredients, let it cool down in the fridge.
Use fresh ingredients:
This pasta's ingredients are the real essence. If you use poor quality ingredients you'll get a crappy pasta.
Do yourself a favor: buy the juiciest tomatoes and mozzarella, some tuna fillets, the most flavorful olives and the most beautiful basil you can find! (I'm salivating at the thought 🤤)
Let it chill overnight:
In the recipe I actually write that you can let it chill in the fridge for a couple of yours. However if you can let it rest overnight, so much the better.
Don't skip the fats:
Fats are important since they keep the pasta from sticking together. Don't omit them.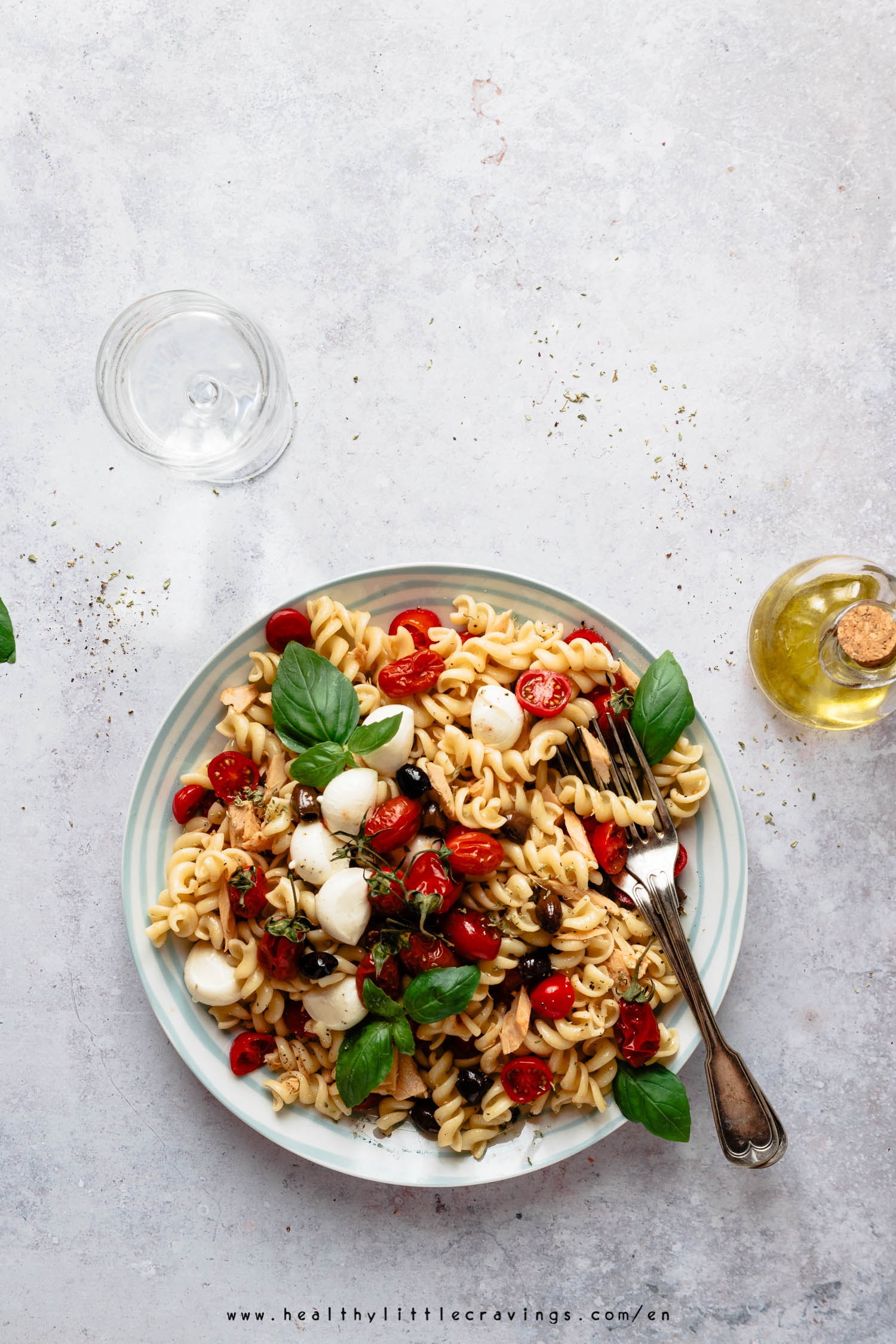 Pasta salad FAQs
Can you make pasta salad a day ahead?
Of course! I always make my pasta salad a day ahead and leave it in the fridge overnight to chill.
If we want to have it for lunch, for example, I prepare it the night before.
How do you keep pasta salad from drying out?
Interesting question. In this case, this Mediterranean pasta salad won't dry because you have enough fat from olives and tuna, and some moist from the mozzarella.
If it seems dry: add some high quality extra virgin olive oil.
How long can you keep pasta salad in the fridge?
I usually make about double the amount so it lasts a couple of days. If properly stored, your pasta salad will last for about 3 days in the refrigerator.
Pay attention if you use mozzarella: after a few days it could no longer be good to eat.
Can you heat up pasta salad?
You could heat it - in case, add mozzarella after heating - but pasta salad is good because it's cold! So, in my opinion, if you want to have the PERFECT pasta salad, don't heat it up.
If you have some other questions, feel free to leave a comment. I'm happy to answer!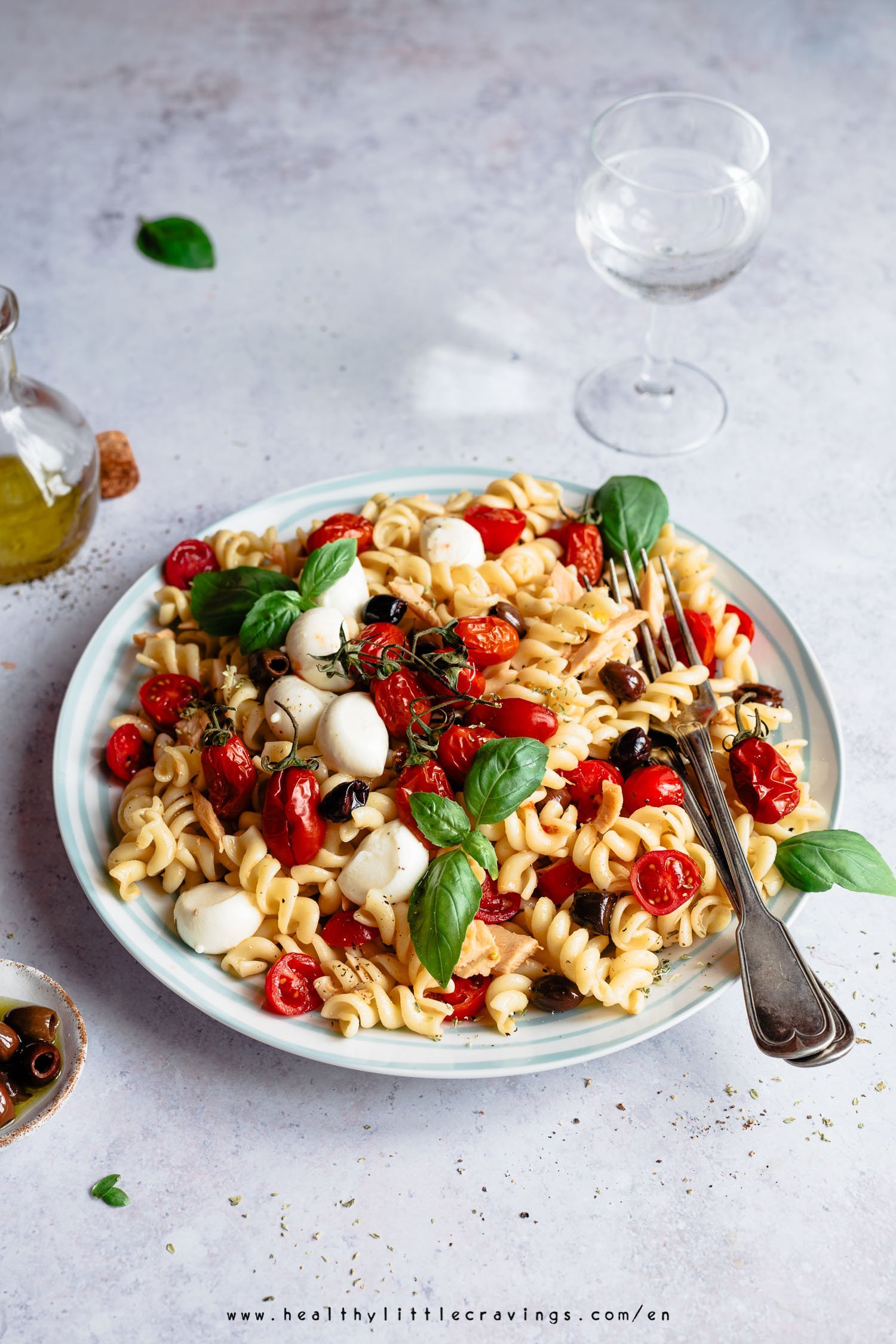 ---
If you make this recipe, please be sure to give it a rating and leave a comment! It would make me so happy! 🙂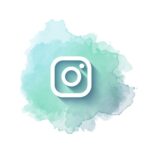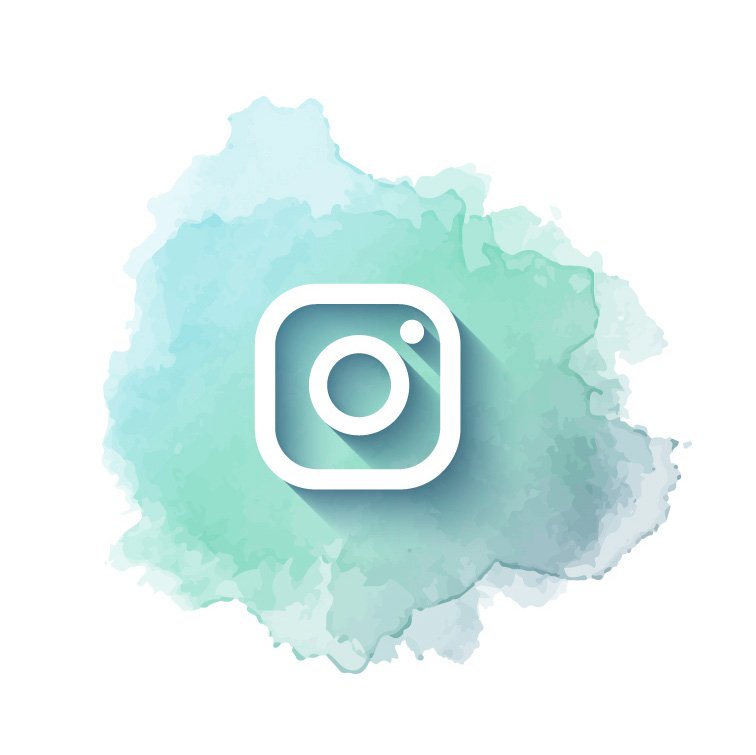 Remember: if you try one of my recipes, tag me on Instagram or DM me the photos!
---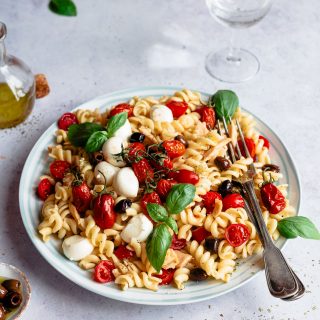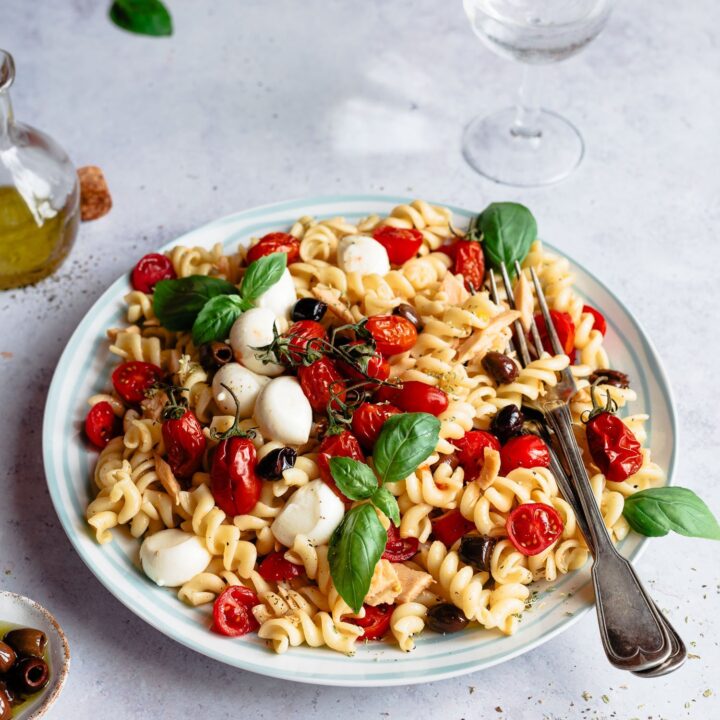 MEDITERREANEAN PASTA SALAD
A fresh and delicious pasta salad made with tuna, tomatoes, olives, basil and mozzarella! SO FRESH and easy!
Print
Pin
Ingredients
200 gr

Your favorite pasta

200 gr

Cherry tomatoes

-

(you can also roast some of them)

a few leaves

Organic Basil

130 gr

Tuna fillets in olive oil

-

(130 gr drained)

100 gr

approximately

Mozzarelline (cherry mozzarellas) or mozzarella

40/50 gr

approximately

Your favorite olives

- (I love Taggiasche olives aka Cailletier)
Instructions
Cook the pasta, in salted water, according to package directions. Make sure to cook it al dente.

Drain it and immediately rinse it under cold water to stop the cooking process. 

Put it into a bowl and let it chill in the fridge.
In the meantime, prepare the ingredients:
Wash the tomatoes, chop them in quarters and put them into a bowl.

Wash the basil leaves and add them to the tomatoes.

Drain the tuna fillets and the cherry mozzarellas and put them into the bowl.

Pit the olives and add them to the other ingredients .

In a large bowl, combine the prepared pasta and these ingredients. Toss to combine.

Let chill in the fridge for at least 2 hours or overnight.

The day after, if the pasta salad seems dry, add some extra virgin olive oil.
---
© Healthy Little Cravings - Roberta Dall'Alba.
I own all content and photos' copyright.
Before using my photos and recipes, please email me.
If you would like to republish a recipe, please link back to this post and re-write the instructions in your own words.