You may know how much obsessed I am with oatmeal. Classic oatmeal, vegan oatmeal, overnight oatmeal...every single kind of oatmeal!
BUT....but...pancakes, oh pancakes!
They're the perfect breakfast either if you wanna treat yourself on the weekend or just eat something different during the week.
So I reeeeally hope you'll love this vegan buckwheat pancakes recipe, that ended up being also gluten free (it's inspired by the one and only Jamie Oliver!)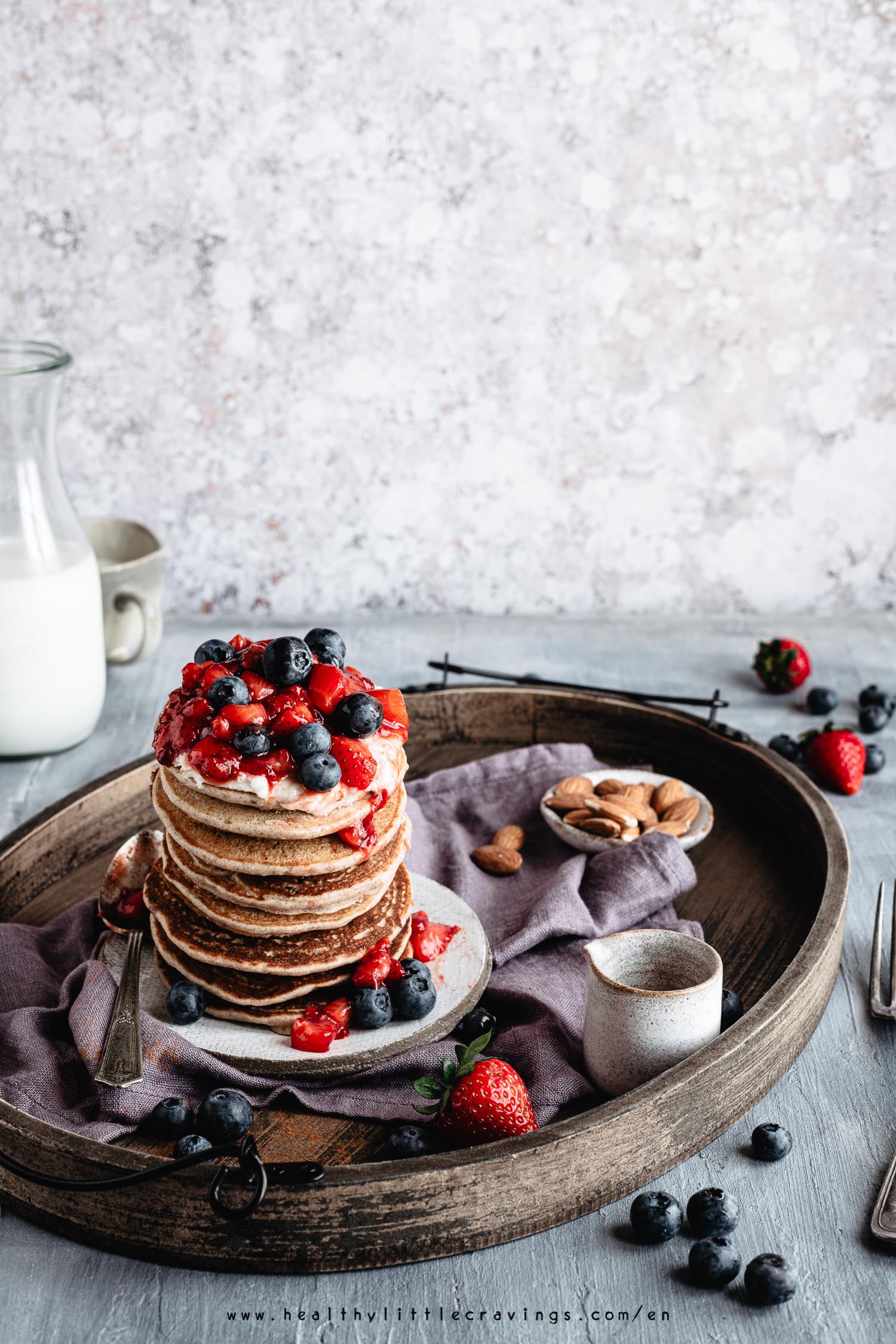 Gluten free vegan buckwheat pancakes... for the win!
First of all, I have to confess: I'm always a bit "scared" when I find vegan AND gluten free sweet recipes out there and the author claims that they're super-duper delicious.
Do not misinterpret: I love sweet vegan recipes, but they're not always easy to develop.
In baking, for example, some ingredients are irreplaceable because of their unique characteristics.
Think about eggs: they add structure, moistness, they give a creamy texture, plus the egg whites give strength.
If you try to substitute them, you will end up with an altered recipe (duh)
That being said, OF COURSE you can still make amazing vegan and gluten free recipes...but you have to know which ingredients is better to use.
So I was skeptical when I found these vegan buckwheat pancakes' recipe by Jamie Oliver, a couple of years ago.
But then I decided to try them, and... OMG, seriously: vegan buckwheat pancakes for the win! The combination of ingredients is just perfect.
These are also perfect for your kids: they're delicious but super-duper healthy and nutritious. In other words, this is the most "intelligent" breakkie they can have!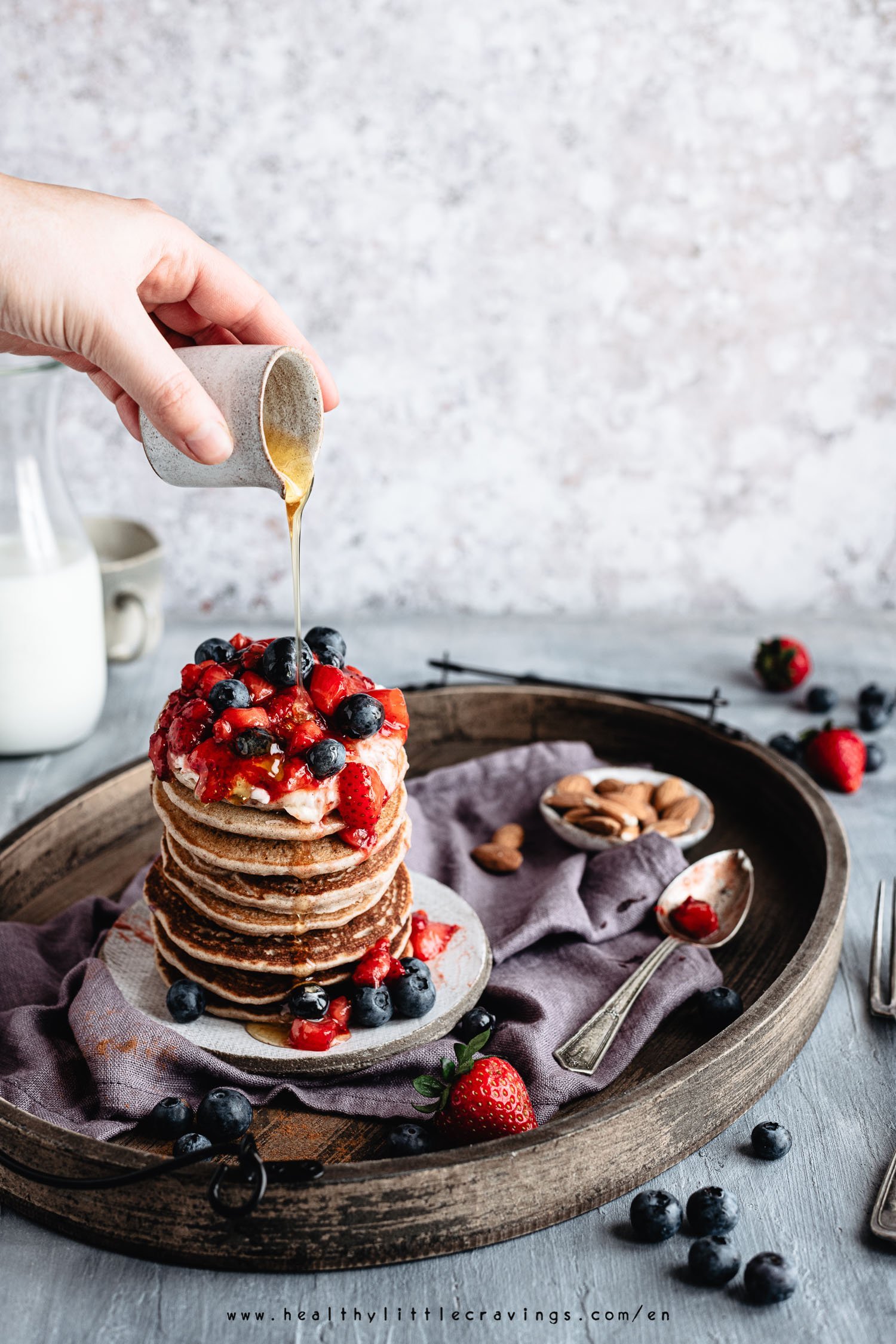 Your questions answered - buckwheat flour FAQs
I don't know if it's just me but when I find a recipe that uses a different flour - with "different" I mean that is not wheat - I start "investigating" because I want to know everything about it, especially if I can use it in baking.
Buckwheat flour is such an amazing source of fibers and minerals like magnesium and copper.
Buckwheat, though, is an ancient grain and it's not always easy to incorporate it into baking goods/sweet stuff and you may have some doubts.
Therefore, here are some questions answered...
What does buckwheat flour taste like?
Buckwheat flour has a hearty nutty nearly bitter flavor. It's rich and tastes like "toasted".
If you don't necessarily want a gluten free breakfast, try to add some buckwheat flour to your wheat flour and increase the amount every time so you gradually get used to the flavor.
Are buckwheat pancakes healthier than regular?
No and yes.
I mean: if you compare the nutritional value of these vegan buckwheat pancakes to regular all purpose flour's, these are better because they're richer in nutrients.
But if you eat dozens of them everyday, of course they're not healthy anymore. That goes with everything else, in general.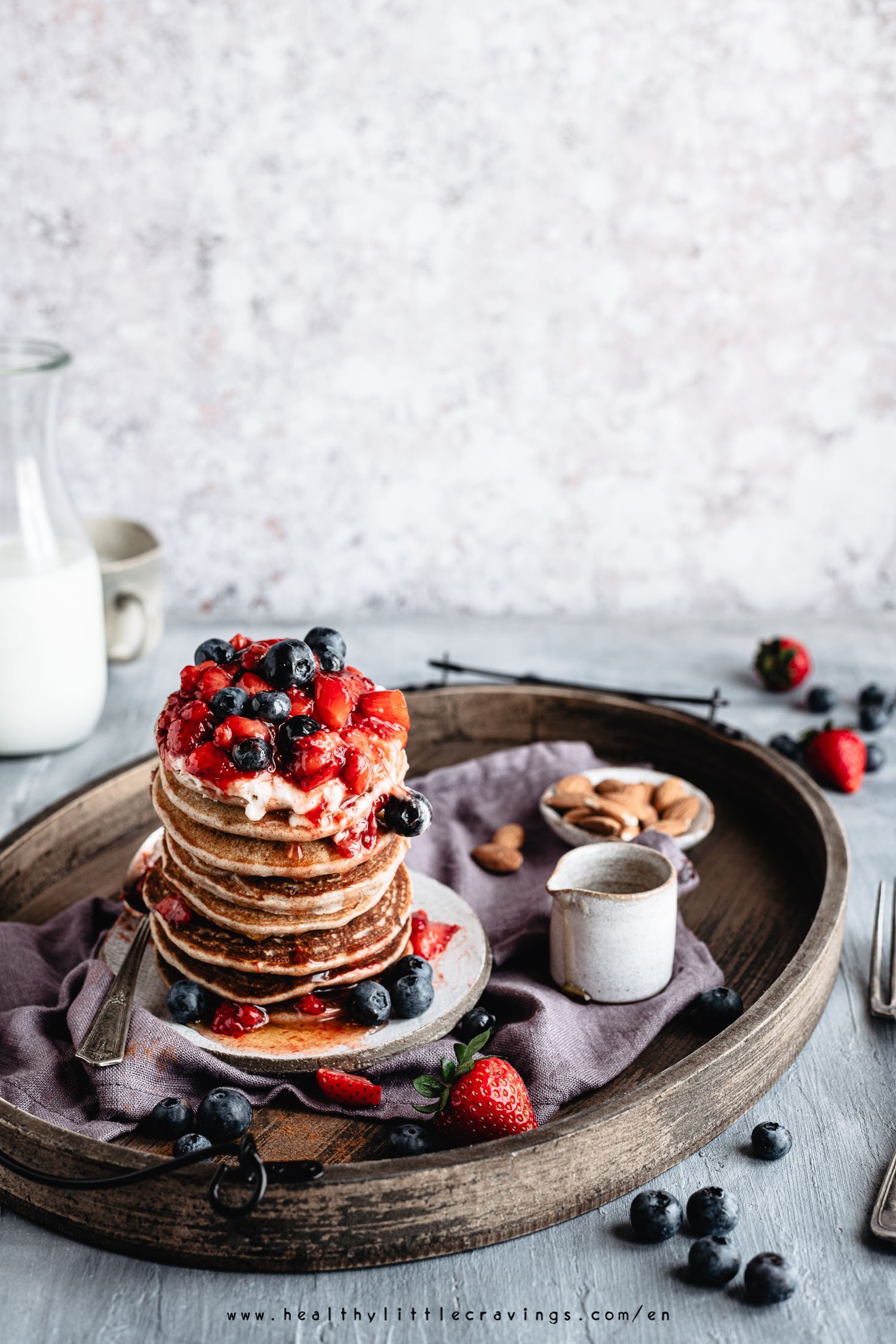 Want to simplify this simple recipe?
Take a look at the recipe below: to make Jamie Oliver buckwheat pancakes you only have to take 3 steps.
First you have to blend almonds, buckwheat flour and add baking powder and salt;
Then you blend banana, milk and vanilla;
You combine the ingredients and cook.
If you want to simplify even more the recipe, you can put all the ingredients into the food processor and blend until you get a creamy mixture! Easy, uh?
To sum up: these pancakes are not only nutritious and healthy, but also quick and easy. What more could you ask for?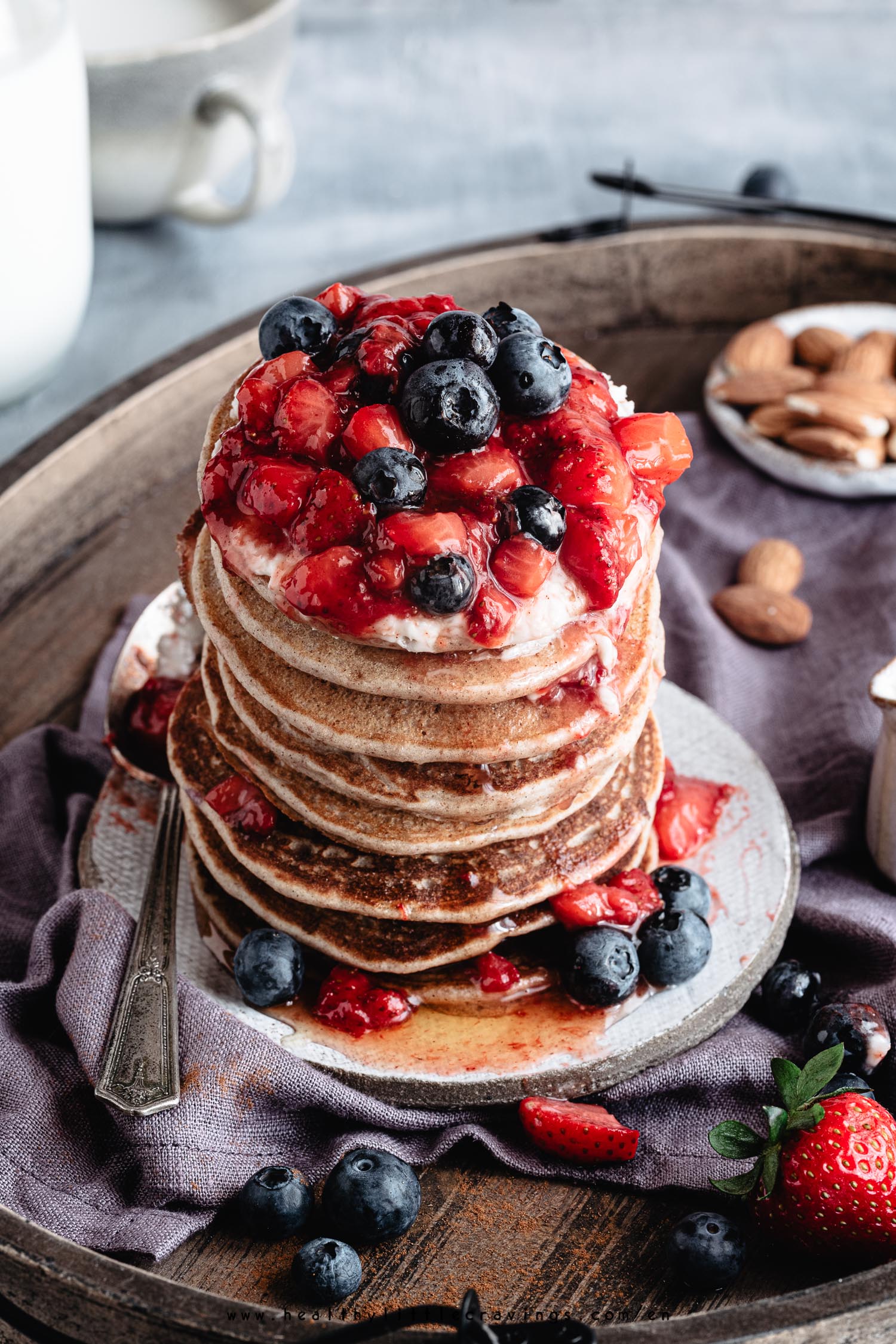 ---
If you make this recipe, please be sure to give it a rating and leave a comment! It would make me so happy! 🙂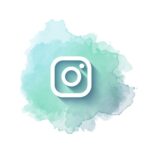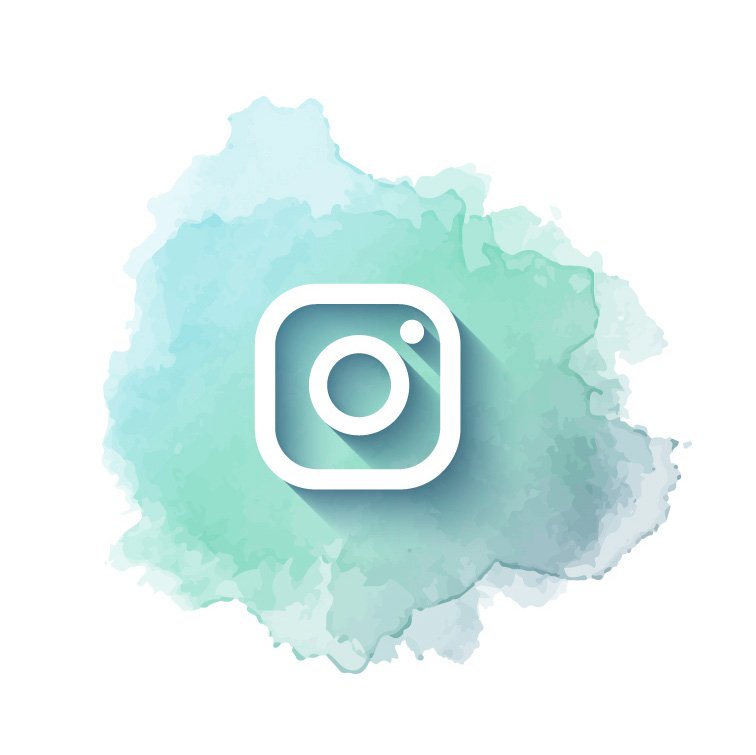 Remember: if you try one of my recipes, tag me on Instagram or DM me the photos!
---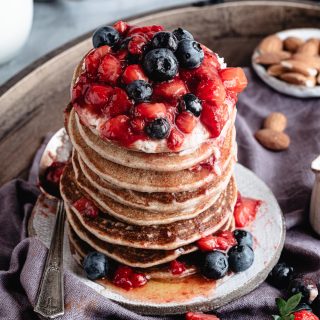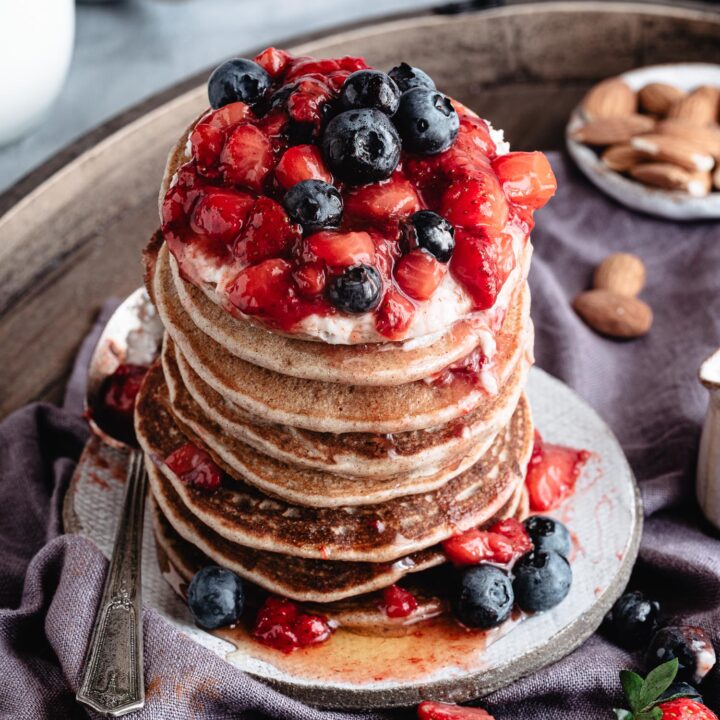 VEGAN GLUTEN FREE BUCKWHEAT PANCAKES
A delicious recipe inspired by buckwheat pancakes by Jamie Oliver
Print
Equipment
Food Processor

Bowl

Spatula

Pan
Ingredients
100

gr

Buckwheat flour

37.5

gr

Almond flour or ground almonds

1

teaspoon

Baking powder

a pinch

Salt

half

Ripe banana

150

gr

Plant milk

1

teaspoon

Vanilla extract

Berries

-

fresh or frozen
Instructions
Making these gluten free pancakes is easier than you think: you'll just need a blender, a bowl and a pan!

Put buckwheat flour and almonds (or almond flour) into a food processor and blend until you get a nice and thin powder. Add a pinch of salt and baking powder. Put them into a bowl.

Using the same food processor, blend banana, milk and vanilla. Jamie uses almond milk, but you can also use coconut milk, hazelnut milk, soy milk...

Add the wet ingredients the flours and stir until you get a thick, creamy batter.

Heat a pan with a drizzle of oil and, when hot, pour two/three tablespoons of batter.

Place some berries on top, then cook the other side until golden brown.

Serve your gluten free pancakes with agave or maple syrup, also yogurt and honey if not vegan.
---
© Healthy Little Cravings - Roberta Dall'Alba.
I own all content and photos' copyright.
Before using my photos and recipes, please email me.
If you would like to republish a recipe, please link back to this post and re-write the instructions in your own words.