Celebrating 5 years of blogging (anniversary was actually 3 months ago) with one of the very first recipes I shared here on Healthy Little Cravings: loaf cake lemon, yogurt and raspberries, easy, moist and so delicious.
If you love the flavour of raspberries in a "refreshing" cake, you cannot miss this!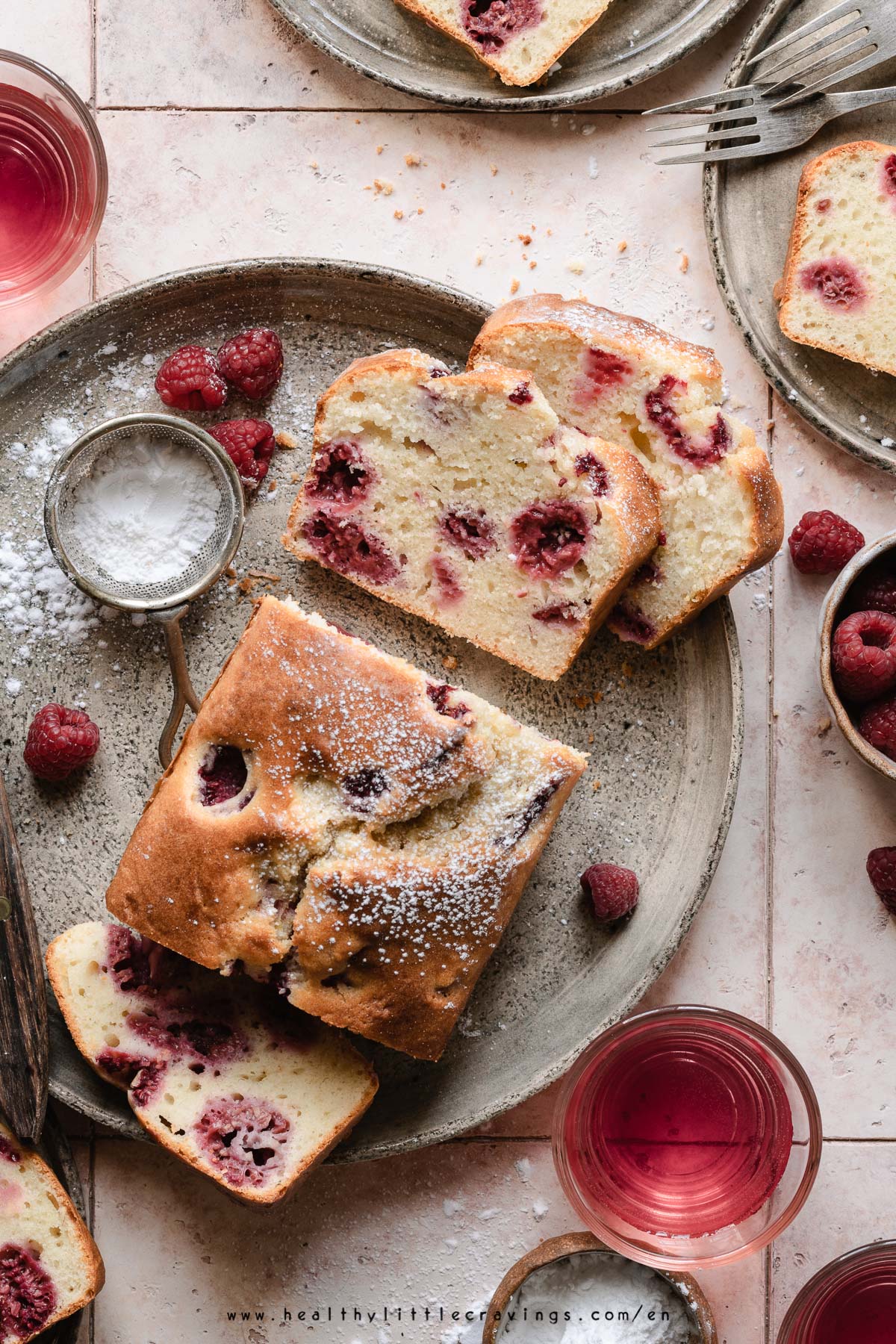 Raspberries, the flavour of freshness!
Listen, I LOVE chocolate cakes. But I noticed I especially love chocolate cakes with raspberries. My love for raspberries has no end.
The power of this fruit of making everything taste better and more balanced is incredible.
So if you tell me you're going to serve loaf cake lemon, raspberries and yogurt as a dessert...I'm in! Especially if the lunch/dinner was a bit heavy;)
This cake tastes so fresh, and "cleanses" the palate from any other heavy flavours you may have in your mouth after a meal (I'm sorry, I can't really find a translation from Italian to English for this: we say that something "sgrassa il palato", which literally means "degrease the mouth". Hope you got the idea.)
One note about the ingredients
In the recipe I posted 5 years ago I used 00 flour (all purpose) and a larger amount of white sugar.
This time instead I tested it with a lower amount of light brown sugar* (gave more moistness - read paragraph below) and another kind of flour.
This type of flour is called "tipo 1" and it's generally less refined than "00 flour". In terms of substitution you can use a mixture of all purpose and whole wheat (I would go with 70% all purpose and 30% whole wheat), or 100% all purpose.
I wouldn't use 100% whole wheat because that would result in a tougher cake.
In terms of acidic ingredients, I've used Greek Yogurt but I am pretty sure you can use sour cream or regular yogurt too (haven't tested yet though). Personally, I love the combo greek yogurt-raspberries so I wouldn't change it.
*P.S. for the photos I used white sugar, just because it looked a little bit paler.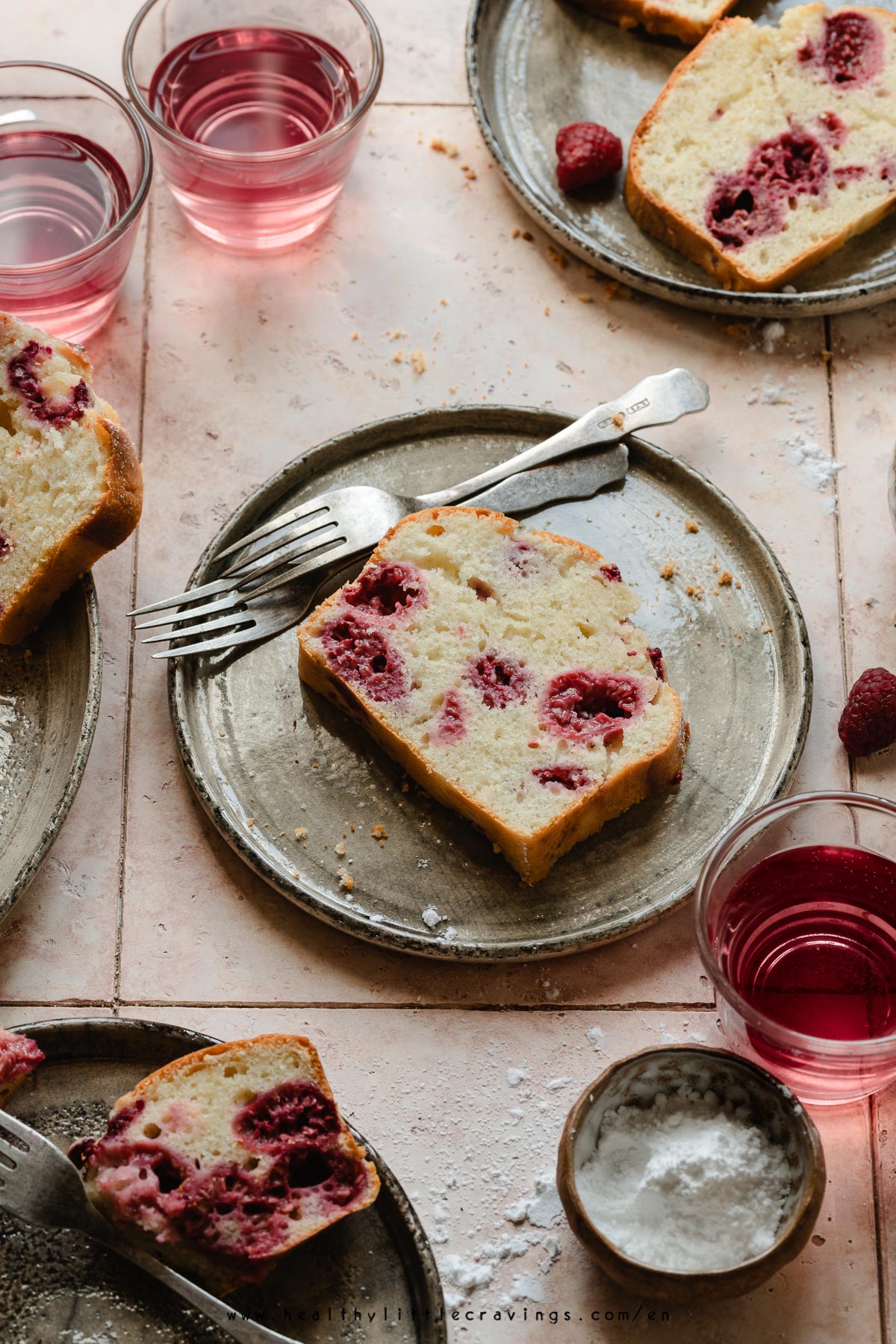 What makes a loaf cake moist and tender?
Hope you don't mind if I mention Samin Nosrat and her "Salt, Fat, Acid, Heat" book once again (it's the third time, read these two posts - one and two- to know why I mentioned her already).
See, if you want to avoid having a dry cake, and instead your goal is tenderness and moistness, there's one thing that you can do: use oil.
Samin says "oil efficiently coats flour proteins and prevents strong gluten networks from forming (...) so this oil barrier significantly inhibits gluten formation".
In addition to that, you can also work with acidic ingredients (like Greek yogurt and lemon, in this case) that contribute to tenderness.
Same with brown sugar: it's naturally moist and so will be your cake (this also makes the cake a little bit more brownish, so if you don't want that just use white sugar - like I did for the photos).
Oh, and as usual remember to not over-mix the batter (so again you can inhibit gluten formation).
---
If you make this recipe, please be sure to give it a rating and leave a comment! It would make me so happy! 🙂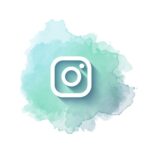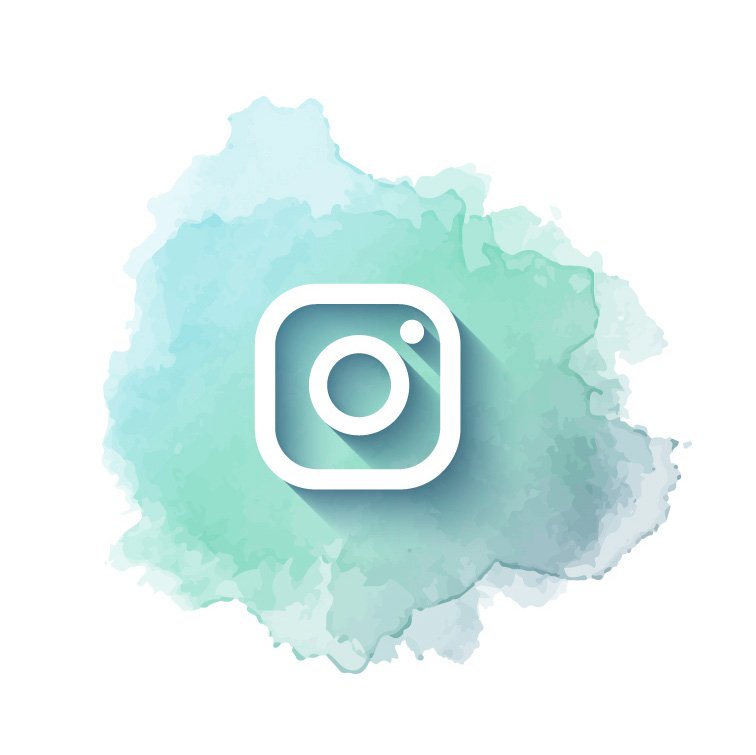 Remember: if you try one of my recipes, tag me on Instagram or DM me the photos!
---
Don't forget to pin and share this easy and delicious recipe!
---
Ingredients
80

g

Light brown sugar

3

Eggs (at room temperature)

150

g

Greek yogurt

70

g

Oil (I've used rice oil)

-

(not extra virgin olive oil, it's too strong)

1 or 2

teaspoons

Vanilla extract

180

g

Flour (I've used "tipo 1")

-

(read paragraphs above)

6

g

Baking powder

2

g

Salt

zest

Organic lemon

-

(from 1 lemon)

150

g

Fresh raspberries (frozen are ok too)

-

(+ some to decorate)
For the syrup:
2

tablespoons

Lemon juice

2

tablespoons

Light brown sugar
Instructions
Preheat the oven at 175° C (350°F)

With a stand mixer (or hand mixer) and its wire whip, beat eggs and sugar for about 3-4 minutes until fluffy.

Add yogurt, oil and vanilla extract. Stir to incorporate.

In another bowl, sift flour, baking powder and salt, then add lemon zest. Add one tablespoon of this mixture to the raspberries to "coat" them so they don't sink when the loaf cake is baking.

Add the flour to the wet ingredients and mix just until combined.

Add raspberries and stir gently.

Grease a loaf pan and line with parchment paper (or flour), add the batter and bake for 40-45 minutes

While the cake is baking, prepare the sryup: add 2 tablespoons of lemon juice and 2 tablespoons of sugar into a small pan, let melt and simmer for one minute.

When the loaf cake is ready, let it cool down a little bit then punch some holes all over it and pour or brush the syrup on top.

Alternatively you can dust with icing sugar.
---
If you love raspberries, you can't miss this moist ricotta cake, and substitute lemon with raspberries!;)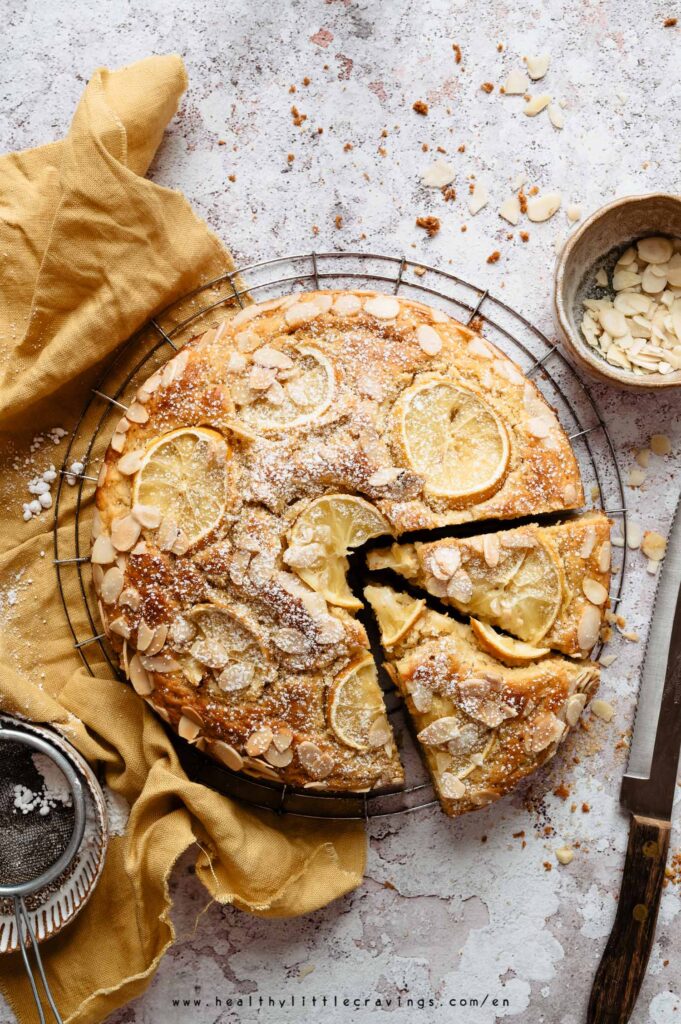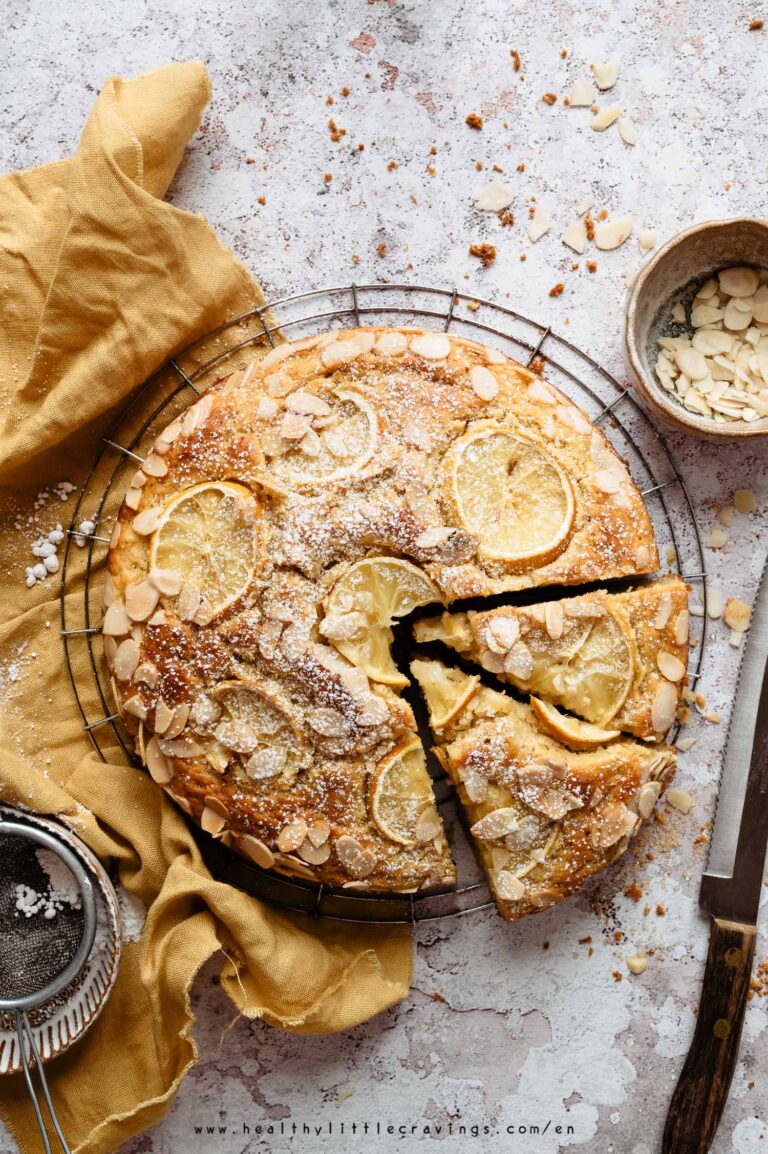 ---
© Healthy Little Cravings – Roberta Dall'Alba.
I own all content and photos' copyright.
Before using my photos and recipes, please email me.
If you would like to republish a recipe, please link back to this post and re-write the instructions in your own words.