Want to know how to make vegan nutella, the crunchy version? Cause yes, it's a thing!
---
I confess, I'm a chocoholic. Even if I'm a "healthy food blogger", my favorite dishes are pizza and chocolate based desserts. Weird? Nope. I think it's aaaaall about balance in life. In a parallel reality, where daily eating these two foods wouldn't damage our health, I would eat chocolate for breakfast and pizza for lunch and dinner.
Unluckily this parallel reality doesn't exist.
Luckily sometimes my strong desire for chocolate disappears. For example, in Summer when the temperatures are too high, I tend to consume less of the 'food of the gods'. So, I didn't eat any nutella during these last months, but...
When the heat waves' away, nutella will play...
IT'S BACK! Ohhh, it's been a while since I've posted my raw vegan nutella, it has been on the blog for more than 2 years can you believe it? Time flies.
That recipe was a total success. Everyone loved it. Back in February 2017, when I attended Valentina Solfrini (@valentinahortus) I even gifted her with this.
Then I gave it away to many other people and e-very-one LOOOVED it, I'm serious.
I don't know what it is. Maybe its simplicity.
It's only made with three ingredients (see below), it takes 3 minutes to make (it also depends on your food processor) and the doses are super simple to remember.
Last week I decided to change the quantities and see what would have happened by increasing the chocolate amount.
To find the answer, try the recipe. Believe me, it's worth it.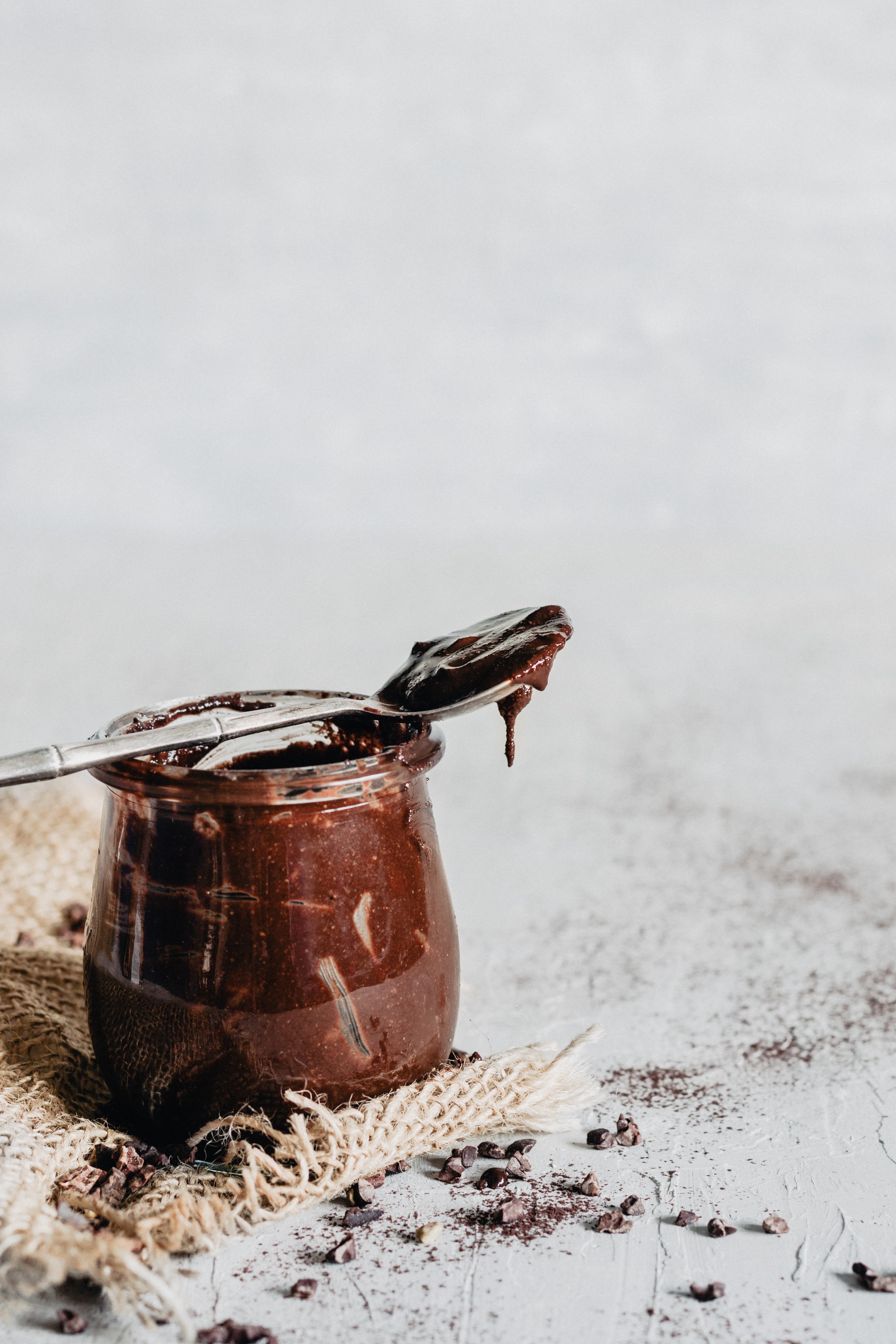 How to make vegan nutella, the crunchy version...
You know what? It's inappropriate to talk about nutella, in this case. Mine is way better (sorry, Nutella®!) and technically it's hazelnut spread. The main ingredient, indeed, is hazelnuts. Then chocolate and raw cocoa powder. Just high quality ingredients and no added sugar. Or better, the only sugars in this scrumptious "butter" are the ones into the chocolate bar. So you basically can choose the % of sugar yourself.
Also, let's talk about that crunch. Last week, when making this deliciousness, I thought 'Crunchy peanut butter exists, so why a crunchy nutella shouldn't?' and then 'What could I add to make it crunchy?'. TING! Idea! Of course, I can add cocoa nibs! I told myself.
Remember though, if you don't like the taste of cocoa nibs (they're quite bitter) skip them, and maybe add little pieces of chocolate instead.
If you want to know how make vegan nutella in the crunchy version, keep reading and get ready...it will become your favorite!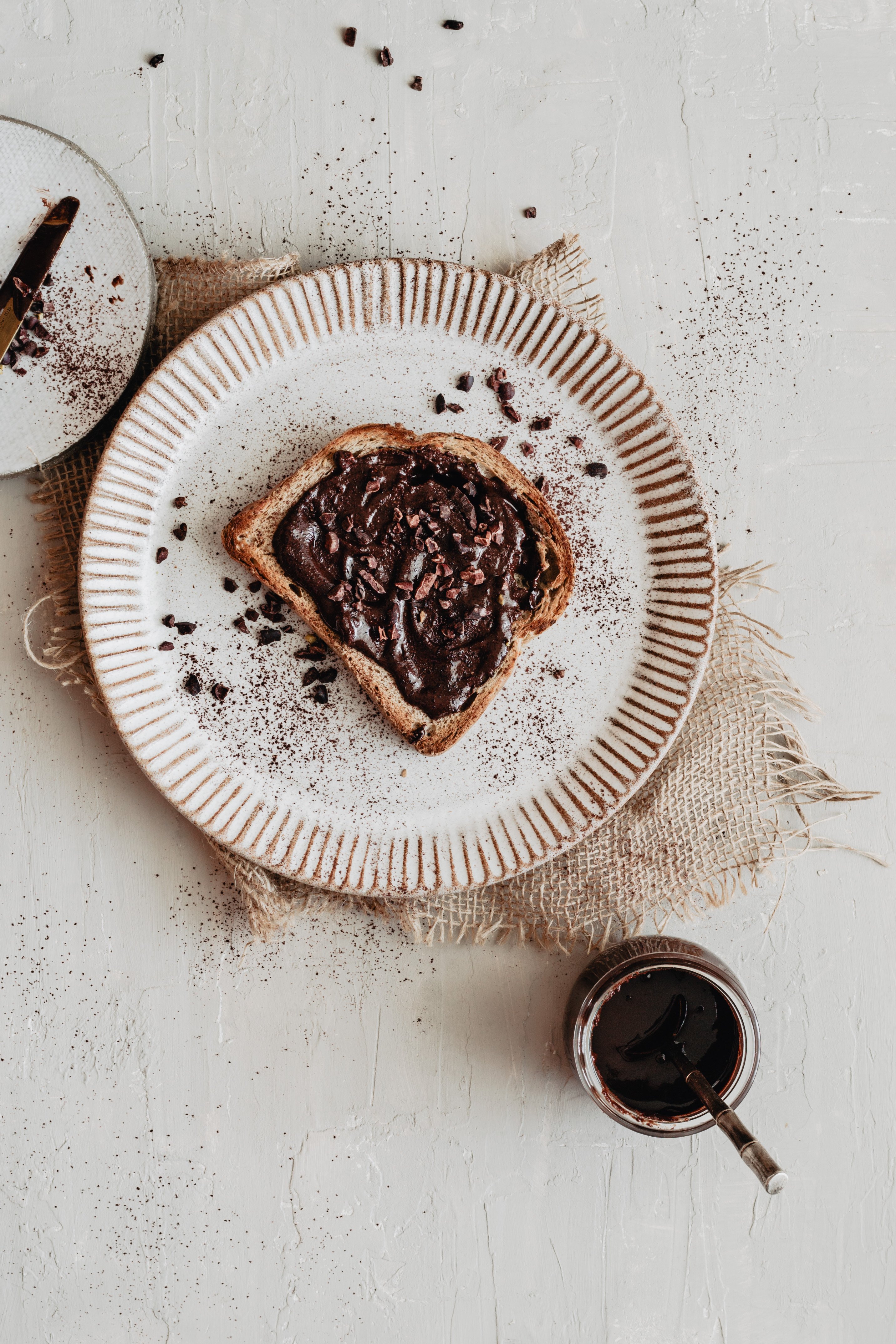 ---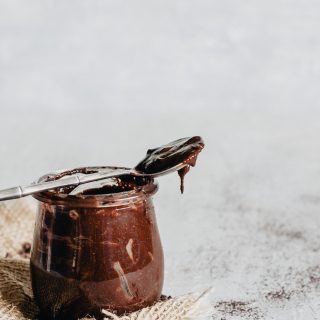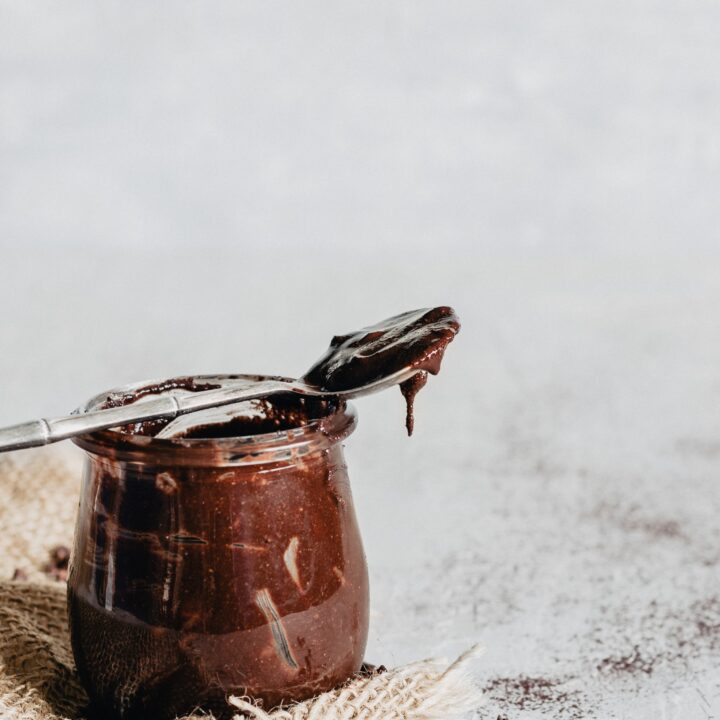 Ingredients
240

gr

Raw hazelnuts

36

gr

Dark chocolate

-

[vegan]

3

tablespoons

Raw cocoa powder

Raw cocoa nibs

-

to taste
Instructions
Add hazelnuts, chocolate and cocoa powder to a high speed food processor and blend until a butter is formed.


Make some pauses every 30 seconds or so, to avoid food processor overheating.

When you vegan nutella is smooth, pour it into a jar and add cocoa nibs (this goes to taste).

It lasts for many days into the fridge.