Homemade vegan Nutella. Raw, with just 3 ingredients!
---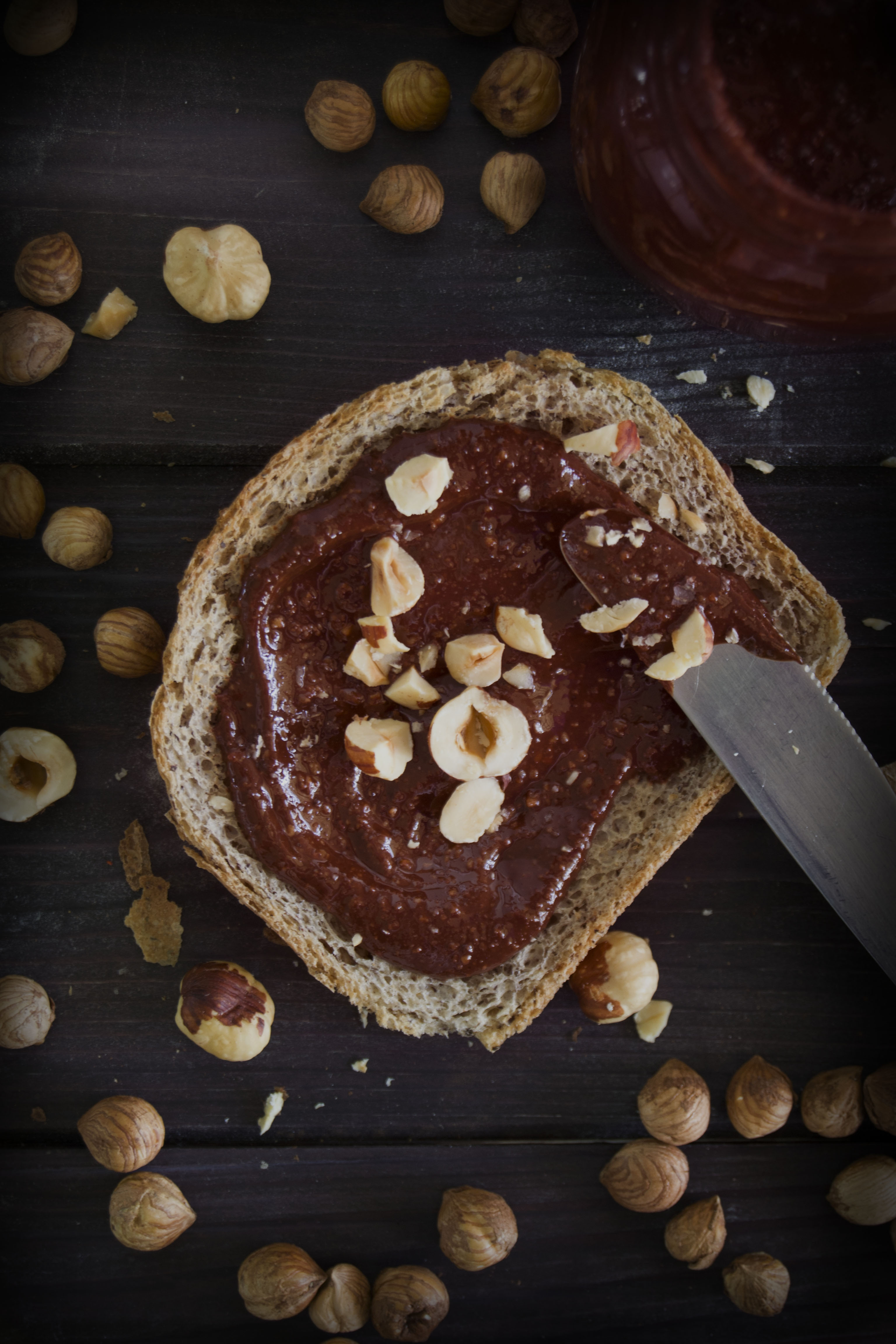 Finally the moment arrived! Here it is: homemade vegan Nutella.
You can't even imagine how I wanted to share this with you!
The ingredients are in small quantities as I first wanted to try if I liked it. So you can double the amount if you wish, either you can do like me and give it a first try.
IMPORTANT NOTICE: This is MY version of Nutella. Mine! And you can taste real hazelnuts in it. So, consider/expect to taste HAZELNUTS not Nutella.

Other important notice: hazelnuts are fatty, so don't exaggerate!
Making a rough calculation of macros, this nutella, which is almost 100 gr, contains:

carbs 23,3
fats 90,9
proteins 23,5Note that this is an estimation.
The distribution of fatty acids has a beneficial effect for the metabolism of lipids. Indeed, hazelnuts do not contain large amounts of essential molecules (omega 3 and omega 6). However, the omega 9 input (oleic acid) is more than satisfactory to the benefit of serum cholesterol.
Ingredients (for approximately 150 gr of homemade vegan nutella)
Peeled organic hazelnuts, 120 gr
Unsweetened raw cocoa powder, 1 tablespoon
Raw dark chocolate, 12 gr
How to:
I recommend to use a good mixer (mine is 650W), otherwise your nutella will be too much granular and not smooth at all.
First of all, mix thoroughly the hazelnuts and the dark chocolate. You must obtain a liquid mixture. While you blend, the hazelnuts will release the oils contained and the chocolate will break and melt.
When you obtain a creamy mixture, almost liquid, add the cocoa powder.
Note: sometimes I just use the cocoa powder...it is amazing itself!
In the end, try a hint just to adjust the taste. If it's too little sweet, add some sugar.