Learn how to make brioche easily with this recipe!
---
Last week I told my boyfriend 'Whaat?! I can't believe it's been a month since we packed and went to Sicily!'. Instead...
And when you'll read this post it will almost be a month, 'cause we left on the 28th. I can't get over it.
Every single time, we patiently wait for the day to come, then we enjoy so much our time there and it passes in a flash.
Amazing sicilian food and produces...
I'm a foodie (you don't say!) so my favorite part, wherever I go, is obviously food (in addition to the beautiful landscapes).
Sicily has THOUSANDS of amazing dishes for all tastes and budgets. Actually, everything seems so cheap there, but it's all super high quality. I mean, think about it: they have an incredible climate (ok, too hot sometimes) - which helps a lot - and a spectacular sea. The tomatoes are just a-ma-zing thanks to the kind sun that shines over the island for most of the year. And the fish, oh the fish!
Ehy, don't forget mount Etna which gifts the island with fertile soil (due to the eruptions).
Anyway, if you want to know more, please read this.
...and these 'brioches col tuppo' (you want to know how to make brioche, right?)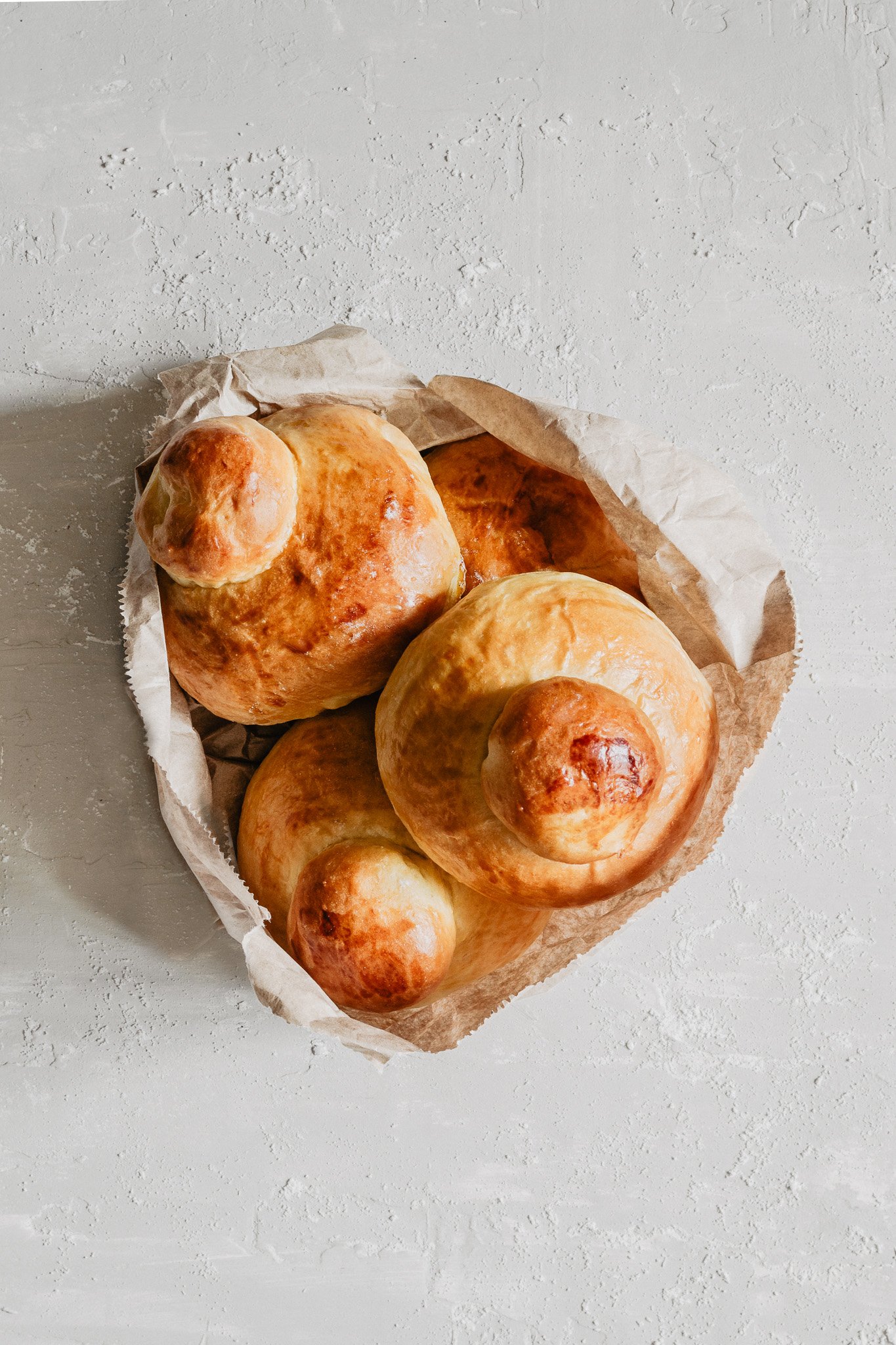 What about Sicilian cuisine? I can't even find the words to describe it. Oh wait yeah, I have 2 words: abundant and rich (also sumptuous). Every time you see a table, it's a visual feast.
Remember when some time ago I shared the recipe for the coffee granita? (NO? Well, here you are... make sure you try it!). In that post, I've also mentioned these brioche col tuppo and, after having eaten them so many times at the café in Sicily, I finally wanted to test them in my kitchen.
So one day my sister-in-law found a recipe - here - of these beauties and gave them a try. She said they were BOMB, so how could I resist?
I came back from Sicily, I immediately decided the test the recipe.
I fell in love with them as soon as I bit them.
Now, I want to make sure you can feel the flavor, while reading.
Imagine.
It's soft. Your teeth can easily take a bite out of it. It's like a cloud. Feel the fluffiness on your tongue.
Then, you start tasting the flavors: the sweetness of the honey and the delicate kick of the orange zest. Finally, the butter.
It's all perfectly balanced.
Now you know how to make brioche col tuppo (and you can actually bake the dough into a loaf pan and make pan brioche), I really hope you'll try them. I promise, you'll fall in love with these Sicilian treats.
---
P.S. this is clearly another recipe for the 'Hygge recipes' section here on the blog. Brioche col tuppo are made with white flour, butter and sugar, ingredients that I usually don't include in my recipes.
Definitely a treat to eat once in a while.
---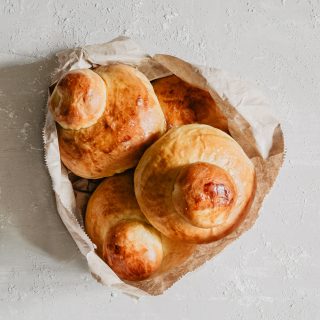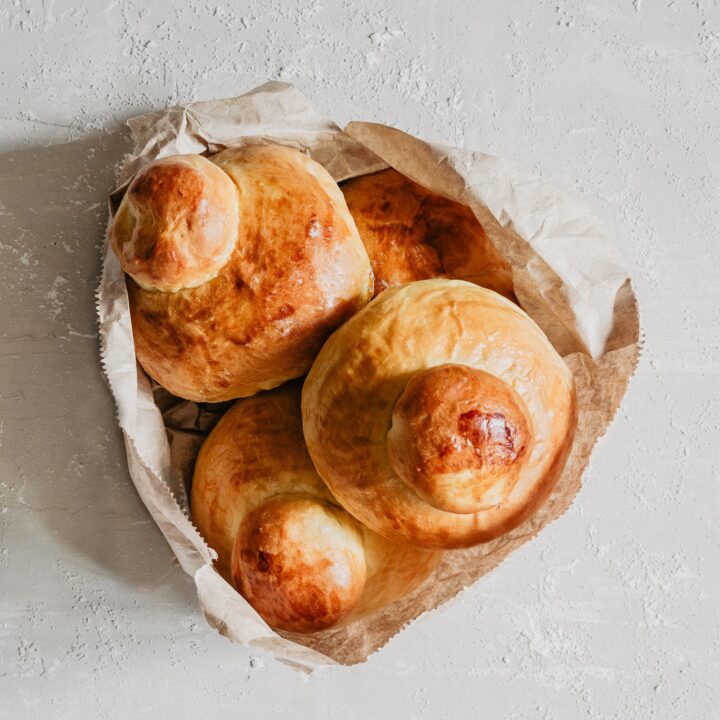 HOW TO MAKE BRIOCHE
These funny pastries are typical in Sicily: they're called brioche col tuppo! Learn how to make brioche and your mornings will be awesome!
Print
Pin
Ingredients
250

gr

Bread flour

50

gr

Sugar

40

gr

Melted butter

-

(at room temperature)

1

Egg

-

(at room temperature)

12

gr

Fresh yeast

-

(or 4 gr of dried yeast)

5

gr

Salt

87

gr

Milk

1

teaspoon

Honey

Orange zest

-

about a quarter of an orange

1

egg yolk + milk

-

to brush the top
Instructions
The original recipe was made with a particular food processor, instead I've used my bread machine. You can use a stand mixer as well.

First, warm up the milk (doesn't have to be hot though). Now, into your machine or mixer, combine milk, yeast and honey and let the yeast to dissolve for a few minutes.

Now activate the machine, pour the egg, the sifted flour gradually and then the melted butter. Let blend them in until they're fully absorbed.

Add the sugar and the orange zest, then let knead for 15 minutes.

Finally, add the salt and let combine.

Put the dough into a big bowl, cover and let rise - in a warm place - for 2 hours (it actually depends on your room's temperature) or until doubled in bulk.

When it's ready, form the balls: the bigger (80 grams) and the smaller (15 gr). To make the 'tuppo' make a hole on the surface of the bigger one and place the smaller one into it (makes sense? Look at the photo.)

Place your brioches onto a baking tray lined with parchment paper, brush them with egg yolk+milk and let them rise for about ⅔ hours (cover with plastic wrap).

Preheat the oven at 180°C and bake for 15 minutes.

Serve with ice cream or granita and enjoy this typical sicilian breakfast!