You reeeeally want to start eating oatmeal, right? You're in the right place, babe: today I'll share with you all the tips and tricks to learn how to cook oatmeal perfectly so you get a nice and creamy consistency!
I've been having this breakfast since the very beginning of my "healthy" journey, I consider myself an oatmeal-expert lol, so let me guide you!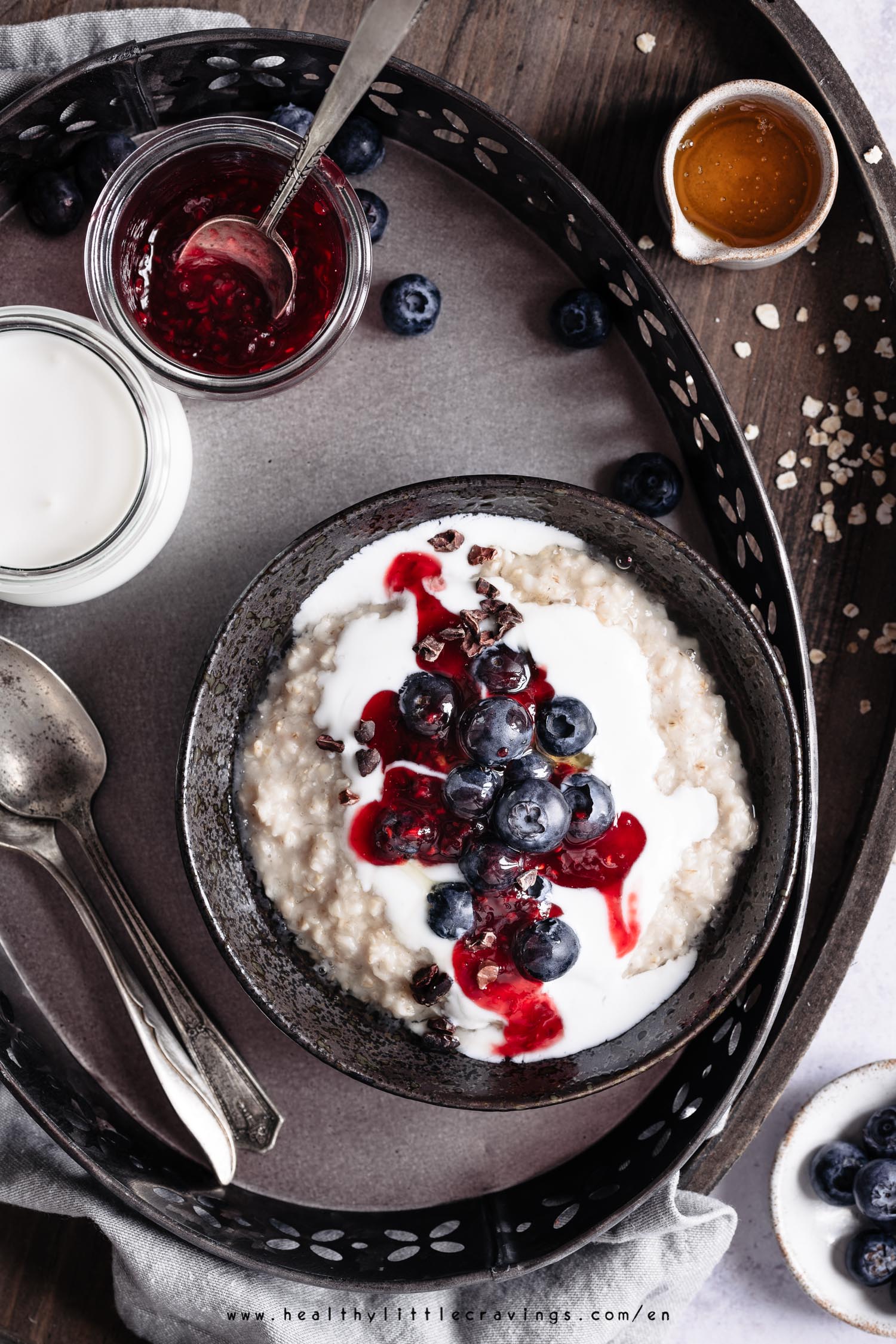 How to cook oatmeal and have a different breakfast everyday...
From the moment I decided to start my journey towards a healthy lifestyle, about four years ago, breakfast has become my obsession (in a positive way, obviously).
Breakfast is sacrosanct, I've never missed one in my life, ever.
Of course it changed a lot during the years.
When I was little, my mom used to give me bread, chocolate and fresh orange juice or roasted barley coffee.
When in high school I was pretty obsessed with cereals and milk, then I suddenly stopped eating them for no reason.
While attending university, instead, the typical breakfast for me was coffee and cookies (from the supermarket). Boring and a bit unhealthy, uh?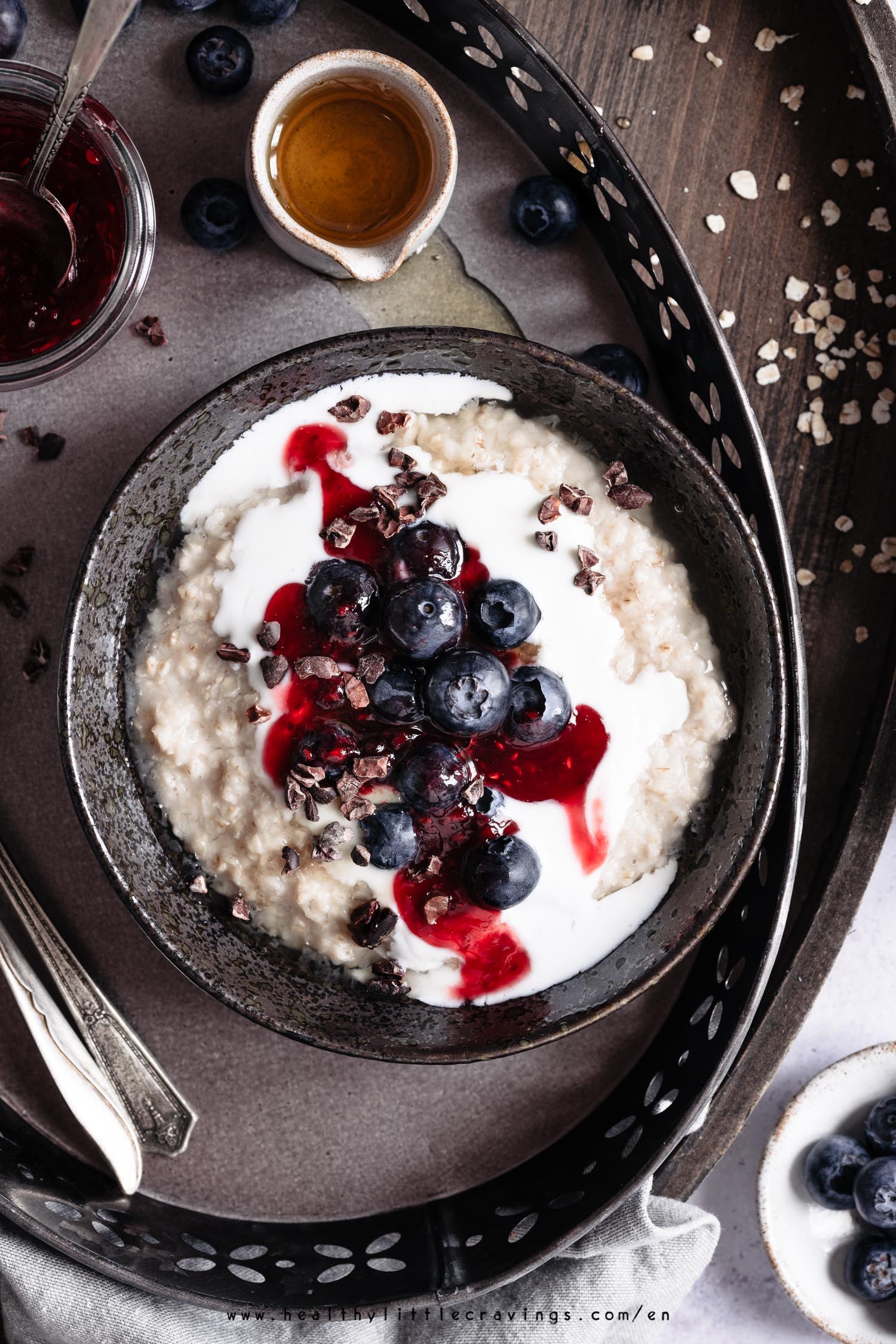 For a while now though, what I enjoy having is...oatmeal, every day! Eating oatmeal every morning doesn't mean being boring and monotonous, dear friend. Not at all! In fact, my oatmeal does never taste the same!
Plus, during these last few years I've also learned some little secrets to make stovetop oatmeal taste SO GOOD and different every time!
Wanna learn them?
What you'll need to cook oatmeal perfectly:
First and foremost, the most important thing is the quality of the oats you're going to use. Do not use artificially flavored oats.
For the best result, I usually use small oats (like these). In most cases, I use old fashioned rolled or quick oats.
Scottish people have a favorable climate to grow them, so they always end up having high quality oats, lucky them.
Second: time. Slow cooked is better, but if you're going to use quick oat flakes you'll only need a couple of minutes after boiling.
Time needed: 10 minutes
HOW TO MAKE OATMEAL ON THE STOVE:
Combine

First, combine oats, a pinch of salt and liquid of choice: it can be water, milk or both (choose a %, like 50 water and 50 milk).
The amount changes: I personally use 1 part of oats and 3 of liquid. I found a recipe, though, that uses 2.5 ounces of oats and 1 pint of water (for 2 people).




Cook

Cook it slowly, low heat, stirring throughout the process. When it comes to a boil, cook until creamy, approximately 5 minutes.
When I use 50 gr of quick oats and 150 gr of water, it takes me 2 minutes to cook (yep, I timed it!).
It has to be creamy, not too solid or runny. In the first case add liquid, instead if it's runny keep cooking.


Sweeten

Add sweetener of your choice: honey, agave/maple syrup or half a banana to sweeten it naturally.


Someone prefers bringing water to a boil and THEN gradually add the oats. I've never used this method, but feel free to try.
For a quicker version:
You can make an easier and quicker, still high quality, version: overnight oatmeal. In the evening, mix oats and milk/water, then let it set in the fridge overnight. The morning after, top with your favorite stuff and enjoy.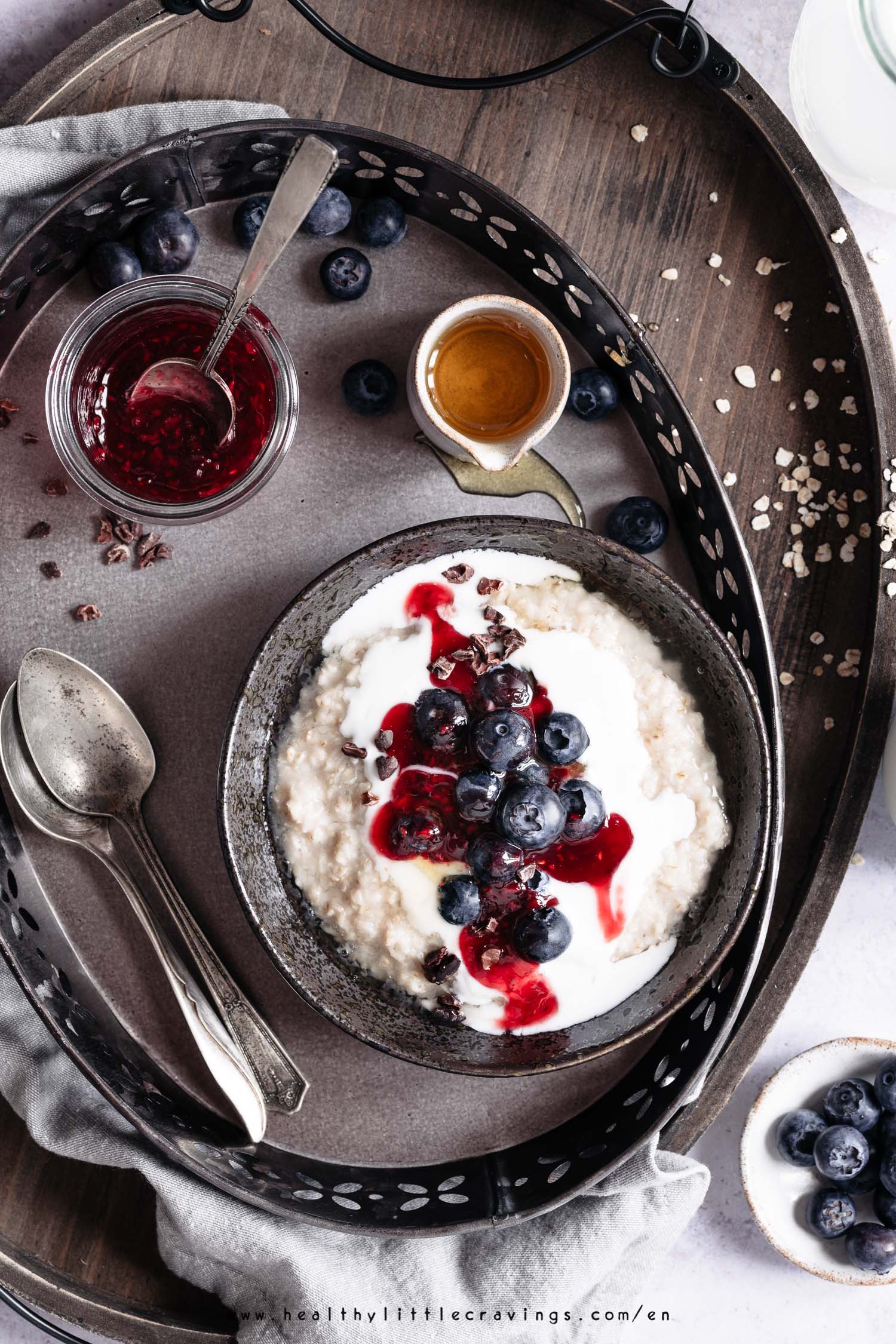 Now you clearly want to know how to make oatmeal taste good...
To give our perfect oatmeal a twist we can add:
fresh fruit,
dried fruit,
frozen fruit,
cinnamon or other spices,
nut butter,
chia seeds or other seeds,
yogurt or plant yogurt
chocolate,
cocoa powder,
coffee,
shredded coconut…

You can add them while cooking or after. I suggest to put frozen fruit, chocolate, cinnamon, coconut while cooking and the other ingredients after… (*drooling*)
---
To sum up, the essentials:

Use high quality organic oats;
Use 1 part oats, 3 of water and/or a splash of milk;
A pinch of salt (always);
Cook slowly;
Keep stirring;
Educate your eyes: if it needs more or less liquid, add it or keep cooking;
Loads of toppings and ...imagination!
Now you know how to cook oatmeal!
I promise: it'll become your favourite breakfast! It's rich, nutritious, full of benefits…it satisfies you and your body.
---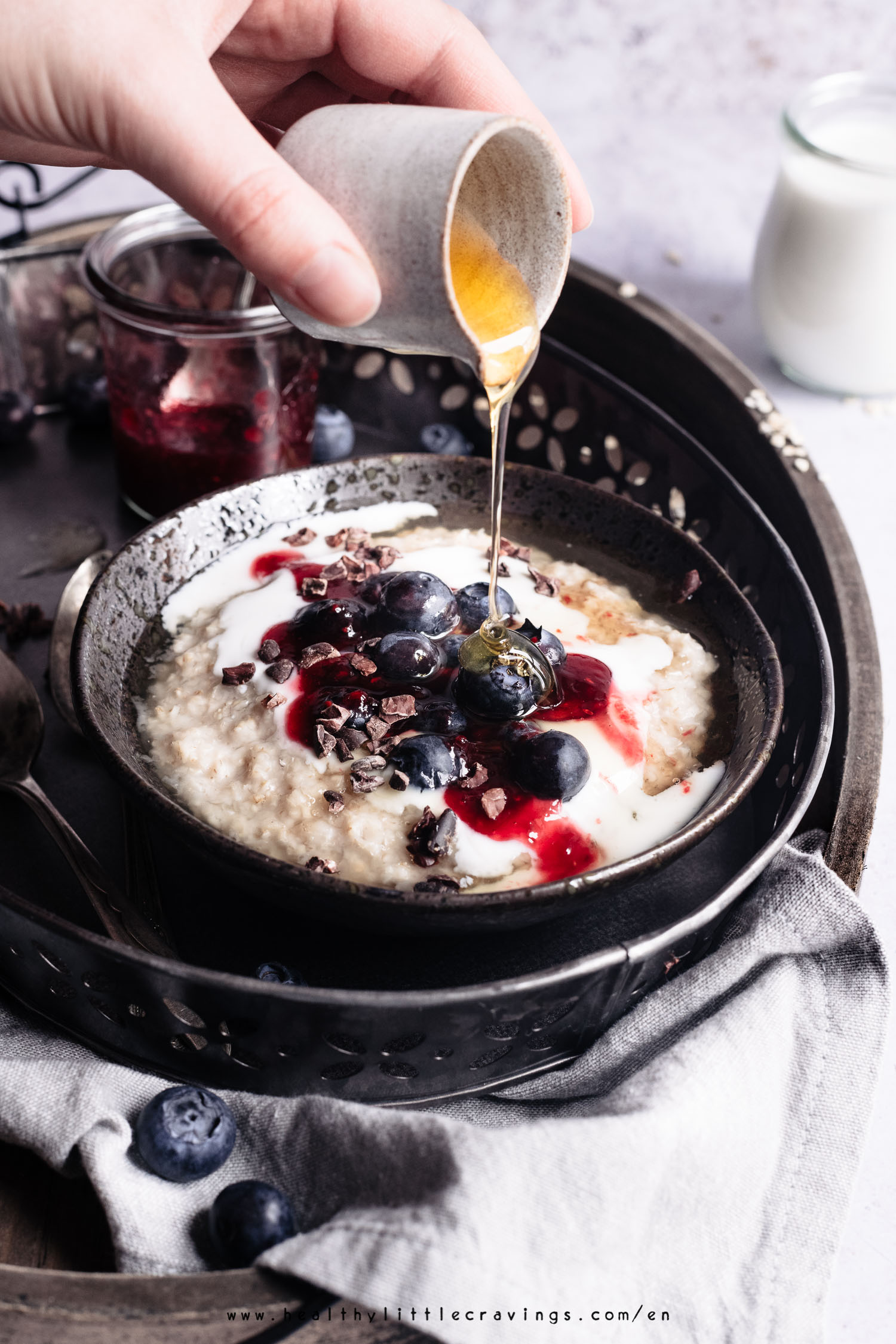 5 facts about oatmeal
Oatmeal is a typical ancient North European dish, with many traditions associated with the cooking (and eating) method.
Do you know what the Scottish traditions says?
When cooking, oatmeal should be stirred clockwise, for superstition;
It was usually served in wooden bowls and eaten standing up (especially because busy farmers were doing other things while eating);
Someone used to put sugar on it and... a drizzle of whisky;
Sometimes porridge was poured into a drawer so then, when cooled down, it set and it could be cut up into slices (smart!);
Scottish people typically used medium-ground oats instead of rolled oats.
Except for the last one, the others are pretty irrelevant points. Now, enjoy your breakfast!
---
If you make this recipe, please be sure to give it a rating and leave a comment! It would make me so happy! 🙂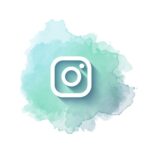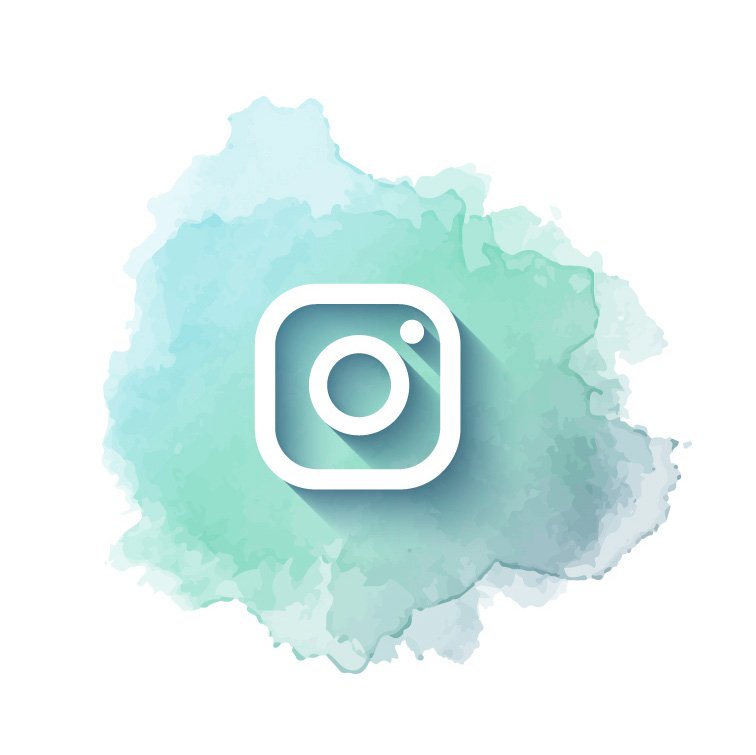 Remember: if you try one of my recipes, tag me on Instagram or DM me the photos!
---
Don't forget to pin and share this easy and delicious recipe!
---
Liked this recipe?
Try this delicious vegan vanilla strawberry oatmeal!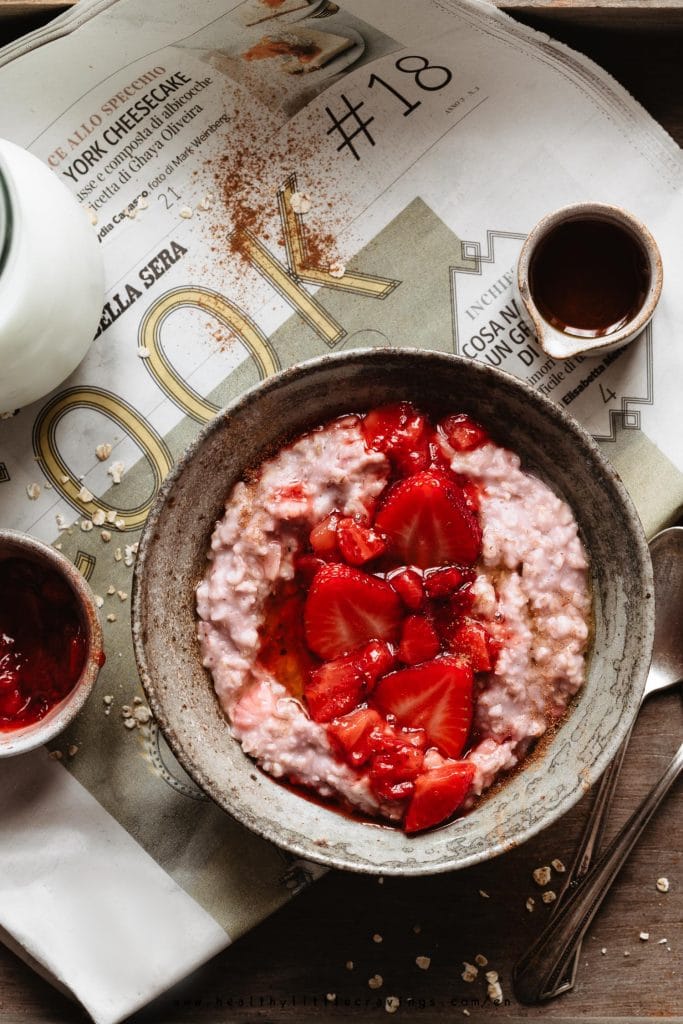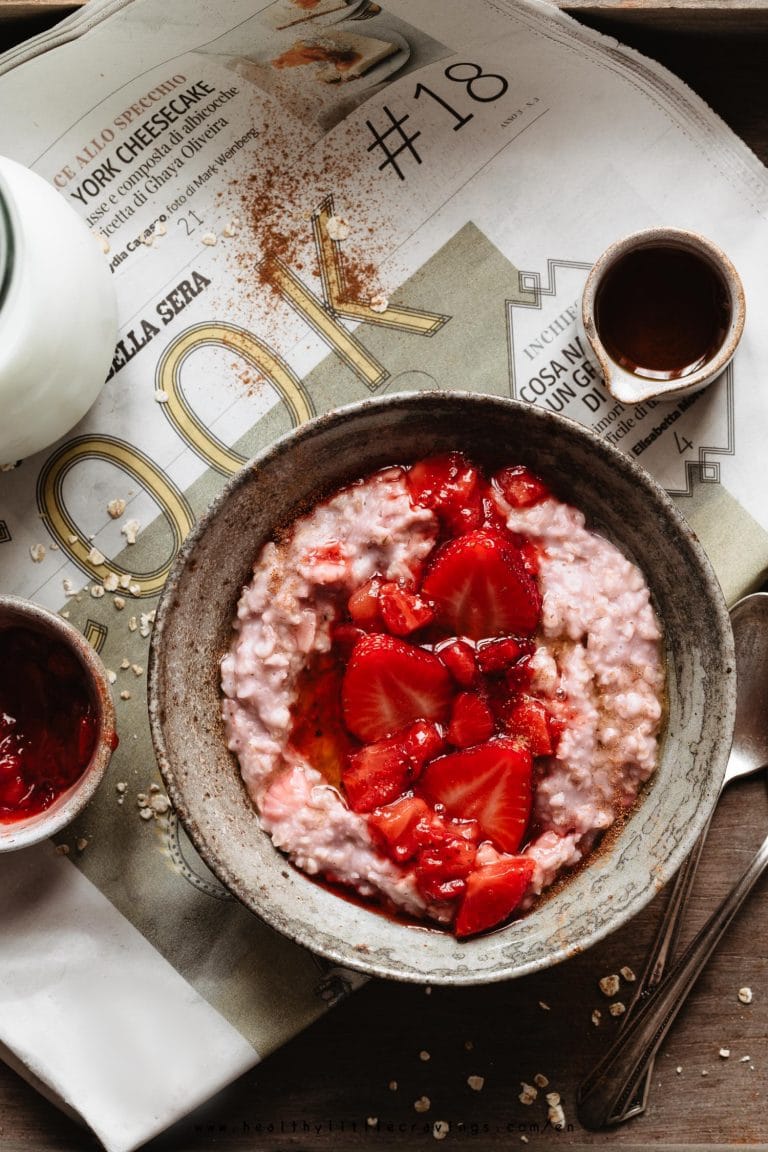 ---
© Healthy Little Cravings - Roberta Dall'Alba.
I own all content and photos' copyright.
Before using my photos and recipes, please email me.
If you would like to republish a recipe, please link back to this post and re-write the instructions in your own words.