This is one of those recipes that I call 'hygge recipe' because it's a comforting, inviting, cosy, delicious and slightly-more-sweet-than-usual treat: the ultimate soft and chewy chocolate chip cookie recipe is here, my friend!
It has hazelnuts and oats and it's inspired by one of the first recipes (an oatmeal) I've ever posted here.
Right in time to celebrate Healthy Little Cravings 3rd birthday (already?!)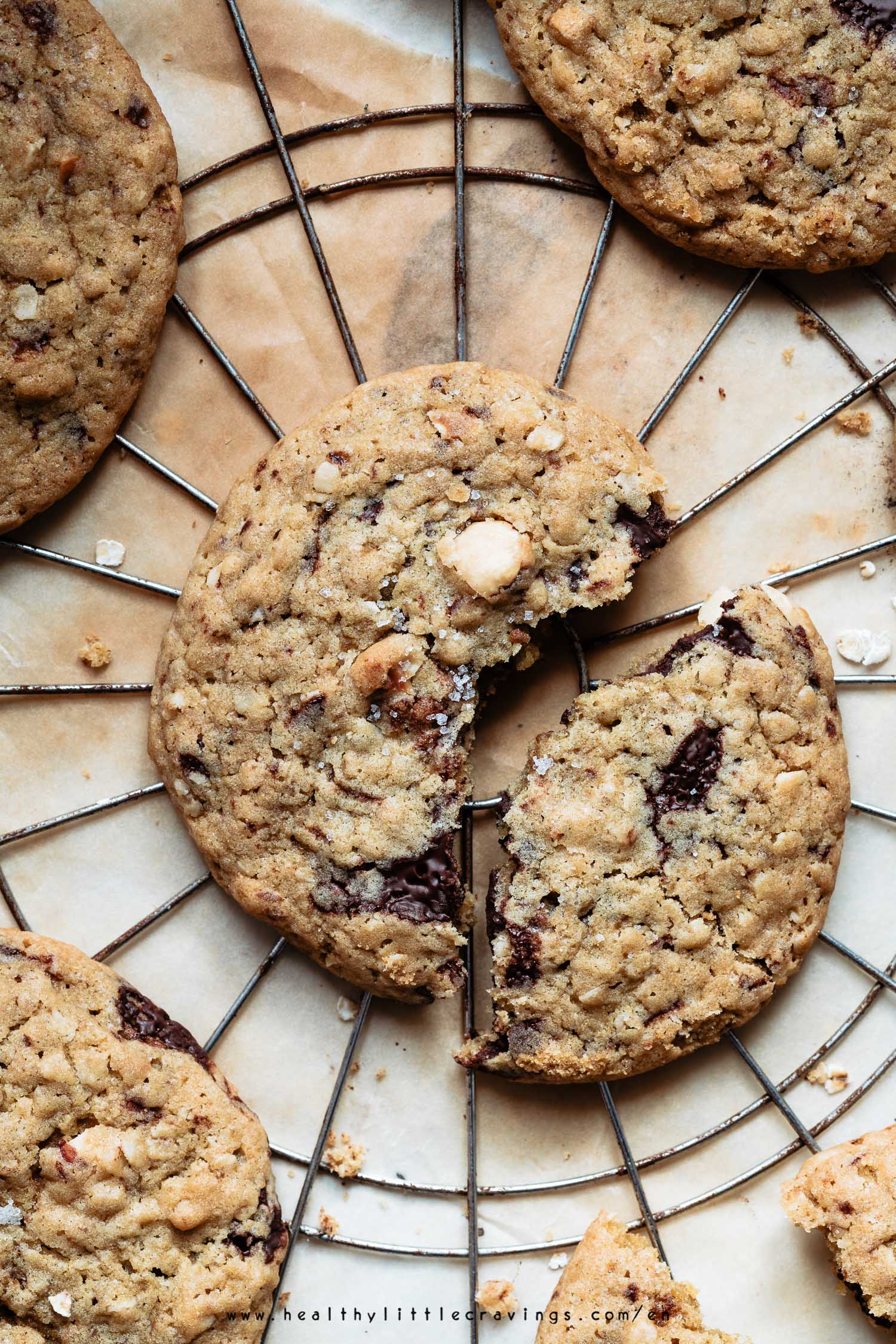 Best chewy choc chip cookie recipe ever!
I developed the base - the cookie dough - of these beauties a couple of months ago for a client and I absolutely fell in love with it. It was just perfect: sweet, snug and delicious. In other words, the ideal treat!
The one I created for them was a variation with Superior Dark Chocolate and pretzels 🥨 OMG. Please, go check it out, it's worth it!
This one instead is a delectable combination of chocolate, hazelnuts and oats.
A few days ago, on the 4th of April, I realized my blog Healthy Little Cravings turned 3! Already! Time flies 😱
For which reason I decided to make some cookies inspired by one of the first recipes I've ever posted (in Italian): a hazelnut chocolate oatmeal.
My blog's birthday is over but it's never too late to share cookies, right?!
I know there are thousands - wait, thousands of millions according to Google - but I have to share mine 'cause I know there are never enough recipes out there! Friend, this seriously is the ultimate chewy choc chip cookie recipe (even though I used chocolate chunks instead of chips).
And I'll tell you why. These cookies are:

soft,
chewy,
sweet enough (some recipes are just too much),
balanced,
slightly salty (thanks fleur de sel!),
slightly nutty.
Should I go on? Oh yeah, they also last perfectly for a few days!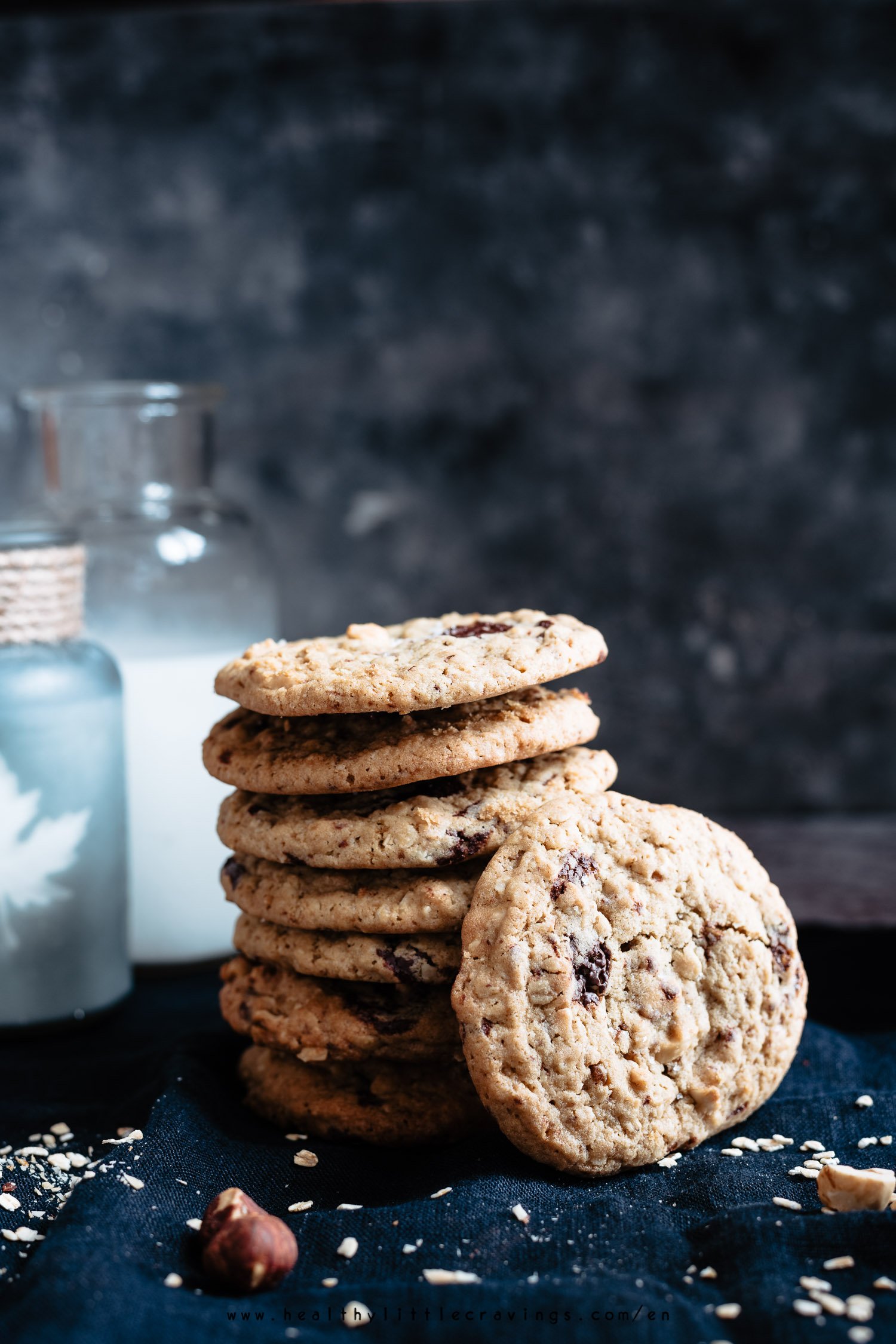 The perfect chewy cookie: FAQs
Maybe you've been looking for the perfect CHEWY COOKIE for ages, maybe you already know all the secrets (in this latter case, jump to the recipe).
Well, there are a few tips I can give you:
What makes cookies chewy?
Water. Or to be precise, moisture. Logical, right? The higher the content of moisture, the softer the cookies.
Using a certain amount of brown sugar instead of 100% white, for example, really helps: I personally use Muscovado sugar, because it contains a higher % of molasses and molasses is composed of 22% water.
Another tip? Do not over-bake your cookies, otherwise more water will evaporate.
Last one: too much flour will absorb liquids, so do not exaggerate.

How do you keep cookies chewy?
You've just baked the perfect soft and chewy cookie, now what?
Now you obviously have to store them in the right way: to prevent from turning dry, store them in an airtight container (mine is similar to this) or a zip-lock bag at room temperature. Easy!

VERY IMPORTANT: USE GRAMS, NOT CUPS.
If you're reading this recipe you're probably from the U.S. or another English speaking country and you probably use cups to measure stuff. Well, friend, purchase a scale and start using it: you'll thank me in a few weeks. Using grams really makes a difference!

USEFUL GUIDE
I found this guide a while ago. If you're having problems with your cookies, please check it out.
If you have questions about my soft and chewy chocolate chip cookie recipe, please leave a comment below.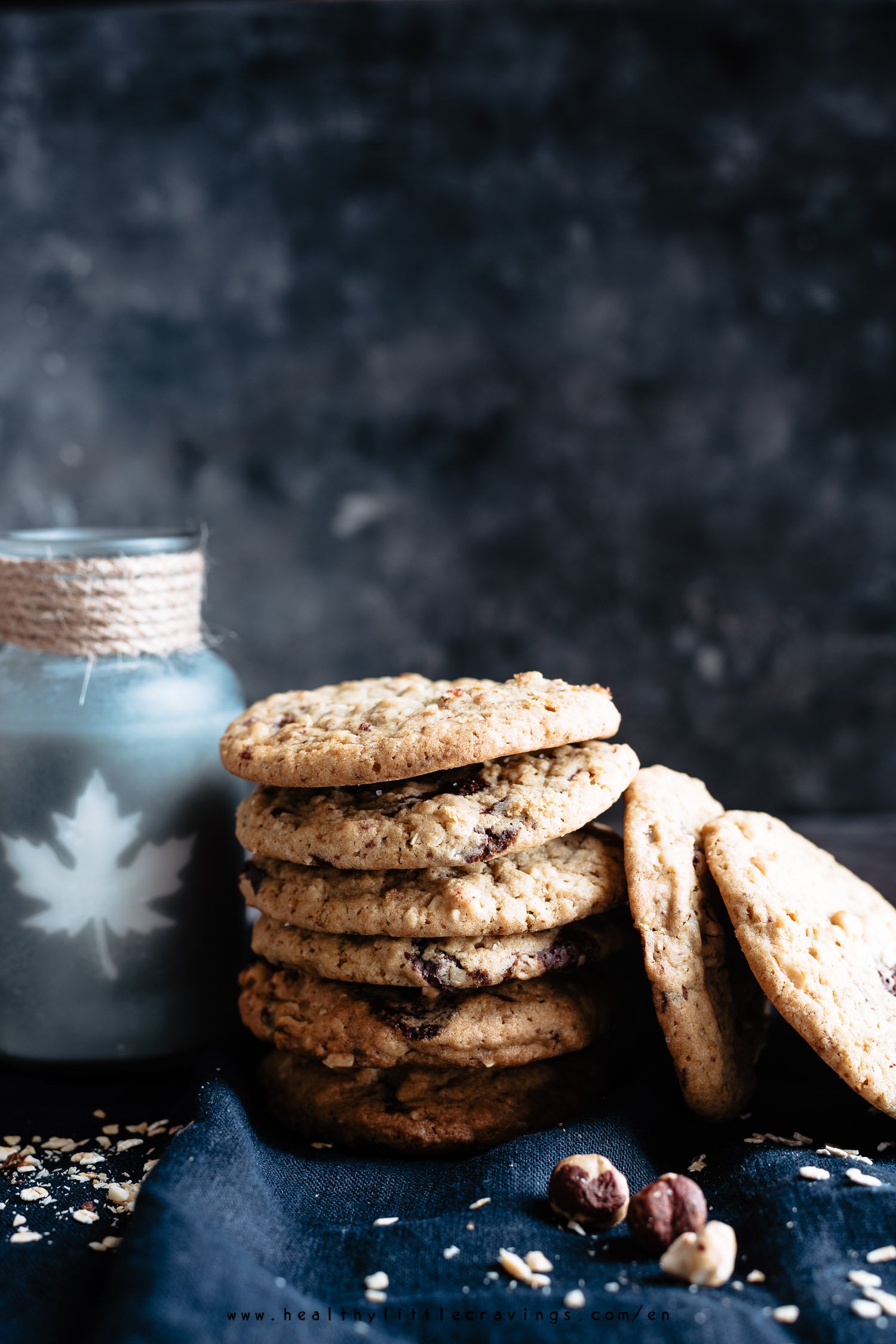 ---
WHAT I RECOMMEND:
The following are affiliate links which means I make a commission off of them with no additional cost to you. Thanks for supporting me!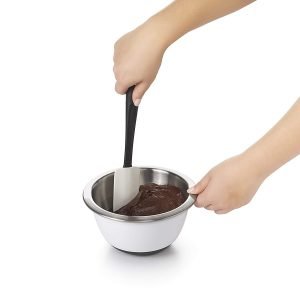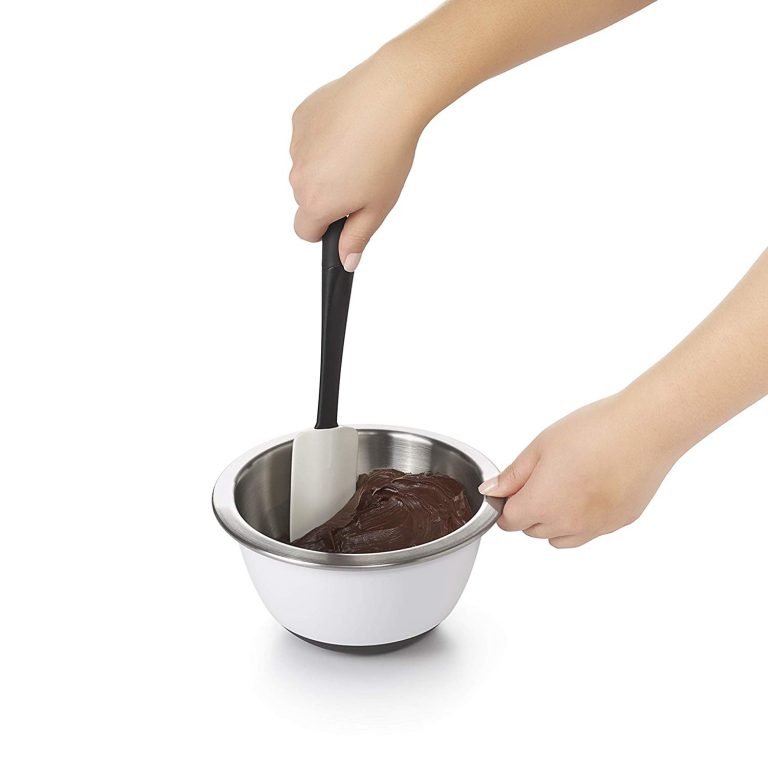 One of the most useful tools in the kitchen: the SPATULA! It's cheap, but so useful. You absolutely need it (not only for baking).
---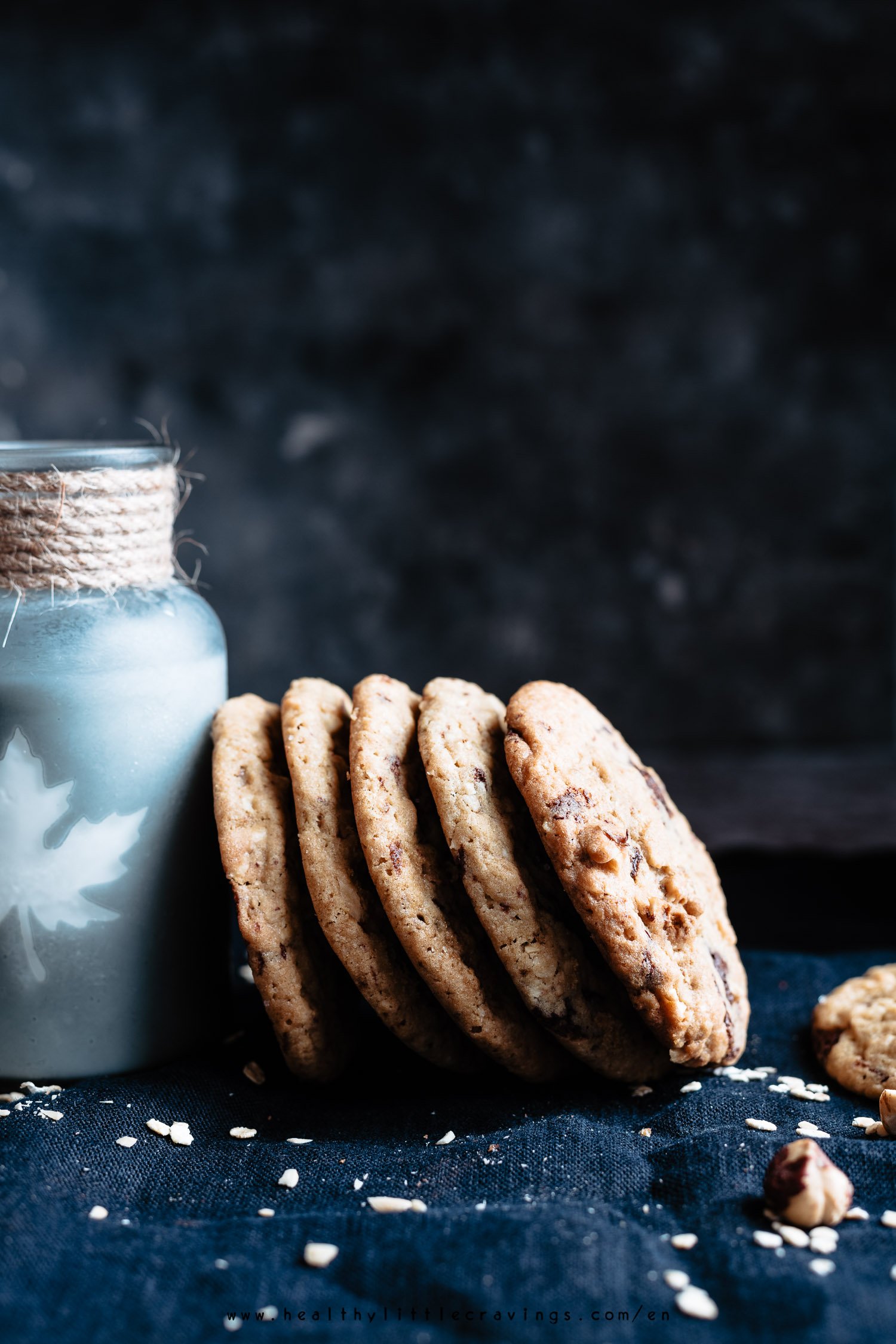 ---
If you make this recipe, please be sure to give it a rating and leave a comment! It would make me so happy!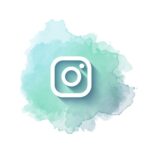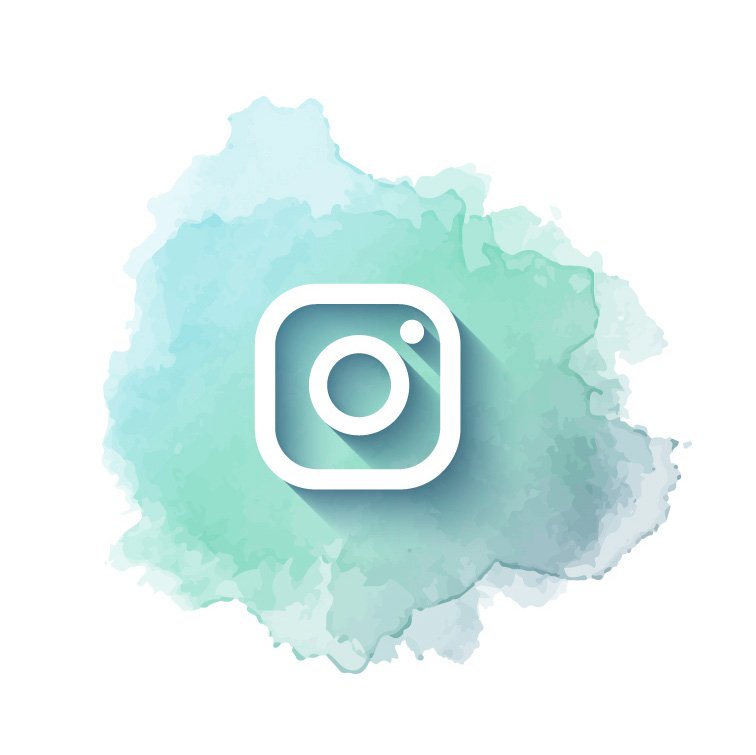 Don't forget to share your photos with me on Instagram: tag me or send a DM!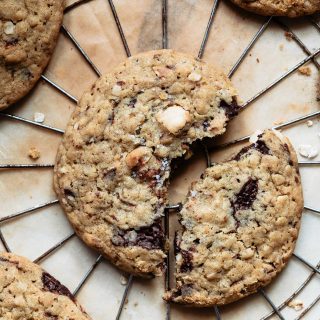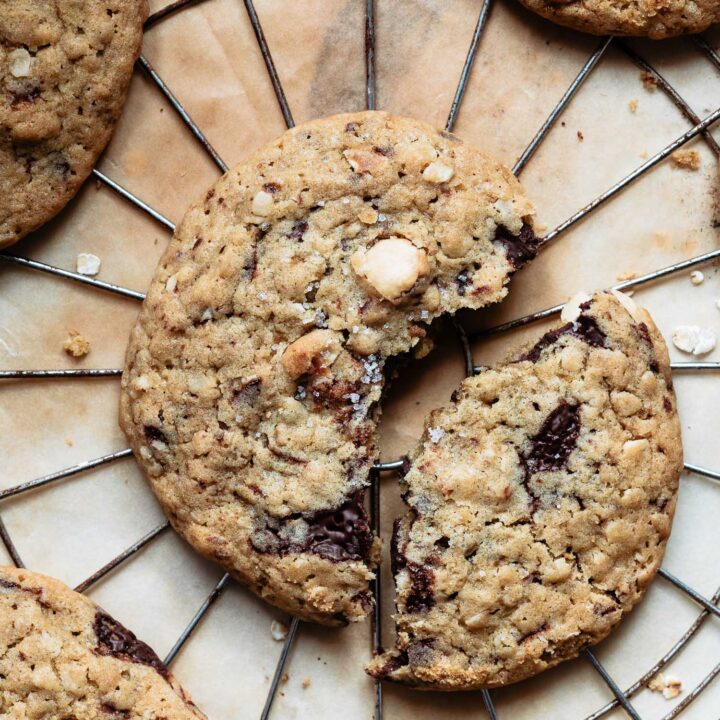 CHEWY CHOC CHIP COOKIE RECIPE
OMG, the deliciousness of these cookies! Chocolate, hazelnuts and oats for the win!
Print
Pin
Ingredients
For 10/12 cookies:
50 gr

White sugar

85 gr

Muscovado brown sugar

125 gr

High quality butter (at room temperature, slightly softened)

1

Egg (at room temperature)

1 teaspoon

Vanilla extract

180 gr

All-purpose flour

-

(I use 00 flour)

50 gr

Oats

half a teaspoon

Baking soda

a quarter of a teaspoon

Salt

50 gr

Chocolate chips or 70% dark chocolate

25 gr

Hazelnuts

Fleur de sel
Instructions
In a bowl, using a hand mixer (or stand mixer), beat butter, brown sugar and white sugar until nice and creamy.

Add the egg at room temperature then the vanilla extract. Beat again.

Sift the flour with baking soda and salt into the bowl and stir with a spatula, until combined.

Add chocolate chips (or chop the chocolate and add it to the cookie dough), chopped hazelnuts and oats. Stir with a spatula.

Line a baking tray with parchment paper then scoop the dough on the baking sheet

Let the cookies rest in the fridge for about 30 minutes.

Preheat the oven at 175° C (about 350°F)

Bake the cookies for about 15/20 minutes or until the rim is golden brown.

Let them cool down and sprinkle them with some fleur de sel.