Every once in a while (ok, ok, very often), I crave something sweet. So, I always have to reach a compromise: little sweet snack that is also healthy.
Well, friend, these homemade chocolate truffles with a fig filling, are perfect Healthy Little Cravings style: quick, nutritious and delicious, ideal to satisfy those sweet cravings during the day. They're that perfect little snack that you need!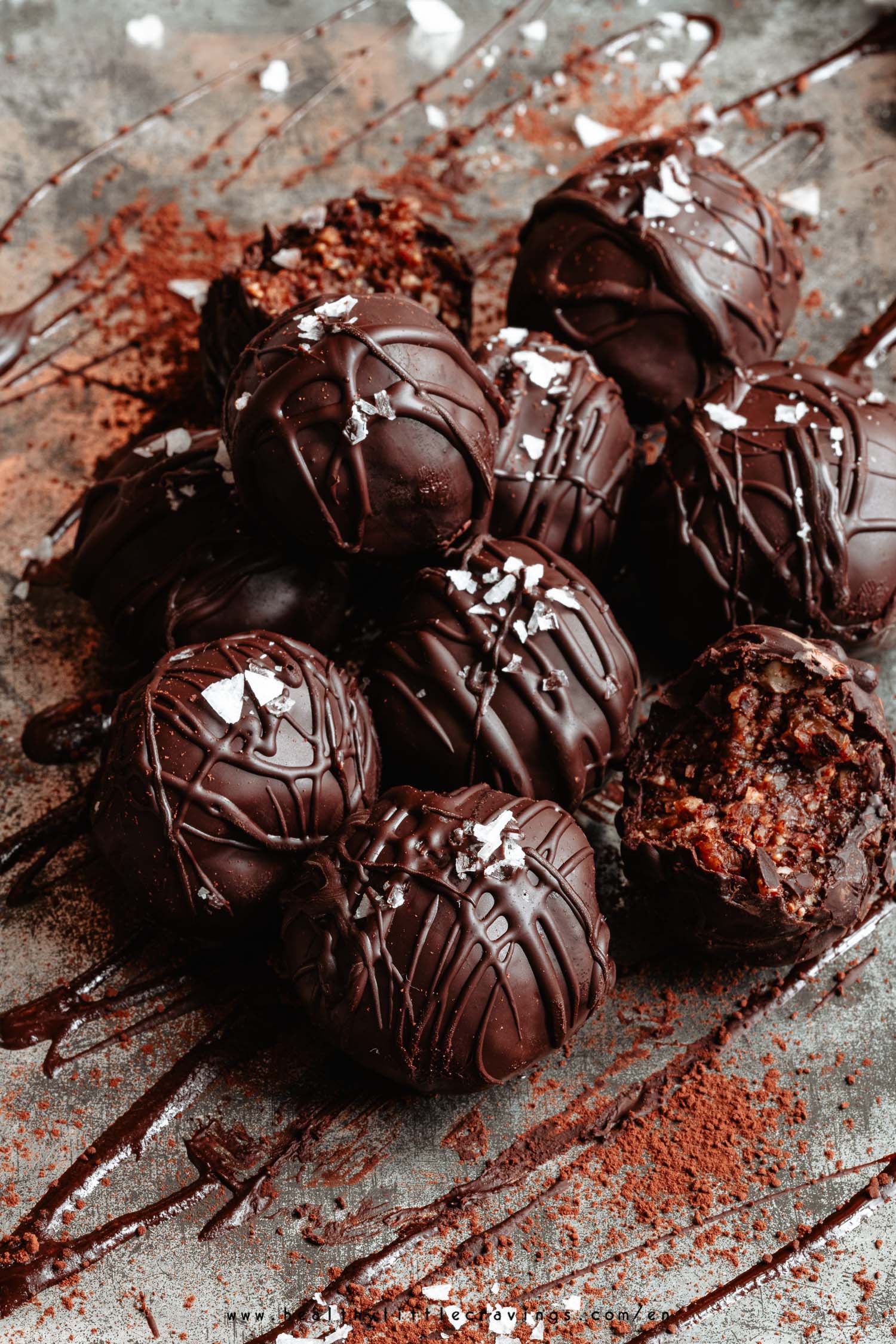 How to make homemade chocolate truffles
Told ya: these choc truffles with figs filling are easy-peasy. Just like the majority of my recipes.
You're a mom? Well, these are perfect to prepare together with your munchkins.
A few steps and only 4 ingredients separate you from one of the easiest snacks in the world:
First combine figs, hazelnuts and cocoa;
Melt the chocolate;
Then coat the 10 truffles with chocolate.
Let them chill in the fridge.
Store them into an airtight box or eat them right away!
I think you'll never buy choc truffles at the store, right? Too easy!
P.S. The amazing thing is that you can also double the recipe, they won't perish quickly!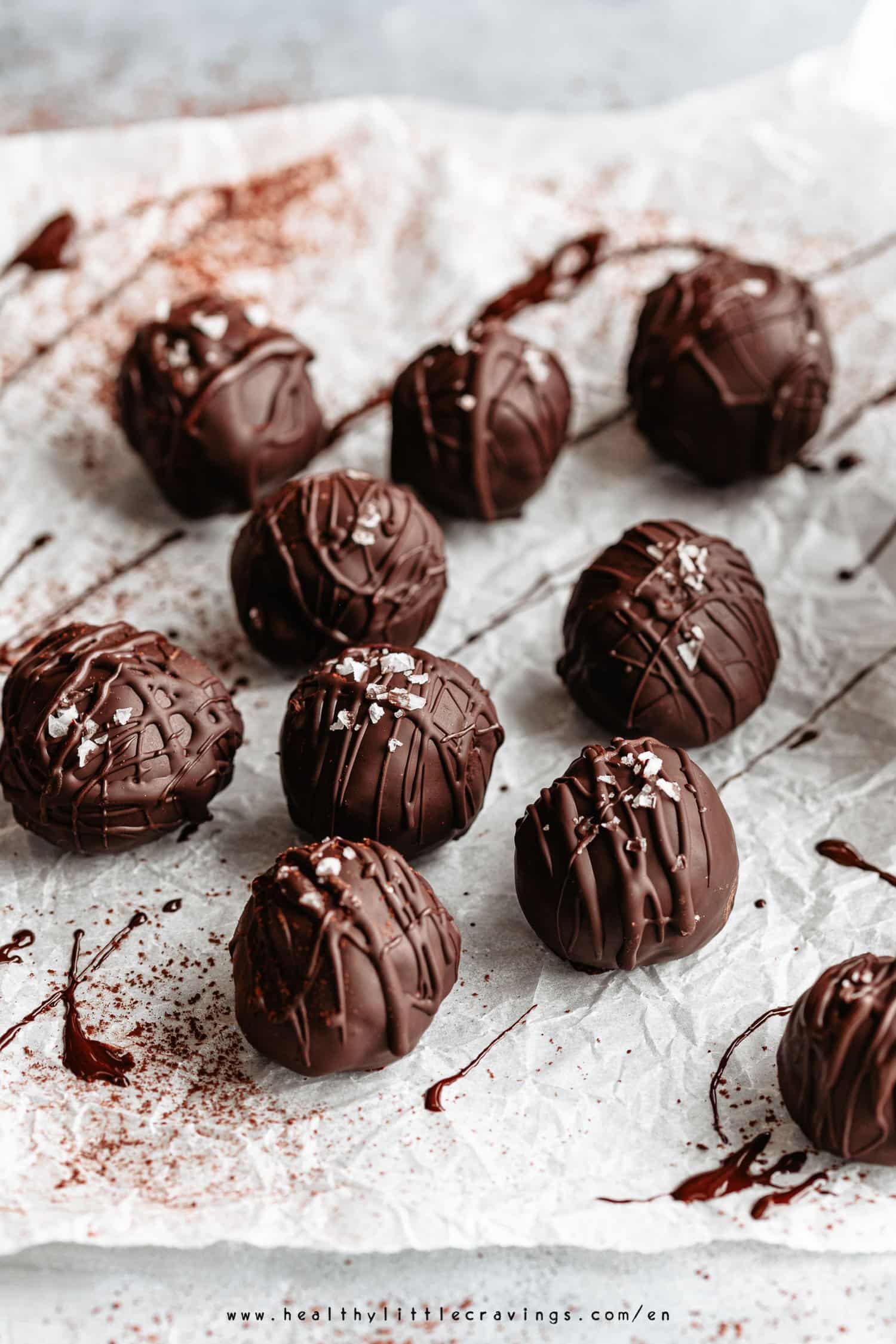 How long do homemade chocolate truffles last?
As usual, here chez moi, not many days lol
When I prepare something, we usually eat it right away or, in case it's something like baked goods etc that takes longer to consume, we freeze it.
Alternatively, I give food to my boyfriend so he can make colleagues happy (and believe me, when they eat my tests they're aaaalways so excited!)
In case you want to double or triple the recipe though, you can store these in airtight container for days in the fridge (or a few days at room temperature - unless you live in a hot country).
If you think about it, they're made of dried fruit, hazelnuts, cocoa and chocolate, so nothing that can perish quickly.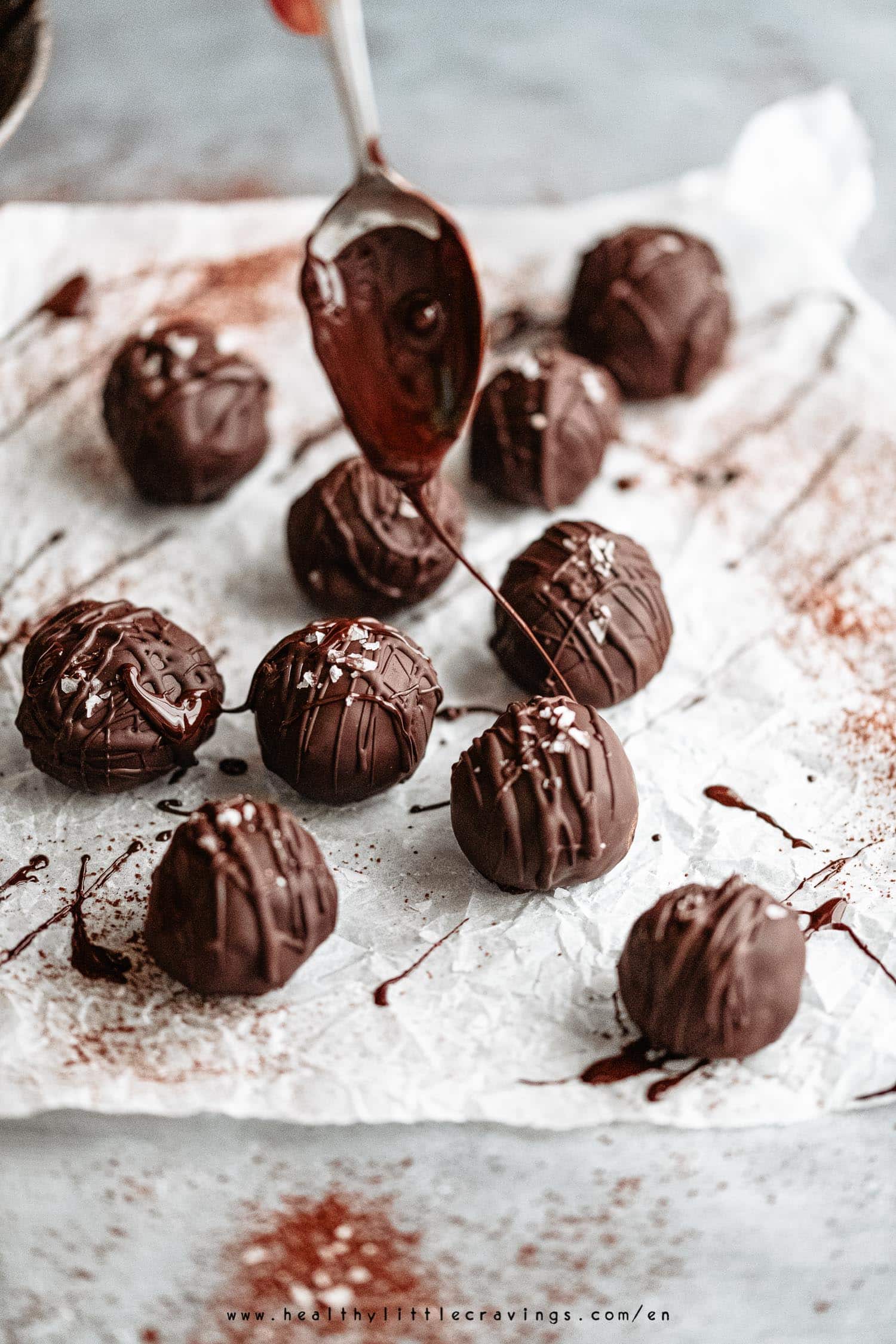 How do you cover truffles in melted chocolate?
This could be a simple question, uh? That's because you don't know the mess I made in the past when coating different kinds of truffles.
In this case it's pretty simple though:
First of all, make sure you have enough melted chocolate;
Pour it into a bowl;
Then dip your chilled truffles into melted joy (aka chocolate) and make sure to coat every single point, the whole surface!
Now take it out using a fork so you can remove excess chocolate.
Put them on a baking tray/plate lined with parchment paper
Dipping them fully into the chocolate is the best "method".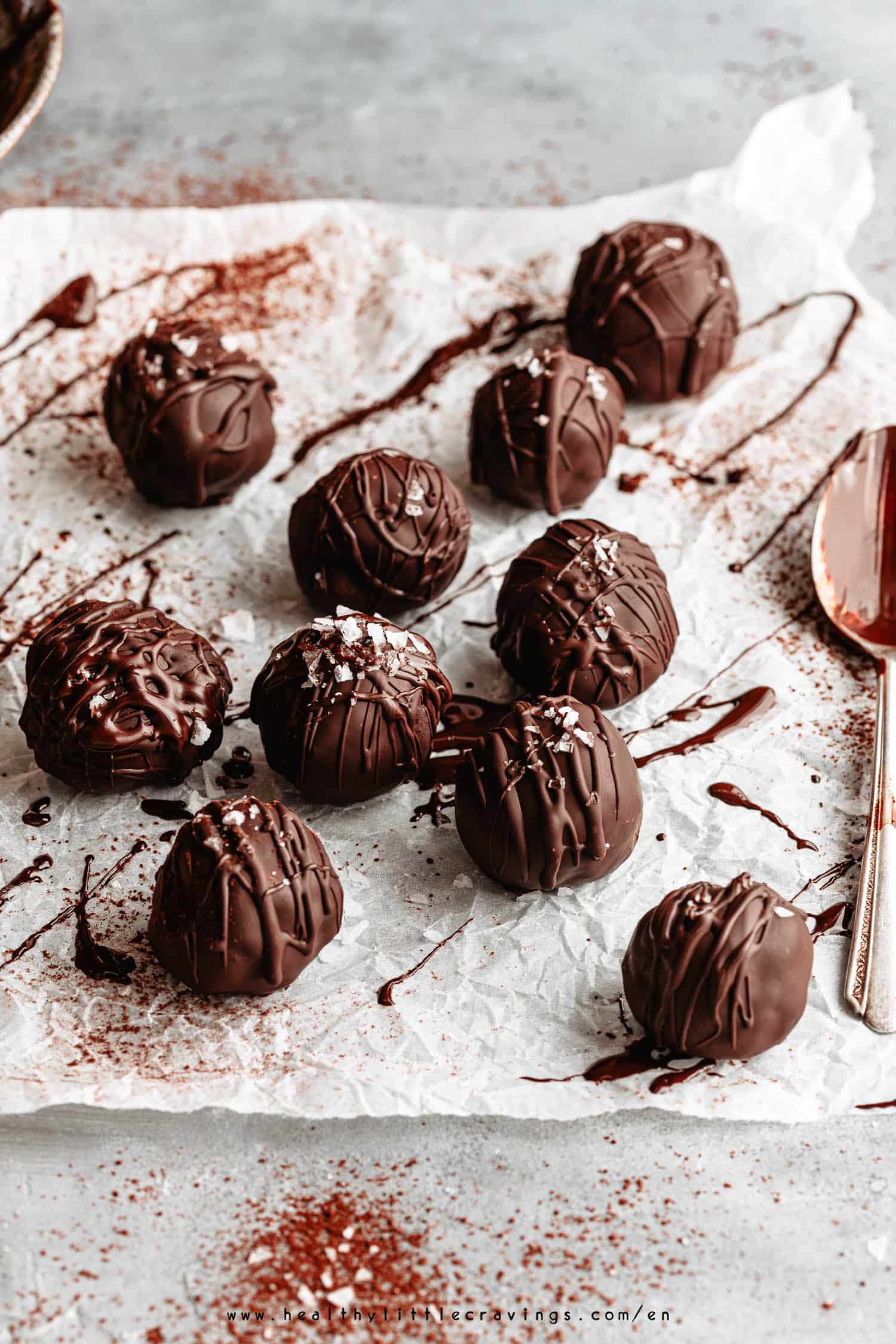 Remember not to eat too many though...
Ok, these chocolate truffles are super nutritious. And delicious. And quick. And everything.
Very often it happens I need (I crave) a mid-morning snack. What I try to do though is alternating savory and sweet food. Like an avocado toast (not a giant one), or some nuts.
So even though these are scrumptious, try not to eat too many and alternate with savory or not-to-sweet snacks. You know, balance!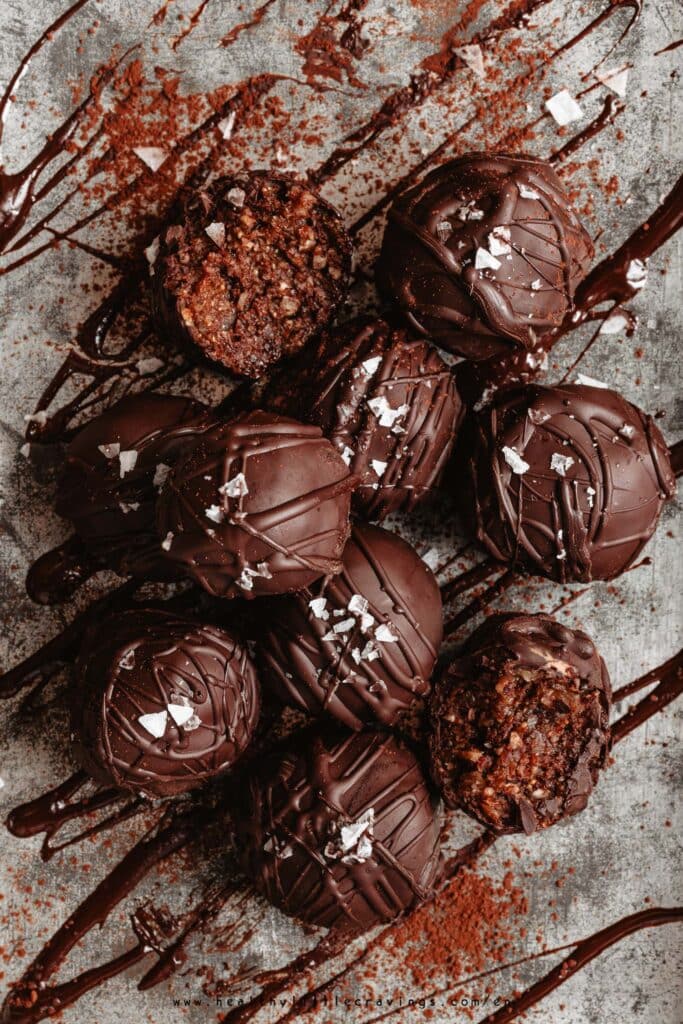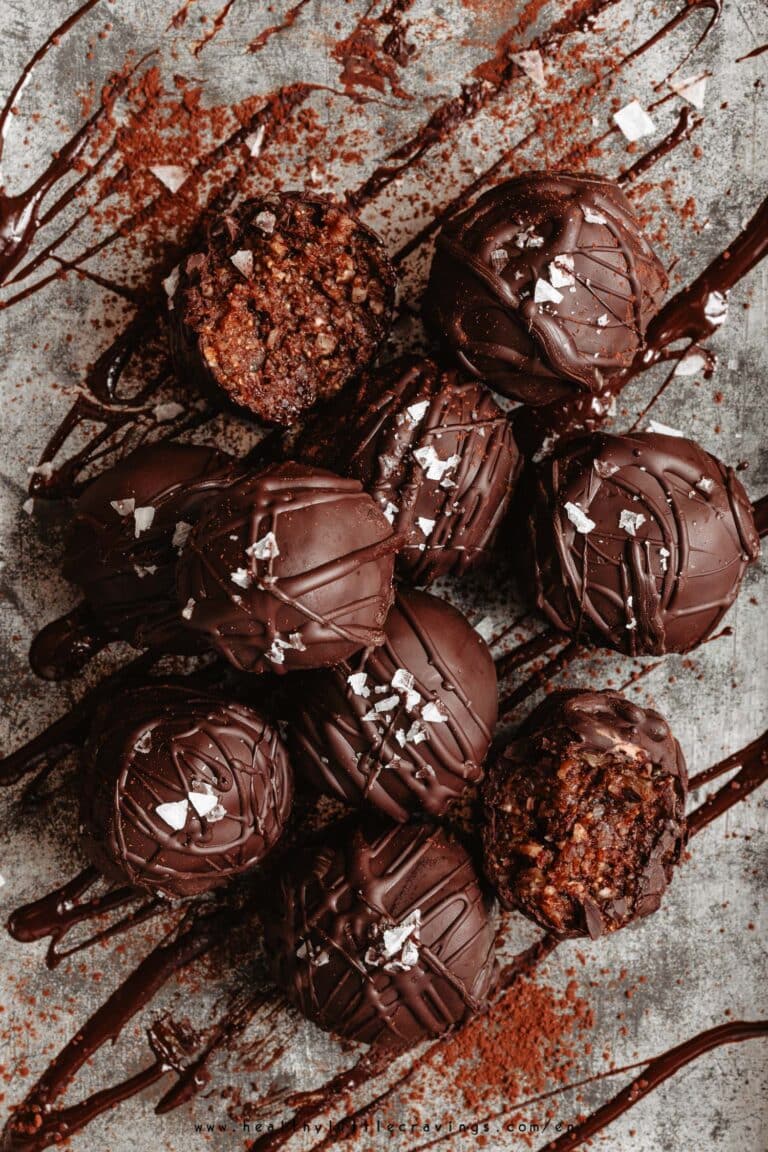 ---
If you make this recipe, please be sure to give it a rating and leave a comment! It would make me so happy! 🙂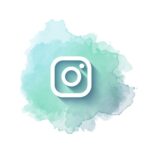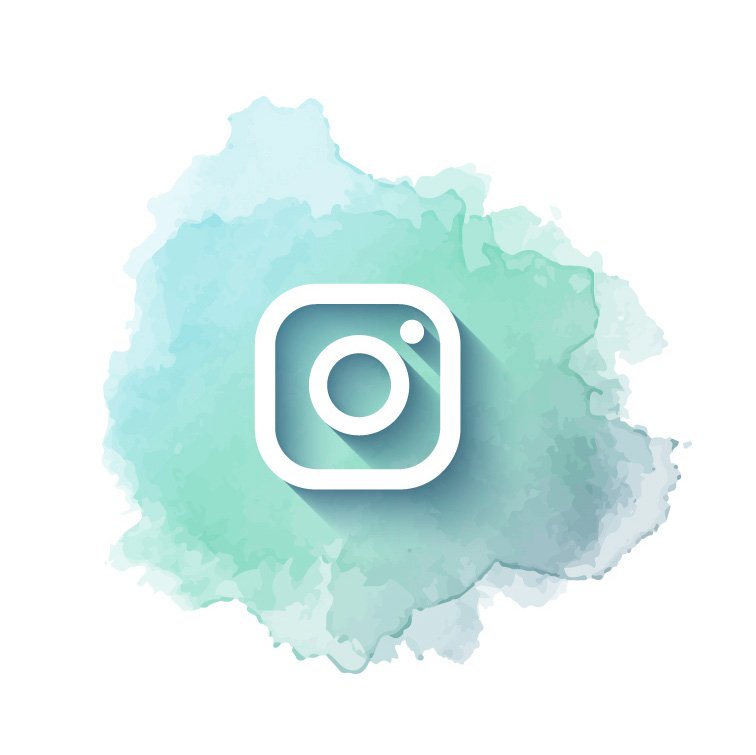 Remember: if you try one of my recipes, tag me on Instagram or DM me the photos!
---
Don't forget to pin and share this easy and delicious recipe!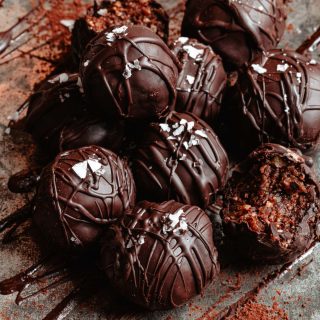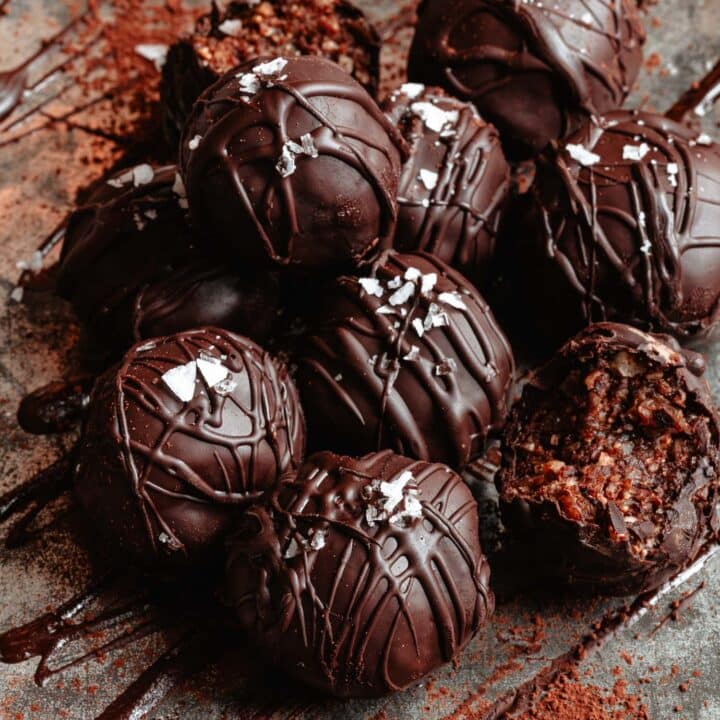 HOMEMADE VEGAN CHOCOLATE TRUFFLES
A sweet and nutritious snack: could you tell these chocolate truffles are made with 4 ingredients only?
Print
Pin
Ingredients
170 gr

Dried figs

40 gr

Hazelnuts

One tablespoon

Unsweetened cocoa powder

100 gr

Dark chocolate
Instructions
If your figs are too dry, let them soak in warm water for approximately 10 minutes.

In a food processor, combine figs, hazelnuts and cocoa. Blend until you get a thick and firm ball of "dough". It should be sticky.

If it's too thick, add some hot water. If too sticky, add some cocoa powder.

Let the mixture chill in the fridge.

In the meantime, melt your chocolate in the microwave or over a double boiler. Let it cool down a bit, into a bowl.

Take the mixture out of the fridge and form 10 truffles.
Coat the truffles:
Using a spoon, dip every truffle into the chocolate and make sure to coat them well. Don't skimp! Take them out of the chocolate using a fork, so you can remove excess chocolate.

Place them on a plate/tray lined with parchment paper.

Let them chill in the fridge or, if you're like me, eat them right away.
---
Do you like chocolatey snacks? Try these whole wheat zucchini choco muffins! Soft and delicious.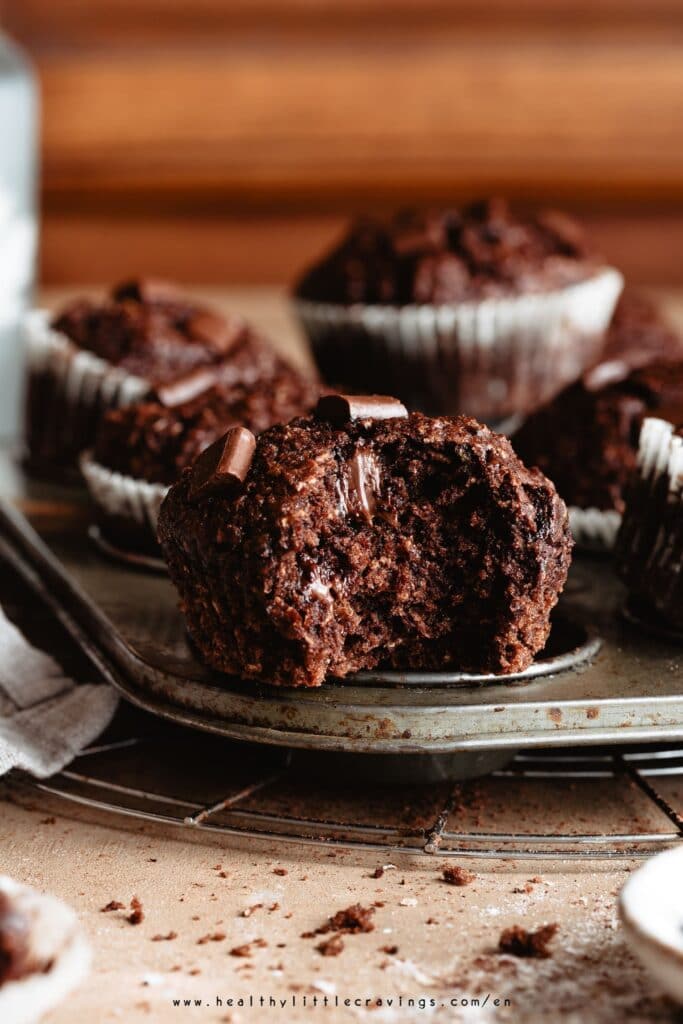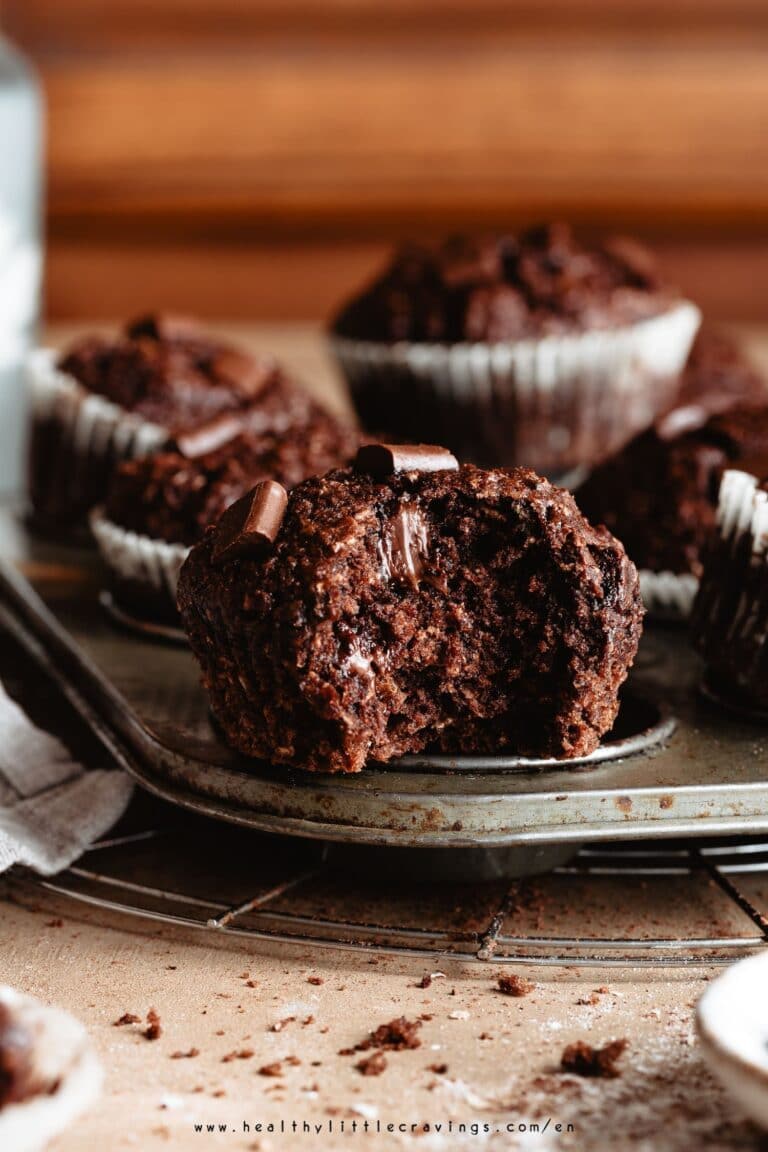 ---
© Healthy Little Cravings – Roberta Dall'Alba.
I own all content and photos' copyright.
Before using my photos and recipes, please email me.
If you would like to republish a recipe, please link back to this post and re-write the instructions in your own words.