What? Come on, after last week's post, you knew this recipe was coming.
Ladies and gentlemen say hello to your new favorite healthy burgers recipe: grilled salmon burgers with a delicious mango and tomato topping!
Now, just go out and buy the best salmon you can find (and some Dijon mustard as well!)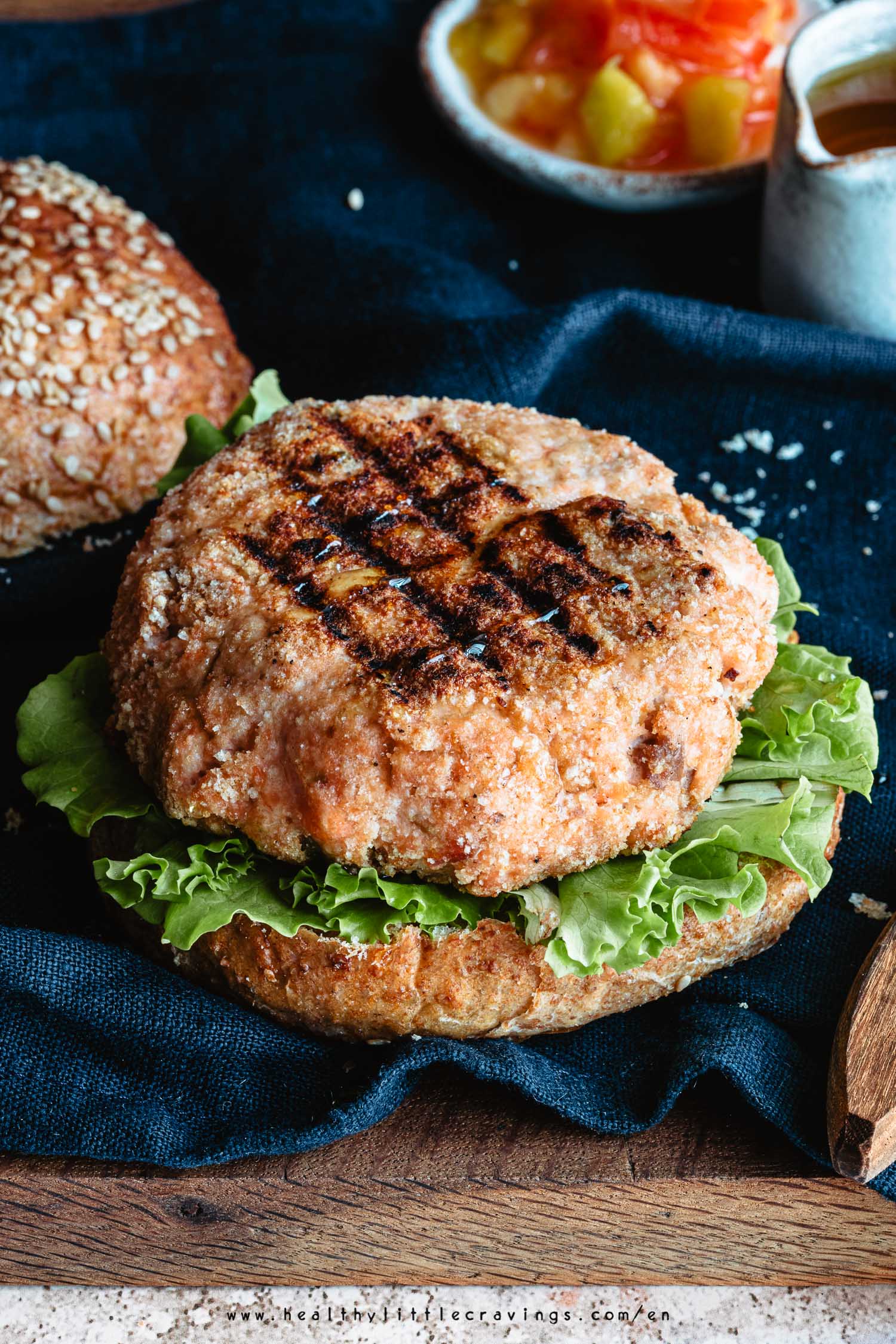 Healthy lunch? Healthy grilled salmon burgers is the answer!
Remember that last week I told you I had no buns ready for my burger recipe? This was the one, my friend!
These bad boys were ready to be eaten. So boyfriend and I ate them, and then we ate them a second time served on my soft whole wheat hamburger buns. And they were surprisingly delicious.
For this amazing grilled salmon burgers recipe I've been inspired (actually, MORE than inspired, I adapted it) by this one I found a while ago on NYT Cooking website.
It's a combination of sharp flavors: Dijon mustard, capers, mustard again... (and the salsa!)
I LOVED IT AT THE FIRST BITE.
And yes I am screaming it.
The most important thing to remember is to buy a HIGH QUALITY (and yes, I'm screaming this too) salmon fillet. The fish is everything here (duh) and, it goes without saying, if you buy a crappy salmon you'll obtain a crappy burger. We don't want that, right?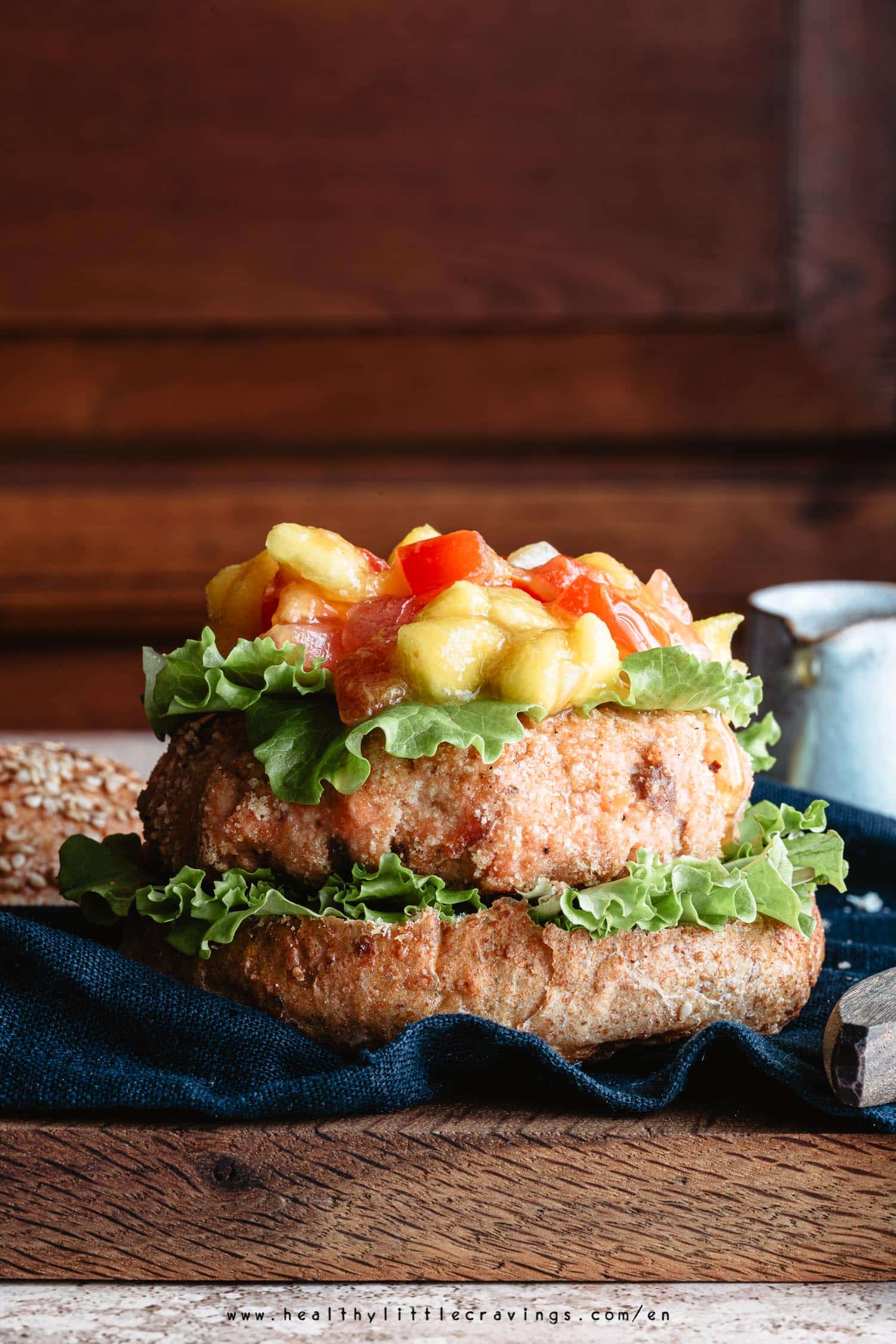 Not sure about salmon and mango together?
Let me tell you: I wasn't either. I mean, yes I had this idea. Like "Oh, I could top my salmon with mango".
But then I couldn't picture salmon and mango together.
So I googled it to see if I could find some interesting recipes and I found this one. That was my inspiration.
If you've been following me for a while, you know that I love sweet and savory (provided it's well balanced). This salmon-mango combo is so...exotic, tropical and delicious!
So if are wondering what condiments go on a salmon burger, just know this one is perfection. Grilled salmon with mango salsa for everyone!
TIP: choose the ripest mango you can find and it'll make your salsa creamy!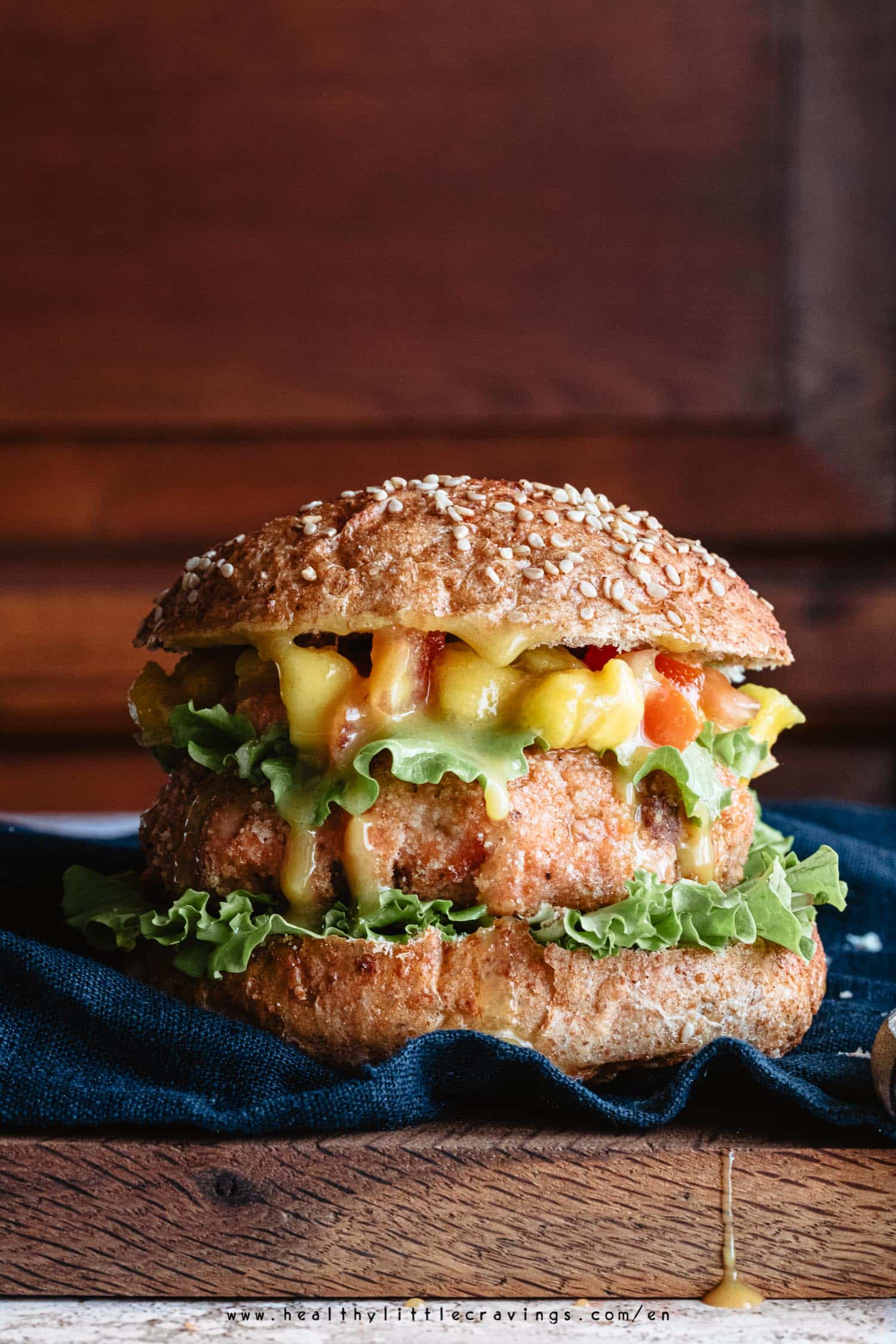 Some frequently asked questions about these salmon burgers...
A girlfriend told me "Wow, this is gourmet!"
Well, it seems fancy, right? It's very easy and quick to make though!
But in case you need it, here I am answering some of the doubts.
How do you know when a salmon burger is done?
Three/four minutes per side should be enough. If you want to check for doneness you have two options:
- cut in half and check the inside;
- if you don't want to ruin presentation, make a small cut and check the inside.
Do not overcook.
Can I freeze my salmon burgers?
Of course you can (unless you're using defrosted salmon to make them).
Form the patties, cook them and let them cool down. Place them on parchment paper and freeze.
How to cook frozen salmon burgers?
If you pre-cooked them, just preheat your oven and cook until they're soft again.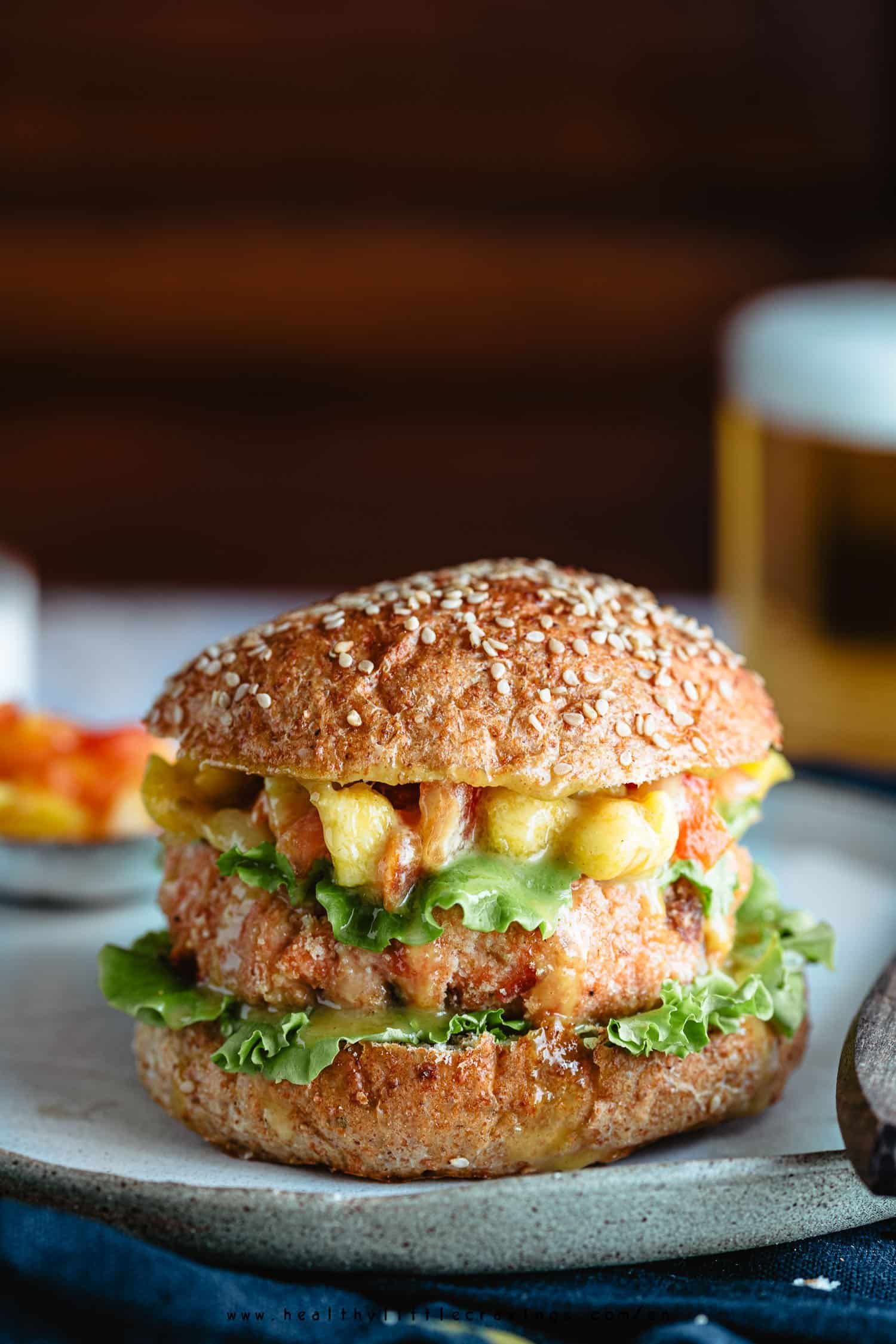 What's the best sauce for salmon burgers?
If you're wondering what condiments go on a salmon burger just know this mango salsa is a perfect topping.
Other sauces: mayonnaise with a bit more lemon, a dill, mustard and honey sauce (like in this recipe), something fresh!
What sides to have with salmon patties?
This is a complete meal: you have bread, fish and veggies.
In case you don't want to make a burger, serve your patties with greens but don't skip the mango salsa!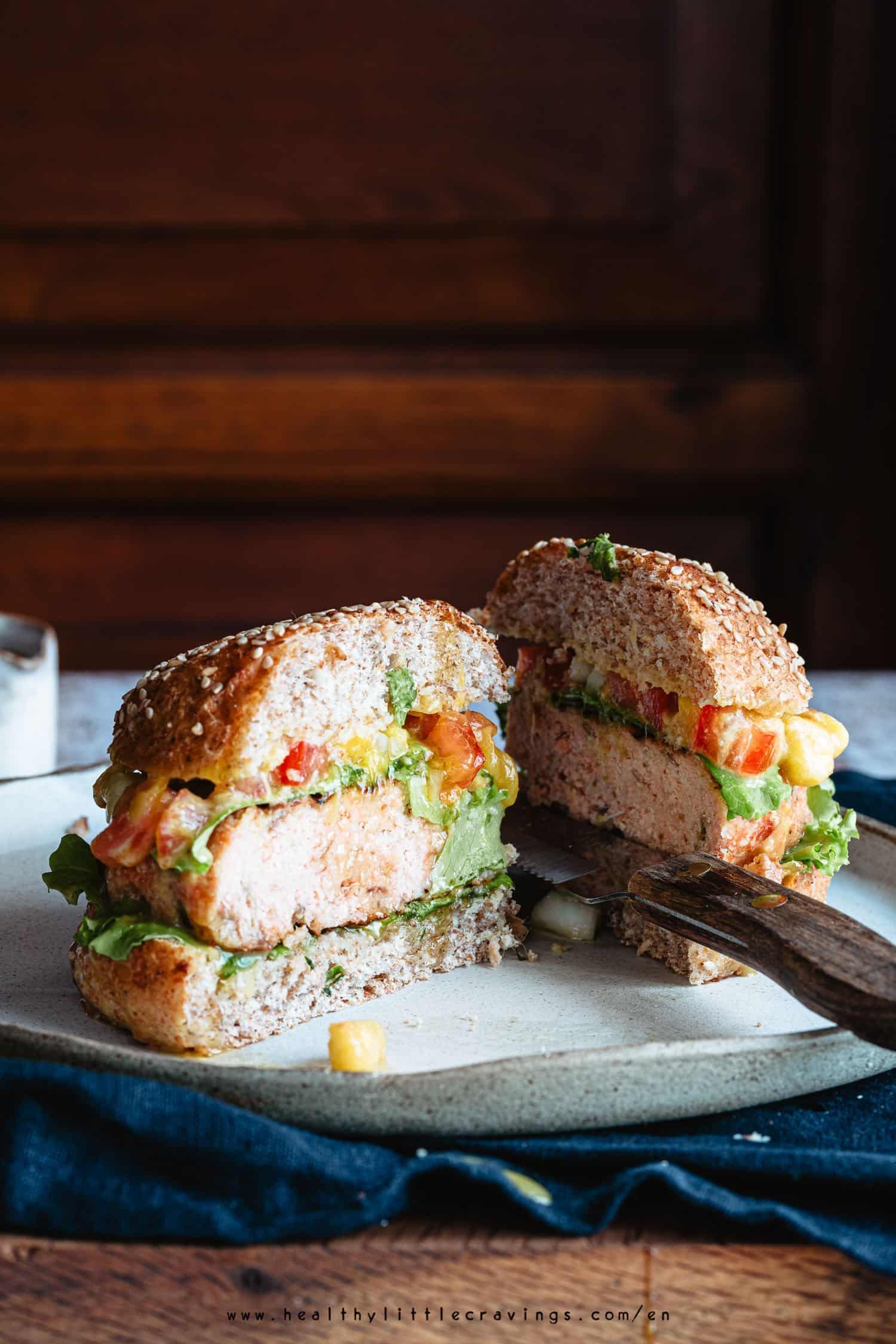 ---
If you make this recipe, please be sure to give it a rating and leave a comment! It would make me so happy! 🙂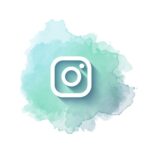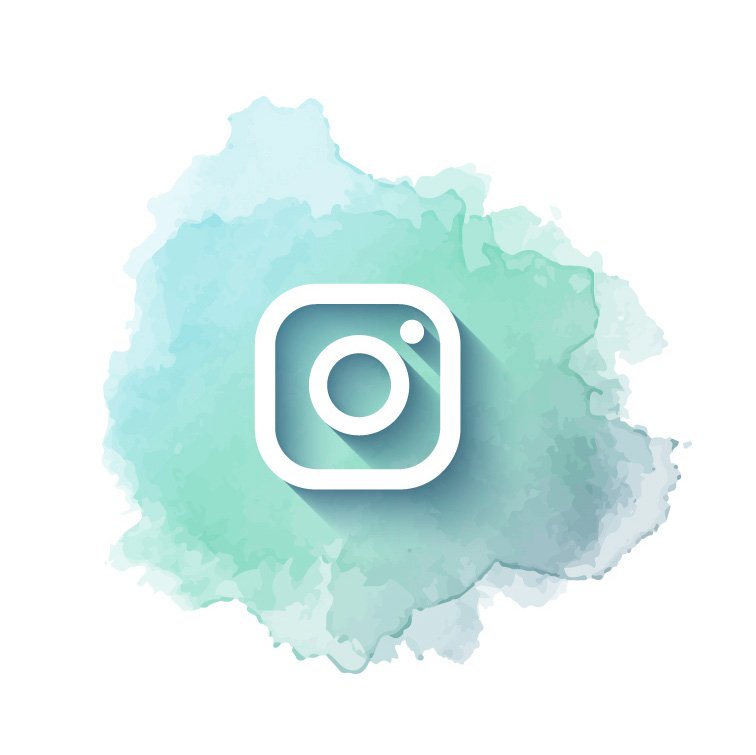 Remember: if you try one of my recipes, tag me on Instagram or DM me the photos!
---
Don't forget to pin and share this easy and delicious recipe!
---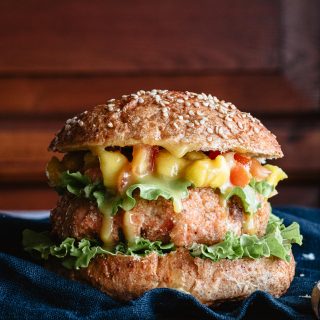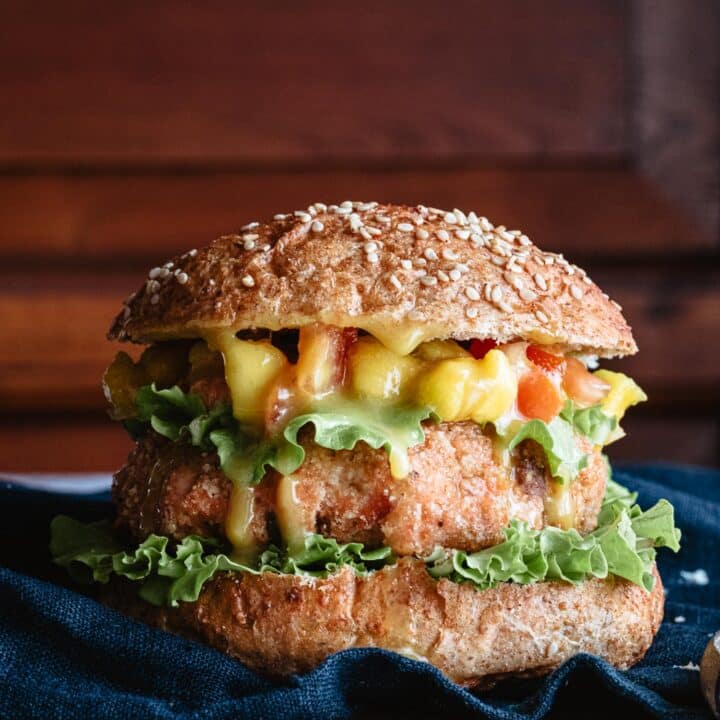 GRILLED SALMON BURGERS
A healthy and nutritious burger made with salmon fillets and topped with mango and tomato. The cherry on top? A mustard honey sauce!
Print
Pin
Ingredients
2

Whole wheat burger buns
For the burgers:
250 gr

Skinless salmon fillets

-

HIGH QUALITY - pin bones removed

30 gr

Breadcrumbs

1 teaspoon

Capers

¾ teaspoon

Dijon mustard

Salt

-

to taste

Black pepper

-

to taste
For the salsa:
90 gr

Ripe mango

130 gr

Ripe tomato

25 gr

Onion

Chili pepper

-

to taste

Salt

-

to taste
To finish:
Lettuce

Honey

-

to taste

Dijon mustard

-

to taste
Instructions
For the salsa:
Cut the mango, tomato and onion into small cubes.

Add chili pepper and salt. Set aside to let the flavors combine.
For the burgers:
Cut the skinless salmon fillets into chunks and add them to the container of your food processor.

Add breadcrumbs, desalted capers, mustard, black pepper and salt (just a pinch, capers should give flavor too)

Turn the food processor on and pulse. The goal is to have a roughly pureed mixture.

Form two patties by hand.

Grill your burgers a few minutes per side (don't overcook).

NYT cooking suggests "to check for doneness, by making a small cut and peeking inside" - I cut my burger in two so I could see the doneness.
To finish:
Cut the bun in two parts. Put some lettuce on it.

Garnish with a bit of honey and Dijon mustard, and put the top of the bun on top!
---
Loved this recipe? I've got another one for you: my soft hamburger buns are perfect for these patties!
---
© Healthy Little Cravings - Roberta Dall'Alba.
I own all content and photos' copyright.
Before using my photos and recipes, please email me.
If you would like to republish a recipe, please link back to this post and re-write the instructions in your own words.