A healthy homemade crunchy granola recipe for my virtual friends: chocolate orange granola with delicious tangerine juice!
---
Ok, I'll be honest: I'm beginning to think that I'm addicted to granola, healthy granola!
And when I say healthy I mean:
nutritious
with tons of hidden benefits
tasty
that satiate
This one has all the above mentioned benefits: it's nutritious (thank you buckwheat groats and oats), tasty (thanks chocolate and essential oils from orange!) and  it's "in season" (oranges, tangerines...). What more could you ask for? Oh, crunchiness, I heard you say. Well, here's Miss crunchy granola, dear friend!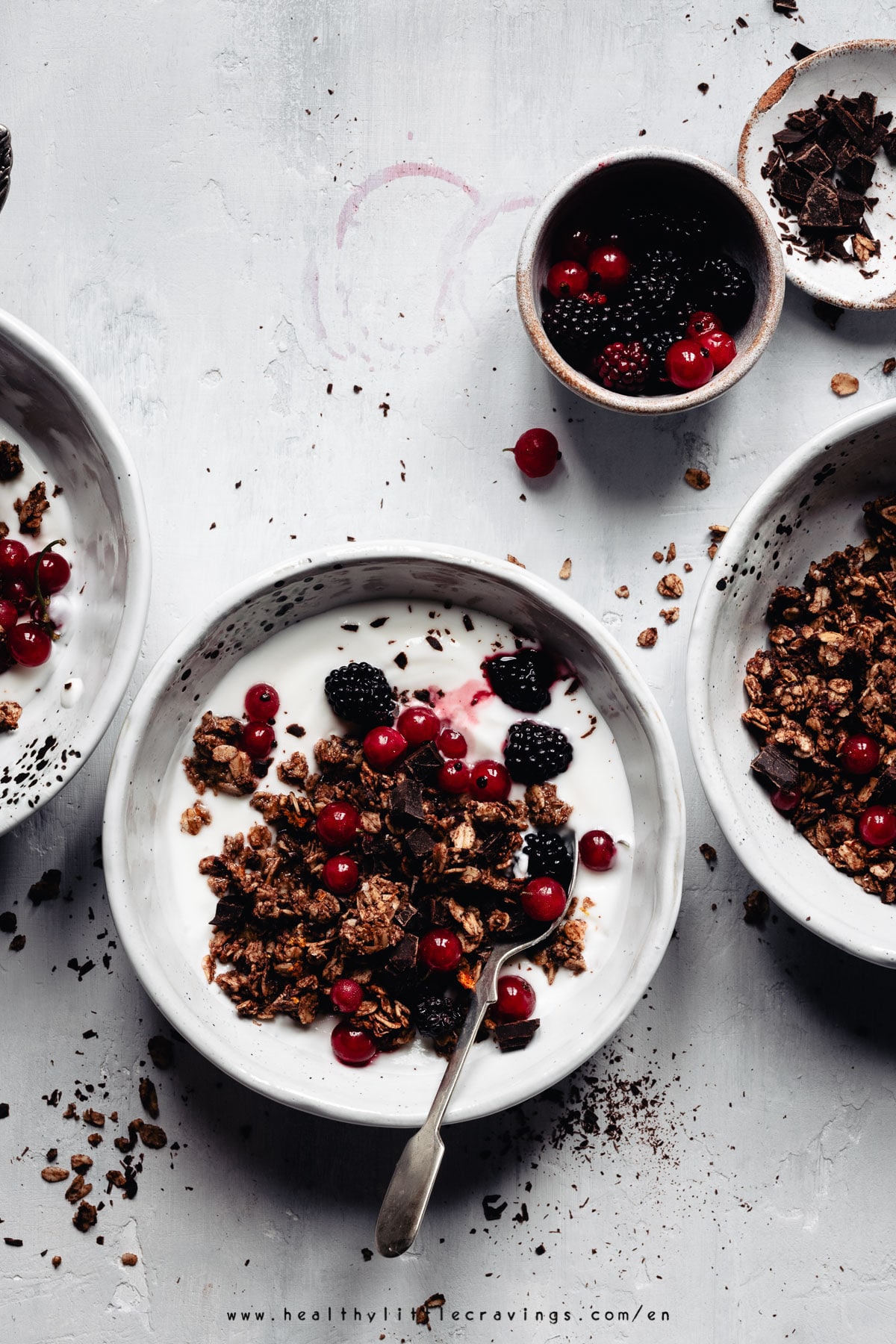 There's nothing like healthy homemade crunchy granola recipe...
Told you: I'm addicted to granola. And not only because I loooove eating it, but I love preparing it. What makes me lose my mind (in a positive way) is that most of the times, when still in the oven, it seems like it doesn't want to become crunchy. Then you take it out, let it cool and the magic happens.
Plus, I don't know if I'm lucky or what, but it seems I hit the nail on the head all the time: I always make the crunchiest granola! Can I be proud of myself?
...with some Vitamin C!
My all time favorite is OBVIOUSLY chocolatey granolas. It's unbelievable though that I've never shared the recipe here on the blog (except for the pumpkin choco granola I posted back in November). Shame on me!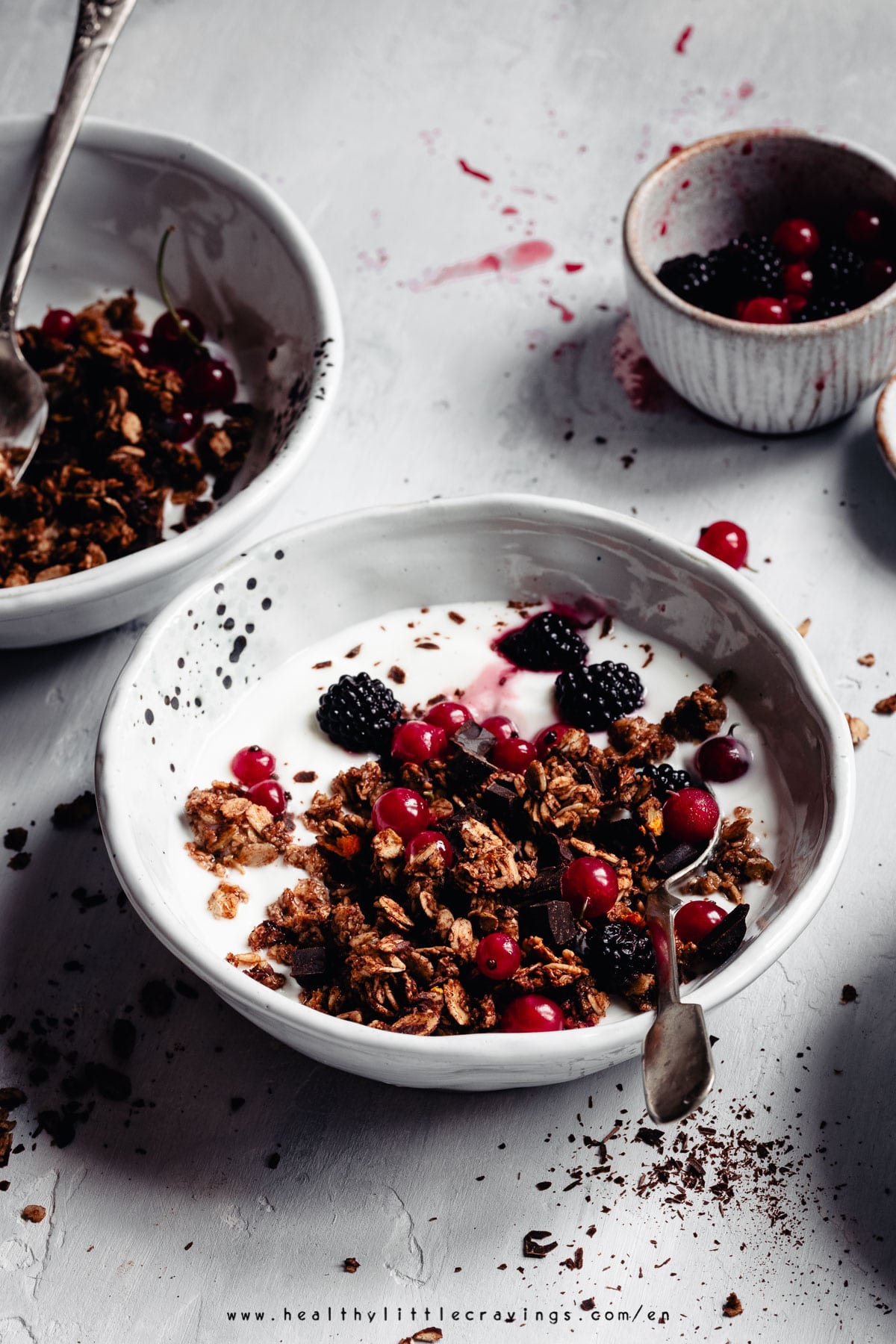 Last month while planning January's recipes, I thought 'Ok, what if I add a wintery touch to this deliciousness? What if I create a healthy chocolate ORANGE granola and I also add tangerines' juice?'. Said and done!
Oh yeah that's another addiction of mine: I'm eating my weight in tangerines right now. When I don't know what to snack on, I pick one tangerine from the fruit bowl. Then I eat a second, a third, a fourth...
Hope you'll love my super crunchy granola recipe with chocolate and orange too!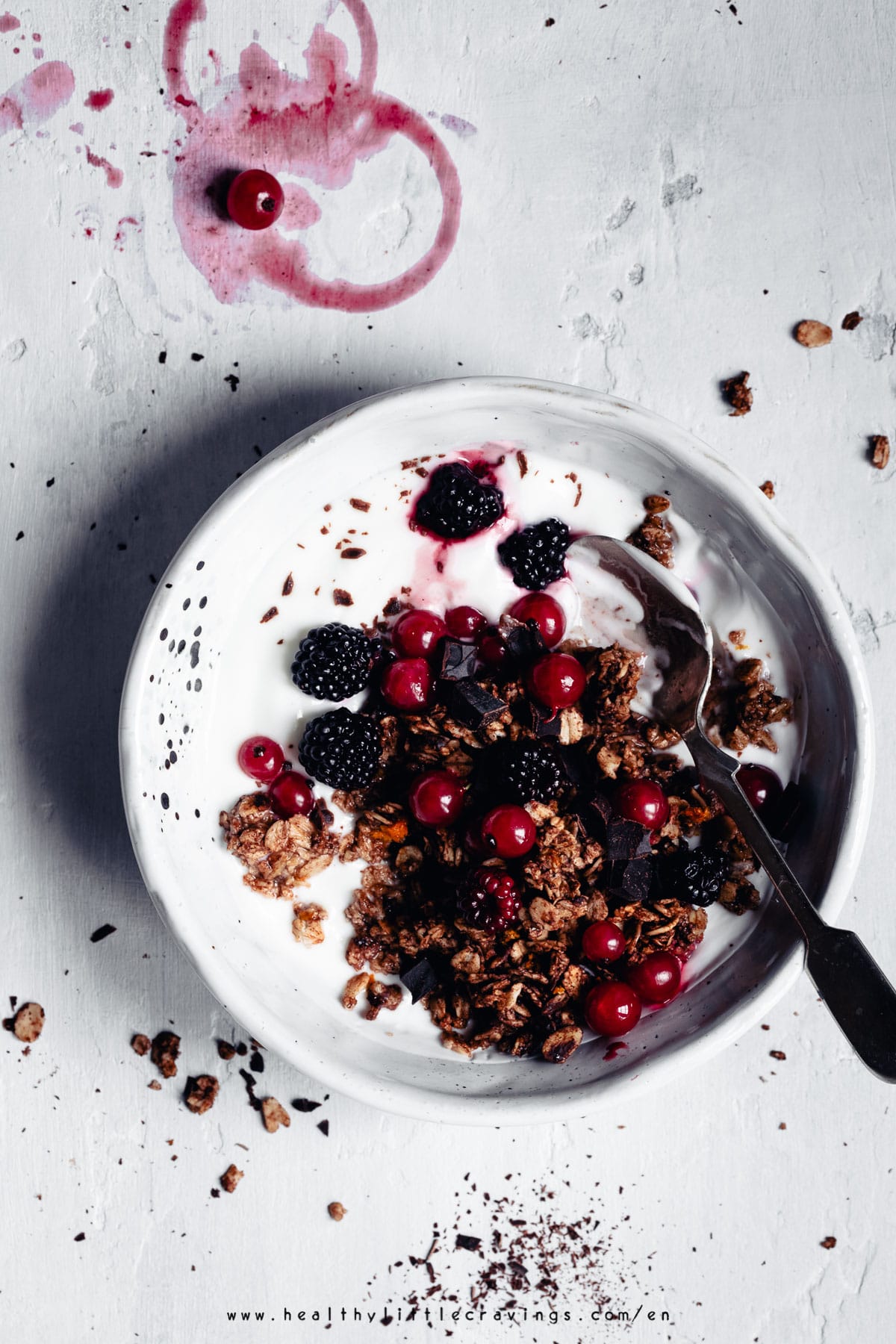 ---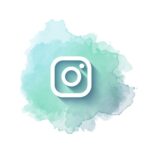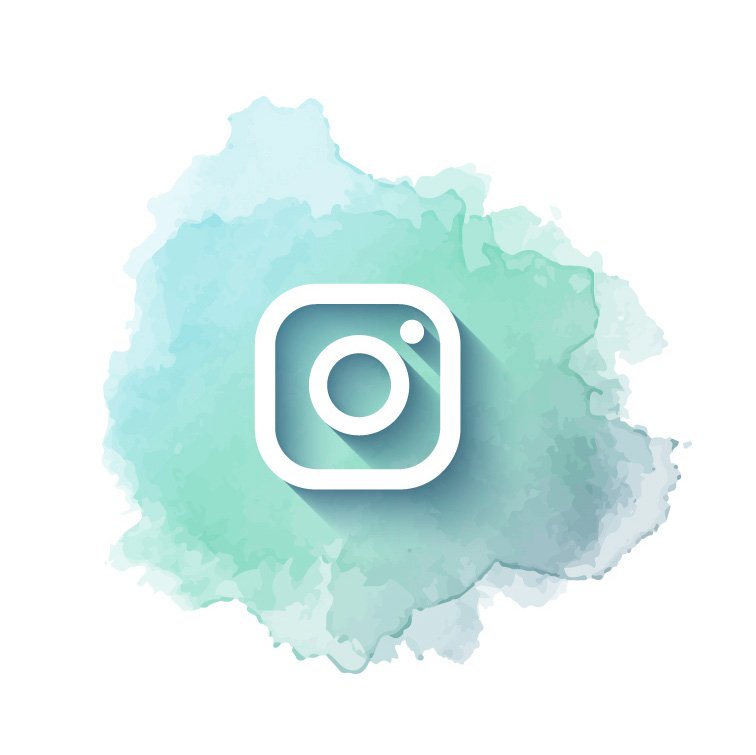 Remember: if you try one of my recipes, tag me on Instagramor DM me the photos!
---
NOTE: This post contains affiliate links which means I make a commission off of the links below with no additional cost to you. Thanks for supporting me!
---
CHOCOLATE ORANGE GRANOLA
A wintery granola for my "healthy friends": healthy chocolate orange granola with delicious tangerine juice!
Print
Pin
Ingredients
85

gr

Buckwheat groats

85

gr

Oats**

60

gr

Tangerine juice

20

gr

Raw brown sugar

-

(adjust to taste)

30 gr

Oil

-

(I've used seeds oil, you can also use coconut oil)

1 tablespoon

Cocoa powder

a pinch

Salt

1

Orange

-

(the zest)

20/30 gr

Dark chocolate
Instructions
Preheat the oven at 150°C (300°F)

In a bowl, mix oats, buckwheat groats, tangerine juice, sugar, oil, cocoa powder, a pinch of salt and stir with a spoon.

Line a baking tray with parchment paper and spread the mixture on it.

Bake for 30 minutes, stirring halfway through. (It'll become crunchy once it's out of the oven and cooled down.)

You can add chocolate and orange zest when still warm or when cooled down.
Notes
** To make it gluten free, be sure to use certified ingredients.*

 
---