I bet you've never thought you could make a creamy and easy soup with beets that is also delicious and jam packed with benefits (and look at that vibrant color!). Best way to eat this vegetable, in my opinion.
Allow me to introduce you the best beetroot soup recipe you will ever have: not too sweet, with the right touch of spiciness and earthiness.
---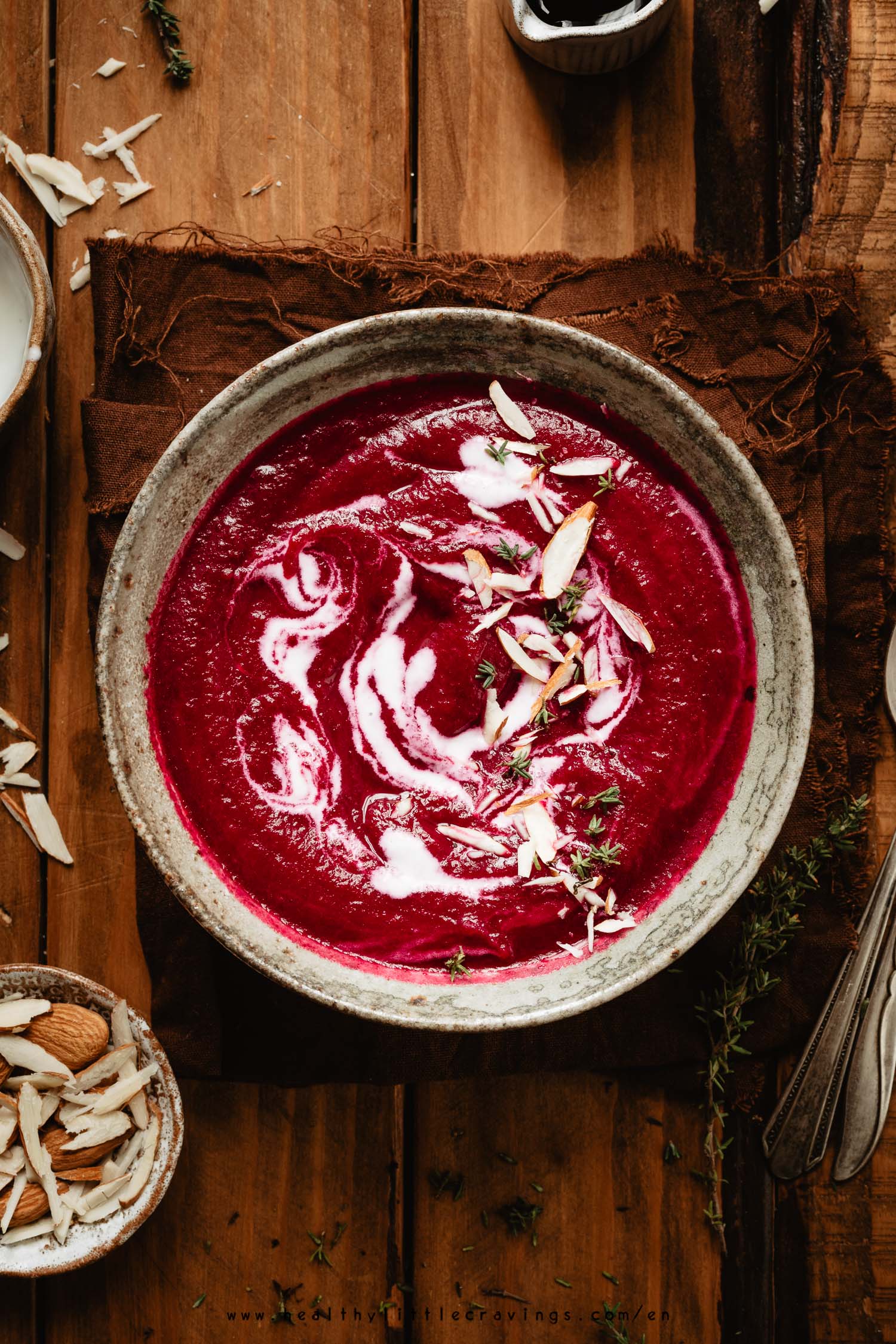 How is this different from Borscht? What does soup with beets taste like?
You may have heard of Borscht, a delicious sour soup, associated with Eastern Europe cuisine. In Ukraine, Borscht is made with beetroots, beef and pork (or other meat), and other vegetables (zucchini, beans, but also apples...).
So, I cannot "afford" to call my recipe Borscht, because it's definitely not like the original recipe. My vegan beetroot soup is creamy, velvety, and doesn't have "chunks" of veggies.
What does it taste? Beetroot has an earthy flavour, that you either do like or don't. If you cook it, it tastes sweet. Therefore, this beet soup tastes...sweet!
Though it has this particular flavor, you can easily transform it by balancing out (in fact, this beet soup doesn't only taste sweet, but also sour and spicy!). How? Keep reading.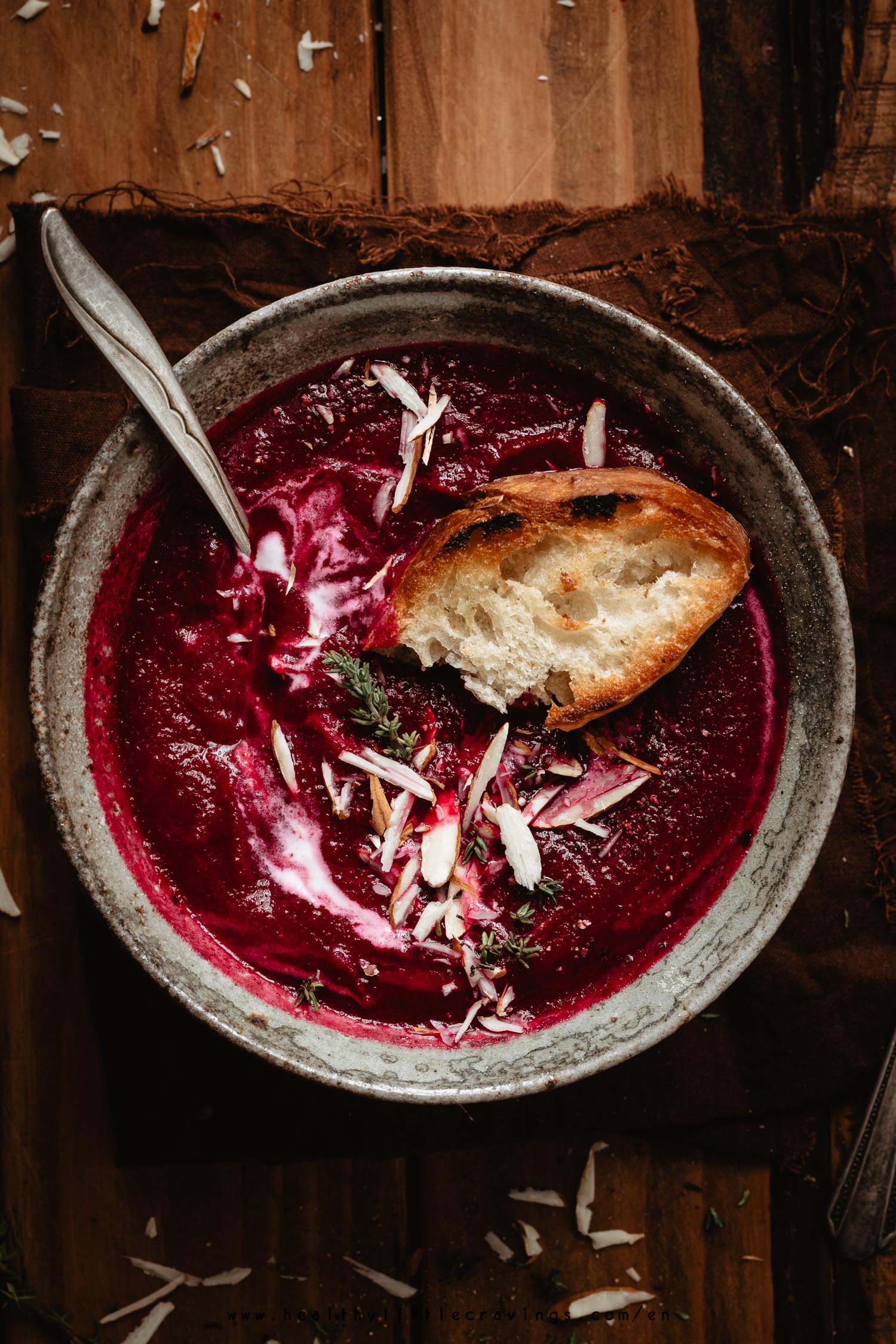 What you'll need:
Very simple and basic ingredients (if you ask me):
EVO oil, onion. To add some depth of flavor (who doesn't like slightly fried onion?)
Ginger. It will add a tiny bit of spiciness.
Potato. To add creaminess. I use simple yellow potatoes.
Beetroots. Earthy, packed with nutrients.
Balsamic vinegar. To add some sourness and balance the sweetness of the beets.
Yogurt, mustard and thyme. To garnish, and add more sourness. If you want a vegan beetroot soup, just substitute with soy yogurt and a tiny bit of lemon juice. If you are not vegan and don't have yogurt, try sour cream.
How to make beets soup
Fun fact: I almost used to "hate" beets. I've always seen mom eating them (raw), but I had never had the courage to try. In recent years though, I started eating and liking them.
I've tried making a decent soup with beets for quite a few times, and every time I ended up disliking it. Yep. As soon as I started eating and actually liking beetroot, I started messing up with unbalanced preparations lol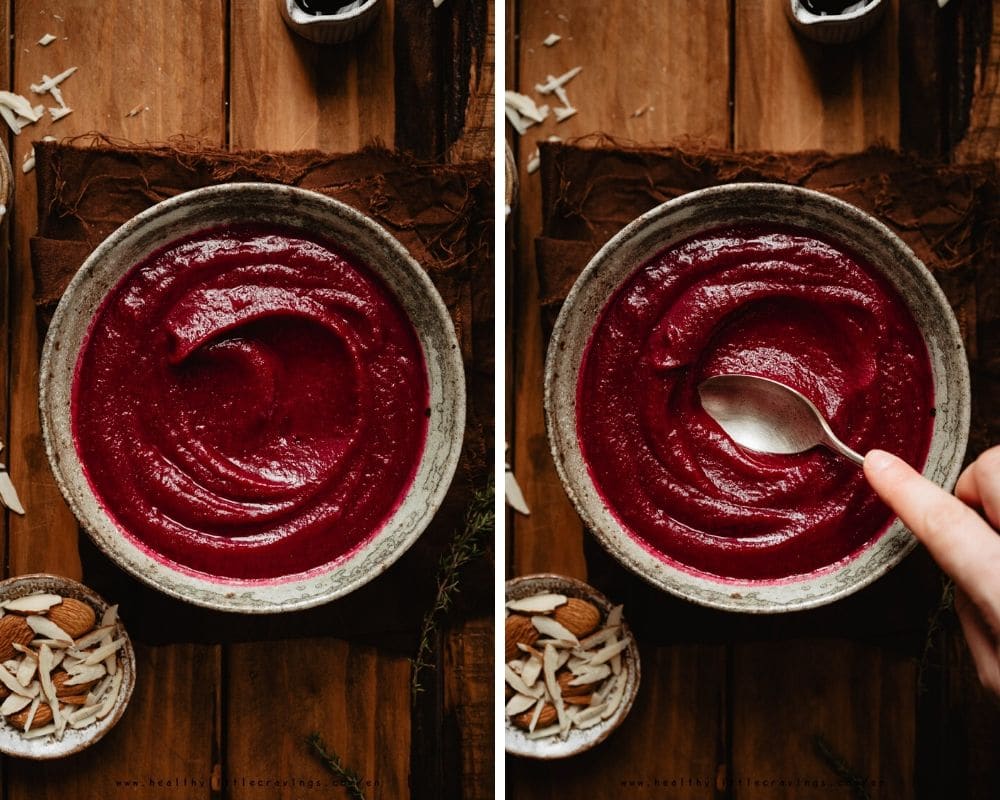 But then I found out I was simply not balancing the flavors. Cooking my beets and simply blending them with a bit of water and/or milk and salt was basically just like making a smoothie. Problem was: I wanted a soup, not a smoothie. Let's see how to make beet soup:
1. Cook onion and potatoes
In a medium pan, over medium heat, add oil and minced onion and slightly fry until golden. Then add cubed potatoes. The smaller the cubes, the quicker they will cook. Let them become golden brown, this will also add flavor.
Add water and cover, cook until tender.
2. Add beets and blend
When the potatoes are cooked, add cubed beets, salt, hot water and then blend using an immersion blender.
Alternatively, transfer to a food processor and blend. Add balsamic vinegar, try the soup and adjust to your taste. If you don't like the beetroot soup that creamy and thick, add water.
Lastly, garnish with yogurt, mustard, thyme and (optional) sliced almonds.
So, that's how you create balance when you have a dish like this: just think of its flavour first (earthy and sweet), and then of its opposite (sour and/or salty). A typical pairing is goat cheese, but I didn't have it (you can crumble it on top, on the finished dish).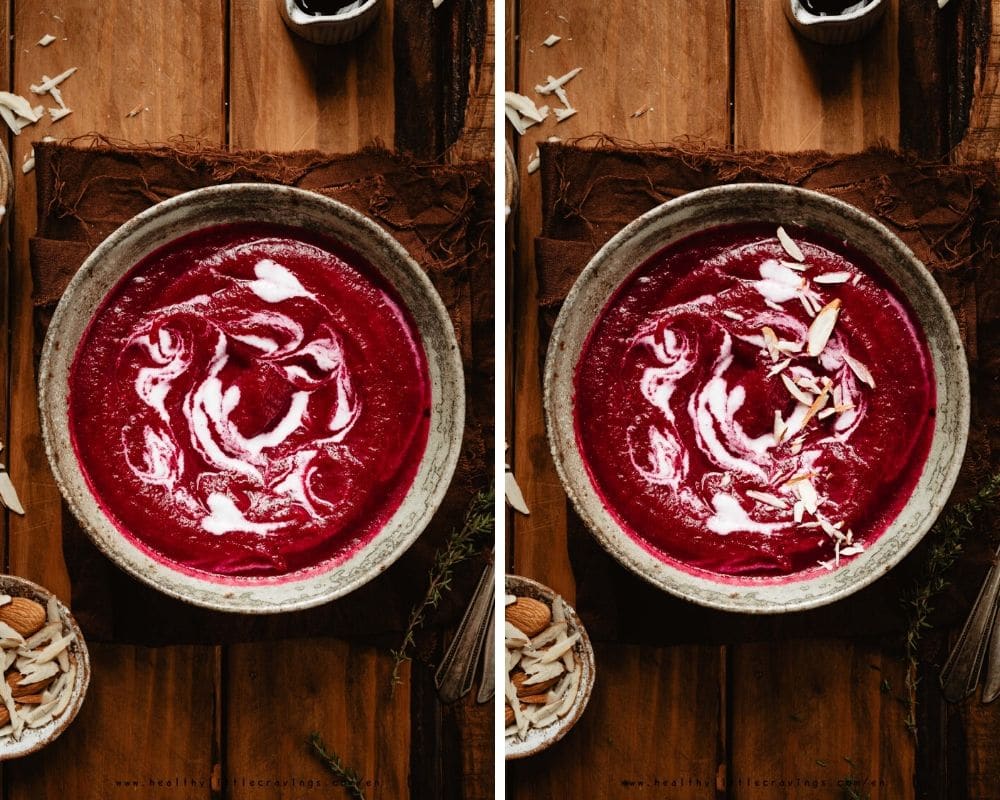 In this case to balance sweetness, I've used balsamic vinegar/yogurt and ginger. The firsts give sourness, the latter gives a bit of spiciness. I then wanted to give a nutty crunchy touch so I added almonds.
And that's how the best beet soup ever was created, by combining different flavors.
Are beets good for you?
YES YES YES. Please remember I'm not a nutritionist, but I can tell you for sure that beets are so good for our bodies. They are such an amazing source of minerals (just like iron) and vitamins.
The website where I love informing myself on (it's called INRAN - National Research Institute on Food and Nutrition) says beets are remineralizing (they're rich in minerals, antioxidants and amazing for those suffering from anemia, just to say a few).
Guess what, they're perfect if you have a cold (but remember they're not a remedy)! So comforting, ideal to warm up your body on colder days!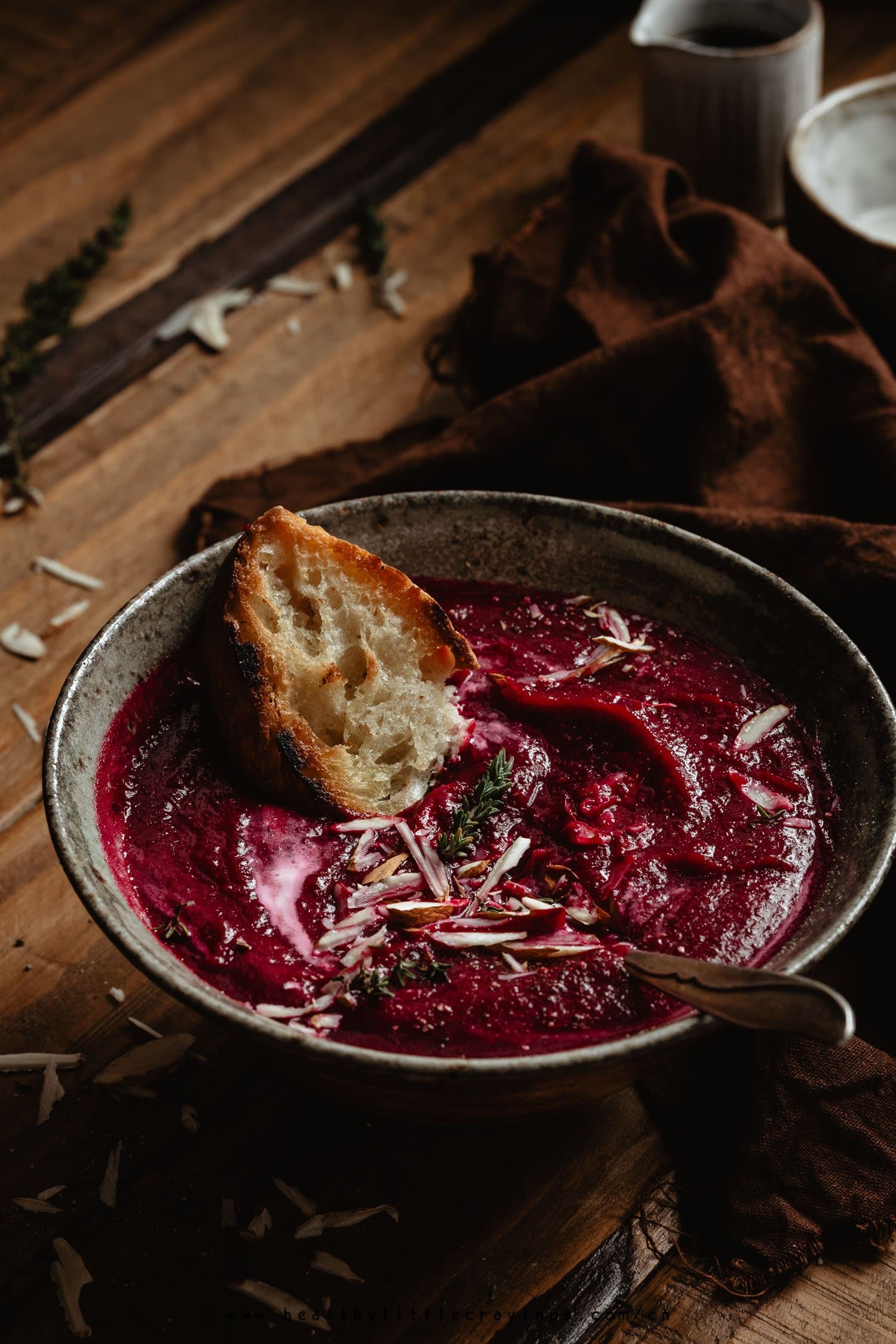 Tips for the best beetroot soup
If you, like me, looove easy and quick meals, then I highly recommend that you use cooked beetroots (possibly organic). They come in a package, you can find them in stores. Or just boil fresh beets.
To add even more flavor, use vegetable broth instead of water.
Another tip: please don't omit any of the ingredients here (except the greek yogurt, if you're vegan), because each one of them will contribute to the overall balanced flavor.
How to store this
I usually prefer to prepare and eat right away, but in case you don't want to/can, simply pour the beet soup into an airtight container and store into the fridge, for up to 2 days (I would say not more).
---
If you make this recipe, please be sure to give it a rating and leave a comment! It would make me so happy! 🙂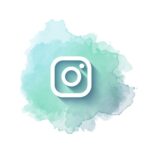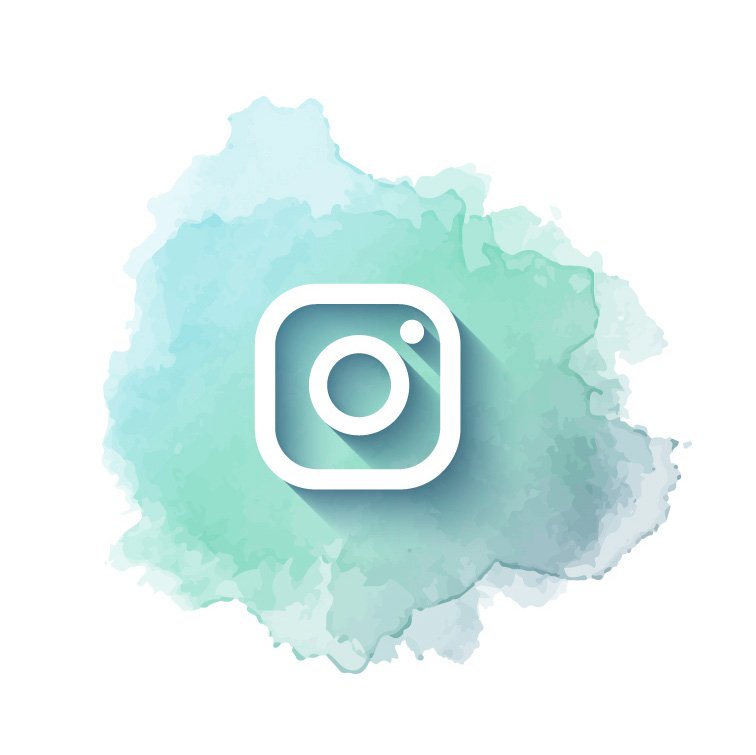 Remember: if you try one of my recipes, tag me on Instagram or DM me the photos!
---
Don't forget to pin and share this easy and delicious recipe!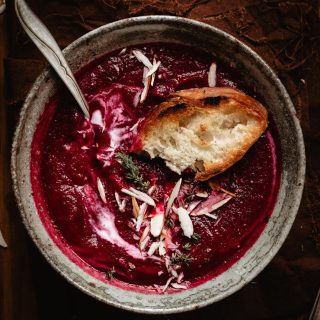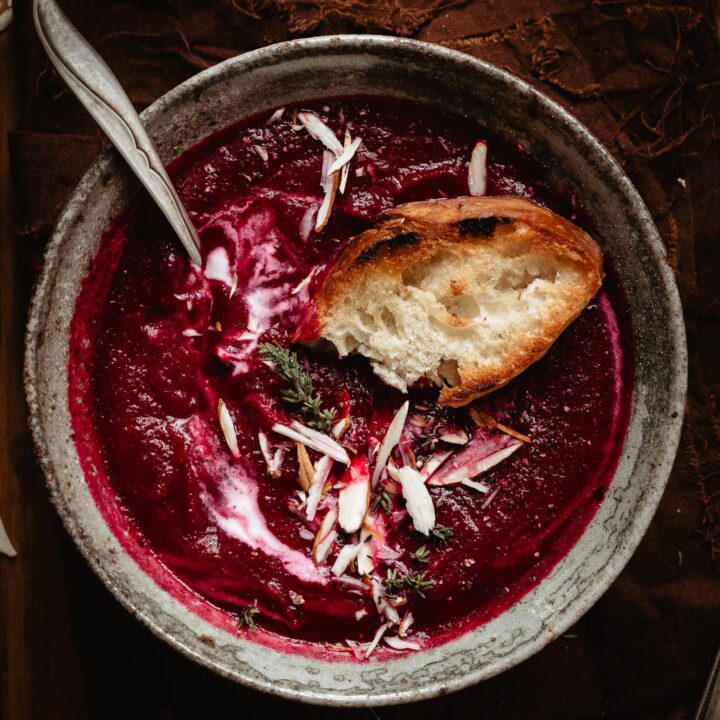 Easy Soup With Beets And Ginger
A comforting earthy soup. This beet soup is the best you can make: it's slightly sweet and slightly spicy!
Print
Pin
Ingredients
1

tablespoon

Extra virgin olive oil

5

gr

Fresh ginger (minced)

½

Onion (sliced)

-

(about 70 gr)

1

medium/large

Peeled potato

-

(270 g)

2

cups + ¼

Hot water

-

450 g

2

cups (approximately)

Boiled beetroots

-

300 g

1

tablespoon

Balsamic vinegar

-

(or apple cider vinegar)

to taste

Salt
To garnish:
30

gr

Greek yogurt (omit if vegan)

¼

teaspoon

Mustard

Thyme

Almonds

Black pepper
Instructions
In a pan, heat a tablespoon of extra virgin olive oil then lightly fry the onion and ginger until golden.

Add peeled potatoes cut into tiny cubes and let them brown for a few minutes.

Add a cup (200 g) of hot water and cover with a lid. Cook until potatoes are tender.

When cooked, add cooked beets, a pinch of salt and the remaining hot water.

Using an immersion blender, blend until creamy then add a tablespoon of balsamic vinegar.

This beet soup is velvety and smooth, but feel free to add more water if you want a more liquid consistency.
To garnish:
Make a sauce using greek yogurt and a bit of mustard.

Garnish with thyme, sliced almonds and black pepper.
Nutrition
Nutrition Facts
Easy Soup With Beets And Ginger
Amount Per Serving
Calories 271
Calories from Fat 63
% Daily Value*
Fat 7g11%
Carbohydrates 44g15%
Protein 6g12%
* Nutritional information is only an estimate. The accuracy of the nutritional information for any recipe on this site is not guaranteed.
---
Do you like soups?
Check out my easy vegetarian French onion soup!
Please try it because it's seeeeriosuly scrumptious and addictive!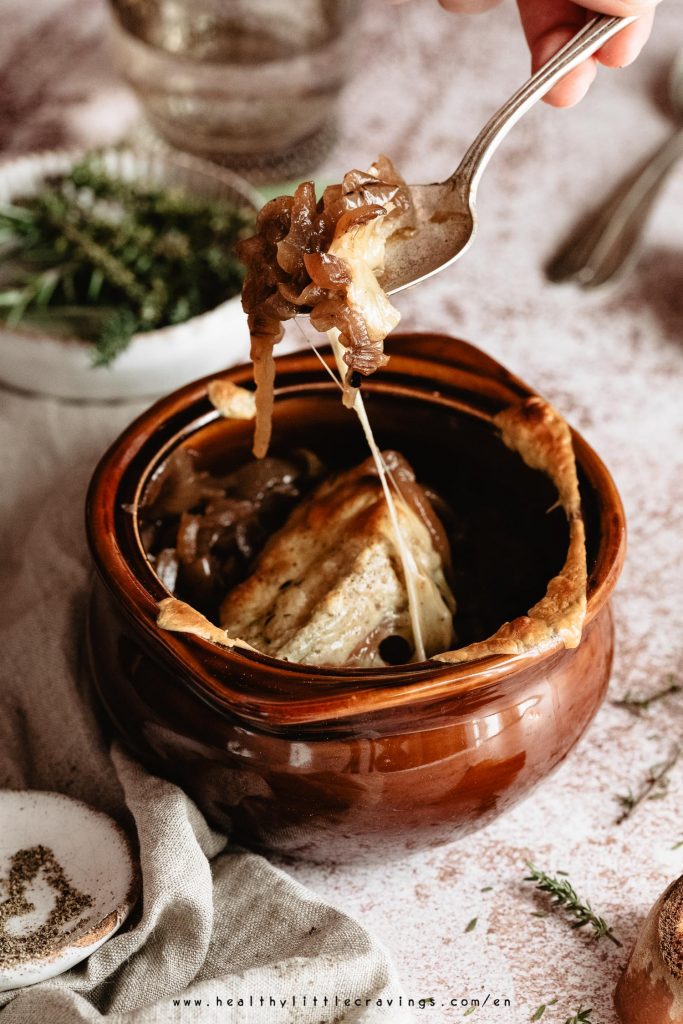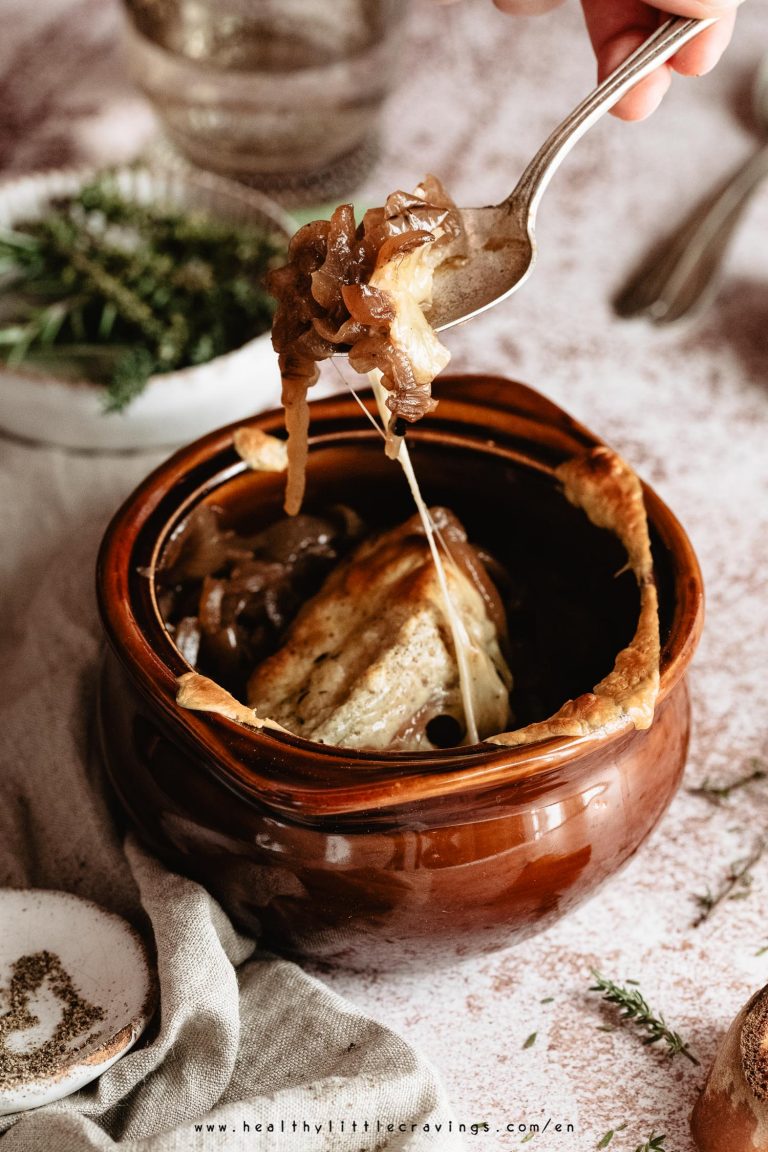 ---
© Healthy Little Cravings – Roberta Dall'Alba.
I own all content and photos' copyright.
Before using my photos and recipes, please email me.
If you would like to republish a recipe, please link back to this post and re-write the instructions in your own words.