There's somethings so special about developing a recipe that is both freaking delicious and healthy. It's like winning the lottery.
If you know me in real life (oh, well, also if you know me via Instagram) you know BAKING is my passion. I have a huge love for traditional recipes (made with butter, sugar etc), but I also like changing ingredients, experimenting with new flavors and trying trendy recipes. And these are definitely trendy right now.
Ladies and gentlemen, allow me to introduce my black beans brownies vegan and gluten free, the most decadent & healthy brownies EVAH!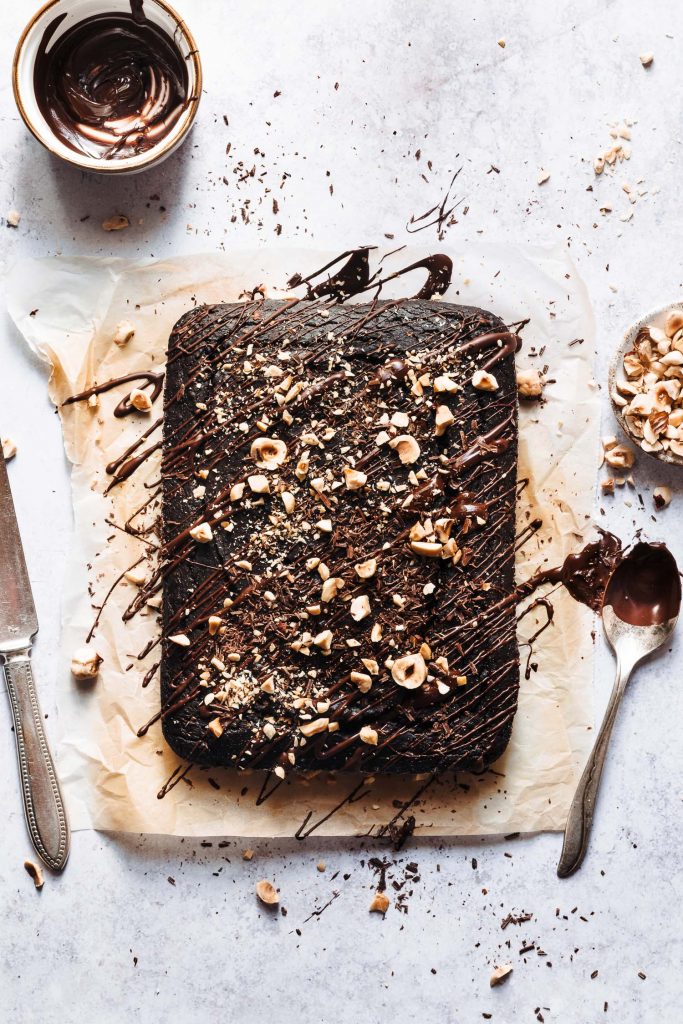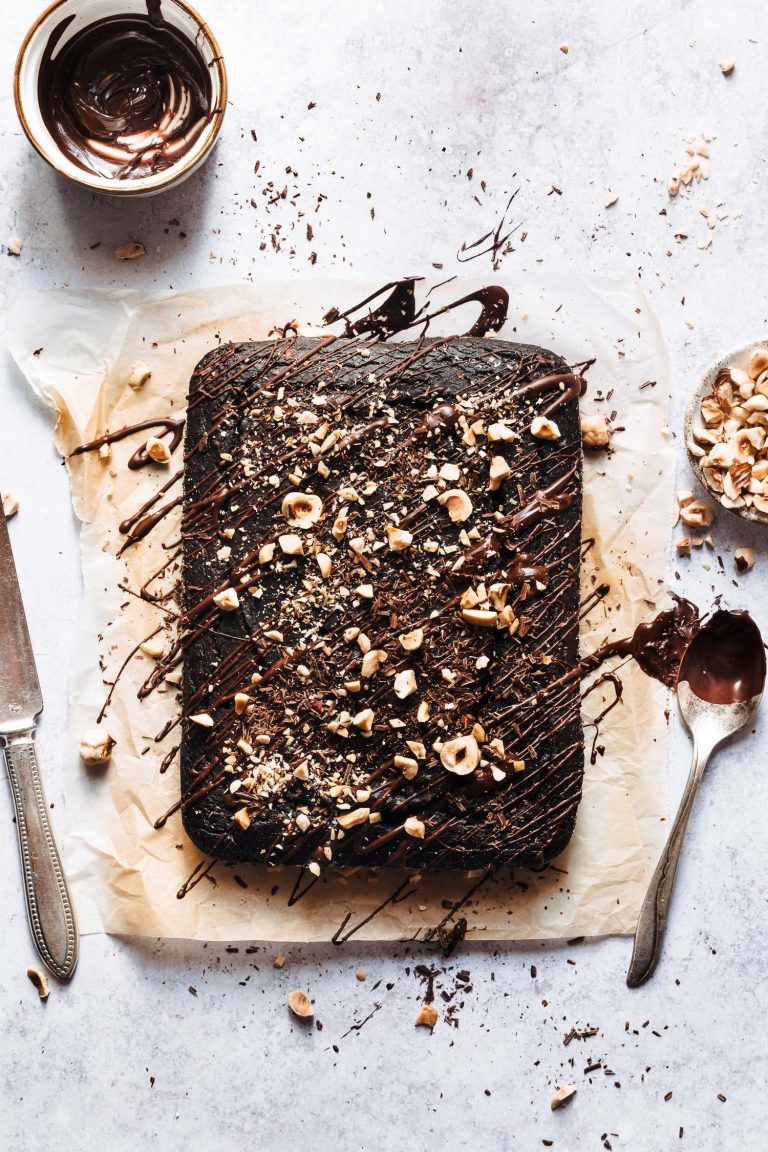 Healthy brownies with black beans...and no flour?
Exactly, my friend. These bad boys do not contain flour at all and that means they're gluten free.
But there's more...
They're not just vegan (I also tested the non-vegan version though) and gluten free, they contain a "secret" ingredient: black beans!
Whenever I mention it, everyone face's like the emoji '😱'. "How can black beans make such a delicious dessert?" they ask.
Well, easy-peasy: the legumes here just give the perfect fudgy and moist consistency.
Oh and let's talk about their flavor. I have two words to describe it: RICH & DEEP. They're seriously amazing, chocolatey and ...nope you can't taste the beans.
Now, they're not extremely sweet because of the amount of unsweetened cocoa powder (but I like bitter and so do some of my friends), therefore make sure to drizzle some 75% (or less) dark chocolate on top to add extra sweetness (or add a few extra grams of maple/agave syrup or brown sugar). Another option? Put some chocolate chunks in the batter (after blending)!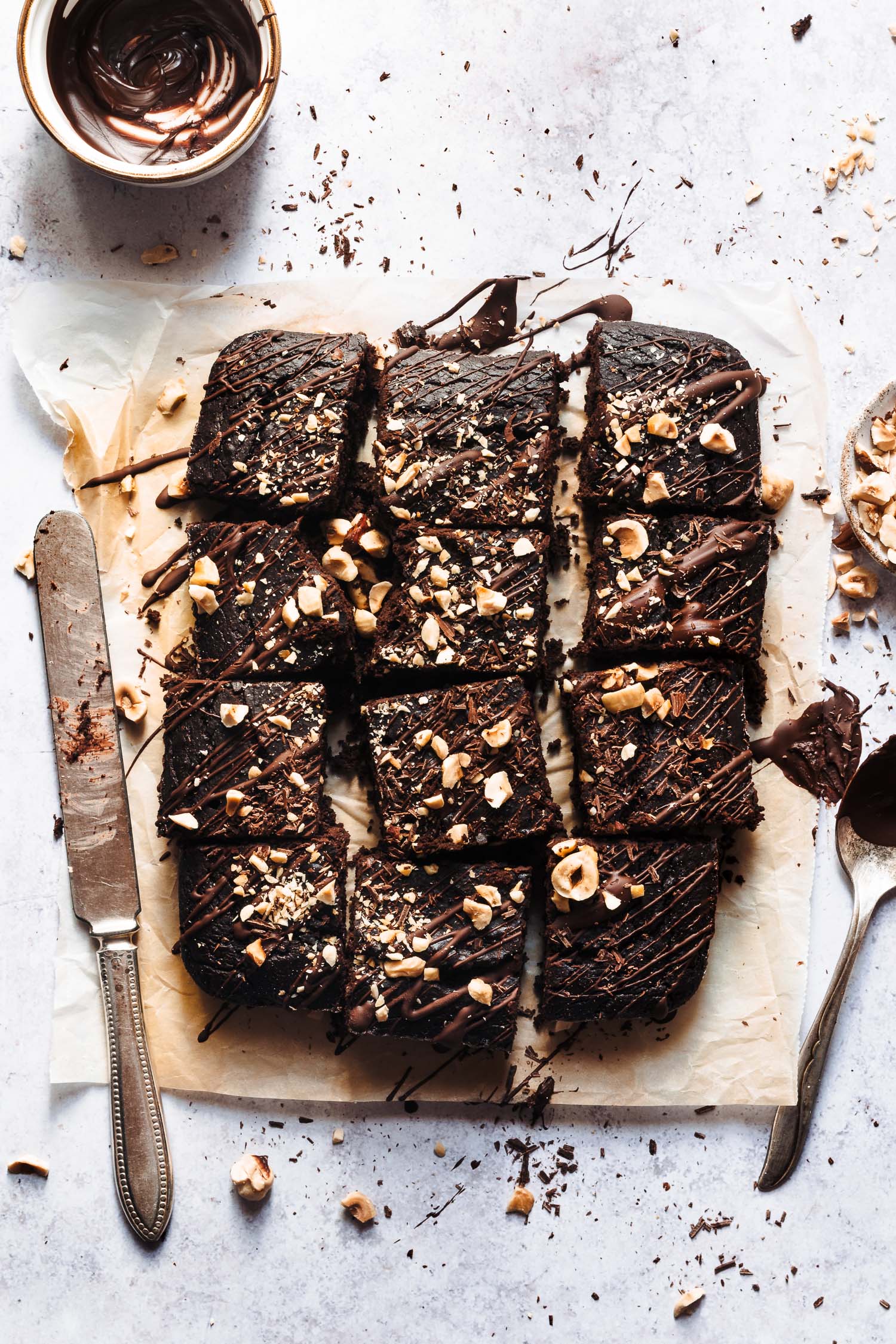 Family and friends approved!
Maybe you're wondering if family and friends, knowing these were made with black beans, a weird ingredient for a dessert, approved. Yup, they did!
I must admit I'm always extremely happy when I make a recipe that please everyone's palate.
When I told them I used black beans (of course I made sure no one was allergic to legumes), they opened their eyes wide. lol always so fun to see their reactions.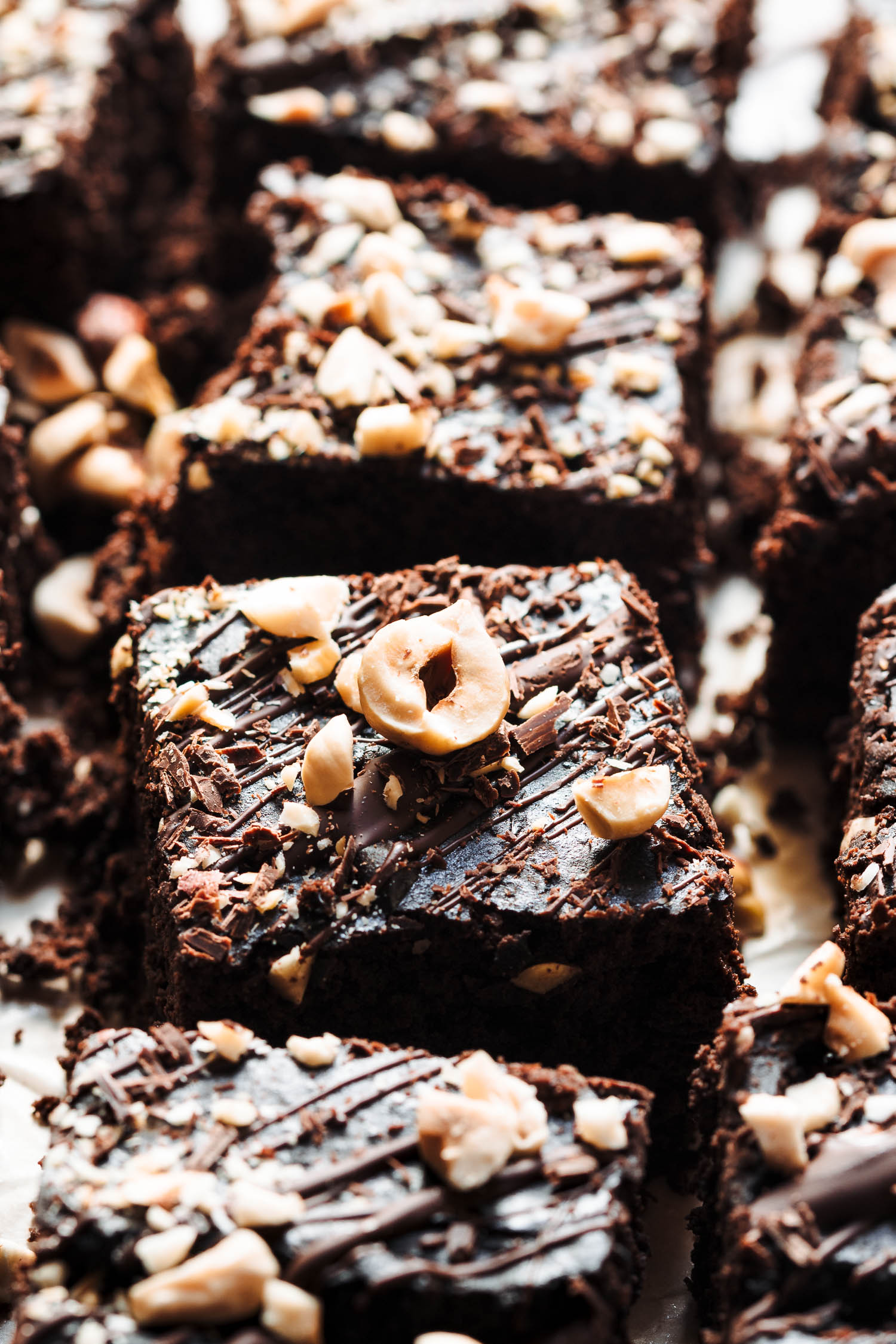 How to make black beans brownies vegan and gluten free
There's nothing easier than making this dessert. Can you believe you'll only need ...a food processor? That's it, ridiculously simple.
There's basically just one step toward the best black bean fudgy brownie:
Add all the ingredients to a food processor - in order: black beans, coffee (optional), cocoa powder, agave or maple syrup, a pinch of salt, coconut oil, vanilla extract, baking powder and the egg substitute (or eggs if not vegan) - and blend;
Bake at 175°C
Share with friends and family, tell 'em the secret ingredient and ENJOY!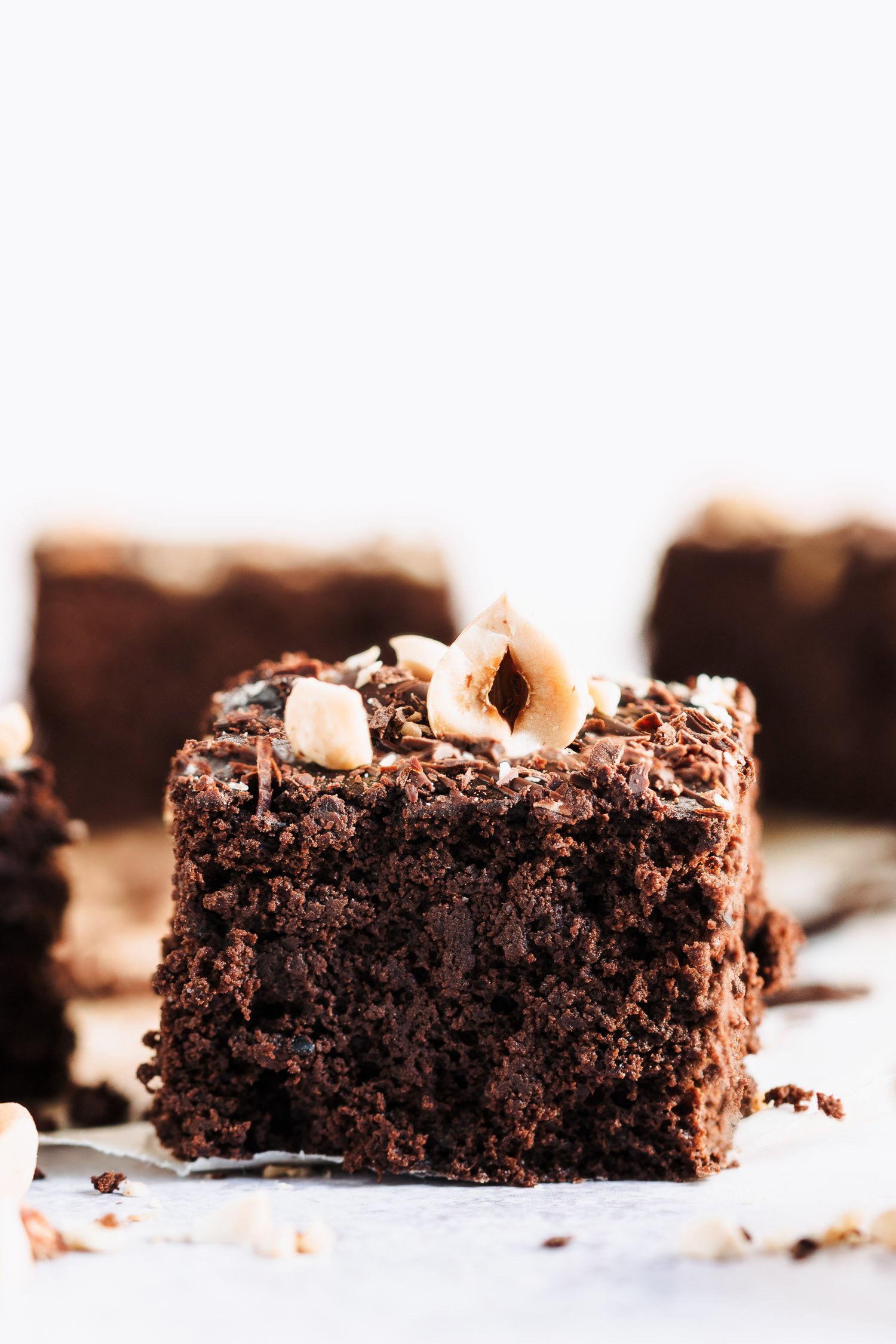 ---
WHAT I RECOMMEND USING: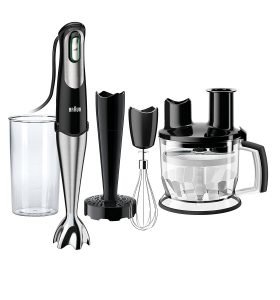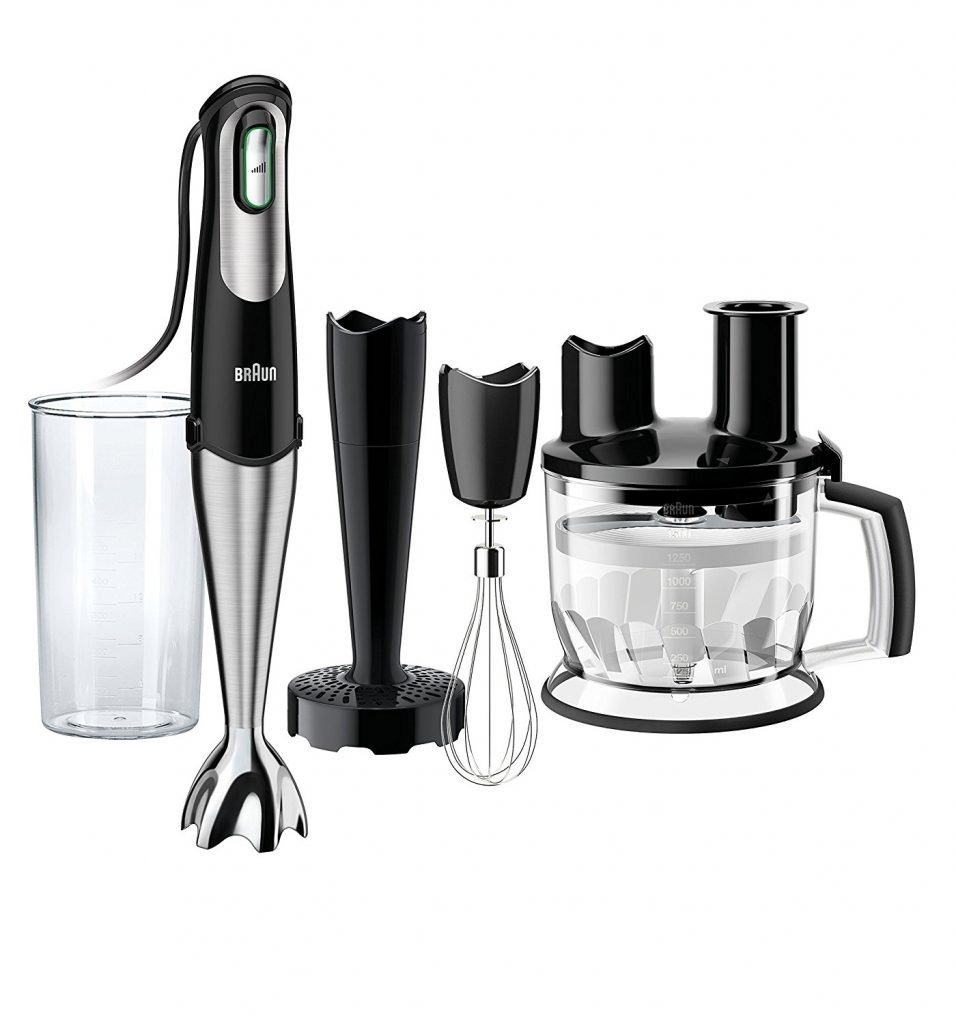 To make these delicious brownies I've used my favorite food processor (the above): CLICK. To be precise, I've used the bigger beaker.
You know I always recommend this!
---
If you make this recipe, please be sure to give it a rating and leave a comment! It would make me so happy!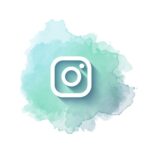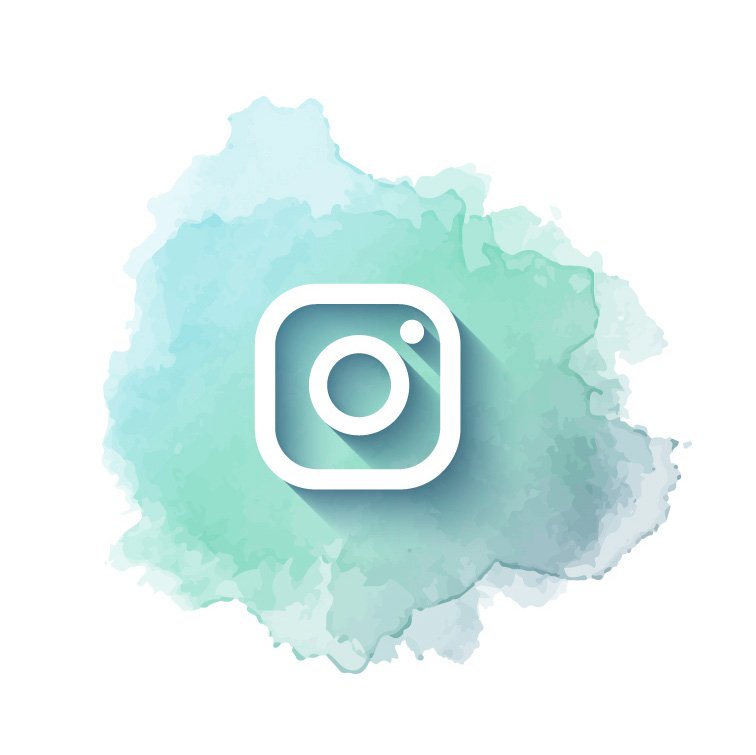 Don't forget to share your photos with me on Instagram: tag me or send a DM!
---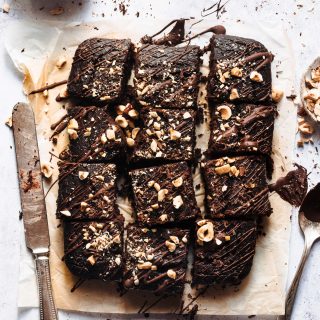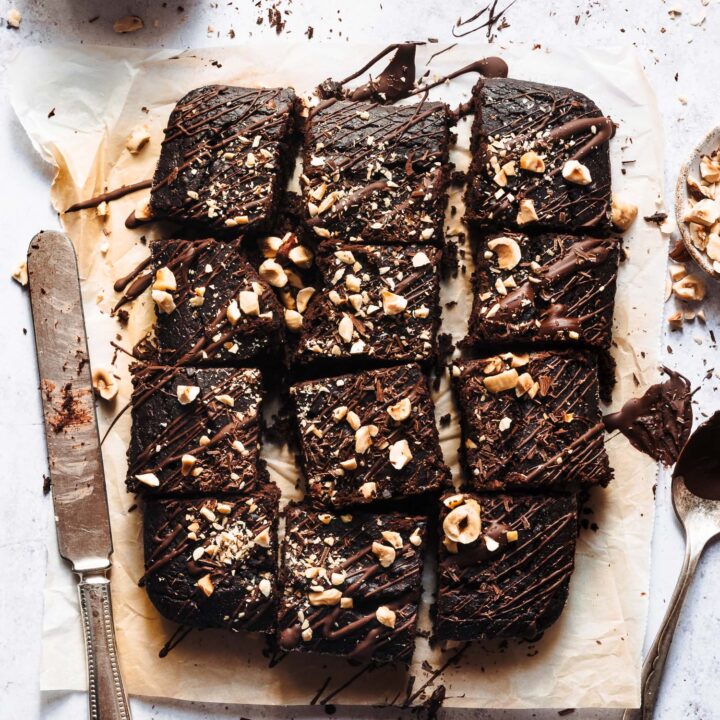 Vegan black bean brownies
Delicious, healthy, gluten free vegan black beans brownies. Ready to fall in love?
You'll only need a food processor!
Print
Pin
Ingredients
240

gr

Cooked black beans

-

(drained)

3

tablespoons

Espresso coffee

-

optional

60

gr

Unsweetened cocoa powder

50

gr

Agave syrup (or maple) or brown sugar

½

teaspoon

Salt

30

gr

Melted coconut oil (or another light oil)

1 teaspoon

Vanilla extract

1

teaspoon

Baking powder

3

tablespoons

Ground flaxseeds

6

tablespoons

Water
To decorate:
about 30 gr

Dark chocolate

-

to drizzle on top

Hazelnuts, pistachios or other nuts
If you're not vegan use 3 whole eggs instead of water + flaxseeds
Instructions
Preheat the oven at 175°C (350°F)

Make the egg substitute by combining flaxseeds and water, let it chill for 5 to 10 minutes.

In a blender, gradually add all the ingredients - except the egg substitute and baking powder: black beans, coffee, cocoa powder, agave or maple syrup, a pinch of salt, coconut oil and vanilla extract, and mix for a few seconds.

Add baking powder and the egg substitute (or eggs if not vegan) and blend again.

Grease a 20cm x 20 square cake tin (or a rectangular one) and pour the batter.

Bake for 20/25 minutes or until cooked perfectly (test with a toothpick)

Let it cool and drizzle some melted chocolate on top. Decorate with chopped hazelnuts or nuts of your choice.
Nutrition
Nutrition Facts
Vegan black bean brownies
Amount Per Serving
Calories 1450
* Nutritional information is only an estimate. The accuracy of the nutritional information for any recipe on this site is not guaranteed.