If I turn my head to my left, towards the window of my living room, what I see is a bright sun and a bold blue sky.
In the streets, cherry-trees already began to blossom, they literally can't wait to show us their beauty again, after a whole year. Spring is here, my friend, and so are my spring recipes.
Are you curious about these easy carrot cake muffins from scratch?
These truly are something also a kid will LOVE!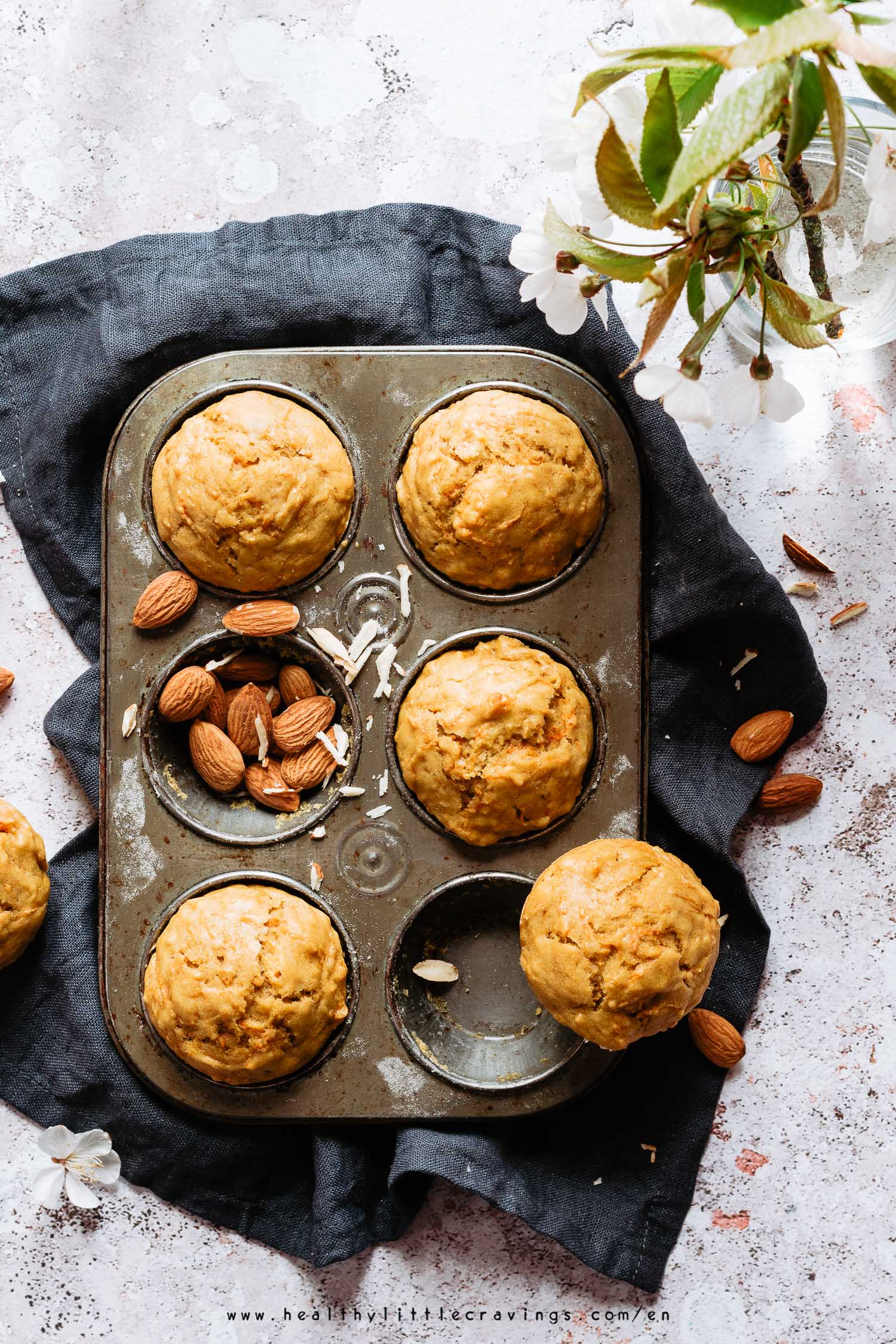 Make these easy carrot cake muffins from scratch with your kids!
So, I'm not a mom, but I'm a proud auntie and I LOOOOOOOOVE baking for my niece and nephews.
Some kids are aliens so they obviously love vegetables. Normal children instead hate them.
Wait, wait, of course I'm kidding! My nephews, for example, have always eaten veggies. Despite this, they don't eat every single vegetable on earth: they love lettuce, onion and tomatoes (especially together), but they dislike many others.
This premise to say: if you struggle with your kids eating veggies, then try to make these easy carrot cake muffins with them! Baking with kids is messy but oh so much fun, believe me. And they will LOVE this as a dessert/breakfast/snack!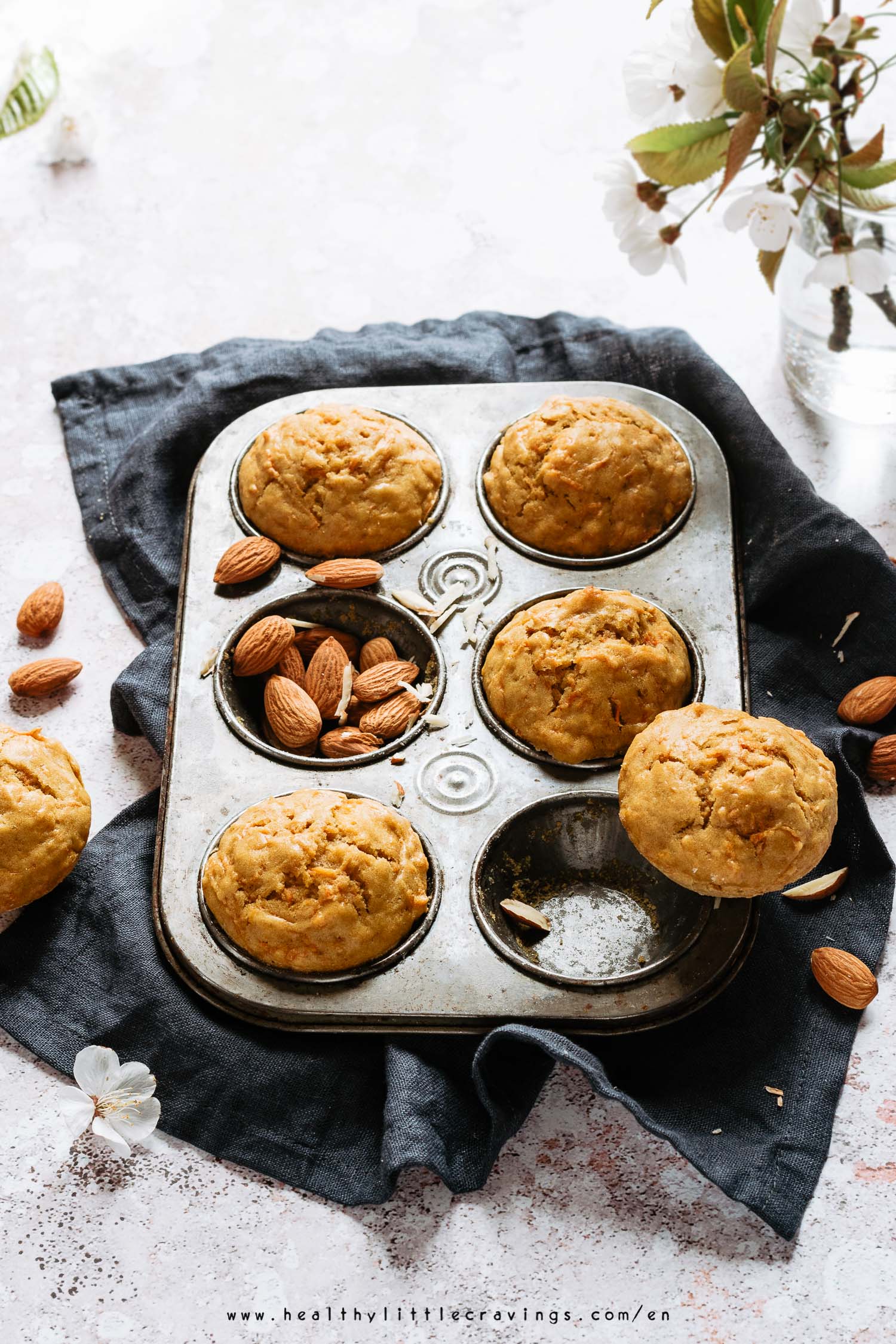 The perfect Spring breakfast/snack...
This is an old recipe so I already tested it multiple times to make it perfect: these babies truly are the perfect Spring breakfast!
The flavor is simply amazing: they taste like amarettos biscuits! Almond is PERFECT if paired with almonds. My boyfriend said they taste like "paste di mandorla", a typical Sicilian pastry similar to marzipan.
The texture? Just look at this: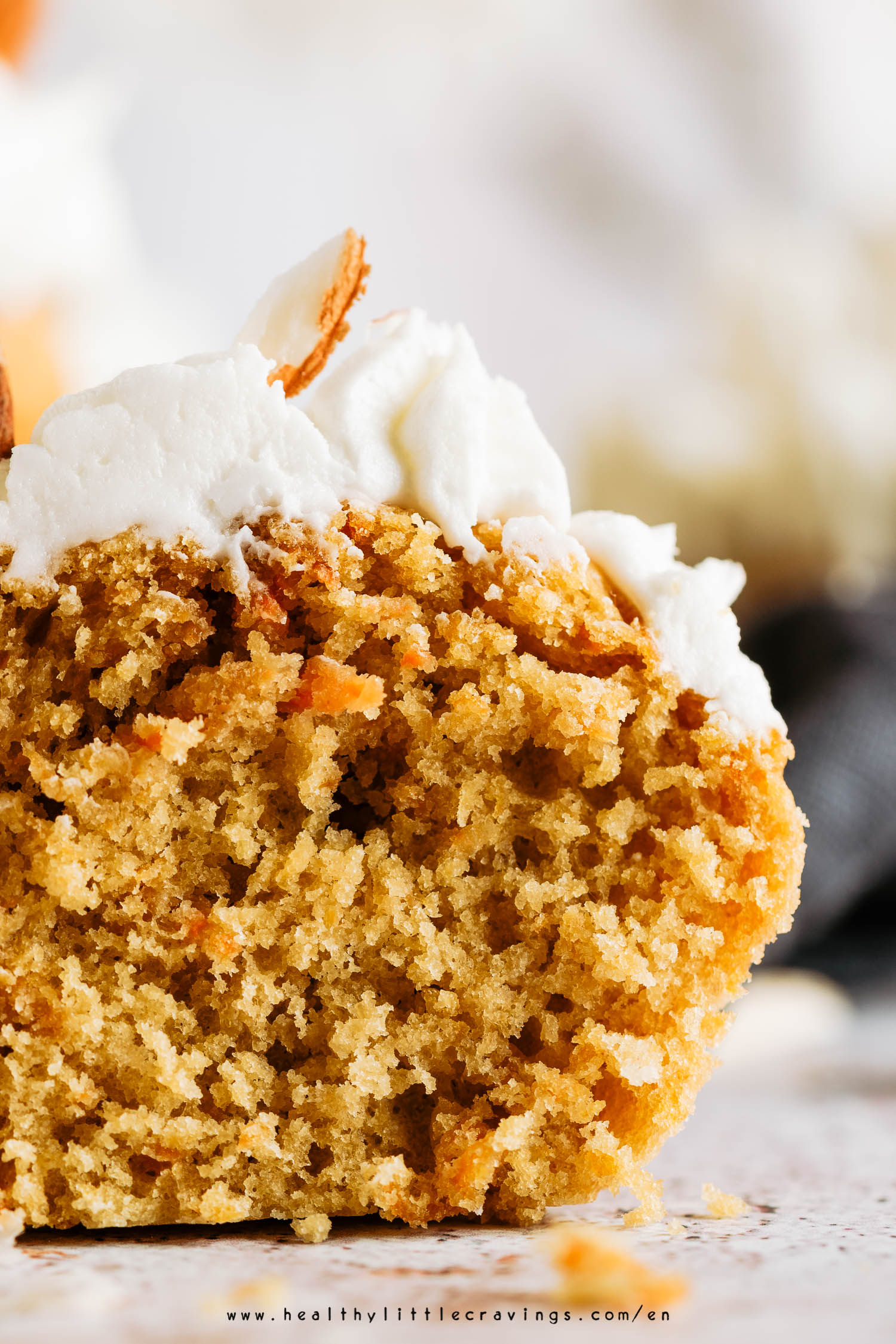 They're so fluffy and slightly moist!
The final touch is given by the almond "sauce" (that you don't see in this pictures) or almond buttercream (that you can see below) if you're craving something sweeter.
Honestly? They're so good that you don't even need it (you could possibly dust some icing sugar on top if they're not sweet enough).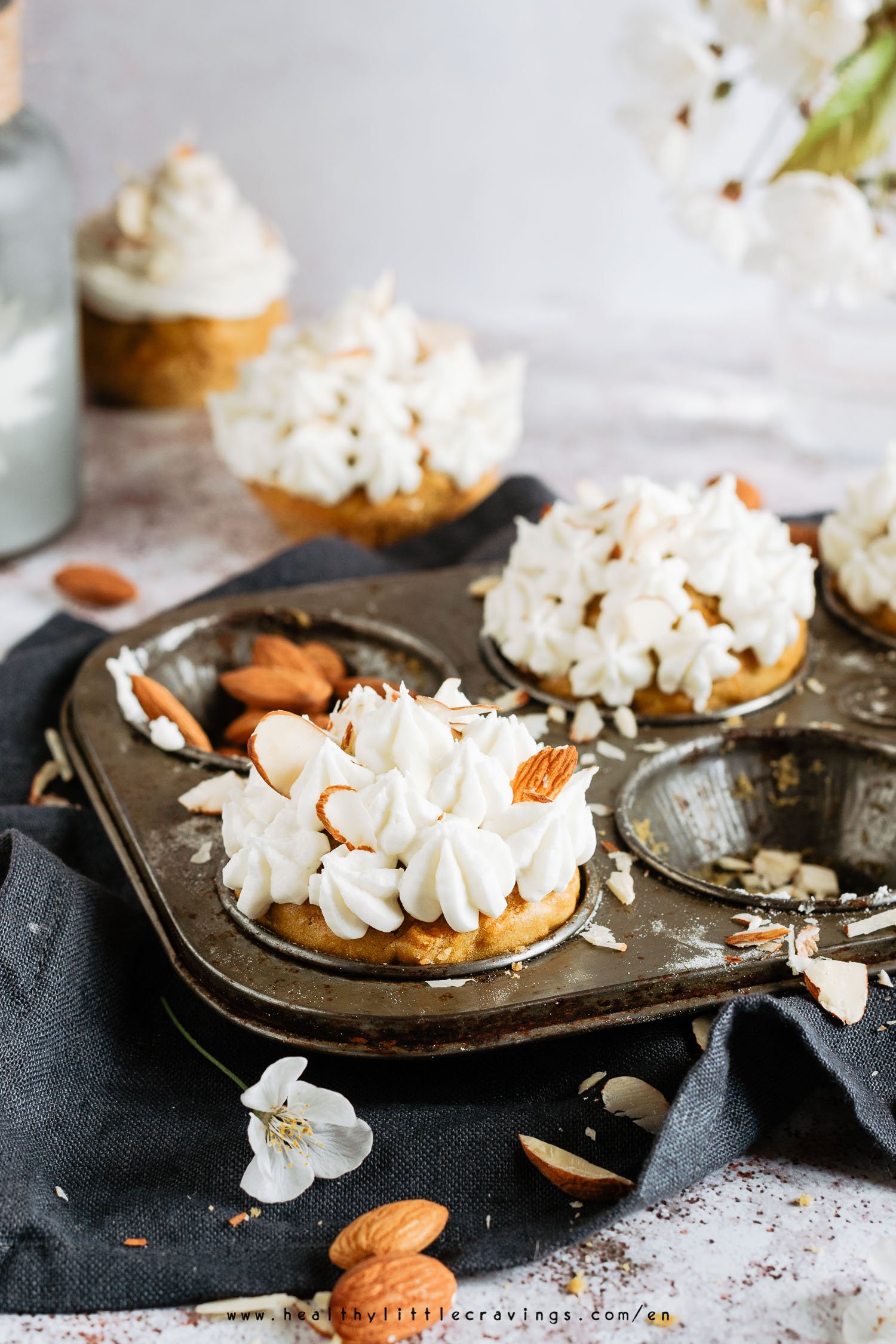 How do I make the perfect carrot cake muffins? FAQS
Remember to leave a comment if you have other questions!
What makes a muffin moist?
Two things to remember here: do not over-mix - otherwise you'll end up having a deflated batter - and do not over bake - otherwise it will dry out!
Why are they dry?
You probably added too much flour, you over-mixed the batter or over-cooked it. You'll learn with practice, don't worry!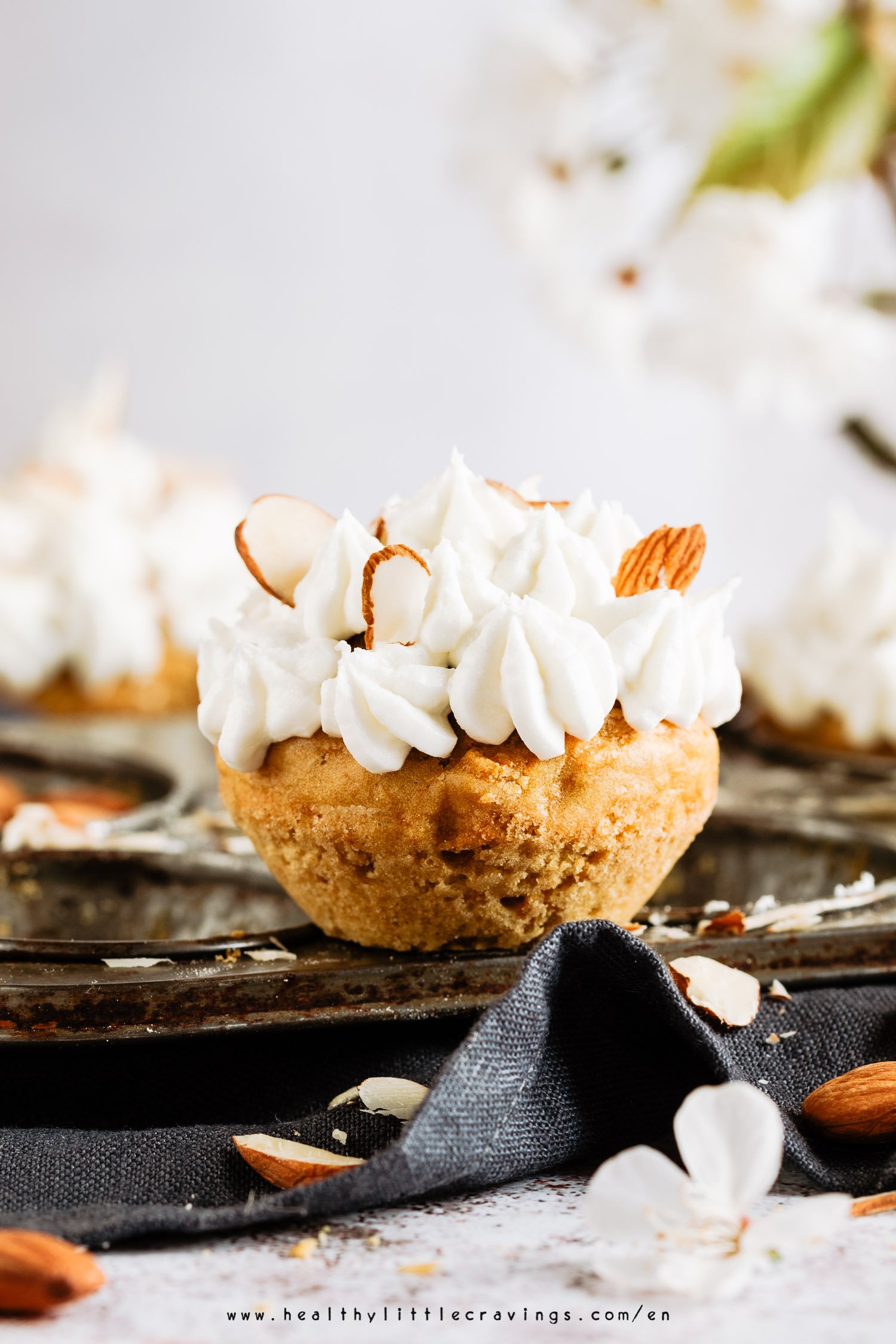 ---
RECOMMENDED:
The following are affiliate links which means I make a commission off of them with no additional cost to you. Thanks for supporting me!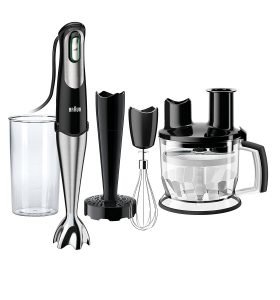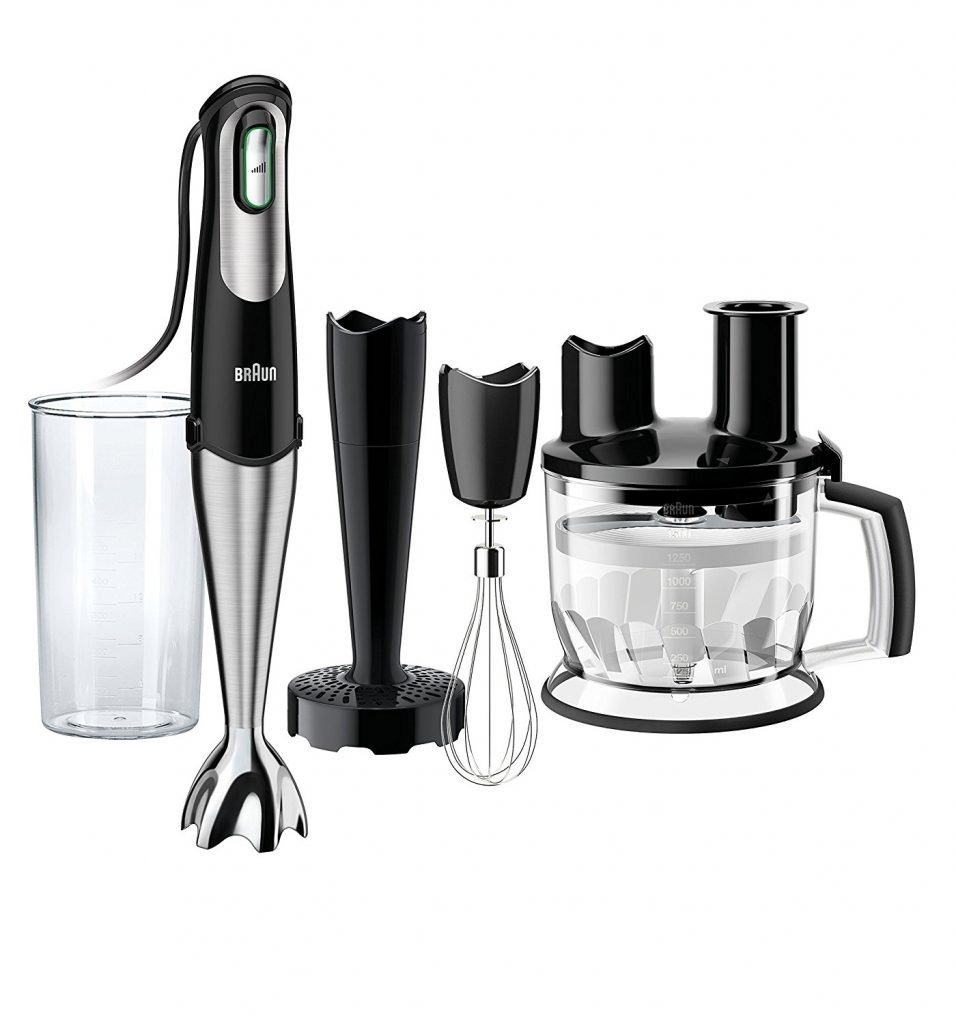 To shred the carrots, I've used my favorite food processor with the bigger beaker: CLICK HERE.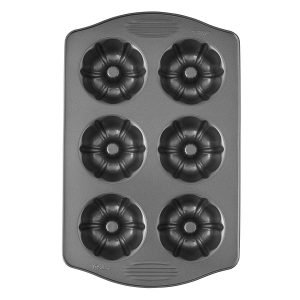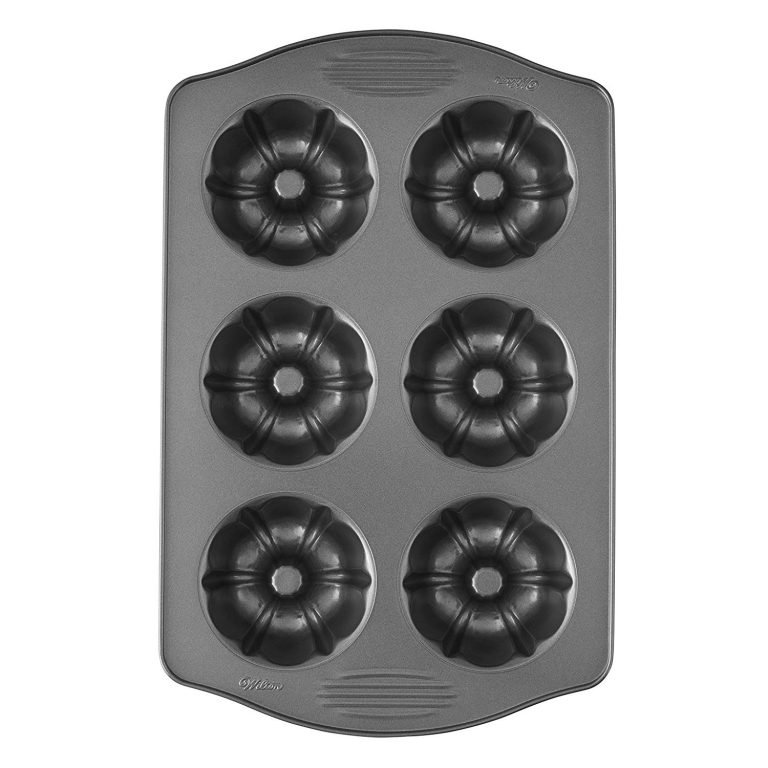 If you want to make mini bundt cakes instead of cupcakes, use this mold!
CLICK HERE
---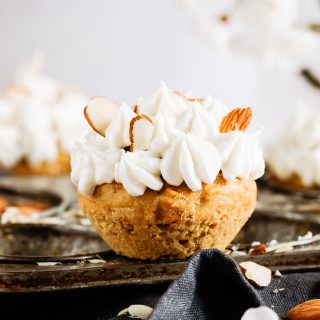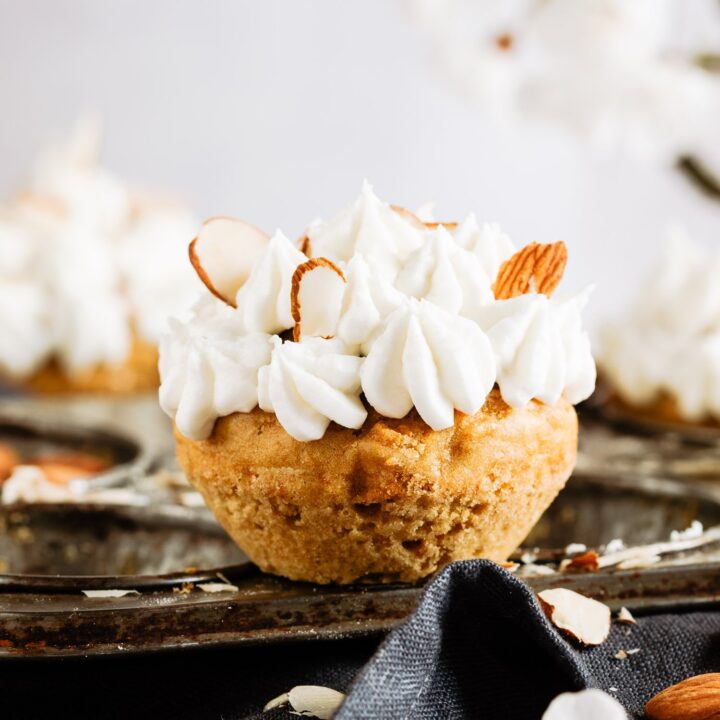 FLUFFY EASY CARROT CAKE MUFFINS
A delicious Spring breakfast: carrot cake muffins with almond extract. They taste like amaretto biscuits!
Print
Pin
Ingredients
Makes about 8 medium muffins:
150 gr

Peeled carrots

2

Eggs (at room temperature)

50 gr

Agave syrup or raw brown sugar

50 gr

Oil

180 gr

Spelt flour or organic all purpose flour

8 gr

Baking powder

a few drops

Almond extract

a few drops

Vanilla extract
For the almond sauce (optional)
125 gr

Almond milk

10 gr

Almonds

a few drops

Almond extract

1 teaspoon

Agave syrup

1 teaspoon

Rice flour or cornstarch
For the almond buttercream (indulgent)
85

gr

High quality butter (softened)

125

gr

Icing sugar

1 or 2 drops

Almond extract
Instructions
Take your eggs out of the fridge to bring them up to room temperature.

Preheat the oven at 180° C/360° F.

Beat the eggs - at medium speed - together with the raw brown sugar (or agave syrup) for a few minutes until they're creamy.  (do not over-mix!)

Rinse and peel the carrots. Finely shred them and, if needed, squeeze them to take all the extra liquid out (DON'T throw this away).

Add them to the eggs mixture, add also 50 gr of oil and stir gently to prevent deflation.

Combine baking powder and flour and sift them into the mixture. Gently stir again.

Finally, add some drops of vanilla and almond extract.

If your batter is too dry, add some of the carrots' liquid (it has a beautiful bright orange color! Lovely!)

Pour your batter into muffin tin (you can also use mini bundt cake molds or one bundt cake mold, to make a cake) and bake for 20/25 minutes.

Remember to check if they're cooked with a toothpick (if it comes out clean, then the cake is ready). Let them cool down.
If you want to make the almond sauce:
Grind the almonds until you get a meal and add it to the almond milk straight into the pan.

Flavour with some drops of almonds extract and sweeten with agave syrup.

Add the rice flour to thicken, stir with a whisk.

Bring to a boil and cook for some minutes until thickened. Take it off the burner and let it set.

Serve your muffins with almond sauce - or buttercream for a richer version (more like a treat).
If you want to make the buttercream:
Whisk butter (softened), icing sugar and almond extract until fluffy. Decorate.