Any idea for lunch? Make this easy avocado hummus! Delish!
---
Most of the people might think that, since I'm a food blogger, I cook all day long and have billions of ideas. Well, half true. I mean, I always am full of ideas (I have notes everywhere all over the house, also on my phone and Macbook) and I would love to spend all day baking. Not "cooking", baking!
Like most of the chefs (and I'm not comparing myself to chefs, for goodness' sake), I like one thing rather than the other. Most of them love cooking but hate pastry-making, did you know that? Well, I'm the opposite. Actually, I'm baking right now too (brioches, in case you're curious and wanted to know!)
So, my meals look like...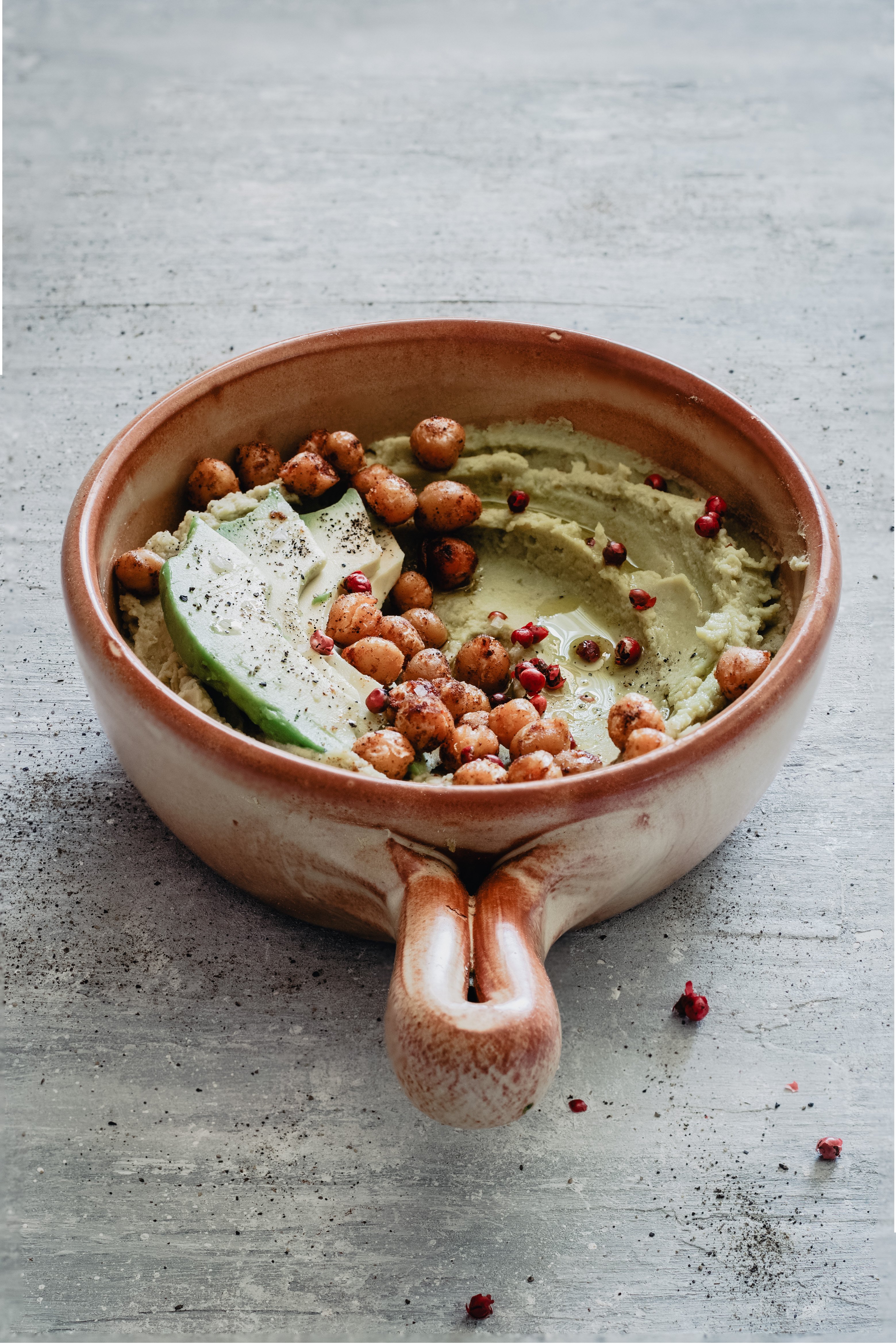 My meals are usually extremely simple. I think I've already talked about this in the past. I spend all morning working on my projects (planning, writing, shooting, testing a couple of days a week...) and when lunch time comes, it catches me unaware. YES. I know I should be more organized and meal plan at the beginning of the week. Instead, it seems that I'm more motivated to do it only when I spend the week with my boyfriend, at his place. In that case, we decide everyday's lunch and dinner on Sunday and buy only what we need. Positive side: no (or barely) waste.
So, logical though: if I don't meal plan, I need time-saving recipes and, guess what, this easy avocado hummus is one of them! Actually, everything with chickpeas! I don't always buy dried chickpeas, my bad. I found some good canned ones, though, that are organic and salt free. And I always keep 3 cans in my pantry.
When I have no idea of what I should have lunch with, I rinse them (very very well) and 'throw' them into a bowl with some greens, spices and tuna, or bake them with a ton of spices (cause they're gooood). And voilà.
About this easy avocado hummus...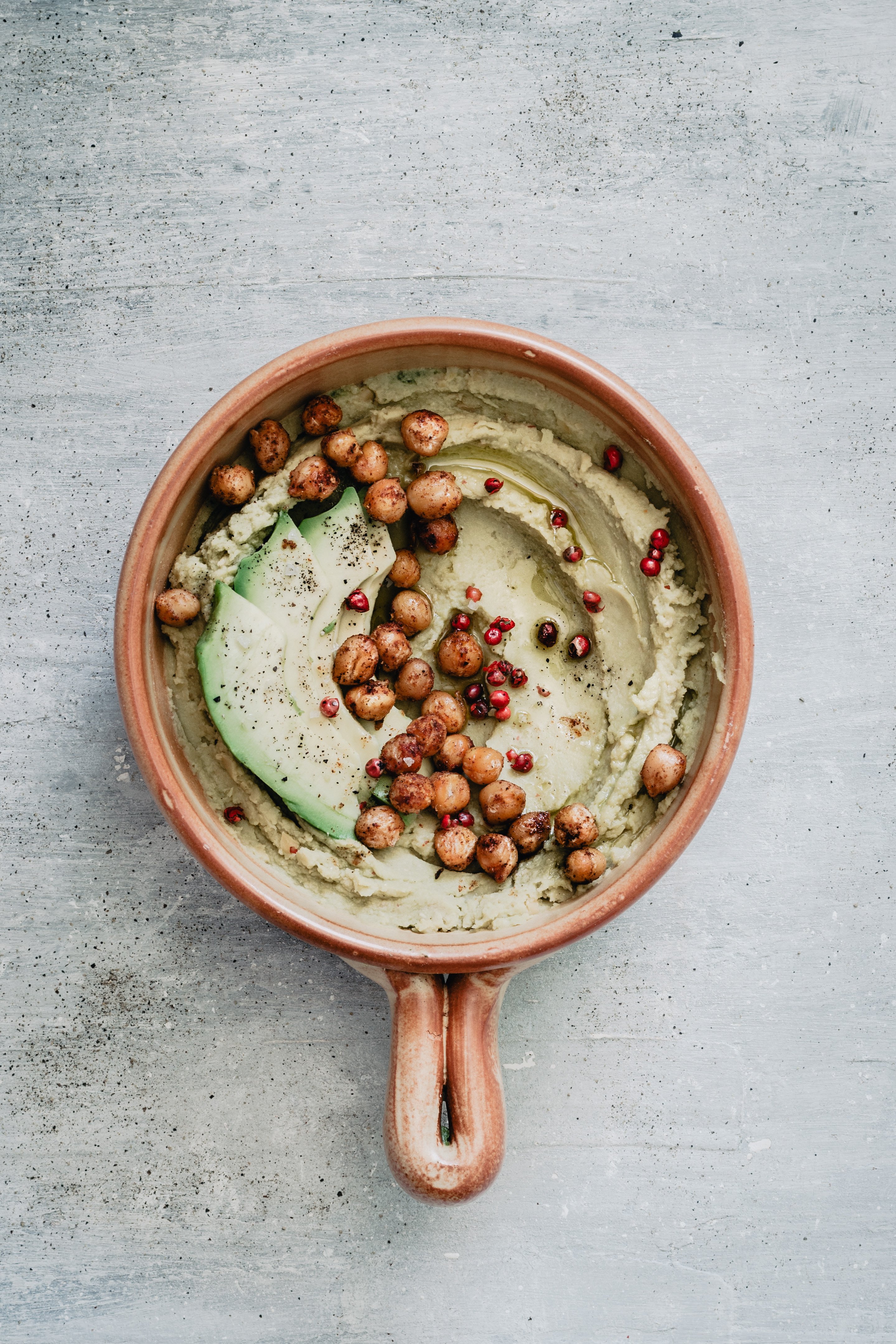 Mmmm you're not seeing tahini in this recipe, right? Well, that's because I don't use it that much, to be honest, so I rarely keep it in my pantry. Don't get me wrong, it's not that I don't like it but it has a peculiar flavor and I don't like it "raw". You know what I really enjoy instead? Tahini cookies! Oh yeah. Remember my black tahini cookies? A total success! [try them if you haven't already!]
Oh hey, let's talk about this super easy avocado hummus! Is there anything easier than hummus? Well, ok, a lot of recipes here on my blog are simple, but...this only require a food processor and 7 ingredients. Better, 4 ingredients + salt, pepper and peppercorn. Plus, it's also extremely quick. That's why I told you this is my
---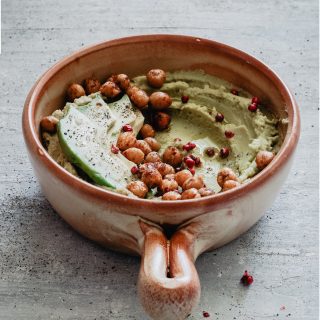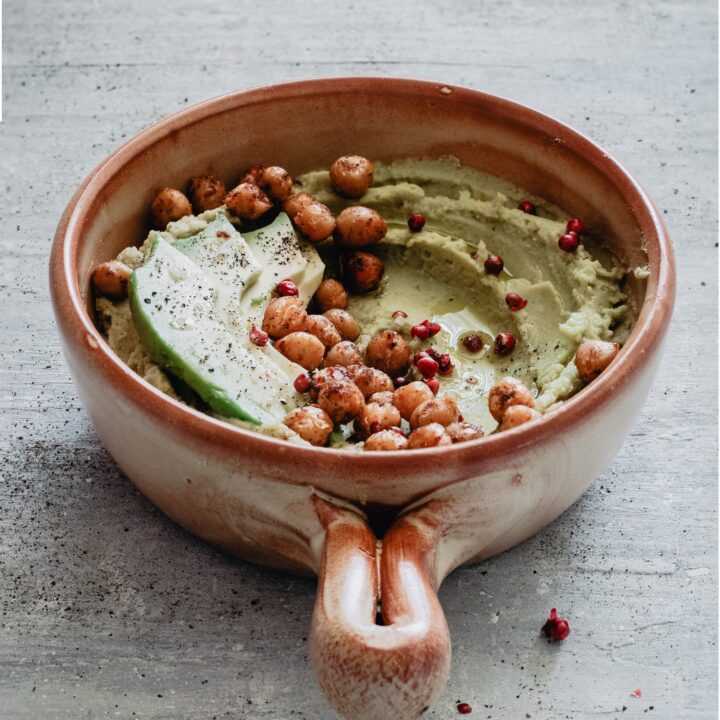 Ingredients
240

gr (a can)

Cooked chickpeas (drained and washed)

45

gr

Avocado

a small piece

Garlic

Salt

1

tablespoon and a half

Lemon juice

Red peppercorn

Black pepper
Instructions
To make the roasted chickpeas (otional):
Roast a few in a pan with a drizzle of oil, smoked paprika and salt.
To make the avocado hummus:
Using a food processor pulse avocado, chickpeas, salt, garlic and lemon juice until smooth.

Garnish with red peppercorn, black pepper and a drizzle of olive oil.