You may think I am too confident if I say this is the best vegan empanadas recipe. Well, I am VERY confident indeed. When I tested and then tried these for the first time, I couldn't believe how much they tasted like the real beef empanadas that I always eat at my favorite Argentinian restaurant.
They're made with a mix of spices, jalapeño, bell pepper, and obviously fake meat. Actually, plant based burger patties that I crumbled. Ready to fall in love?
---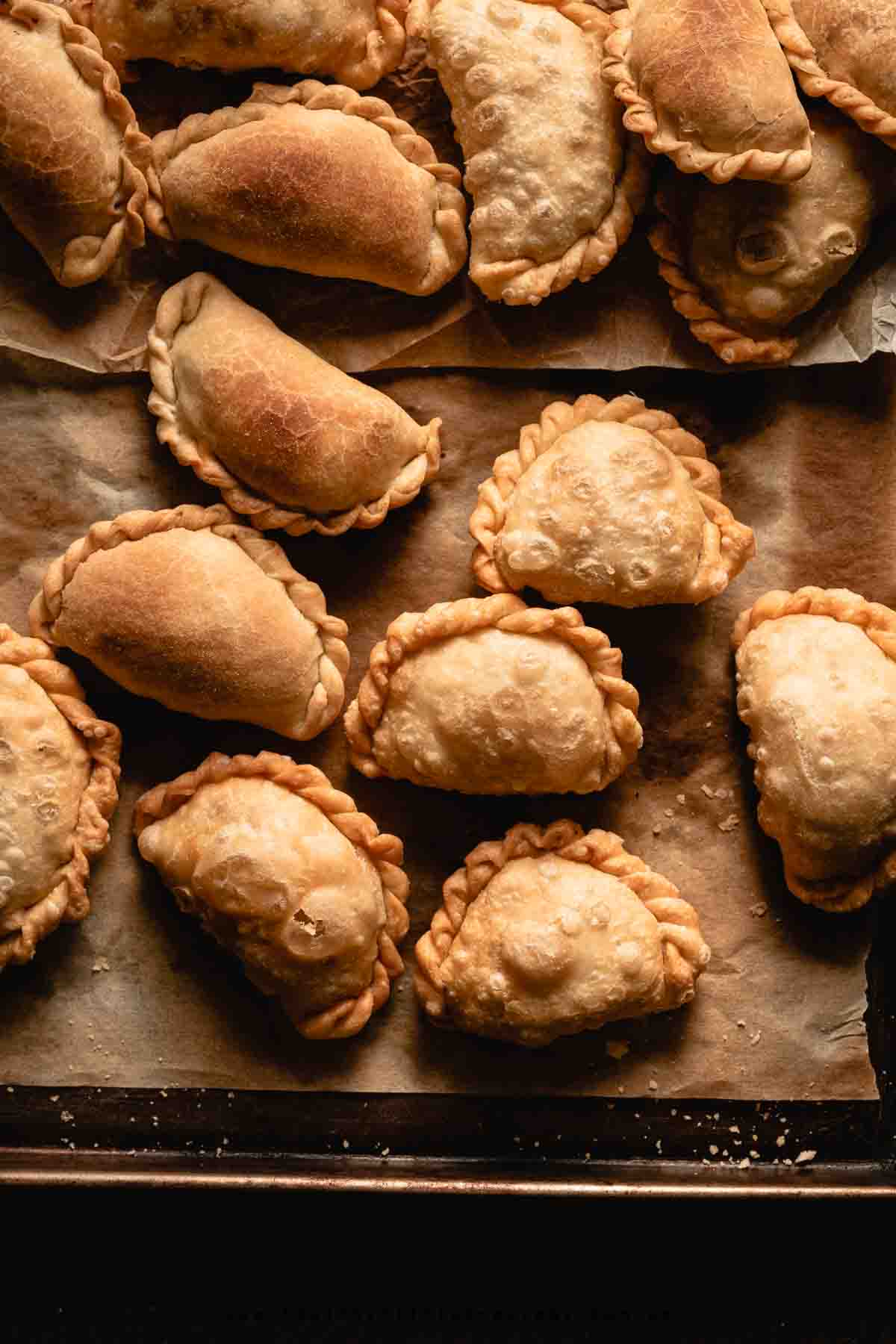 You'll LOOOOVE this empanadas recipe because...
Look, I am not vegan but me and my boyfriend are constantly looking for ways to reduce meat consumption. These vegan empanadas are PERFECTION both for my vegan friends and...well, meat lovers.
I won't say they taste identical to beef empanadas (and they're clearly not "authentic") but they're EXTREMELY similar so you won't be missing the "real ones". I worked on recreating the flavor of the ones I ate several times at an Argentinian restaurant, I am super proud of the result. And you'll love them for this.
You'll love them because of their rich complex flavor and crunchy dough. Because they're not difficult to make and you can also involve kids (in case you're a mom/dad) and make them seal the empanadas.
You'll love them because you can decide to fry or bake them. And you'll fall in love because of their versatility: they can be a perfect appetizer, but they can be also part of your meal together with some veggies.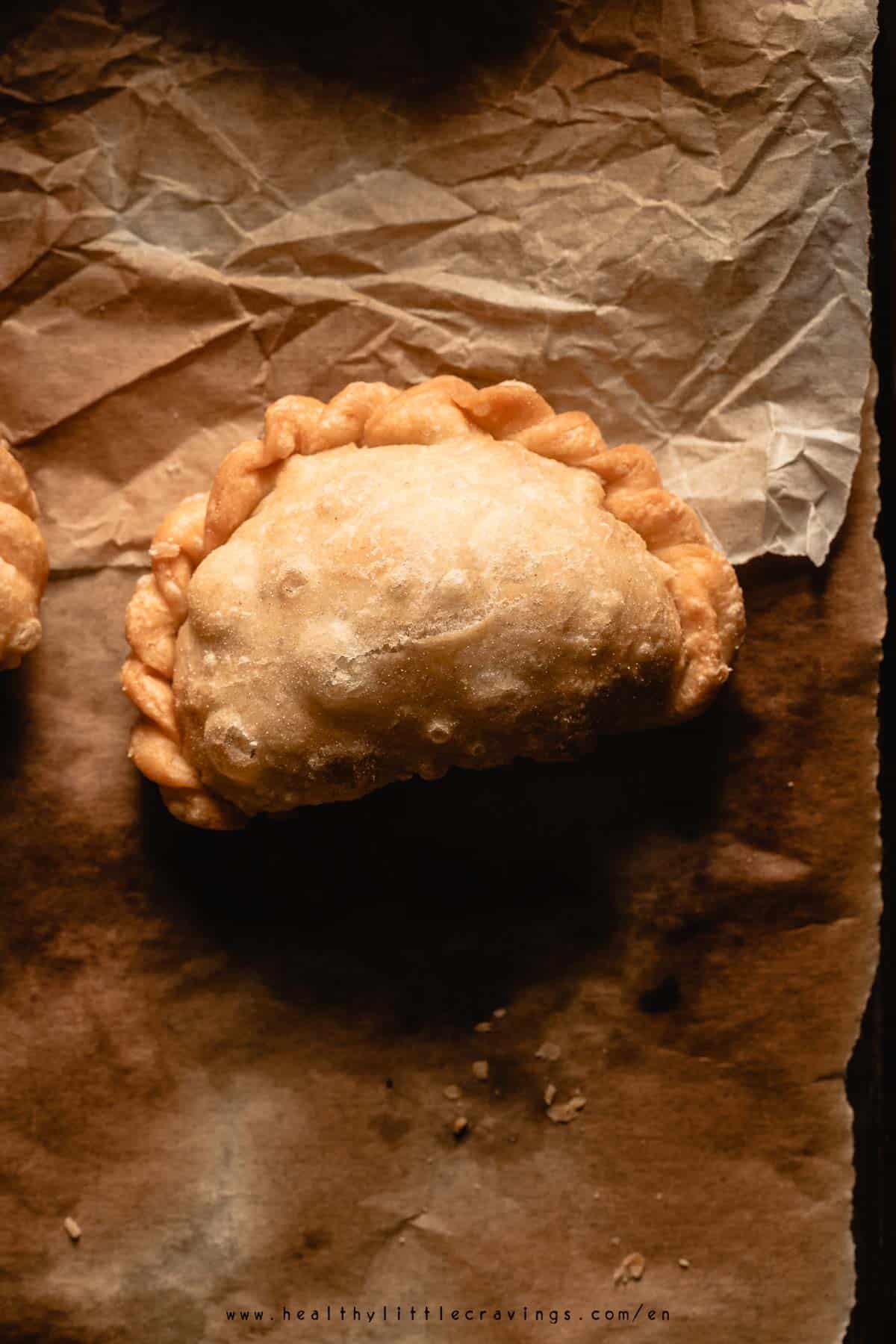 Ingredients For Vegan Empanadas
I am always very proud of my recipes because I try to always use ingredients that everyone has in their pantry/fridge. Same here. Except you may have to buy vegan "meat"/burgers if you're not used to it.
Here's what you'll need:
Simple Dough. Made with flour, oil, water and salt. This dough is simply perfect: a bit sticky at the beginning but when you roll it and dust with a bit of flour it will be perfection.
For the empanada filling:
Vegan meat. You can use the one you can find where you live. Here I can rarely find minced meat, so I have bought "burgers" and crumbled them. Works well.
EVO oil and onion. I like to add onion, in general, because it adds lots of flavor that will be "released" into the hot oil.
Bell pepper. Argentinian empanadas usually have it, so who am I to skip this ingredient?
Garlic, smoked paprika, oregano, cumin. There are too many versions of empanadas to say what they're usually seasoned with. I've used these and loved them.
Tabasco. To add spiciness of course. I love adding Jalapeño tabasco to my dishes.
Jalapeño. I love using it, it does not only add spiciness but also flavor. I usually freeze fresh jalapeños, then grate it over my dish when needed.
Next time I'll try adding green olives, must be a nice addition.
Substitutes
Vegan meat. What if you cannot find vegan meat/burgers? Then I recommend trying the crumbles tofu I've used for my vegan tacos (here)
Bell pepper. If you don't like it, omit it (but it adds flavor!). If you don't have it, go buy it!
Garlic, paprika, oregano, cumin. Use at least cumin and smoked paprika.
Tabasco and jalapeño. Add your favorite spicy ingredients, like chili flakes, sriracha, habanero sauce... Just make sure you taste and adjust.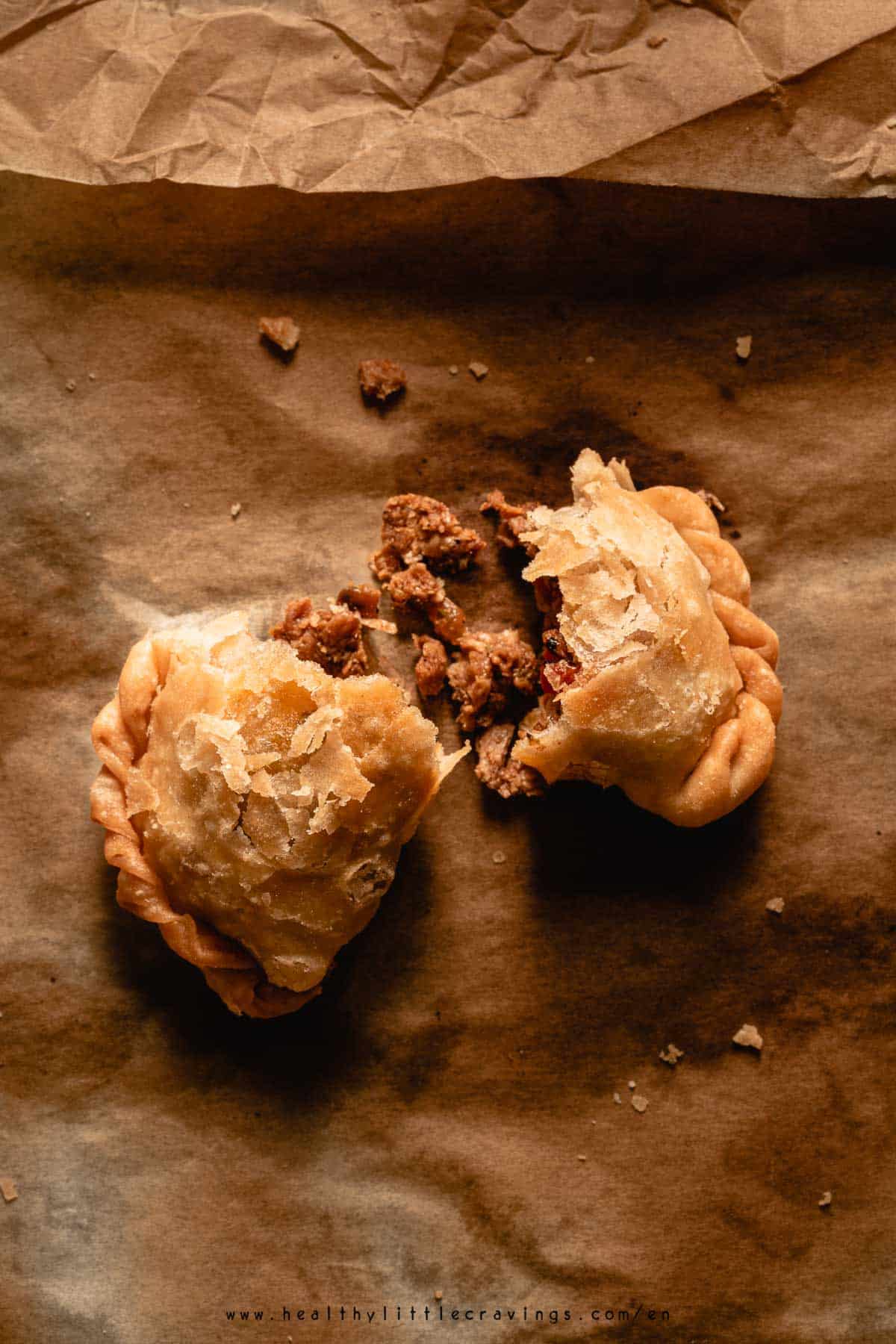 How To Prepare Empanadas
Preparing empanadas may seem difficult, because they also look super cute, don't they! Instead you will only need about 10 minutes to prepare the filling, the dough and a bit of time to shape them.
1. Prepare the dough
Into a medium bowl, combine flour, oil, water and salt. Knead with your hands just until you get a nice dough. Simply cover the dough with plastic wrap and let rest at room temperature for about 30 minutes.
2. Prepare the filling
Into a non stick pan add oil, heat. Add onion and bell pepper, both minced so it'll take less time to cook. This will take about 5-10 minutes, at medium high heat.
Then add garlic, paprika, oregano, cumin tabasco (or other spicy ingredient like chili flakes), stir. Add a piece of jalapeño or, if it's frozen like mine, grate it. Taste and adjust.
Add vegan meat or burger. If you, like me, use the latter simply crumble with a spatula or potato masher. Cook at medium heat for about 3 minutes (or follow the meat box's instructions). Set aside and let cool.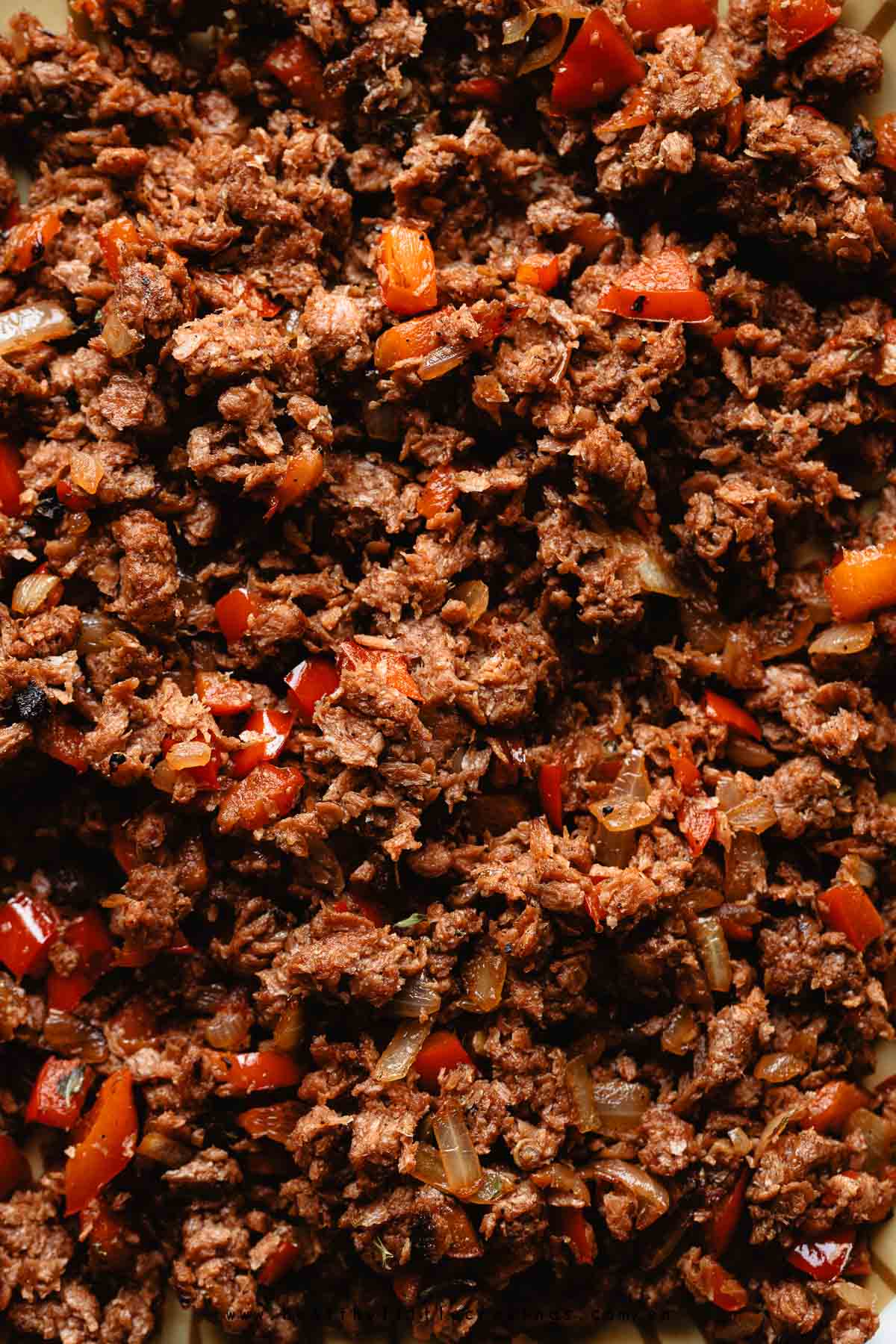 3. Assemble the empanadas
On a lightly dusted work surface, roll out the dough to a thickness of 2 mm (I use a rolling pin with thickness rings). Use a round cutter to cut the circles (you can decide the diameter of it, I generally use a 9 cm cutter (4 inches).
Add about a teaspoon of filling in the center then seal the empanadas (read below how). Place them on a baking tray.
Cook (bake or fry)
Bake: brush each empanada with EVO oil then bake at 180°C (355°F) for approximately 20 minutes. Finally, broil for 10 minutes or until golden brown.
Fry: heat abundant oil into a pot until it reaches 170° C (340° F) and fry a few empanadas at a time, until golden. Drain on paper towels and serve hot.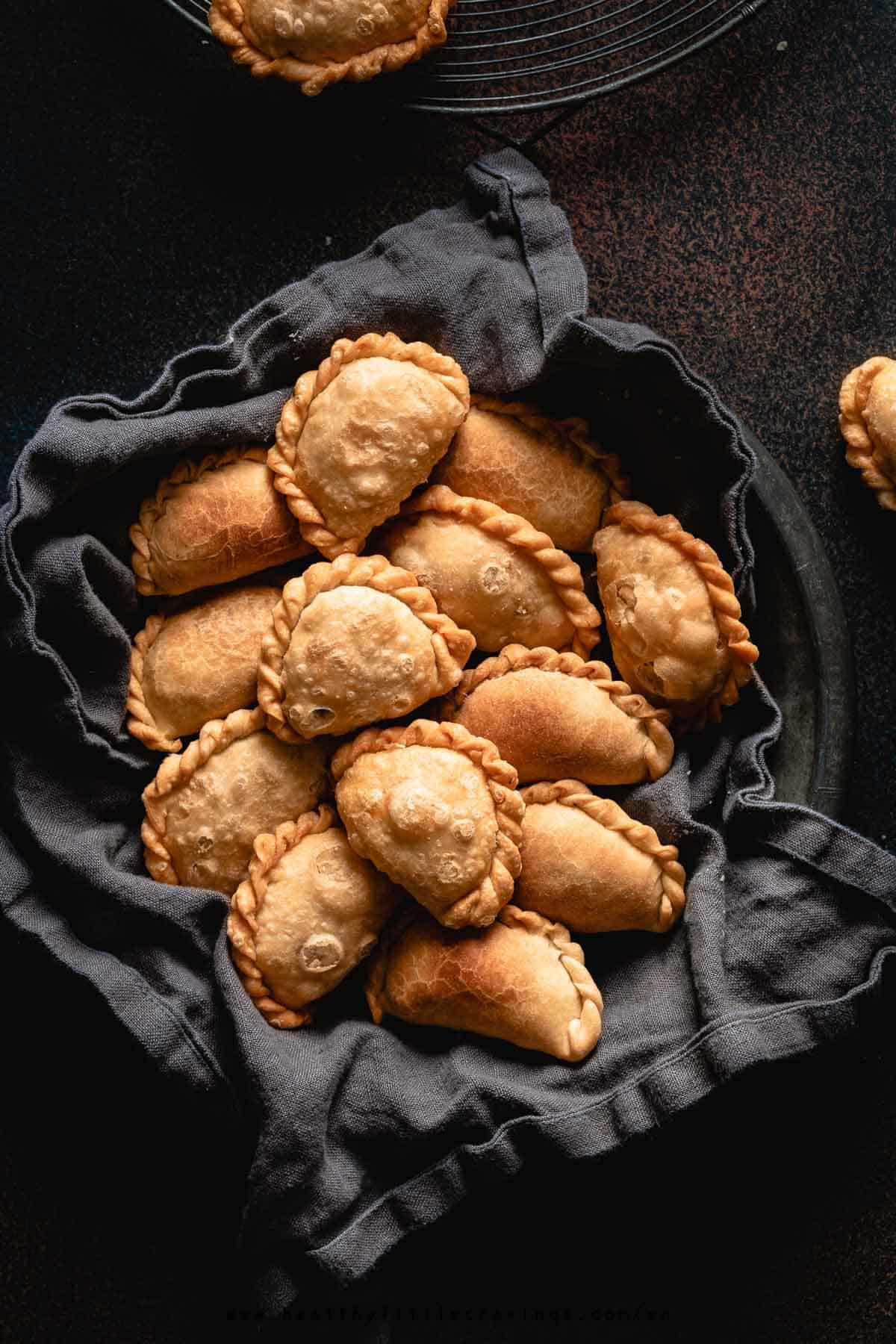 How To Seal Them
If you have "no expectations" you can simply lightly press the edges of the empanadas dough together to seal.
If you want to make them like I did in my photos, press and then - starting at one end - pinch and twist the dough across the edges. Watch this video to understand even better. Simple!
How To Store
You don't have to. No seriously, you will finish them immediately. But in case you want at all costs, or have leftovers, you can store them into an airtight container into the fridge.
When you're ready to eat, simply warm them up using a microwave or into a pan at low heat with a lid on (keep an eye on them, don't burn them:)).
---
If you make this recipe, please be sure to give it a rating and leave a comment! It would make me so happy! 🙂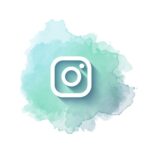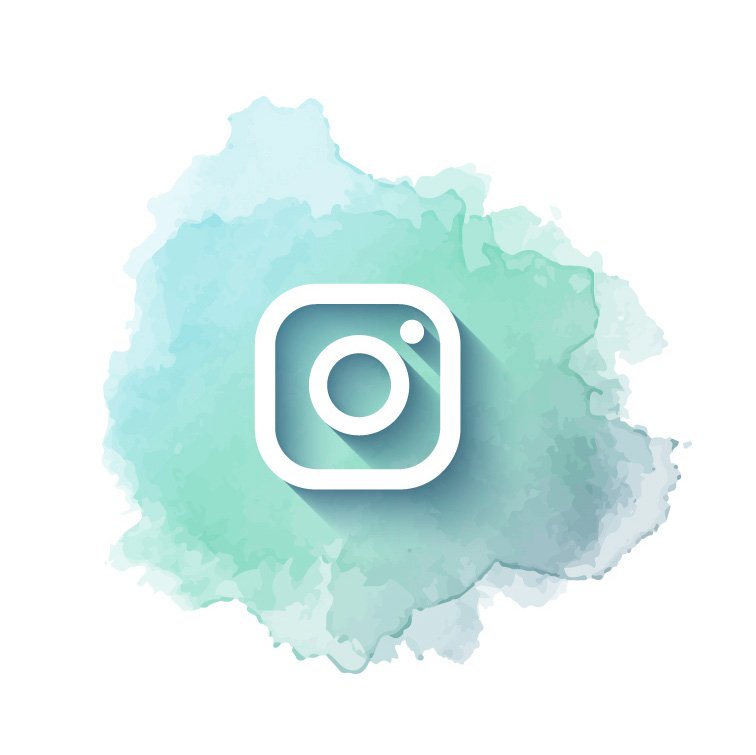 Remember: if you try one of my recipes, tag me on Instagram or DM me the photos!
---
Vegan Empanadas (Bake Or Fried)
The BEST vegan empanadas recipe made with spices, bell pepper, jalapeño and fake meat (burgers that I crumbled). Simple and delicious.
Print
Pin
Servings:
20
small empanadas
Ingredients
Dough:
2 cups

(approx)

All purpose flour

-

235 g

2 tablespoons

+ 1 teaspoon

Extra virgin olive oil

-

35 g

⅓ cup

Water

-

90 g

a pinch

Salt
Filling:
1

tablespoon

Extra virgin olive oil

Half

Onion (medium)

-

Minced

½

Bell pepper (medium)

-

Cut into small pieces

½

teaspoon

Garlic powder

½

teaspoon

Smoked paprika

½

teaspoon

Oregano

1

teaspoon

Cumin

1 or ½

teaspoon

Tabasco (I've used Jalapeño tabasco)

-

or chili pepper flakes

Salt and pepper

a small piece

Jalapeño

-

(adjust to taste) - I usually grate frozen jalapeño.

7

ounces

Vegan meatless crumbles/patties

-

200 g
Instructions
Dough:
Into a bowl, combine flour, oil, water and salt then combine and knead with your hands just until you get a nice dough.

Cover with cling film and let rest at room temperature for about 30 minutes or until you prepare the filling.
Filling:
Add the oil into a pan, then add onion and bell pepper, both cut into small pieces so it will take less to cook. Let them cook for about 5-10 minutes at medium high heat.

Add garlic, paprika, oregano, cumin, tabasco or another spicy ingredient (to your taste), stir.

Add a piece of minced jalapeño (usually I freeze my jalapeños and then grate them on top of my food, it's easier). Taste and adjust.

Add meatless meat (or burger), crumble with a spatula (or a potato masher), then let cook - at medium heat - for about 3 minutes (check the box).

Put the prepared meat on a plate and let cool down.

In the meantime, prepare the empanadas: on a floured work surface, roll out the dough to a thickness of 2 mm.

Using a round cutter, cut the circles, add the filling (about a teaspoon), then close the empanadas. Check the post to see how.

Put them on a lined baking tray.
To bake:
If you want to bake them, brush them with oil then bake at 180°C (355°F) for about 20 minutes. Then broil for 10 minutes or until golden brown.
To fry:
Add abundant oil into a pot, heat until it reaches 170°C (340°F), fry about 4 empanadas at a time.
Don't forget to pin and share this easy and delicious recipe!
---
If you loved these, I absolutely recommend you try my savory hand pies 👇
---
© Healthy Little Cravings – Roberta Dall'Alba.
I own all content and photos' copyright.
Before using my photos and recipes, please email me.
If you would like to republish a recipe, please link back to this post and re-write the instructions in your own words.