My friend, these strawberry dried figs cookies are the last recipe of this sweet Christmas Cookies Series. Remember to check out the other two recipes at the end of the post!
I had so much fun developing these recipes for you (and eating them, ok). Happy baking!
Sour + sweet are an incredible combo. What if we combine the slight sourness of strawberries and the sweetness of dried figs? We fly from planet Earth straight to paradise! These cookies are perfect if you like some contrast at every bite you take!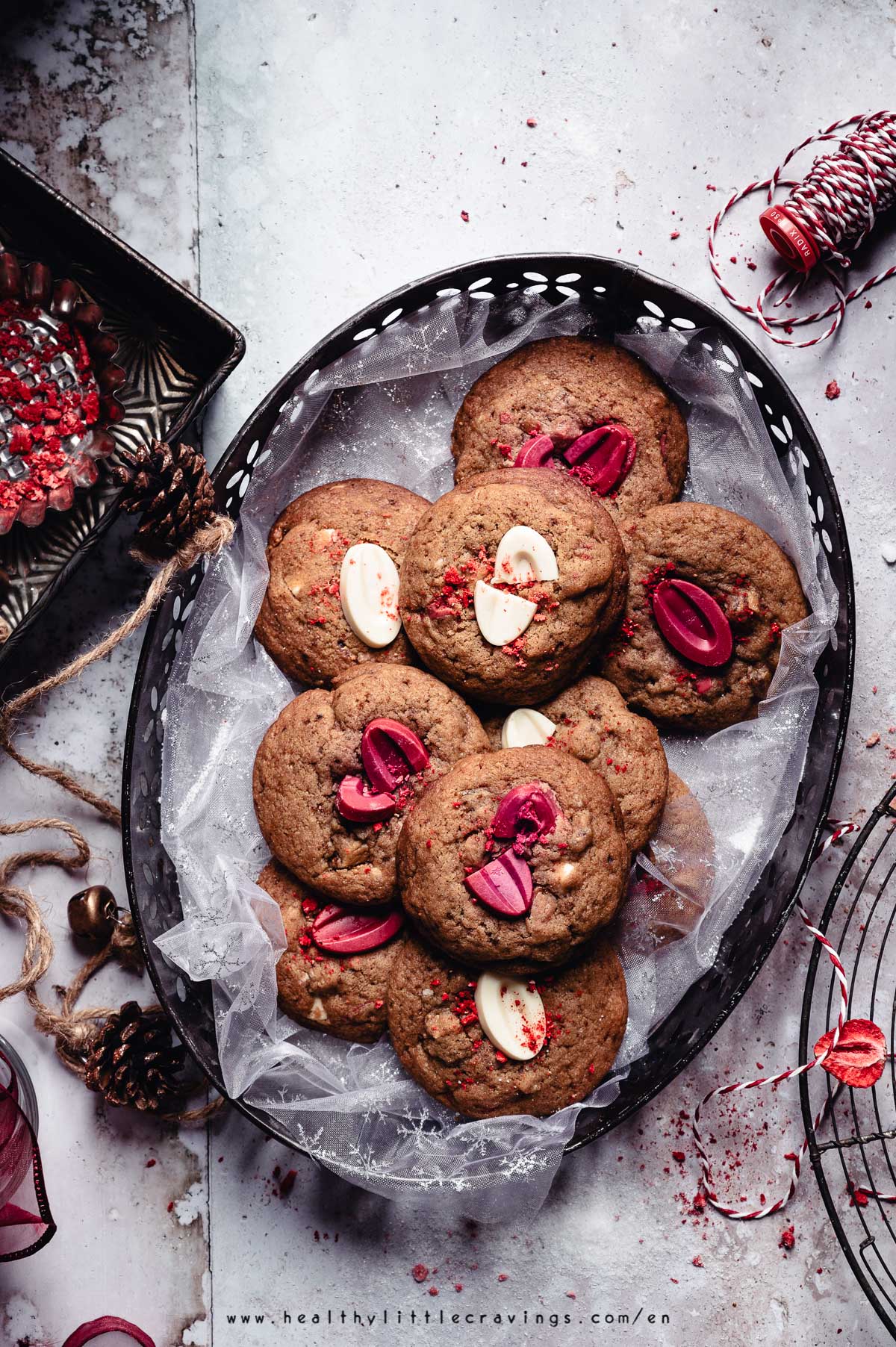 My Christmas cookies series...
Once again, let me briefly introduce this series.
If you read the other posts, feel free to skip this paragraph. Instead if this is the first post of the series that you are reading, here we go with a "short story": let me introduce you my #ChristmasCookiesSeries.
One year ago I decided to send some sweets to friends and family, reason why I created a box full of different cookies, made with ONE dough only. I wanted something stress free, you know, because stress is the last thing we need during the holidays!
Go read that post, you won't regret doing it 🙂
2020 needed a bit more sweetness, reason why I decided to "recycle" last year's idea: I've used one basic cookie dough, to create 3 different cookies. Double chocolate peppermint, coffee and salted caramel, and finally these strawberry figs cookies.
I absolutely LOOOOVED these. They required a bit more testing than the others, for some reasons.
The flavor is well balanced because the overall sweetness gets "softened" by the sourness of the strawberries.
And NO, this is not ruby chocolate:) these are strawberry chocolate chips by Valrhona (linked below).
Knowing not everyone has these gorgeous and delicious chocolate chips, I've tried using freeze dried strawberries and white chocolate (+ dried figs), and they were amazing anyway!
If you want to gift these and you want to make them look great though, I highly recommend purchasing Valrhona's chips.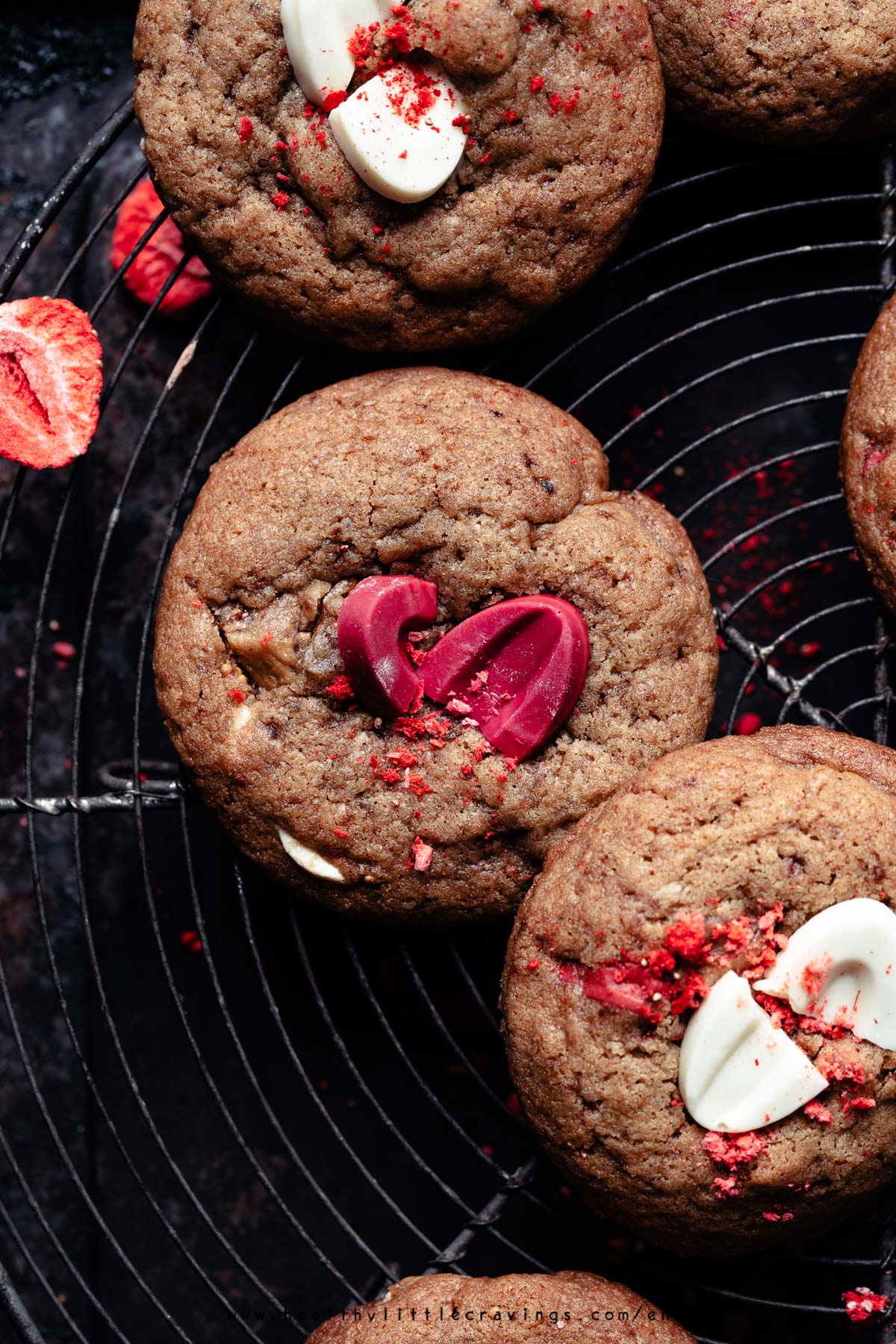 How to make cookie dough & what makes these strawberry figs cookies chewy - part 3,
FLOUR

.

Same old story (that I also mentioned in all the other posts of the series): there is a gazillion of cookie dough recipes out there and they are all very similar, only the ingredients' ratio varies.
So mine is definitely not a brand new recipe.

But I tested this cookie dough many times just to get the perfect chewy consistency. That was my goal, and I reached it.
What I've learned though is that you will necessarily have to adjust it, based on the ingredients that you will use. During my tests I've used different brands of flours and they each absorbed liquids in a different way. So I added or subtracted about a tablespoon of flour each time. Keep in mind this.
To make these cookies:
First make your brown butter (find the instructions in the recipe card)
Combine butter and sugars
If you read my last post, you know that to get the most out of a cookie you have to use a

combination

of white sugar and dark brown sugar. Go read that post!;)
Add egg and vanilla and let incorporate
Now add dry ingredients + dried figs + chocolate chunks
And here's another ingredient that makes our cookies chewier. FLOUR.
Using 100% all purpose flour will give us a softer cookie, instead if we use bread flour it'll be chewier, because of the higher % of proteins.
Despite this, I decided to use 00 flour. But I definitely want to try bread flour (which is called0 flour here).
Let chill for half an hour
Form cookies and bake
This cookie dough spreads, so make sure to space them evenly on two baking trays.
You will end up with 10 cookies, 3.5 inch wide.
ABOUT THE CONSISTENCY:
If the cookie dough is a bit more sticky than usual, don't worry: this is how this dough is, it's also a bit greasy (not too much though).
We will get amazingly chewy cookies!
P.S. read "what makes a cookie chewy" part 1 here and part 2 here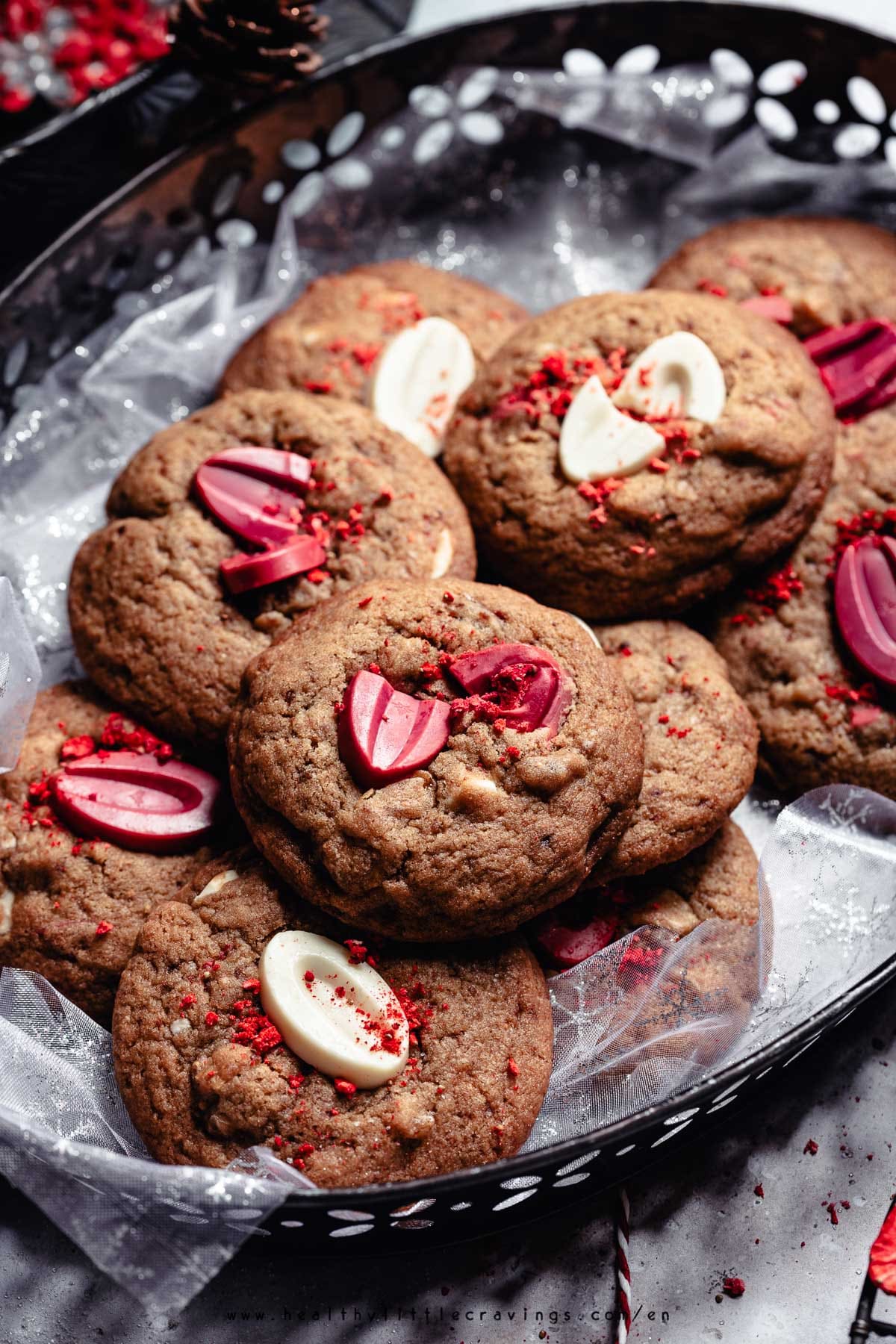 The chocolate I've used to make these strawberry figs cookies and possible substitutions
The chocolate chips I've used to develop all the #ChristmasCookiesSeries' recipes are from Valrhona (not sponsored, I just love them so much).
More precisely, I bought: Caramelia, Strawberry Inspiration, Ivoire and Guanaja 70%.
If you want to use them too, make sure to buy them soon. They're a bit pricey but it's worth it, especially if you want to gift the cookies for Christmas.
Little ADVICE I also gave you on my last posts: to avoid wasting them, test a small batch of my cookie dough recipe (divide it into 2 or 3, yes also the egg) without them. Then make it again using these chips. I don't want you to waste money!
SUBSTITUTIONS:
If you don't want to use Valrhona, simply find another brand that makes strawberry chocolate chips OR use a combination of white chocolate chips and freeze dried strawberries!
Happy baking!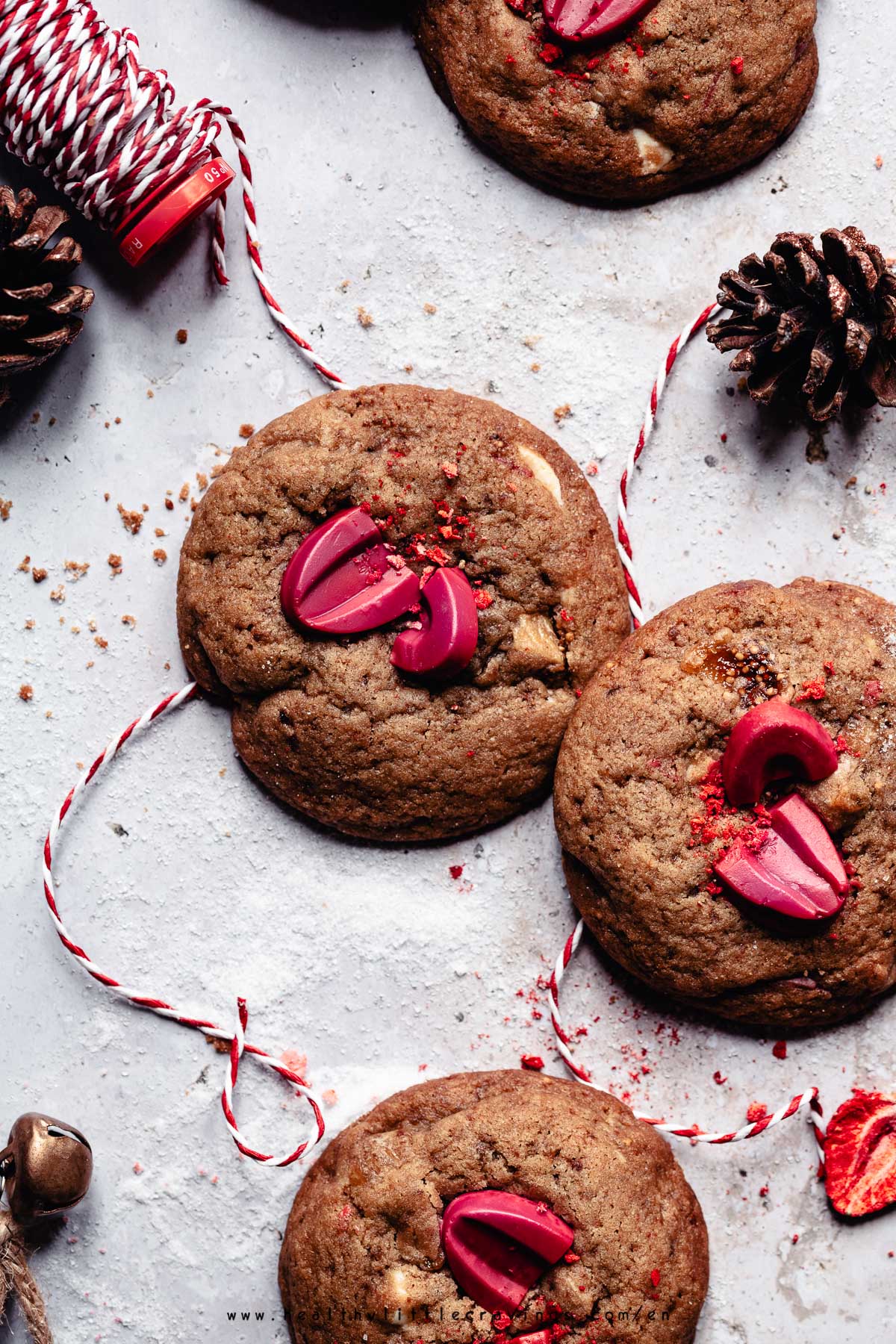 ---
If you make this recipe, please be sure to give it a rating and leave a comment! It would make me so happy! 🙂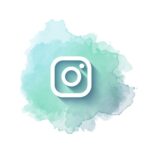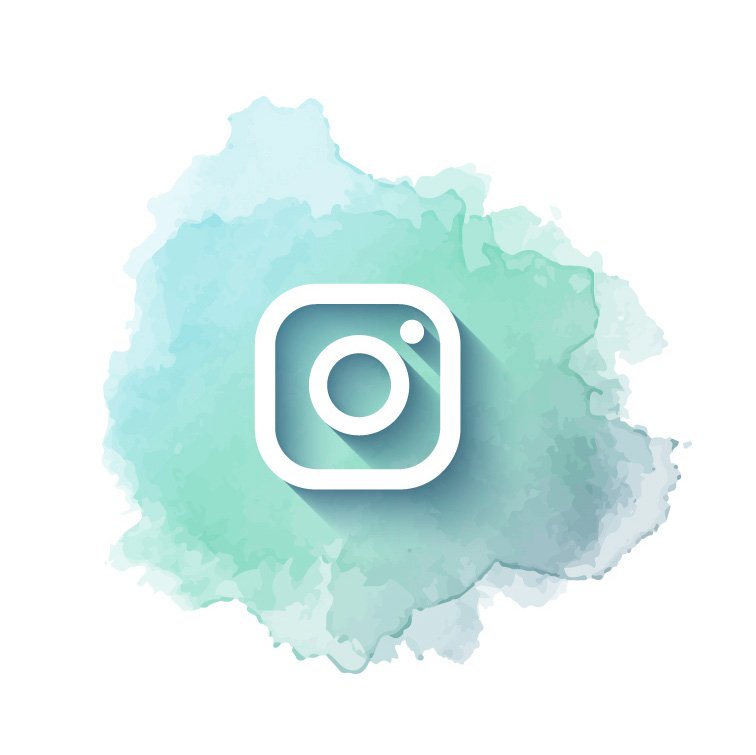 Remember: if you try one of my recipes, tag me on Instagram or DM me the photos!
---
Don't forget to pin and share this easy and delicious recipe!
---
STRAWBERRY DRIED FIGS COOKIES
The sweetness of the figs and the sourness of the strawberries into a chewy cookie, what a combo!
Print
Pin
Ingredients
½

cup + 1 tablespoon

Unsalted butter

-

129 g

¼

cup

White sugar

-

45 g

½

cup

Raw brown sugar or coconut sugar

-

75 g

1

Egg at room temperature

1

teaspoon

Vanilla extract

1

cup + 4 tablespoons

All-purpose flour

-

I use 00 flour – 150 g

½

teaspoon

Baking soda

½

teaspoon

Salt

½

cup

Strawberry chocolate chips

-

linked in the post + some to decorate (total, 1 cup) – For a total of 125/130 gr

⅓ cup

Chopped dried figs

-

about 3 dried figs, 70 gr
Substitutions:
1

cup

Regular white chocolate chips

Freeze dried strawberries

-

to taste (I've used about 65 grams)
Instructions
Brown the butter:
Cut butter in pieces, place them into a stainless steel pan (or a light-colored one) over medium heat.

Keep stirring until melted. The butter will begin to foam, keep stirring until golden brown.

When you'll see browned specks at the bottom of the pan, then brown butter is ready. Pour it immediately into a bowl to cool down at room temperature.
To make cookie dough:
Use a stand mixer with the flat beater (or by hand, with a whisk!): first beat butter and sugars at medium high speed for 2 minutes.

Now add egg and vanilla and let incorporate for a few seconds.

Add flour, baking soda, salt, now use a spatula to stir just until incorporated (do not overmix).

Add chopped chocolate chips and chopped dried figs, stir with the spatula again.

Let the dough chill - covered - into the fridge for about half an hour.

Preheat the oven at 345F (175C).

Form the cookies, using an ice cream scoop. Place them well spaced on a lined baking tray. If necessary use 2 trays (I placed 5 on a tray, 5 on another).

Bake for 11-13 minutes (It depends on your oven). While you bake one batch, place the other one into the fridge.

IMPORTANT: the strawberry figs cookies are ready when their edges look crisp, but the center looks soft (they will set as they cool). DO NOT overbake them.

A few minutes after taking them out of the oven, place a chocolate chip on top of the cookie. My chips are big and heavy and for this recipe I've used a total of 125 gr (approximately). Which is about 1 cup.

If your cookies are not round once baked (a tip I've learned from Mike (@mikebakesnyc on Instagram): while the cookies are still warm use a round food ring to make it "rotate" and smooth out the edges.
---
Check out the other two recipes from this series!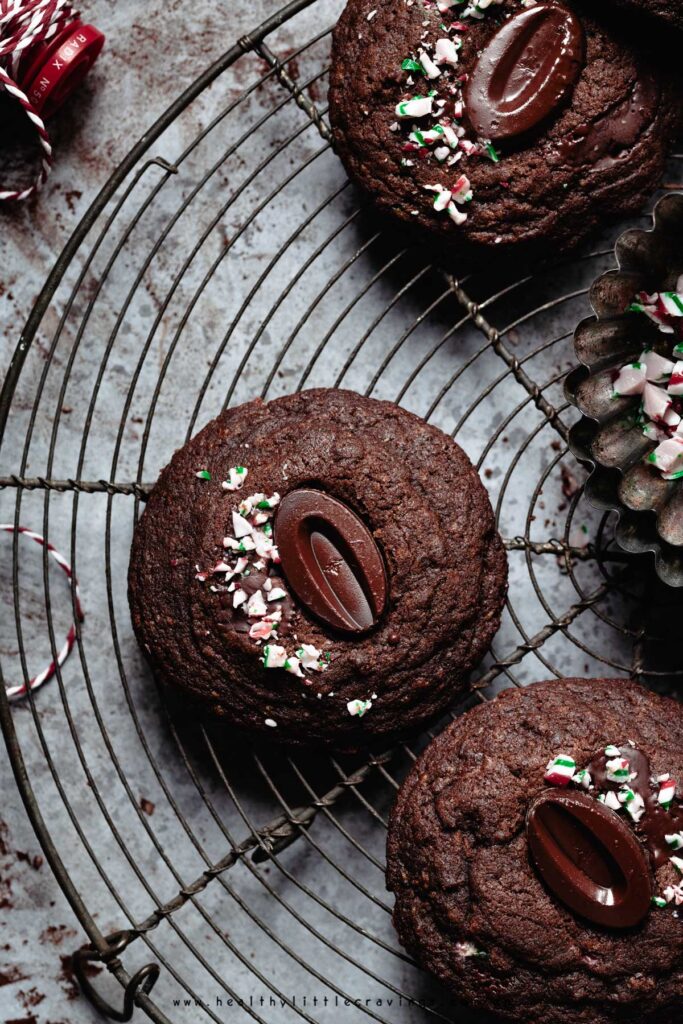 ---
Check out last year's Christmas cookies "project"!;) a box full of cookies made with the SAME dough!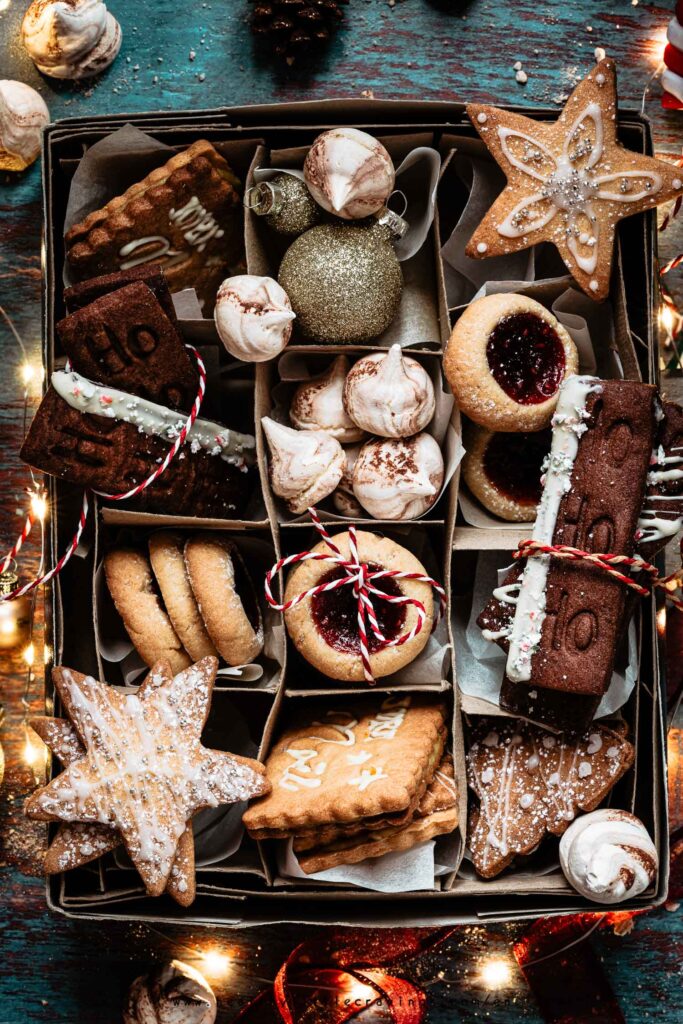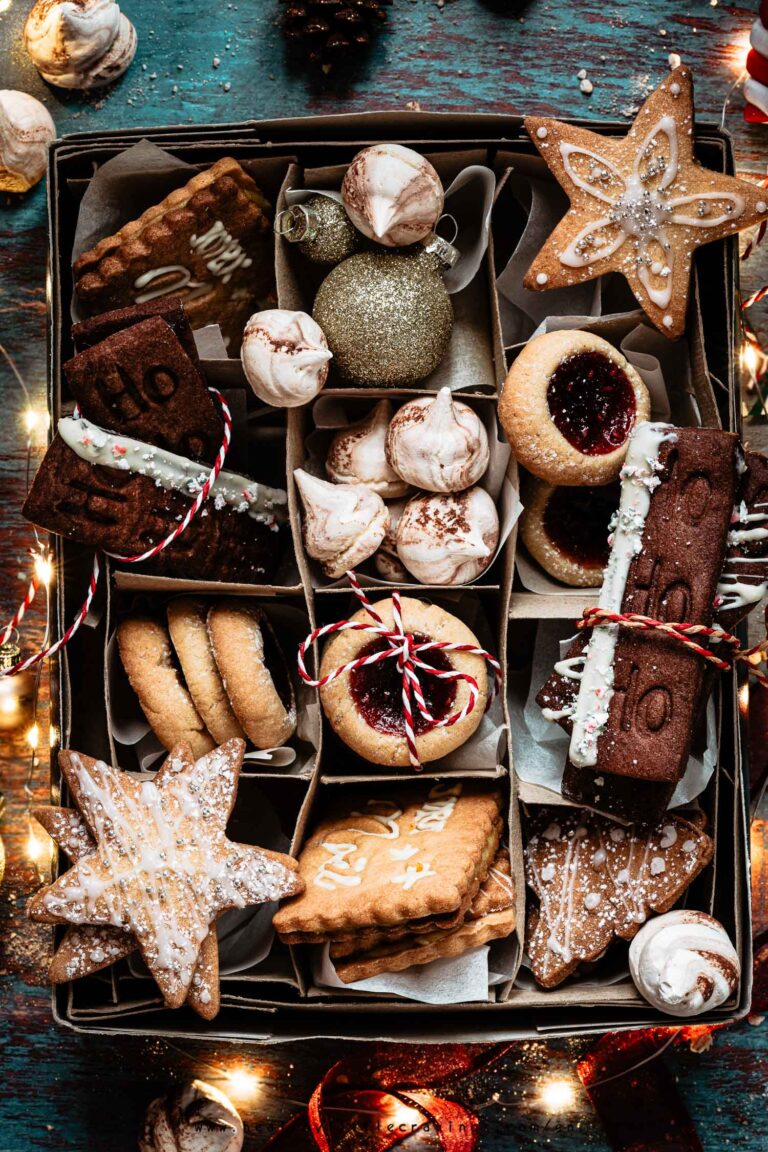 ---
© Healthy Little Cravings – Roberta Dall'Alba.
I own all content and photos' copyright.
Before using my photos and recipes, please email me.
If you would like to republish a recipe, please link back to this post and re-write the instructions in your own words.