Summer is the perfect occasion to put on the table a charcuterie cheese board, especially if you have friends and family over for dinner/aperitivo*.
What happens though if someone doesn't like cheese? (Ahem, ME)
Read the post to see how I assembled this cheese board!
*P.S. let me know how you translate aperitivo and read below what we mean with it here in Italy! 😜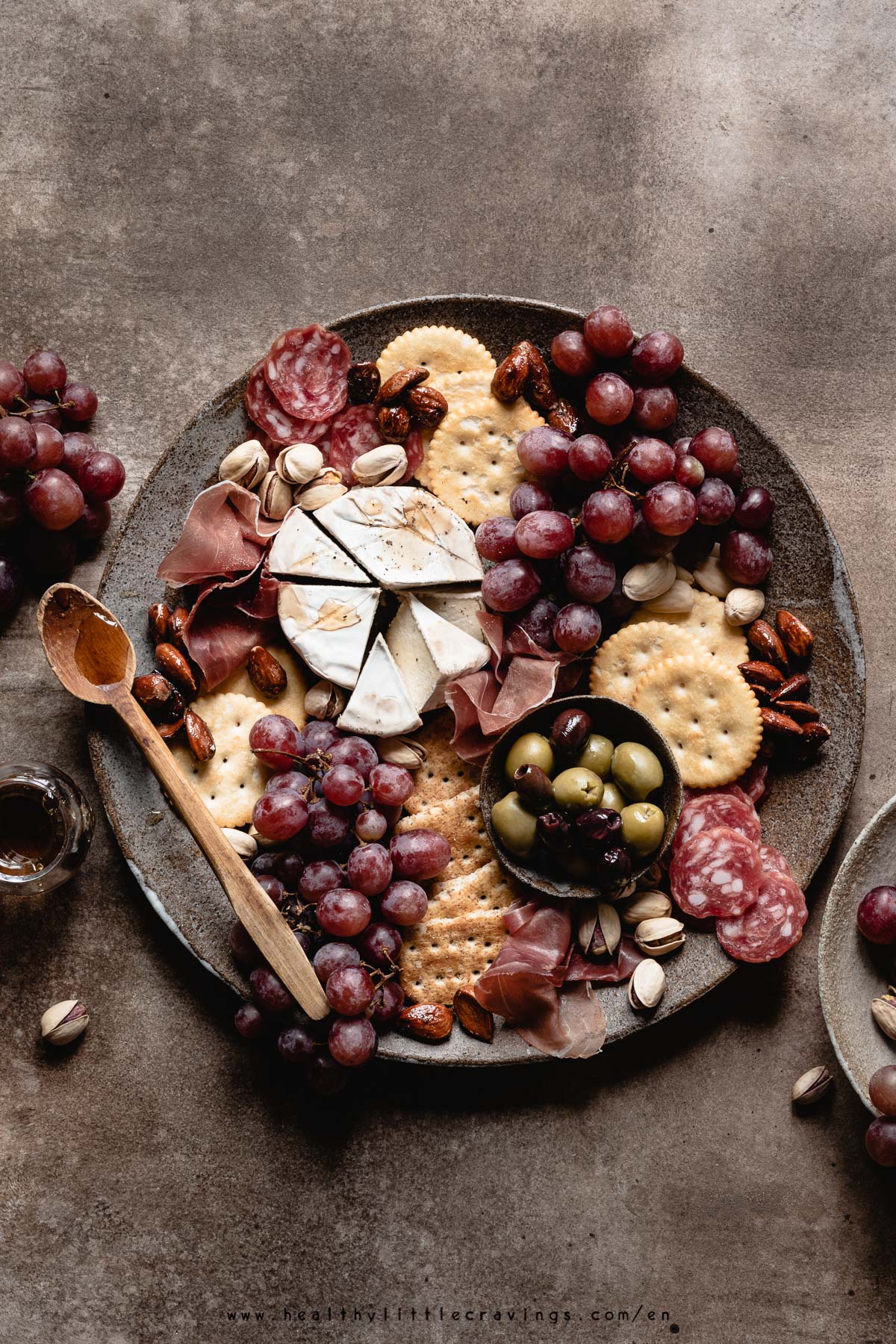 Ready for the aperitivo!
Now, what do you put on a cheese board...if you hate cheese?
Like I said at the beginning of the post, a charcuterie cheese board is perfect when you want to have an aperitivo with your friends, a family event, girls' night in etc
When we have aperitivo here in Italy 🇮🇹 , we usually eat chips, small crackers and pretzels ("salatini"), toasted salted nuts like pistachios or peanuts. Then small puff pastry pies (savory), or cured meats, olives, cheese...
And we usually drink spritz (very typical in my area) or another cocktail (or non-alcoholic drink).
What happens though if they serve you a board full of cheese and other stuff, and you don't like cheese?
You may think "well, just limit yourself to eating the other stuff".
There's one problem: I HATE the smell of cheese, and can't eat what is touching it (don't call me crazy). So, if you're like me (or some of your friends are), THIS charcuterie cheese board will be perfect.
Now let's see what to pay attention to when pulling a cheese plate together:
Cheeses


From what I've learned from other posts on the web, like this from BonAppetit for example, when building your cheese board you shouldn't use too many types of cheese. 3-4 are enough and choose a variety of texture.
Same thing with this board: nowadays we have plenty of vegan cheeses, choose your favorite (you can also make your own!).


Charcuterie


I don't eat that much cured meat (salumi, in Italian), but when I do I choose local high quality products. In this case, prosciutto di Parma (that I alternate with Prosciutto San Daniele) and strolghino (a salami typical of the area where I live).
Are you vegan? Although I've never tried vegan cold cuts, I know there are plenty of options! Again, choose your favorite.

...and more
Fresh fruit


Grapes are probably the most popular, when it comes to cheeseboards. But choose in-season fruit! Yes, one type is enough. In my opinion, it should be something with a little bit of acidity so it compensate the fat of the rest of the ingredients.


Crackers


I added two different kinds of crackers. Again, I wouldn't go crazy with too many different ones. Crackers are nice because you can use them as a "spoon".

Nuts and other savoury ingredients
Pistachios, peanuts, walnuts, almonds...choose your favorite nuts.
And please try the sweet savory toasted almonds recipe I shared below;) ready in 1 minute.

Other ingredients you can add: artichokes, pickles, olives, jams, honey, hummus, raw veggies (crudités)...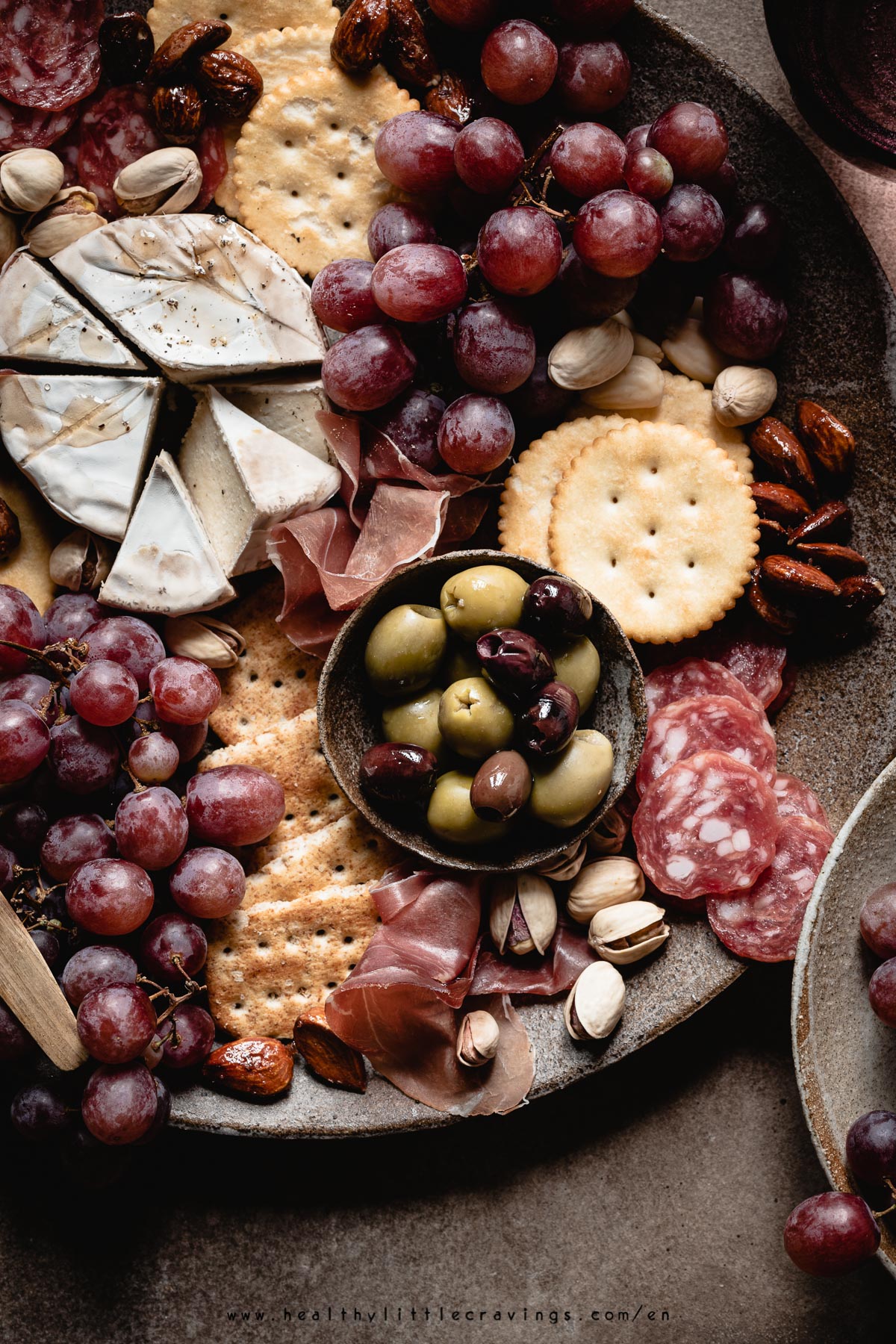 How do you make a cheese board step by step?
I would say this paragraph is more the food photographer/stylists/bloggers out there, but it's actually for everyone because if you want to serve this to friends, well..it has to be good-looking, right?
So, this is how I styled my charcuterie cheese board:
Select a cute board

(plate, in my case)
I recommend choosing a nice looking plate or board. It can be marble, it can be wooden for a more rustic touch. Shape of your own choice.


Place cheese and grapes (and bowls)


I started with my biggest ingredients, in this case cheese (remember to

cut

it already, to avoid the guests to make a mess), bowl with olives, then grapes.
Placing the bigger ingredients first, will make it easier to place the small ones around.
(It's always about building up)


Add crackers


Have fun arranging the crackers in S-curves. Make them look "sexy"!
That is the approach I like to adopt.

...and then
Add cured meats
Ditto. I like to focus on the curves of my prosciutto, and the S-curve I can create with salami.
P.S. to maintain the overall harmony (in terms of composition in my photos), I haven't used a lot of meat. If you serve this to friends of course use more!

Finish with nuts
Fill the empty parts with nuts. A little bit here, a little bit there. Variety is the key!
P.S. I know this may sound crazy (maybe we food stylists are!) but also pay attention to colors! Can you see how I have chosen cool brown (plate, almonds), purple/pink (grapes, cold cuts) and pale yellow/orange (cheese, crackers, nuts)? That repetition makes everything aesthetically pleasing.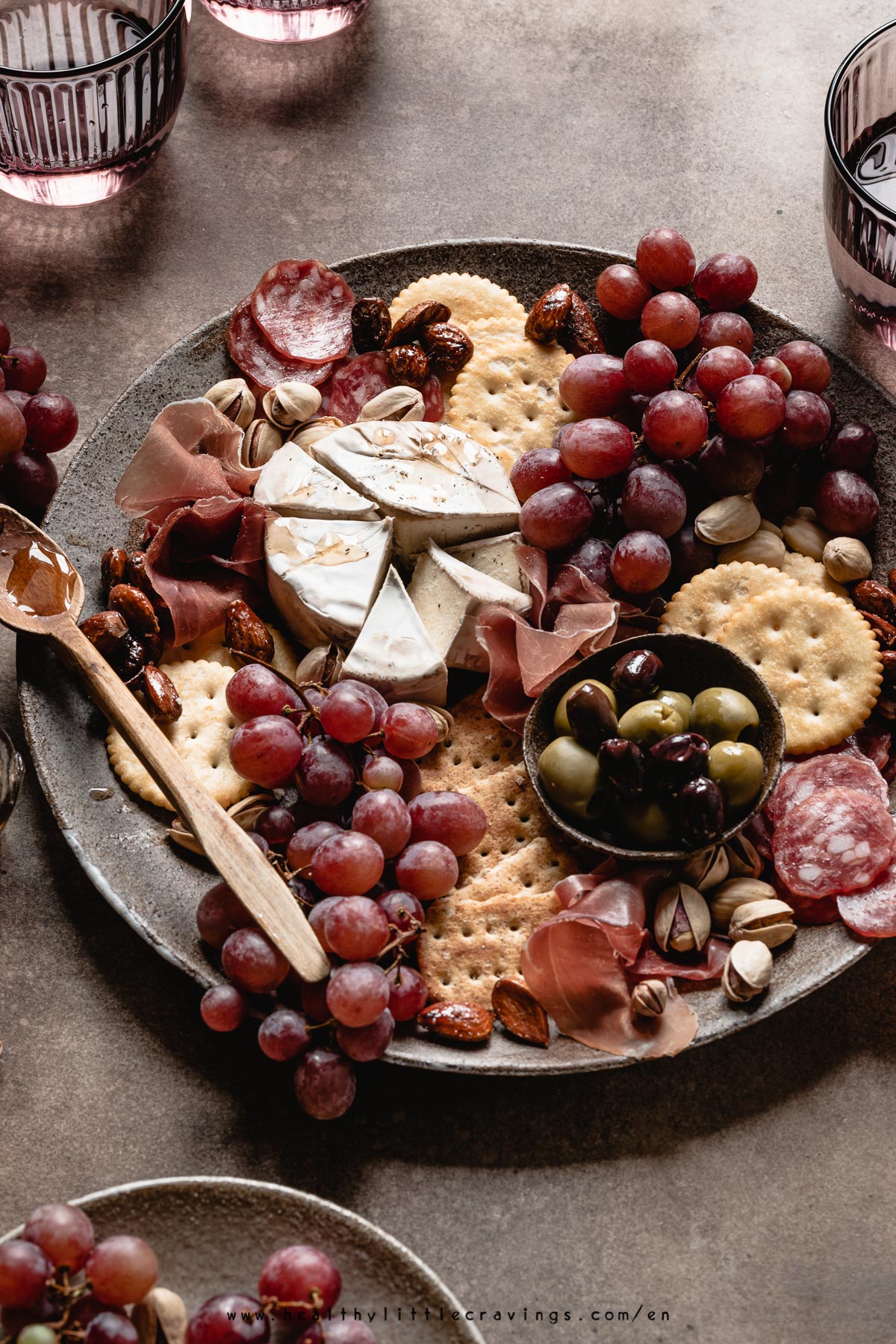 ---
If you make this recipe, please be sure to give it a rating and leave a comment! It would make me so happy! 🙂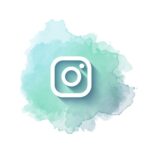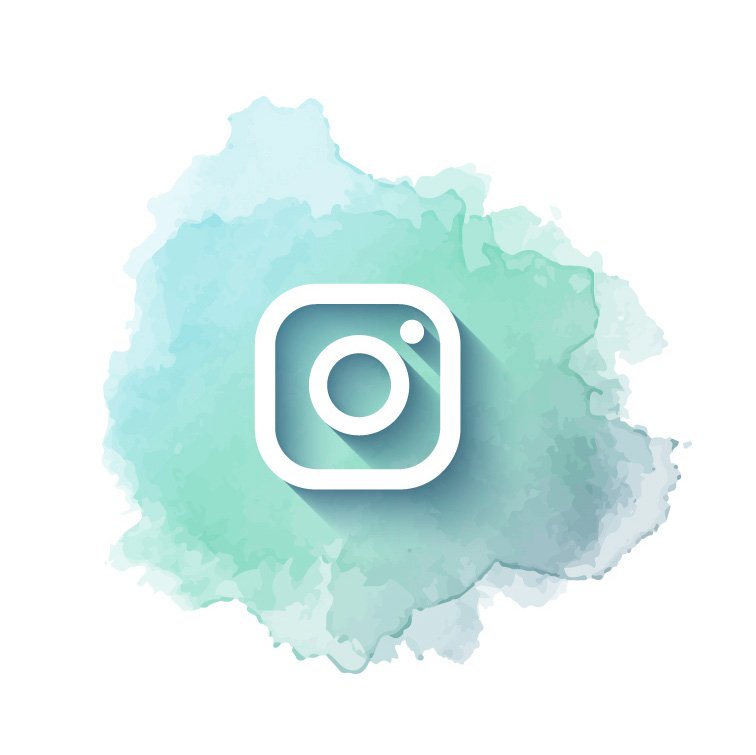 Remember: if you try one of my recipes, tag me on Instagram or DM me the photos!
---
Don't forget to pin and share this easy and delicious recipe!
CHARCUTERIE CHEESE BOARD FOR CHEESE "HATERS"
Ever wondered how to put together a charcuterie cheese board for cheese "haters"? Read the post for all the tips, and the recipe card for the ingredients I've used.
P.S. I HATE the smell of cheese and can't eat what is touching it. So, if you're like me this board will be perfect.
Print
Pin
Ingredients
1

or more

Vegan cheese

- I've used Camelia by Casa del Fermentino - not sponsored)

Grapes

Crackers

Prosciutto crudo (di Parma or San Daniele)

Strolghino (it's like salami)

Olives

-

(olive taggiasche in my case)

Pistachios

Toasted almonds (recipe below)
Instructions
For the 1 minute candied almonds:
Toast almonds in a hot pan (medium heat), for about 1 minute or until they "smell good"

Add a bit of maple syrup and immediately stir to coat them.

Add salt and turn off the heat. Let them cool.
To assemble the charcuterie cheese board:
Put cheese, grapes and any other "big ingredient", on the plate.

Add crackers, then cured meats, olives and nuts.

You can add a touch of honey or jam to the vegan cheese.
---
Do you love cured meats?
Then you NEED these in your life: hand pies with caramelised onions and prosciutto di Parma. DE-LI-CIOUS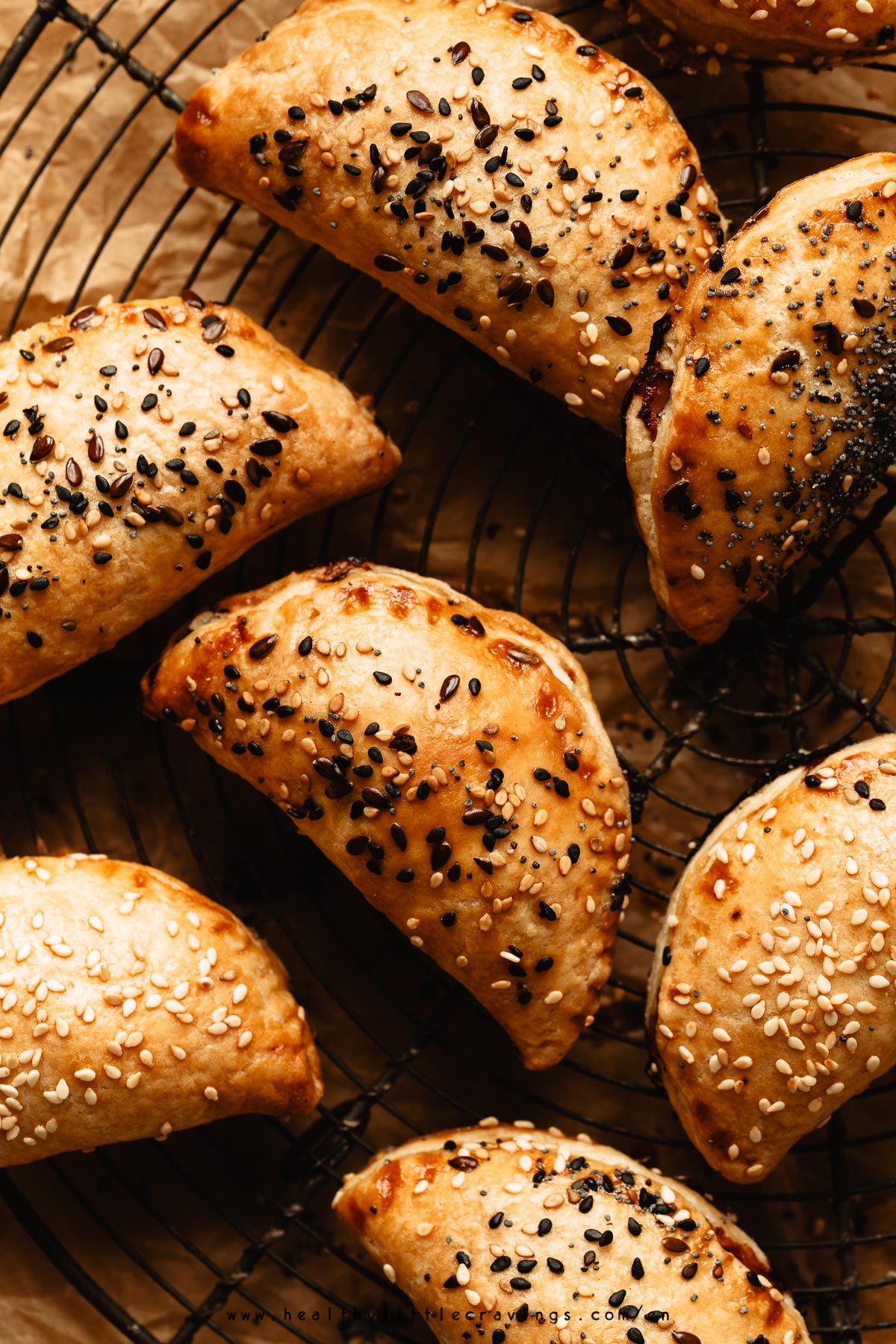 ---
© Healthy Little Cravings – Roberta Dall'Alba.
I own all content and photos' copyright.
Before using my photos and recipes, please email me.
If you would like to republish a recipe, please link back to this post and re-write the instructions in your own words.