Ok, you can't even imagine how impatient I was to share this vegan chickpea curry recipe on the blog, so YOU can make it ASAP!
Friend, this dinner/lunch is ready in 15/20 minutes, I promise!
That's why I love it and that's why it's a staple here.
And yes, it's technically still Summer, but that didn't stop us.
Quite the opposite: we enjoyed this easy curry throughout the season!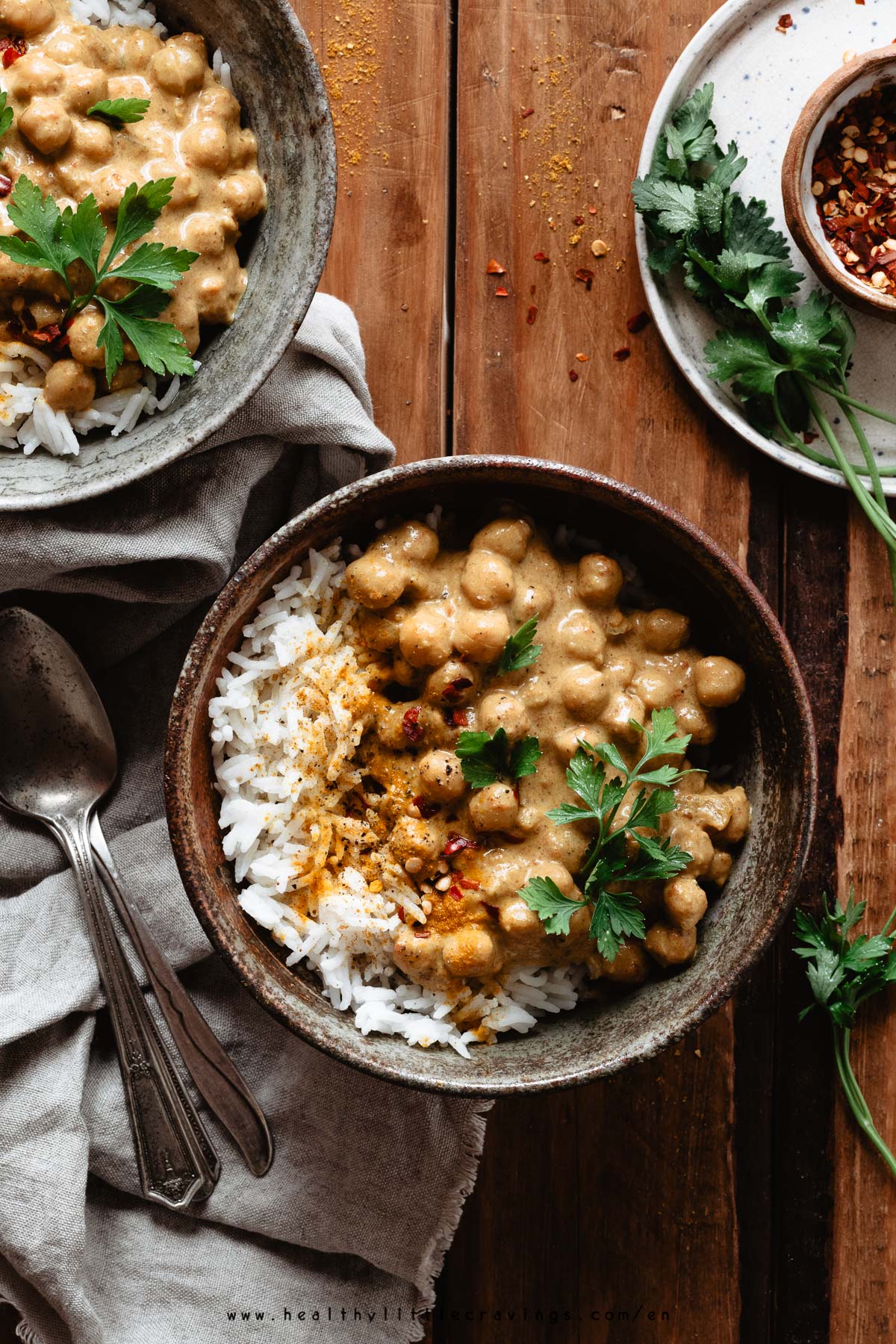 What is curry?
When I share a recipe which is definitely not typical of the place where I was born (for those of you who still don't know it, I'm Italian and live in Italy), I like to examine in depth its origin.
Obviously, I can't do it in a few sentences in this post, but I'm going to clarify what curry is, just for you to know about it.
Curry can refer to curry plant, to the famous blend of spices, to a paste, but also to a dish (actually, various saucy dishes flavoured with curry powder).
When talking about the dish, curry is typical in India, Thailand and other Asian countries.
Is this chickpea curry recipe Indian?
This chickpea curry was born after I was inspired by a chicken tikka masala I ate at a local Indian restaurant here in Northern Italy.
Obviously, it's completely different (to begin with, it has no chicken, no yogurt and no heavy cream).
My only goal was to recreate the flavor of the combination of spices at home.
So the answer to the question is NO.
My recipe doesn't claim to be an Indian recipe (how could I?). It has coconut milk (more typical in Thai curry dishes), while Indian food often calls for yogurt, to enrich the sauce.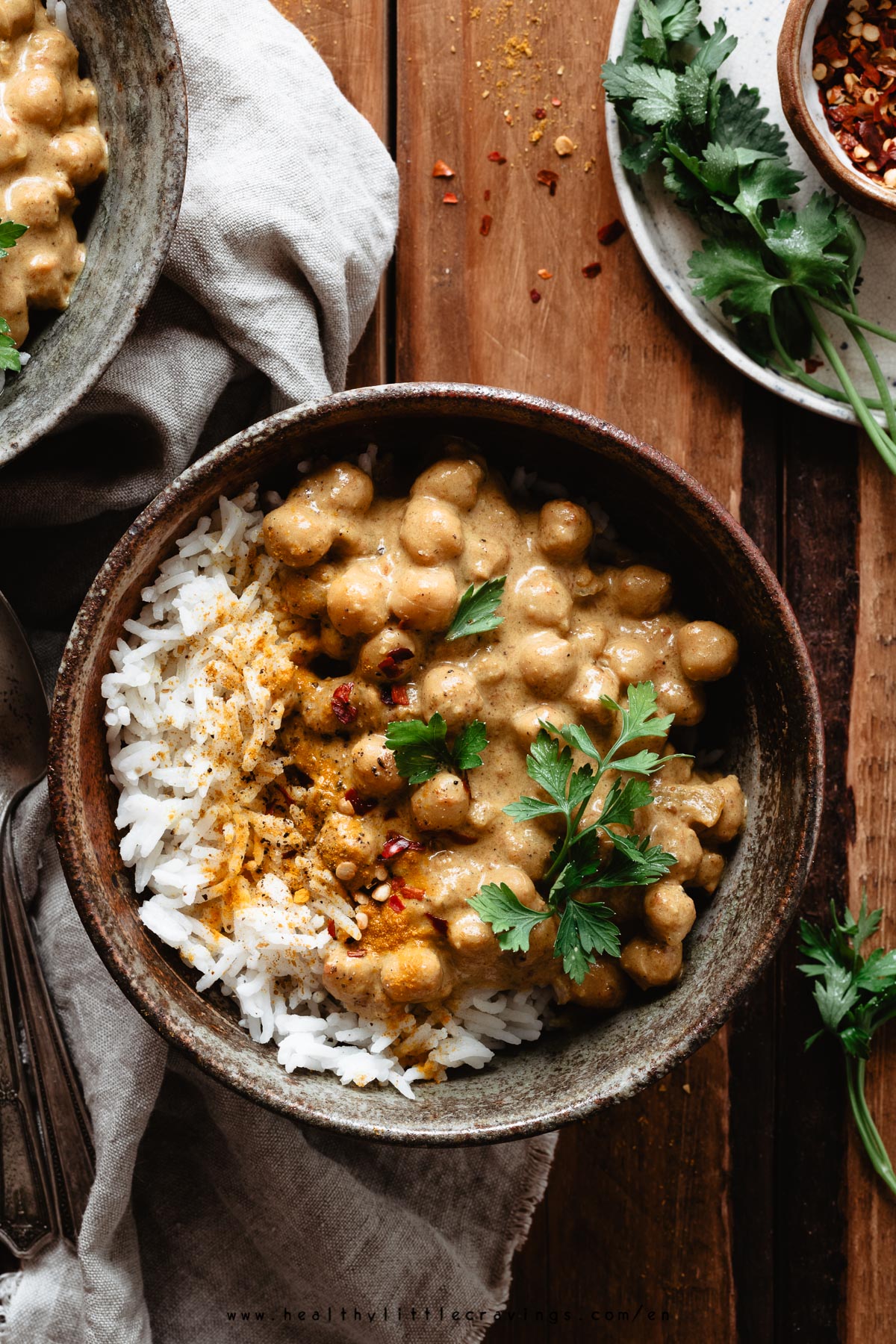 How to make (my) chickpea curry
As I mentioned above, this curry recipe was born because one day I ate a chicken tikka masala and I liked it so much that I wanted to recreate that flavour at home.
Chicken tikka masala is made with spices, marinated chicken (in yogurt) and heavy cream.
This chickpea curry instead is a bit lighter (despite having coconut milk), and very quick to make. Let's see the 3 easy steps:
Cook rice
Rinse a cup of basmati rice (about 170 gr), then put it into a pot with cold water (double the quantity, so 2 cups). Let cook until absorbed and set aside.

Prepare saucy chickpeas
Pour about a tablespoon of extra virgin olive oil into a pan (wok), let it heat then add the onion and all the spices (+ salt & pepper).
Add rinsed canned chickpeas, tomato sauce and coconut milk.
Let thicken: time can vary.
Sometimes I want it more liquid, sometimes I want it thicker.

This is what I like most about this recipe:

if I'm in a rush, the spicy chickpeas are ready in no time.



Serve
Serve on a "bed" of basmati rice and enjoy.
You will see: your dinner/lunch will be ready in 15/20 minutes!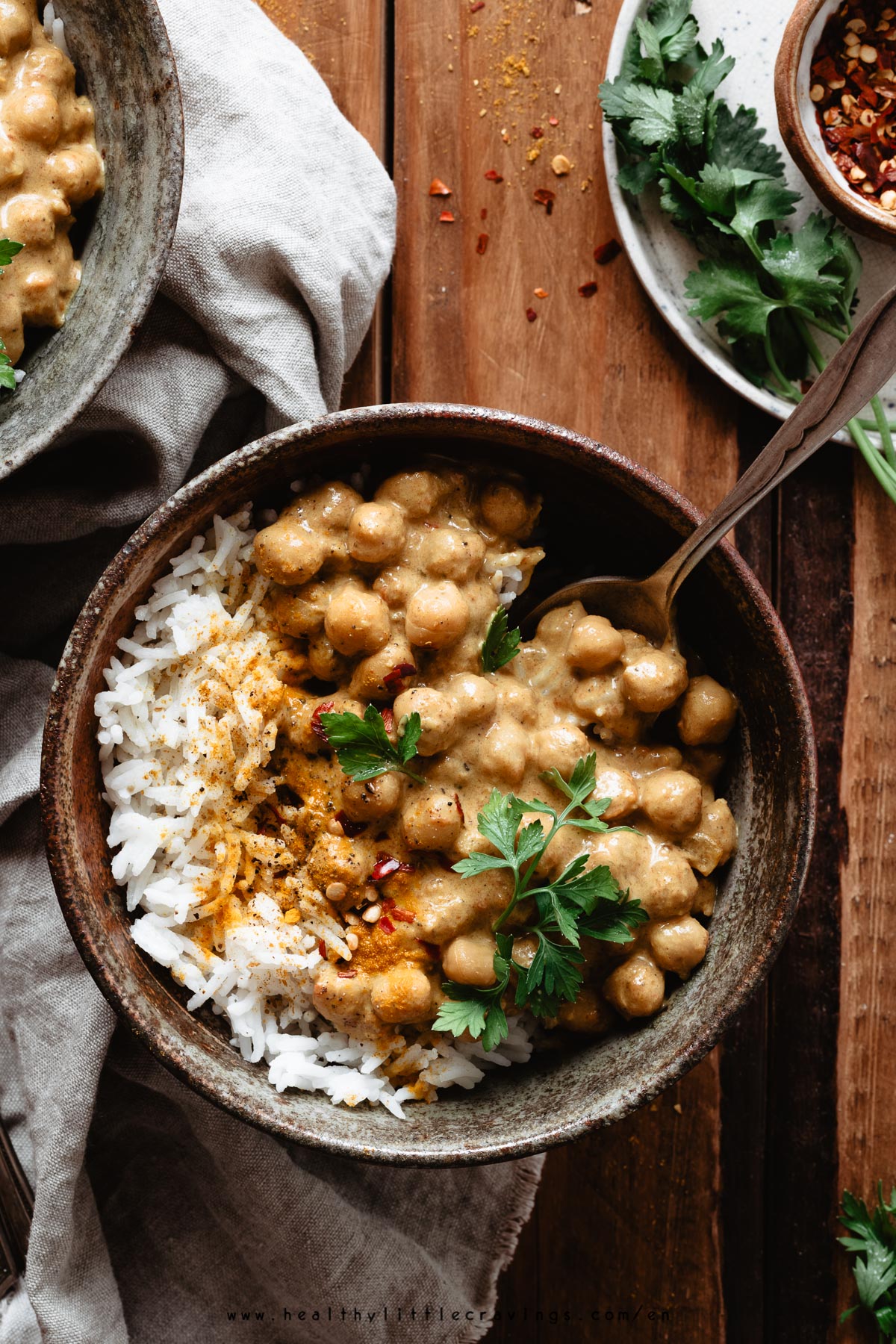 Don't be scared of the spices!
Unlike the majority of the recipes I share, this has a long list of ingredients. Don't worry though, it's all spices.
AND, good news: instead of using turmeric powder, cumin powder, dry coriander seeds, ginger powder and curry, you can also decide to only put curry powder (in a larger quantity).
I wouldn't skip garlic powder and garam masala though. (Sometimes I like to use tandoori masala as well).
Don't be scared of spices, HAVE FUN! They give all the flavor to the dish.
How can I thicken a curry without cornstarch?
I've never used cornstarch or flour in this recipe. I think the key is choosing full fat coconut milk, so it's creamy and thick enough without adding starches.
How long should I let curry simmer?
It depends on how thick you want your sauce to be.
When I took these photos, I let it simmer less than usual to keep it a bit runnier but still creamy enough to coat the ingredients.
Another tip: when simmering, don't put the lid on.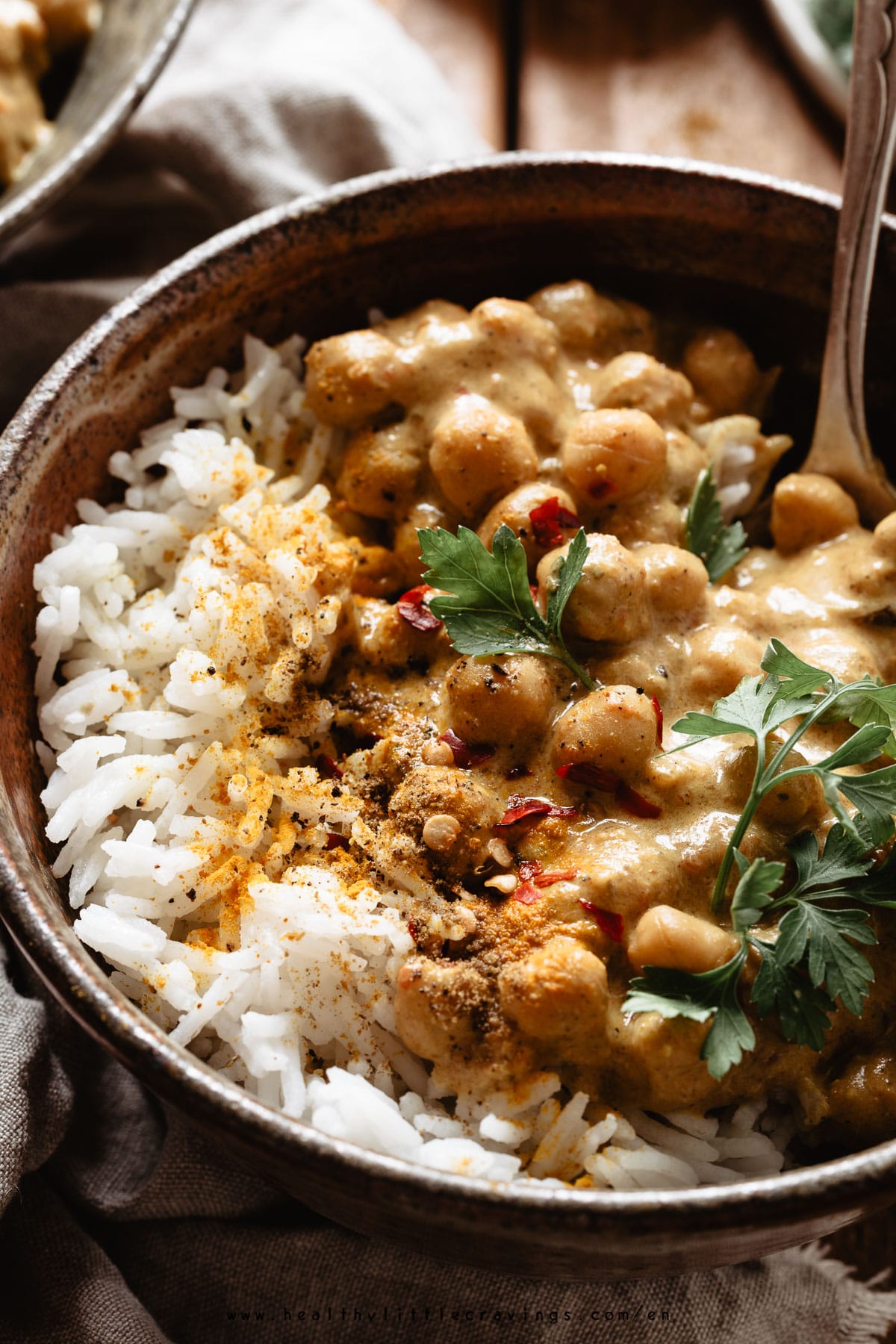 ---
Do you have other questions?
It's not easy to answer all the questions you may have, so PLEASE leave a comment below and I'm glad to reply! Thank you.
---
If you make this recipe, please be sure to give it a rating and leave a comment! It would make me so happy! 🙂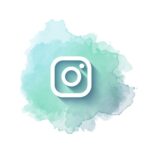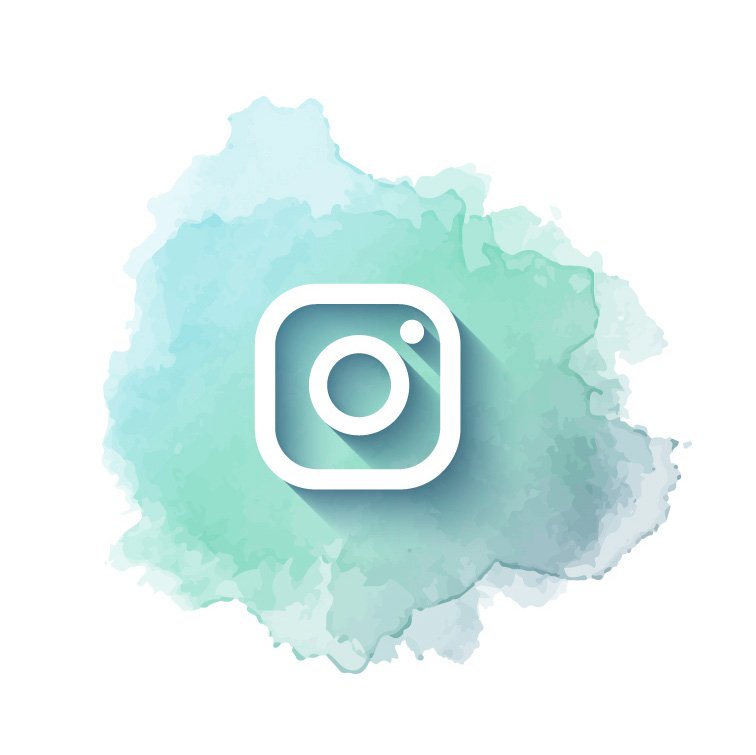 Remember: if you try one of my recipes, tag me on Instagram or DM me the photos!
---
Don't forget to pin and share this easy and delicious recipe!
15 MINUTE CHICKPEA CURRY
A meal made with simple ingredients, full of spices to give flavor: this chickpea curry is ready in 15/20 minutes!
Print
Pin
Ingredients
1

cup

Basmati rice

-

160-170 gr

2

cups

Water

-

320-340 gr
For the saucy chickpeas:
1

can

Cooked chickpeas

1

tablespoon

Extra virgin olive oil

½

Chopped onion

to taste

Garlic powder

¼

teaspoon

Turmeric powder

to taste

Black pepper

¼

teaspoon

Cumin powder

to taste

Dry coriander seeds

¼

teaspoon

Ginger powder

to taste

Curry powder

¼

teaspoon

Garam masala

to taste

Salt

Chili flakes

-

optional

½ + ¼

cup

Tomato sauce

-

100 gr

1

cup

Coconut milk

-

200 ml
Instructions
Basmati rice:
Rinse a cup of rice (170 gr), then put it into a pot with cold water (2 cups). Bring to a boil and let cook until the water is absorbed (keep an eye on it so the rice doesn't stick to the pot!)
For the saucy chickpeas:
While the rice cooks, prepare the chickpeas: pour about a tablespoon of extra virgin olive oil into a pan (wok), let it heat for a few seconds, add the chopped onion.

Add all the spices: garlic, turmeric, black pepper, cumin, a sprinkle of ground coriander seeds, ginger, curry, garam masala, salt and - if you want - chili flakes.

TIP: do not put too much of the spices, adjust later.

After a minute: add rinsed canned chickpeas, tomato sauce and coconut milk.

Let the sauce thicken, then turn off the heat. Taste and adjust with spices if needed.
Nutrition
Nutrition Facts
15 MINUTE CHICKPEA CURRY
Amount Per Serving (1 person)
Calories 652
Calories from Fat 126
% Daily Value*
Fat 14g22%
Carbohydrates 102g34%
Protein 23g46%
* Nutritional information is only an estimate. The accuracy of the nutritional information for any recipe on this site is not guaranteed.
---
Looking for another savory vegan recipe? This pasta with sun-dried tomatoes pesto is the right meal for you! Try to add some spices to it!
---
© Healthy Little Cravings – Roberta Dall'Alba.
I own all content and photos' copyright.
Before using my photos and recipes, please email me.
If you would like to republish a recipe, please link back to this post and re-write the instructions in your own words.