In this post you'll discover ALL THE SECRETS behind food props for photography ...on a budget!
I've started my journey into food photography (or better, food blogging) with barely no money in my "bank account" (a.k.a prepaid card). Someone will say you can't do anything with no money.
Well, KEEP THIS IN MIND: as the saying goes, 'Mater artium necessitas', i.e necessity is the mother of invention.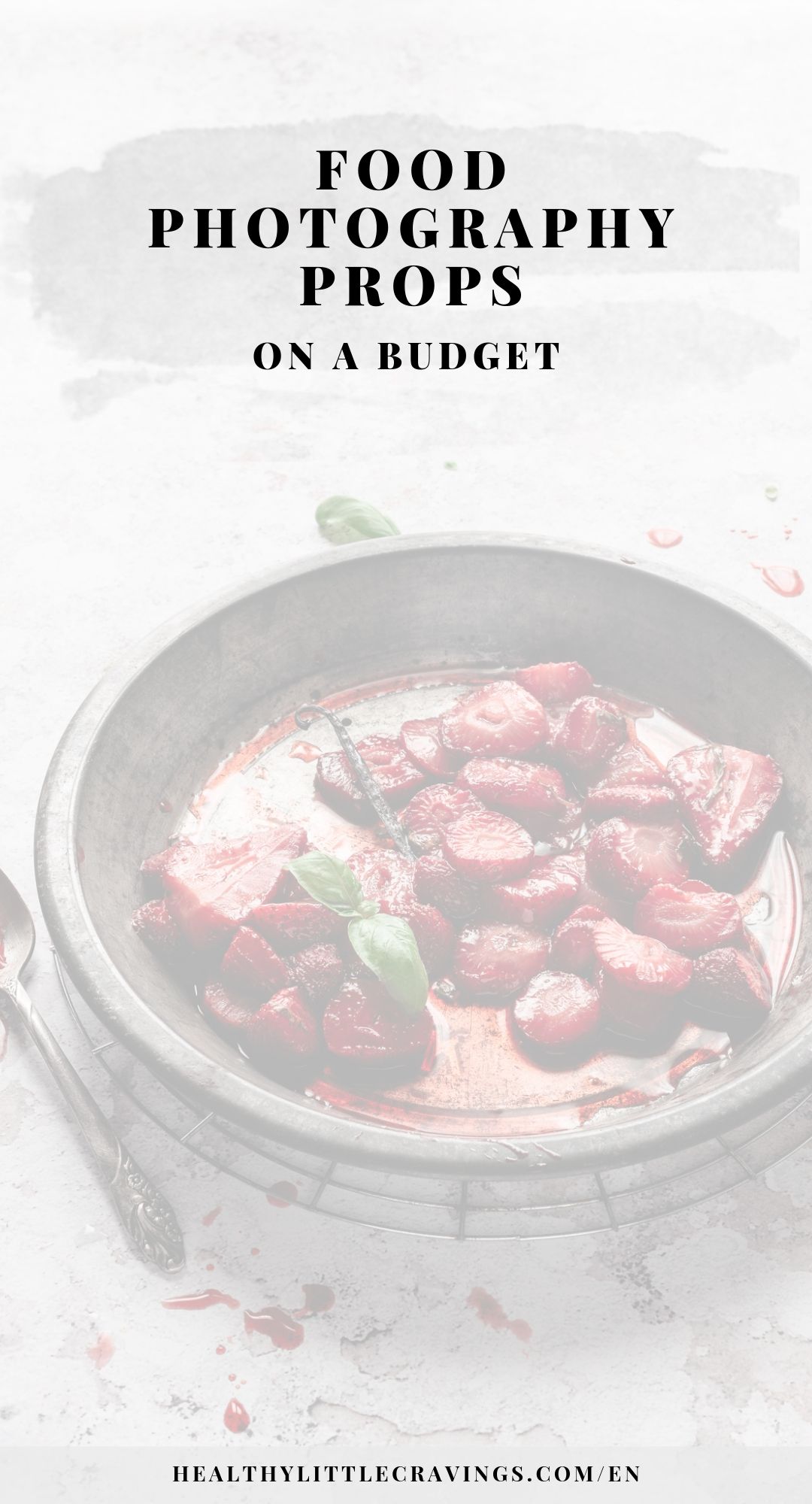 If you are reading this post it means you have an Internet connection, a smartphone and I guess you have a roof over your head. What I want to say is: the things you'll need to start are already there, maybe next to you. So start looking around you in the room and you will find out that you have more than you expect.
To make things easier for you I will list all the items I've used in these past years.
P.S. Even if I am not a beginner anymore, I still look for cheap props, backdrops etc but sometimes I like to 'treat' myself and buy more expensive stuff.
---
Let's talk food photography props...
The backdrop as a prop
When I first began, the only "extra" backdrop I had was a piece of spruce board (like this one) that I found in my basement at home. Not that cool I know, but if painted it becomes a very nice backdrop!
And a nice backdrop can be a nice prop!
These are some ideas for you, if you're starting out.
I'm actually still using them, even if I have some cute ones now (especially DIY).
Old backing trays (I used my old backing tray in this pic )
Wood boxes (check this bagel here!)
Parchment paper (check these muffins, yum!)
Your kitchen's table or other tables (I love this table! It was a bit vintage.)
Cheese cloth or napkins (check this)
White bed sheet (like this )
Newsprint
Also your floor if it's nice and minimal, and if you're shooting outside
Some cheap options are also vinyl backdrops (you can find them on Capture By Lucy's website) and DIY plywood backdrops (check my IGTV video!)
---
Food props for photography
You can't even imagine how many props you already have at home!
I am lucky enough to have a basement room at my parents' house and, since it's not daily frequented, we forget things we have in there.
I found so many objects that I can use as a prop, and you may find them too, so...open your eyes and go find them.
the cooling rack I've used here, it was in my basement room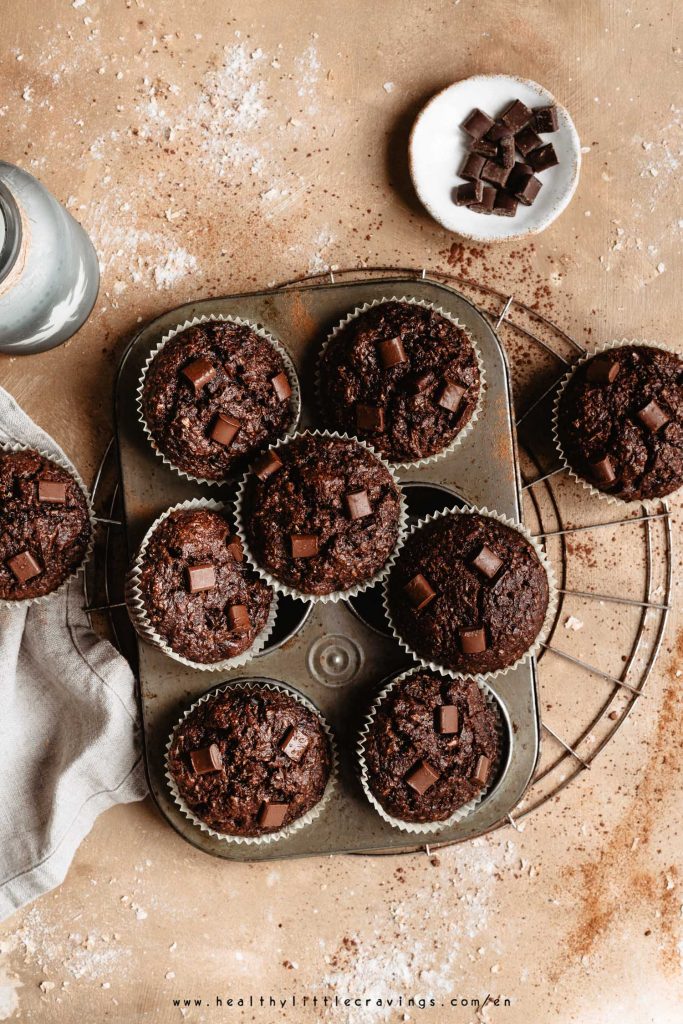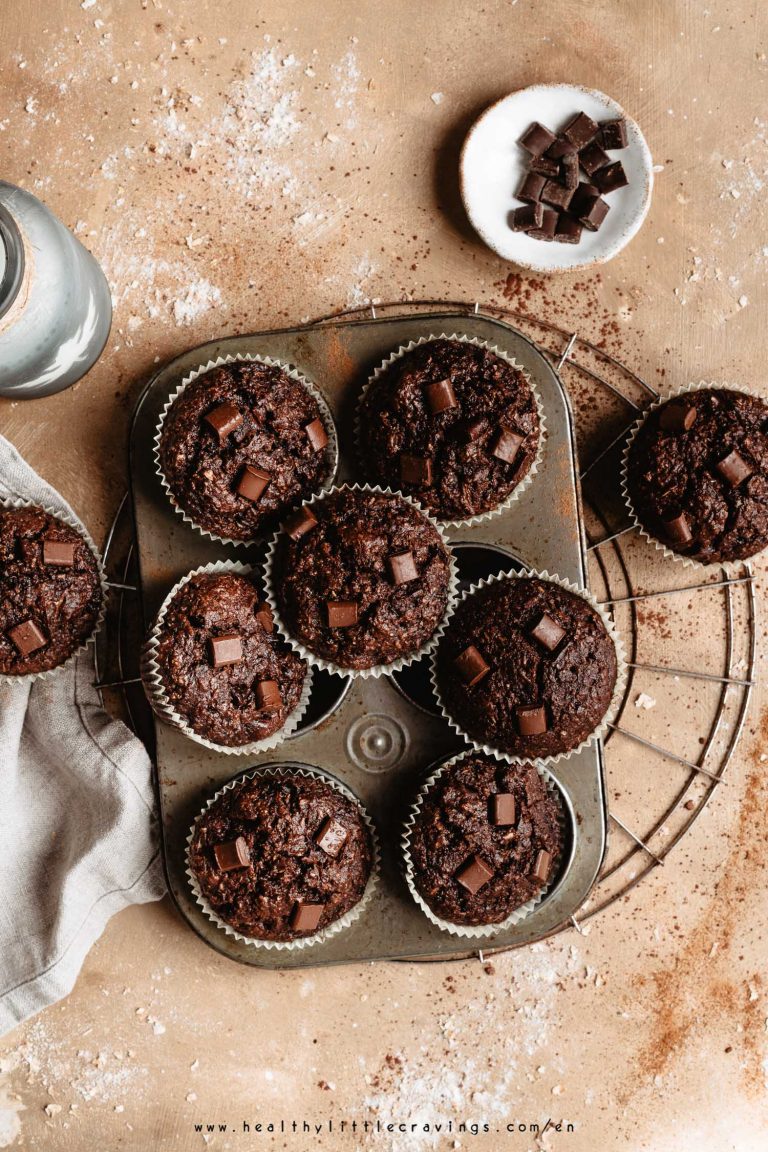 the glass candle jar here (yes, there was a candle in it!)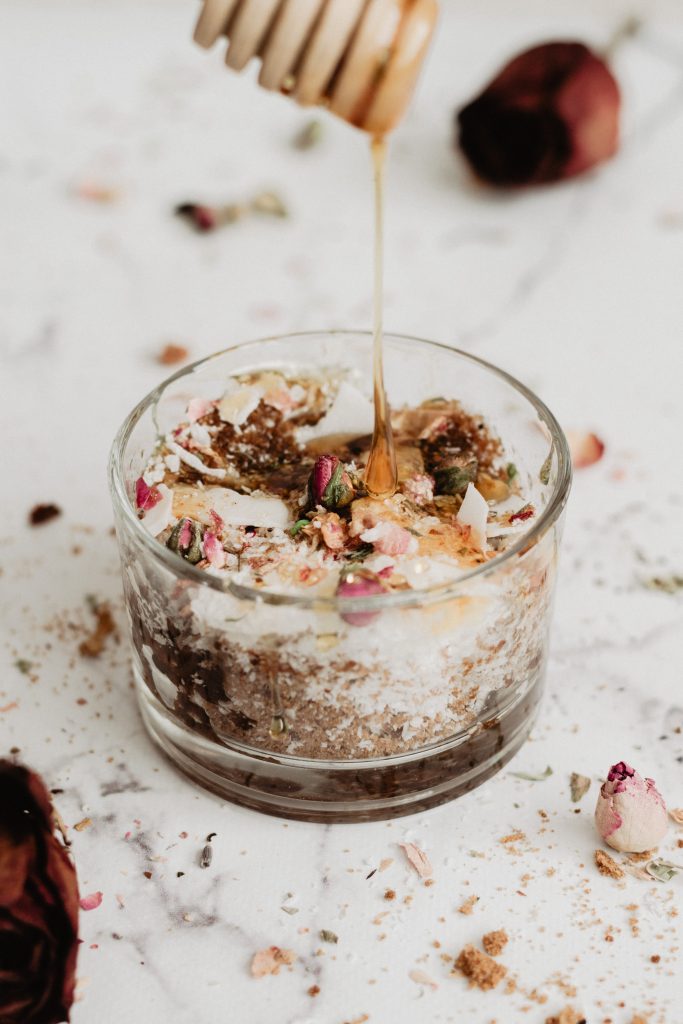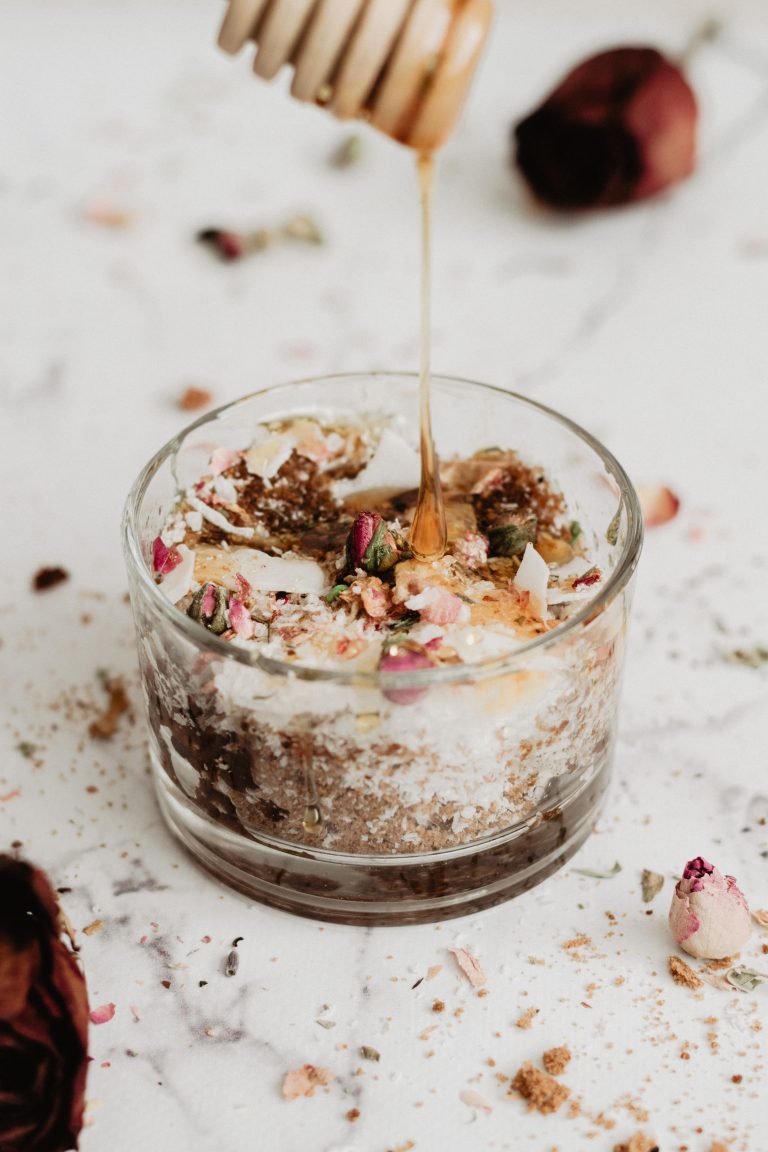 Also, go visit your grandma, go and ask if she has cutlery or cute vintage plates, trays or cups (that she doesn't use anymore!).
In this very old pic you can - barely - see the cute vintage silver spoon she gave me! (what a *not so cute* pic though)
If you don't have a basement room or grandma to ask for props, well open your eyes because there are props everywhere!
I recycled this jute after buying some flowers, can you believe it?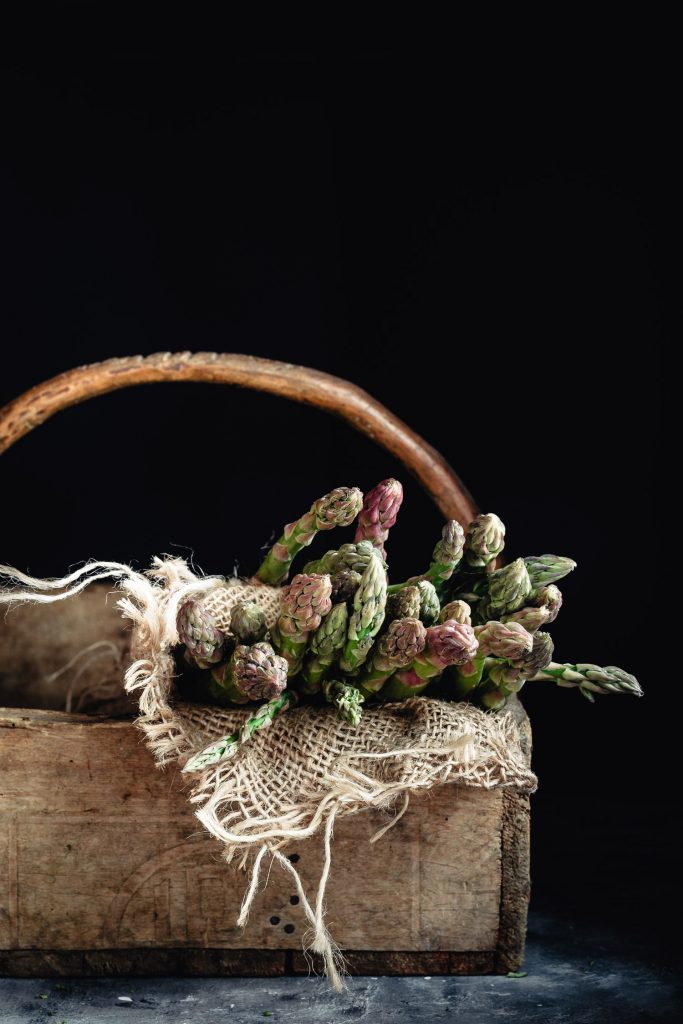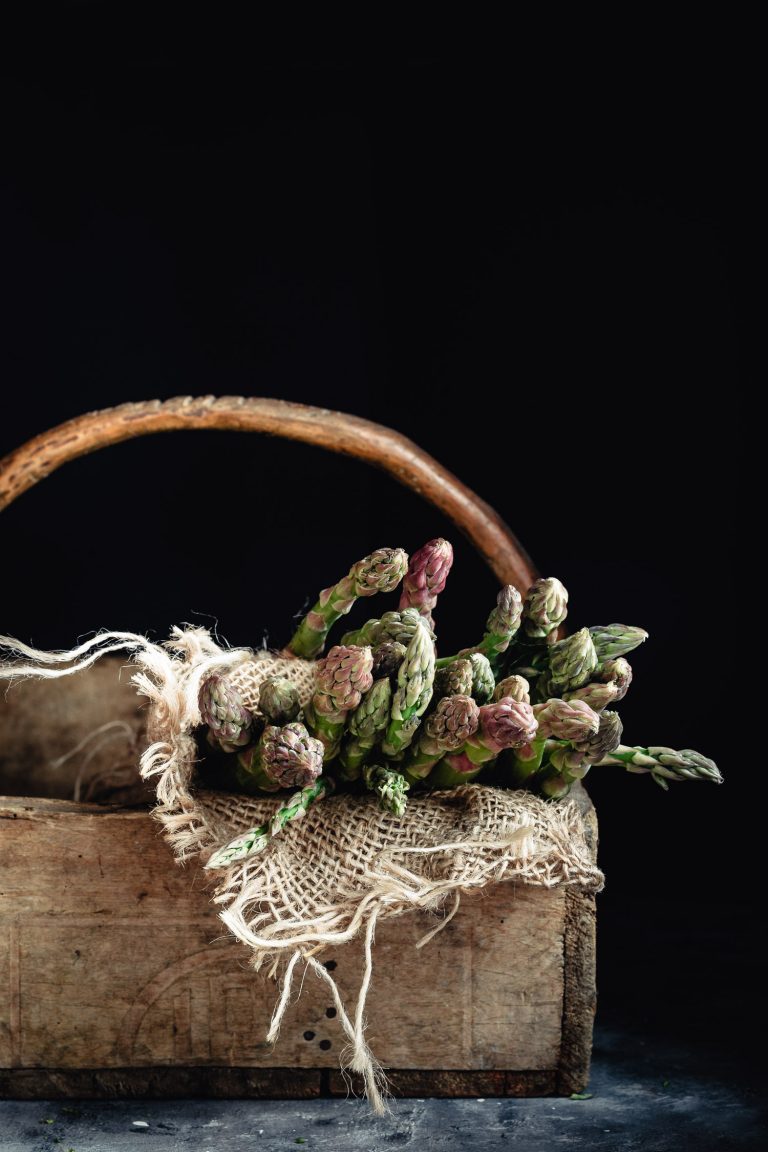 ---
Light
Finally, regarding light: I bought these disc light reflectors just recently and worked without them for a very long time.
For food photography on a budget, you can use foam boards to reflect your light (I found mine into a package, so if you buy online you will probably have the chance to receive them too) or disposable silver aluminum trays/foil.
Instead, to diffuse, use...the clouds! Yep, you read it correctly. Shooting during cloudy days is the best thing you can do, unless you want to work with harsh light (like this).
Other stuff I've used to diffuse light were parchment paper (stuck on the window) and the white curtains of my kitchen.
---
In conclusion, I really hope you liked this kind of post. When I was a beginner, I wish someone taught me how to do food photography on a budget. So here I am today, sharing my knowledge!