Easy vegan caramel sauce: the easiest you can find on the Web! 2 ingredients only, max 3, and you'll fell in love!
---
I've just finished shooting some gorgeous mushrooms that my mom went picking yesterday in the woods. There are some delicious varieties in our mountains, it would be a pity to leave them there. Actually, mushrooms hunting is very diffused here in my area, so no...they would not be left there.
It could be a nice idea to share some great recipes with this ingredient, don't you think so? Let me know in the comments!
Changing topic, last week I've been busy with client work (luckily, I would say, because that's what allow me to live) and I didn't have the chance - and time - to test new recipes for the blog. So today I'm going to share the recipe for this super easy vegan caramel sauce that I posted last Summer on my Instagram feed. Actually I think you'll be happy with it, lol.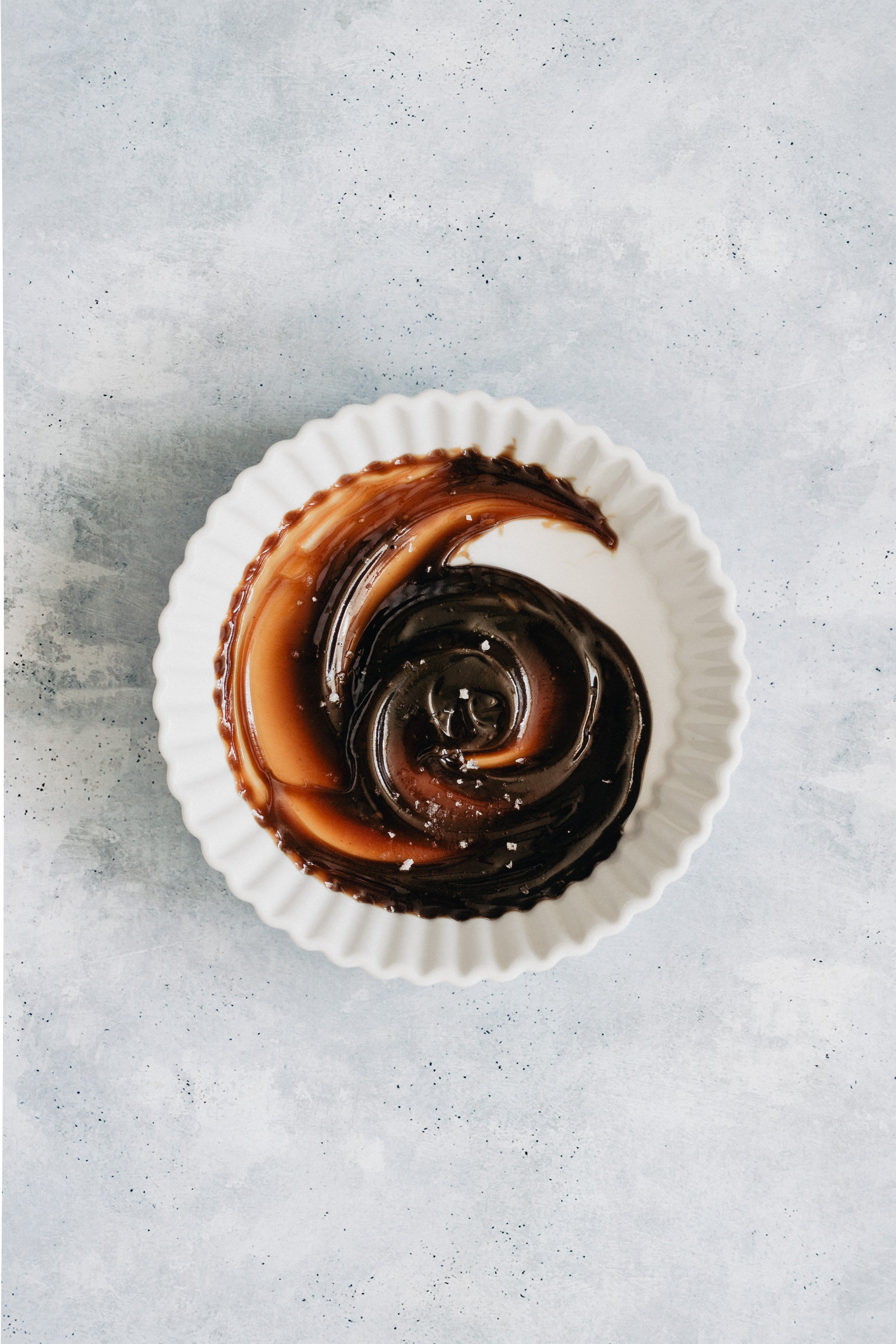 Easy vegan caramel sauce, to indulge.
You know what? In my opinion, if you decide to indulge you have to do it "properly". I mean, if you want to eat a ginormous pizza or a giant burger, at least choose high quality and simple ingredients, so you'll be sure it will be a success. Do you agree?
This easy vegan caramel sauce is definitely not a thing you can eat everyday, but it's made with only two simple ingredients.
It's more like dulce de leche because I've only used milk and sugar. Not regular milk and sugar though!
Instead I've decided to use some organic unsweetened almond milk (so barely no calories, just 27kcal every 100 gr) and some dark brown sugar to give a nice flavor. I swear, it's so good. And yeah, it's amazing to indulge like this, I confess.
Now you're probably wondering how you can use this sauce. Just a couple of ideas: to give flavor and sweetness to your oatmeal, to garnish your ice cream, you can also use it on cookies, muffins, cakes, tarts... wherever you want!
With these quantities you will not obtain a lot of caramel, so double the recipe if you want.
REMEMBER: this is practically sugar, so indulge but use your judgment!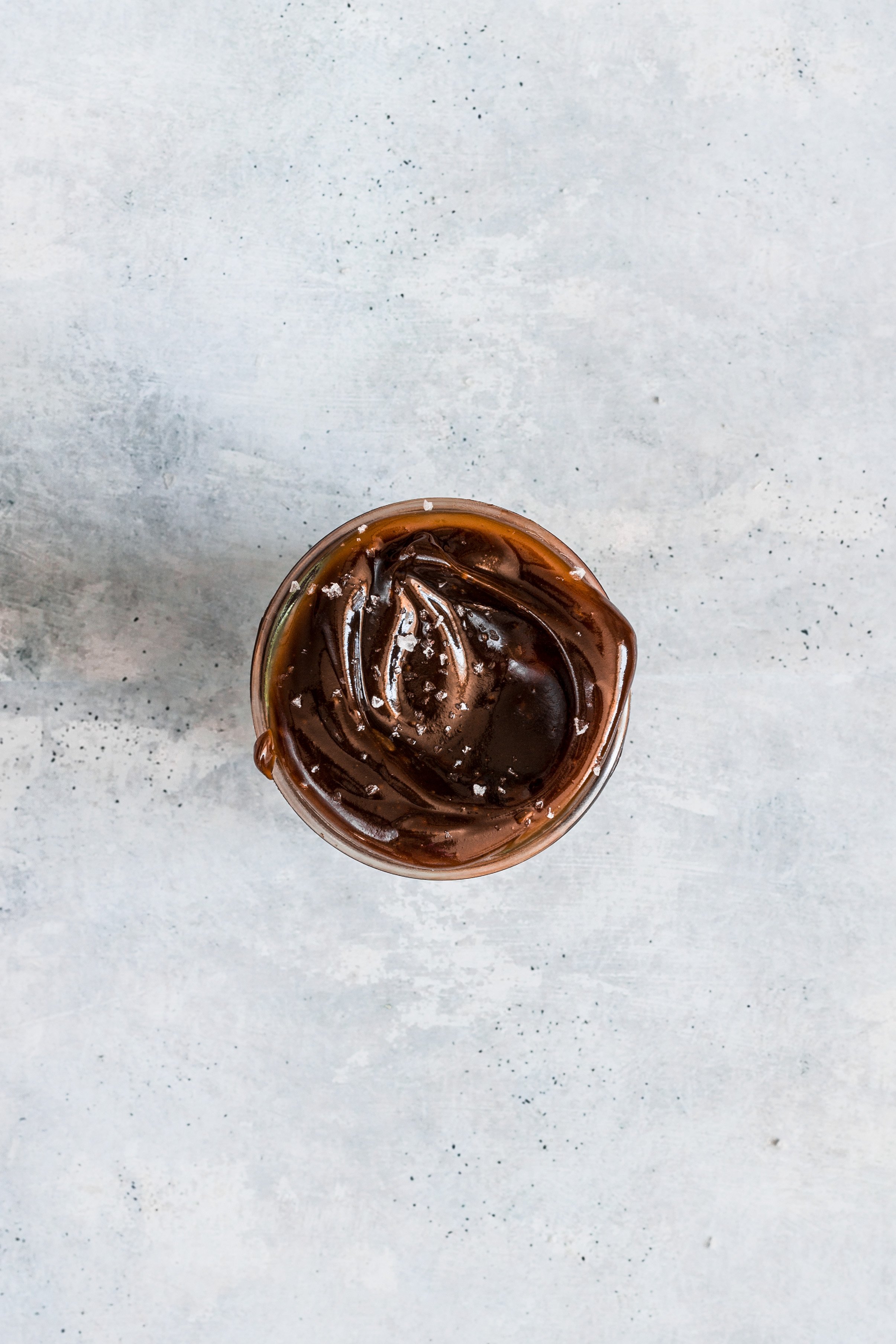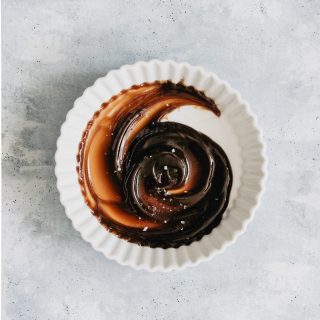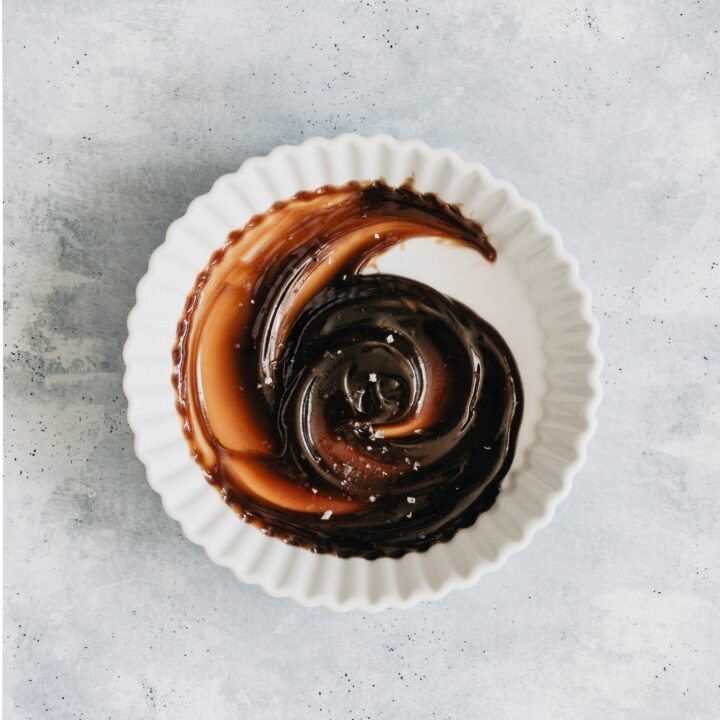 Ingredients
200 gr

Unsweetened almond milk

50 gr

Dark brown sugar

a pinch

Salt

-

optional
Instructions
This vegan caramel sauce is simple as it seems: just combine unsweetened almond milk and dark brown sugar into a pan.

Let it simmer on low heat until it reduces and thickens.

When ready, sprinkle with some salt flakes and use it to top your porridge or anything you want.