Are you a Starbucks fan? Then try this healthy pumpkin spice latte: nutritious, easy, quick and with no added sugars.
---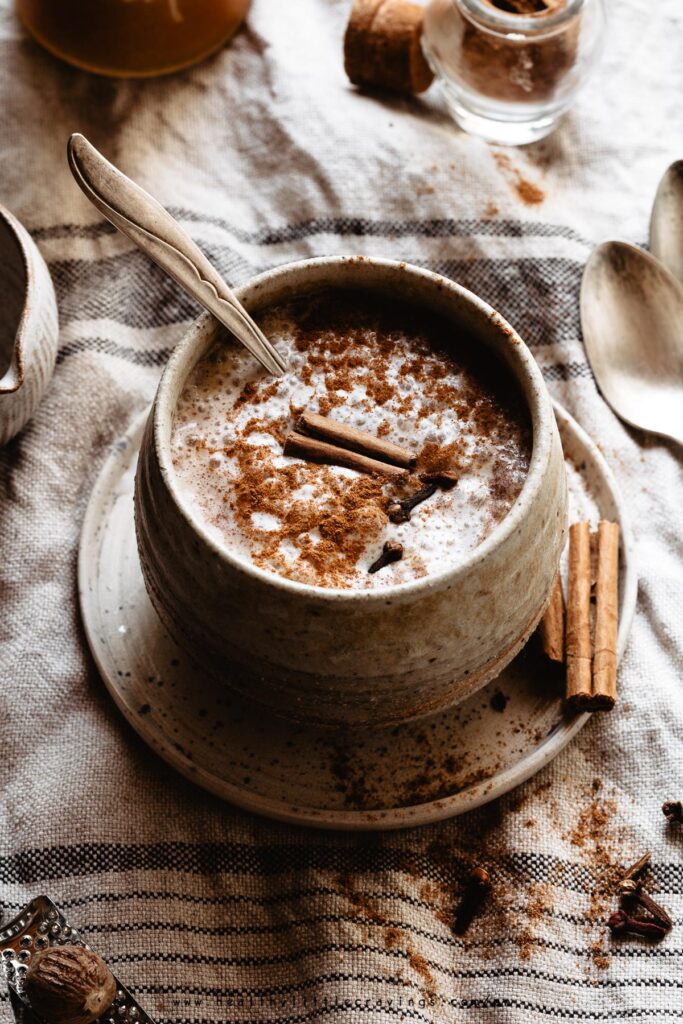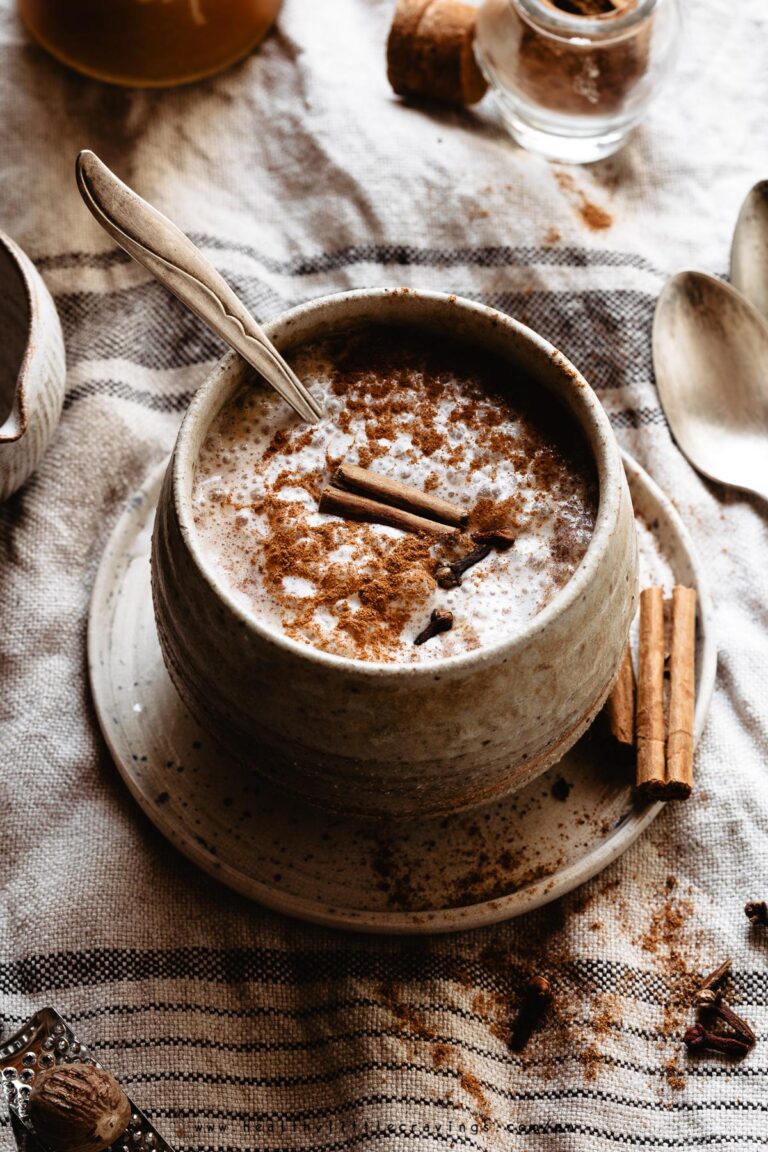 Get ready for the 'pumpkin spam'. Last week, for Halloween, I shared with you these pumpkin spice muffins with cream cheese and they were a total success. Today's its turn: homemade healthy pumpkin spice latte!
To be honest, this is not a brand new recipe. I shared this a couple of years ago – October 2016 – but I wanted to take photos properly so… here you are.
Homemade healthy pumpkin Spice Latte, with no added sugars!
Well, if you live in the States – or in other places of the world where that famous coffeehouse chain is – you probably know what pumpkin spice latte is. When I've shared the recipe in 2016, if we – Italians – wanted to try it, we only had one choice: make it from scratch at home. But they opened a Reserve Roastery in Milan a few months ago and now we'd technically have the chance to try it there.
There's a negative side though: that famous coffeehouse chain's latte is made with sugar, condensed milk, vegetable juices to give color, annatto (an additive), syrups and other not-so-natural ingredients. Of course, like I always said, if you drink this once in a blue moon it can be bad for your health. Don't make a habit of it. Instead try this healthy version of the comfort pumpkin drink, with no added sugars, coloring or additives!
Skeptical?
If you're skeptical about the flavor of a homemade pumpkin latte, give it a chance anyway. In fact, the sweetness of the pumpkin perfectly matches with milk and coffee. I personally prefer soy milk, because milk + coffee usually give me a bad stomach ache, but you're free to use your favorite.
To keep it sugar-free (better, added sugar free) I don't add any sweetener. You'll see, though, that I wrote it in the 'Ingredients' section, to give you the choice. If you're used to the bitterness of coffee, you won't have any problem!
Remember: if you try one of my recipes, tag me on Instagram or send the photos to [email protected]
---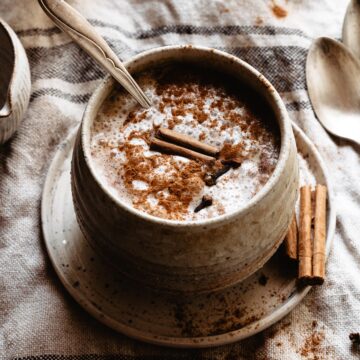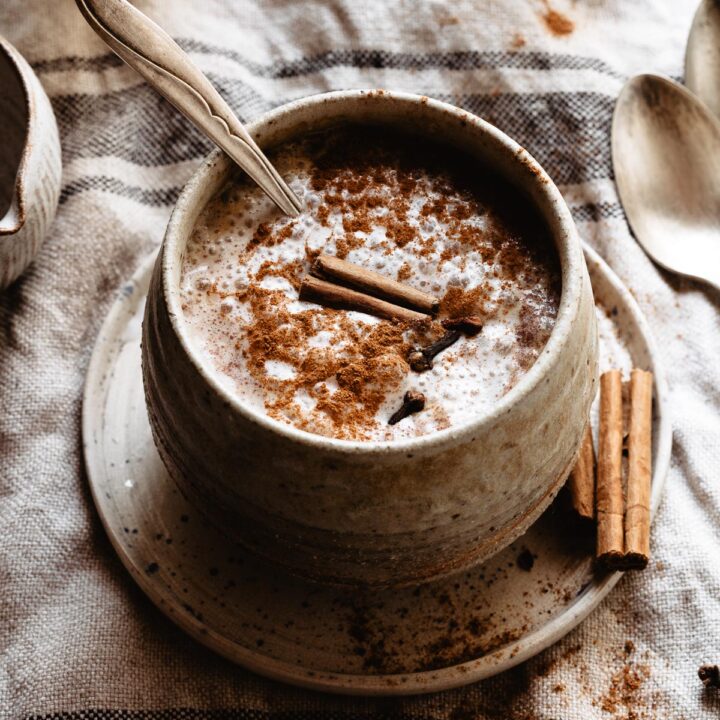 HEALTHY PUMPKIN SPICE LATTE
The healthier version of the famous Pumpkin Spice Latte!
Print
Pin
Ingredients
200

gr

Milk or soy milk

one shot

Espresso coffee

a tablespoon

Pumpkin puree

Cinnamon powder

–

to taste

Nutmeg powder

–

to taste

2

Cloves

Muscovado sugar

–

optional
Instructions
In a small pot pour your pumpkin puree and the spices. Stir.

You can easily make your own pumpkin purée (check out here how you can do it)

Gradually add the milk to the pot.

Finally add the coffee and stir.

Remove the cloves and sweeten (optional) to taste.

If you have a milk frother, froth your milk.