This post is also available in:

Italiano
In this post you'll find this amazing and refreshing coffee granita recipe!
---
If you follow me on Instagram, at this point you should probably already know that I'm on vacation. Where?
If I tell you 'granita', which place do you think of?
Hint: it's in Southern Italy, it's an island. Already guessed?
I'm in the beautiful Sicily! In Syracuse, Southern-East, to be precise (Archimedes was born in Siracusa!).
Granita is a semi-frozen dessert that Sicilians usually enjoy for breakfast, during Summer, together with 'brioche col tuppo' (check these out). That's a very common breakfast here, so refreshing (and yummy), I can testimony!
This is my boyfriend, last Summer, while dunking brioche into the granita. Delicious.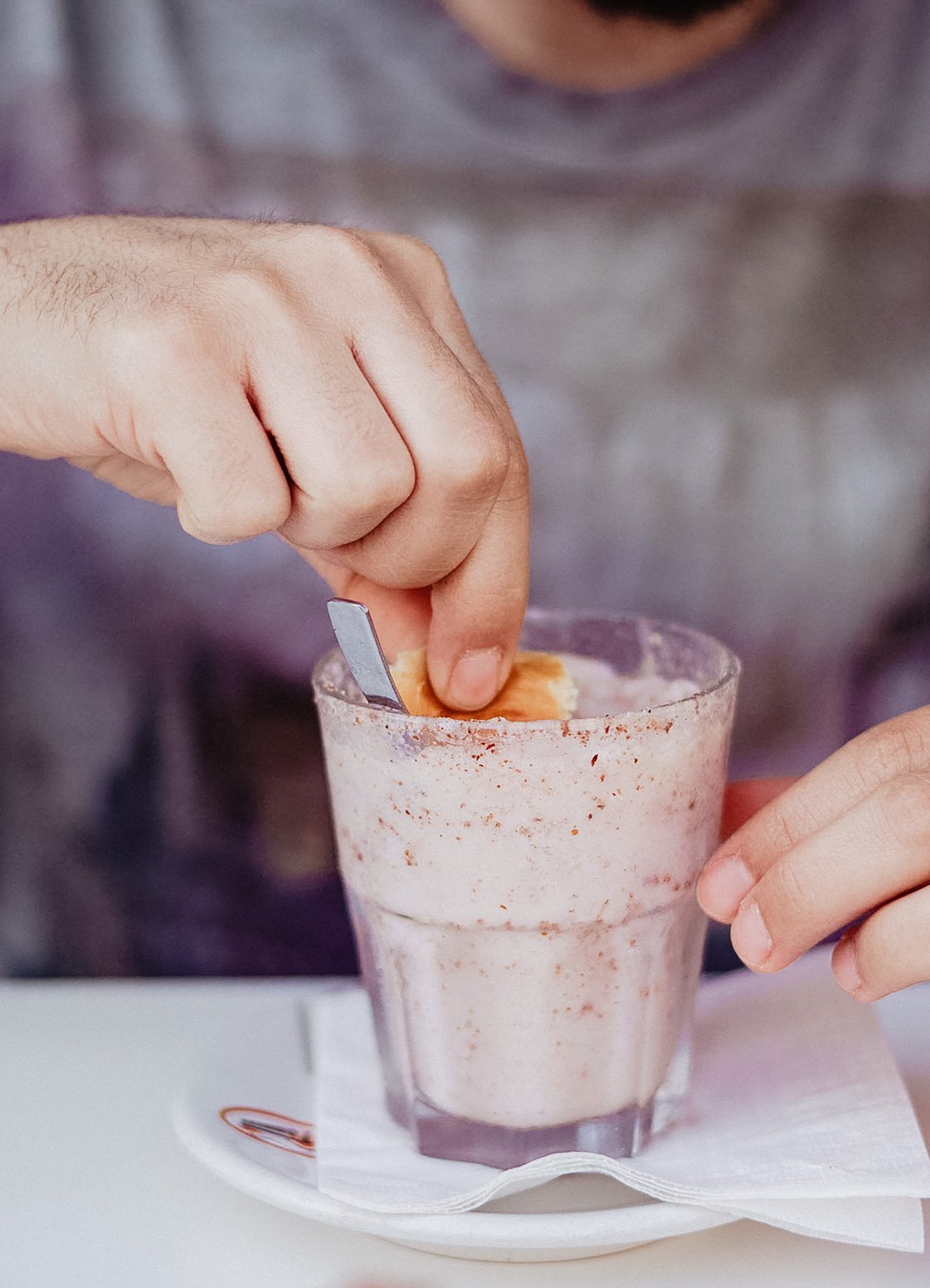 Nothing better than a energizing granita…
Granita is a godsend in dog-days, as well as ice cream and sorbets.
We don't know exactly the origin, but common opinion is that granita's homeland is Sicily. Seems that ancients used the snow from Mount Etna to make this dessert!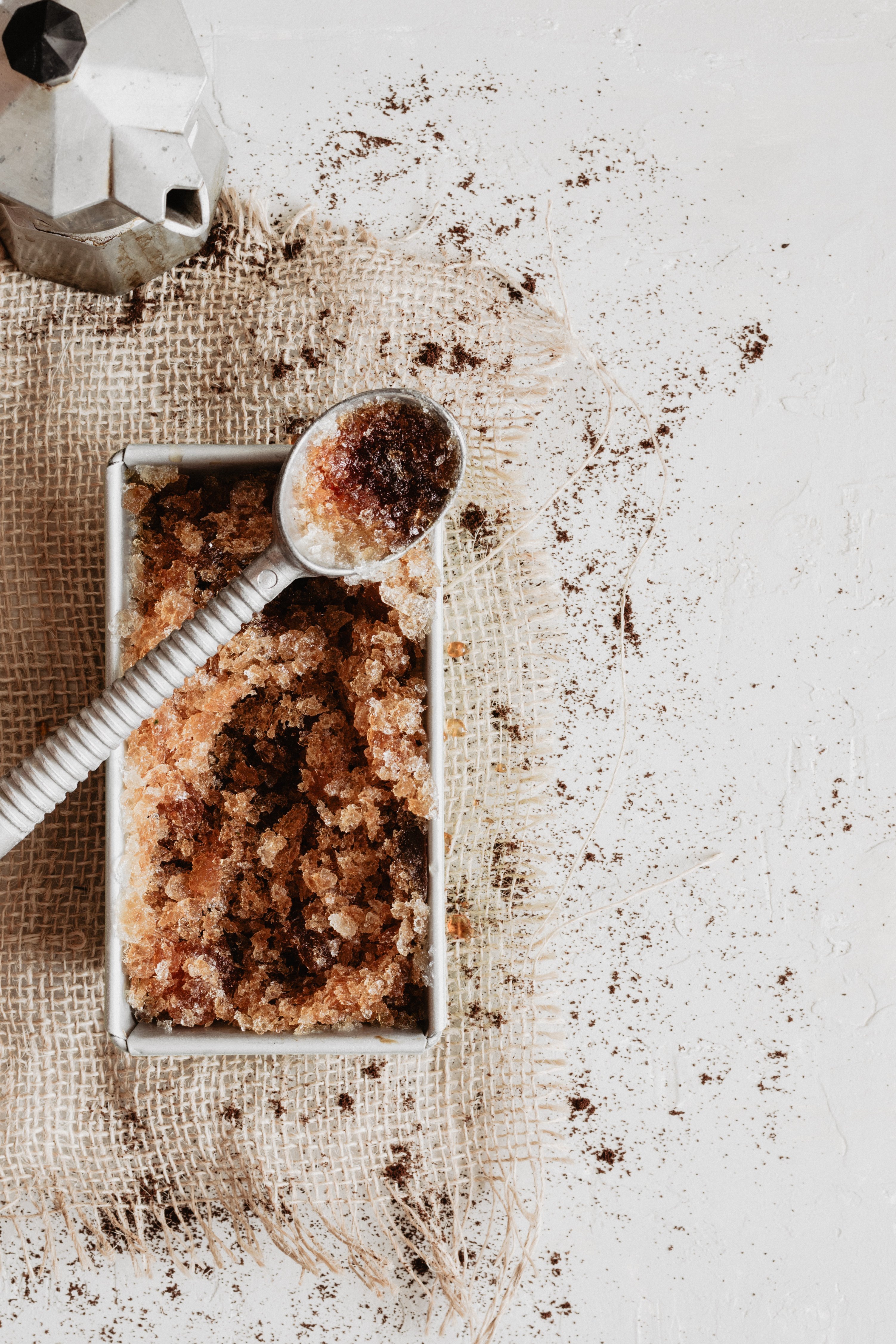 As I mentioned above, Sicilians consume granita as a refreshing breakfast during Summer. In this beautiful island, granita is made with the best ingredients: fresh fruit, almonds (ESPECIALLY almonds!), other nuts, coffee… Imagine what a rich flavor!
Quite the opposite in Northern Italy (where I live) where granita is just a mass of ice with sugary bottled syrup. Not the best, you know. Nothing to do with the super tasty and natural Southern-Italy's dessert, made of high quality raw ingredients (not syrup!).
A coffee granita recipe for you!
Let me tell you: to make this recipe up I literally did calculations. What do you mean by "calculations", Robi? I mean…real calculations!
I've taken this formula and calculated every ingredient that I needed to put into this coffee granita recipe.
Some days ago, indeed, I bumped into Dr. Bressanini recipe (or better, scientific recipe) for this amazing refreshing dessert. Making granita is not actually that easy. Better say, it is, but when you understand how to make it.
Dr. Bressanini's formula is:

Z: grams of sugar you have to add
F: grams of fruit you use (or coffee in this case)
C: % of sugar you want in your granita
P: % sugars already in the fruit
A: (F x D /100) grams of water to add
D: % dilution
Ehm, finding some difficulties? No problem. I've already calculated everything so you just have to trust me and make the recipe!
EDIT (2018 recipe): I've tried to mix coffee, water and sugar in different % without using the formula. Recipe was a success anyway!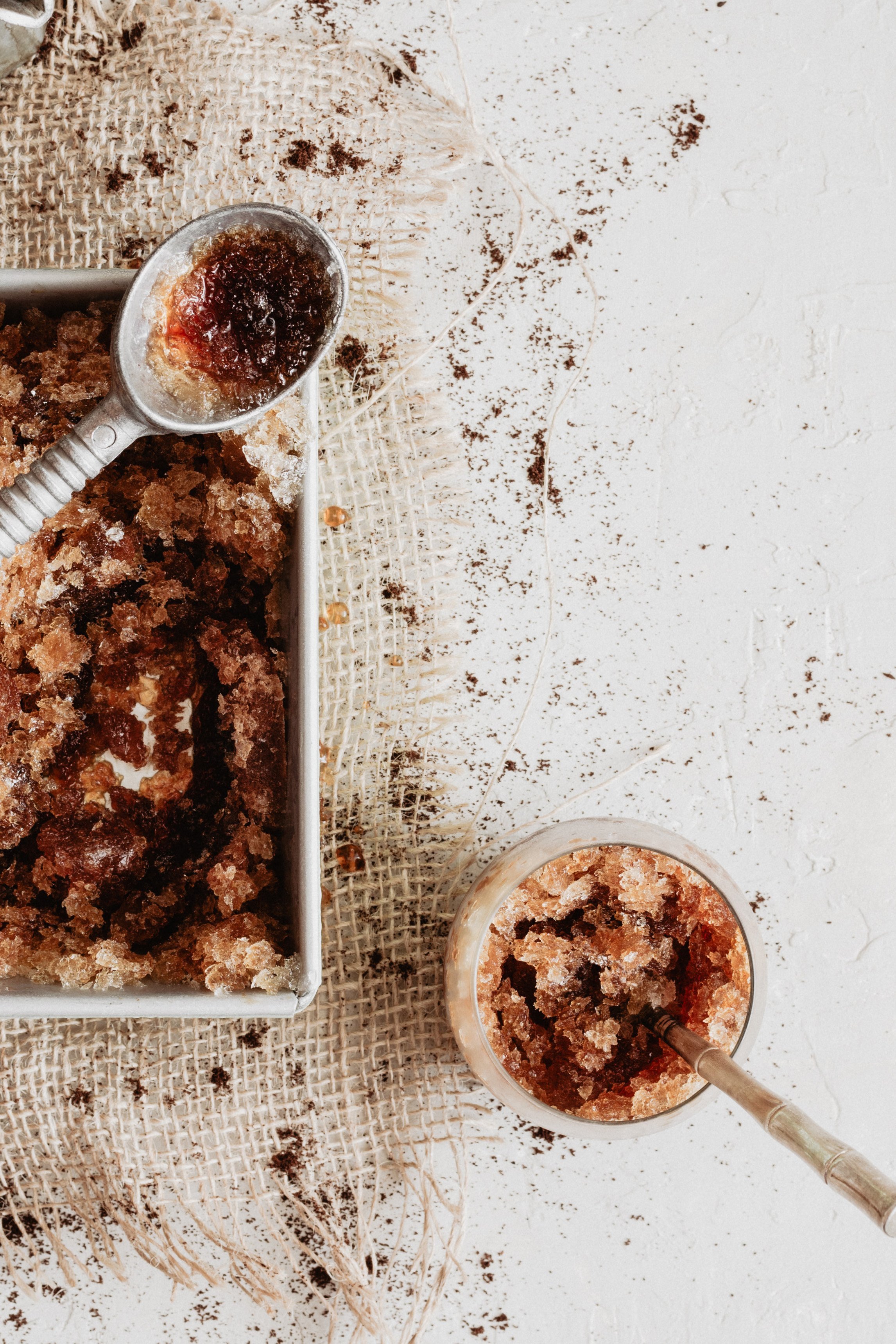 Ready? Go!
---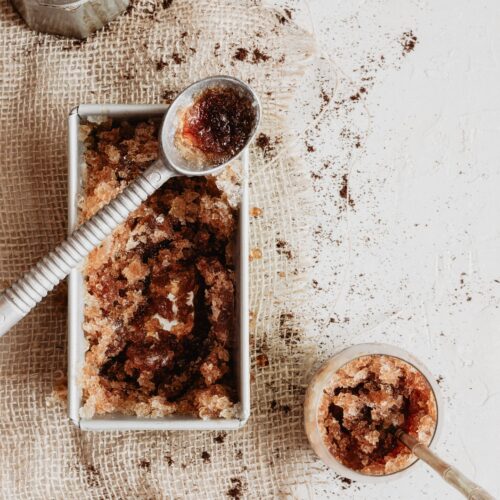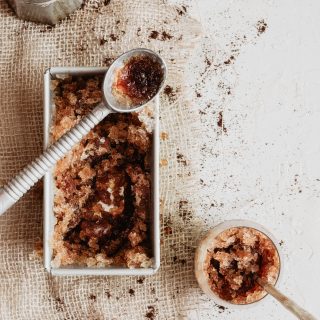 COFFEE GRANITA / LOW SUGAR
A super refreshing coffee granita, perfect dessert or breakfasta (like a real Sicilian!)
Print
Pin
Ingredients
100

gr

Espresso coffee (liquid)

200

gr

Water

25

gr

Brown sugar
Instructions
In a container (freezer-friendly), combine water, coffee and brown suagr.

Sugar works as an antifreeze. You can omit it but it will freeze quicker.

Freeze for 4 hours and stir with a fork every 30 minutes or so.