This post is also available in:

Italiano
In this post you will find a refreshing recipe: rosemary lemonade!
---
Wow, our mind is so amazing! I mean, my subconscious in these last days knew I was going to make a lemonade (rosemary lemonade, to be more exact!), so that's the reason why I kept singing "Sunny, happy with the music no money, I'm thinking you're on holiday, sipping your lemonade!" (not sure about the lyrics though!). Listen…
Now, joking aside, I'm really starting to feel Summer coming! It's comiiiiiiiing! My body needs more water, it needs hydration, veggies, fruit, nicecreams (yep, they're coming on the blog too!). During Summer, I almost drink 3/3.5 liters of water a day, while in Fall/Winter my body is happy with "just" 2 liters. I'm not going to tell you what's the right amount of water for you, just make a quick research on the web but most importantly LISTEN TO YOUR BODY! However, if your body doesn't "say anything" (meaning you don't really feel like drinking), please gently "force" yourself at the beginning. Better: train it.
Seriously, if you don't have the need, maybe it's because you're not drinking enough so you have to start 'train' yourself and drink more and more every day. Just increase the amount little by little.
I was not a "heavy (water) drinker"
I don't know if this title makes sense. Sometimes translating Italian to English is not that easy, I hope you get it though.
Years ago, especially during high school, I used to drink one liter of water a day (barely!). I remember my skin was so bad at the time, I also did a free "check-up" at the local pharmacy to check my its condition (bad, bad, bad. It turned out to be dehydrated indeed).
So, I've started drinking more. I've tried everything: smartphone apps, big bottles, small bottles… Check this post to see what my tips and tricks are!
Rosemary lemonade to fight a boiling hot Summer
I understand that drinking water can be sort of boring sometimes.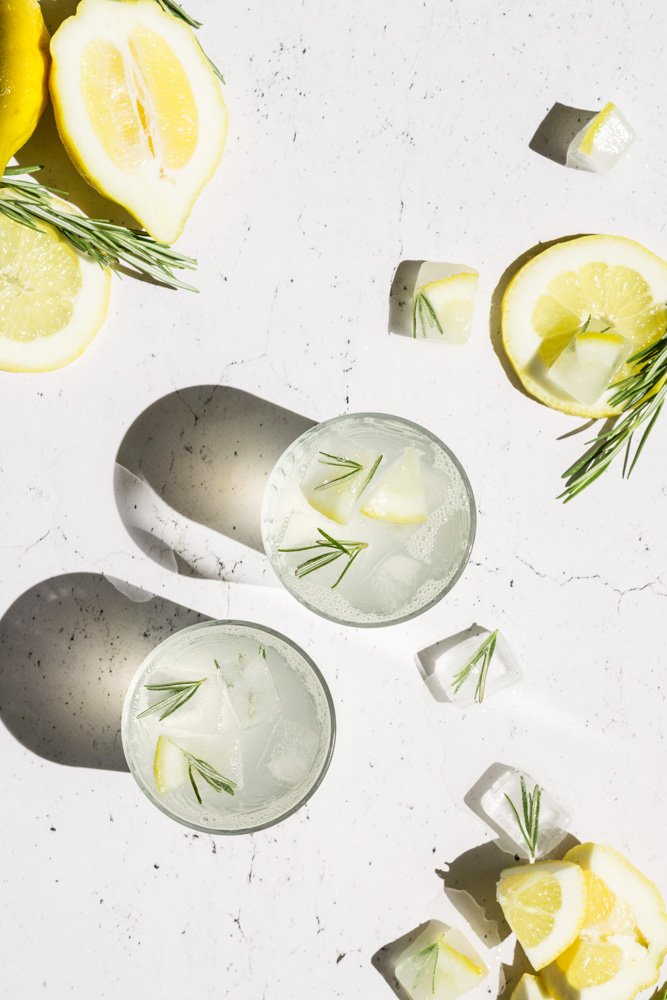 As far as I'm concerned, I don't have any kind of problem with plain water, but sometimes I crave something different. In these cases teas, infused water and lemonade are ideal! This rosemary lemonade then is just amazing, the perfect combo: slightly sweet, not too much, and sour of course, so it will definitely quench your thirst! You bet!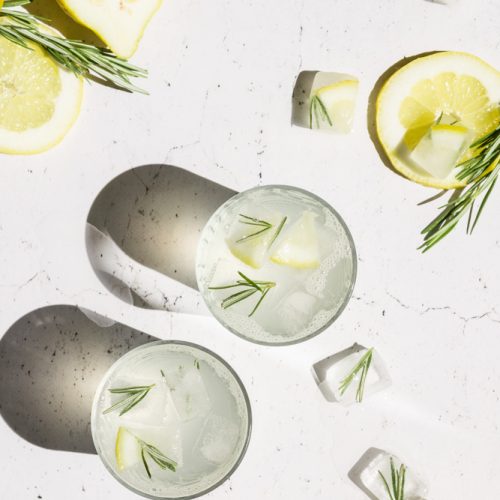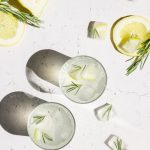 ROSEMARY LEMONADE
A refreshing drink for this Summer: rosemary lemonade with just three ingredients!
Ingredients
100

gr

Organic lemon juice

(the juice)

1

Sprig

Rosemary

15

gr

Brown/cane sugar
Instructions
In a pot, pour lemon juice, rosemary and cane sugar, bring to a boil (low heat) and let it simmer for 5 minutes.




Let it cool down, bottle it and when you want to serve it mix it with about one liter of sparkling (or still) water!

Feel free to leave out sugar if you want it more sour 😉 I personally love it even without sweetener.