GLUTEN FREE BANANA BREAD
RECIPE UPDATE
Read the ingredients to discover what I've changed and improved.
Gluten free banana bread
Oh, banana bread. That's one of those international recipes – not so popular here in Italy – that I've always been intrigued by, from when I've started cooking. I couldn't imagine a cake that actually tasted like bananas. So, I tried and I fell in love. When I cooked it for the first time, I also shared the recipe here on my blog (vegan banana bread).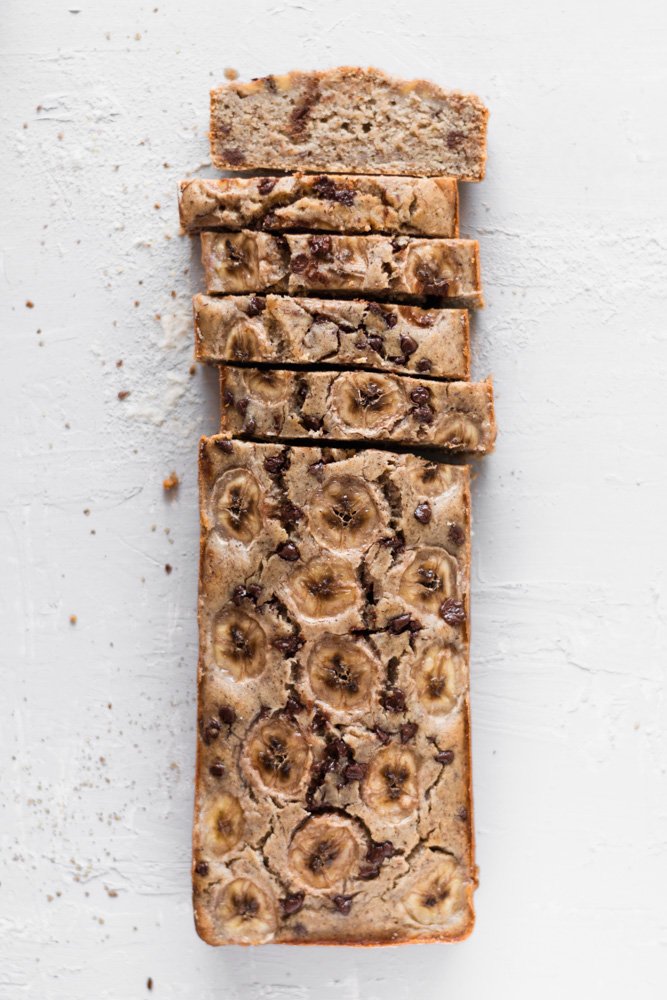 Inspiration
You know, I consider Instagram an amazing source of inspiration. As I wrote a while ago, when I make my recipes, I've got two methods: first one is inventing my own recipe, second is looking on the Internet if I find a YUMMY picture (yes, photos are yummy and sexy to me) and its recipe, then I analyze it and adjust. In this case I always give credits to the author (guys, this is important). So, Instagram is my absolute favorite social media and you'll get why. In this platform, indeed, you can find plenty of photos also with recipes in the caption. Some days ago my feed was full of banana bread photos, so I thought it was the fate talking to me Do a banana bread!
You like it or you do not
As far as I'm concerned, banana bread is an excellent breakfast for everybody, especially for kids. Clearly if you don't like banana don't even try to make it. It tastes like banana a lot, a lot. Yet, if you're a banaholic like me, do it NOW! I developed this gluten free banana bread for you, perfect for everybody also for intolerants and people who suffer from celiac disease.
Discover the most delicious gluten free banana bread!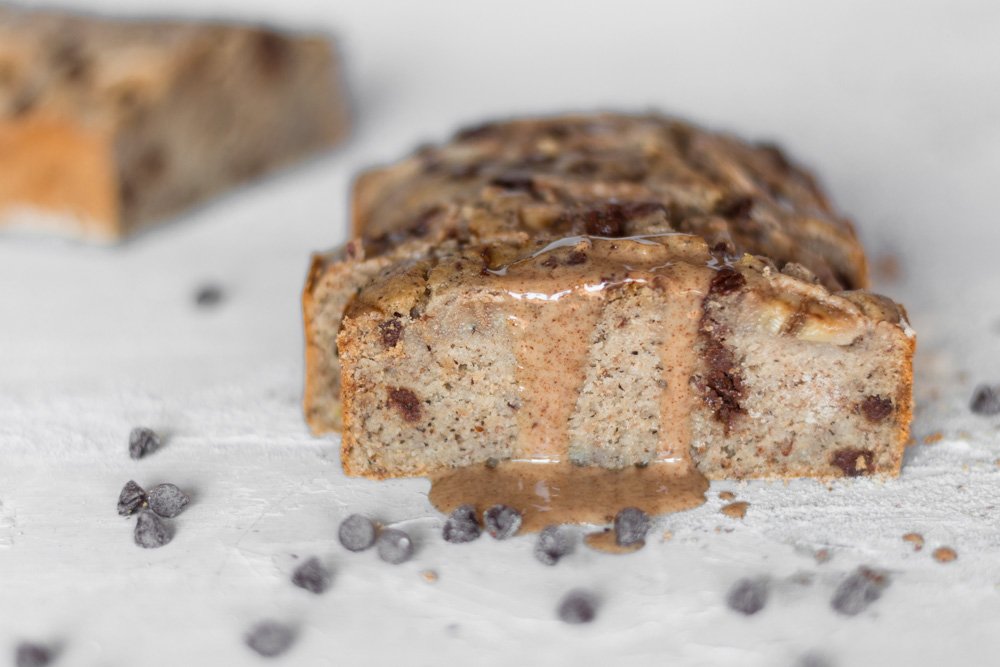 ---
Ingredients: (for a 30 x 11 cm gluten free banana bread, or a shorter one – it'll be higher)
Gluten free flour blend, 100 gr circa  (HERE 's the recipe)
Buckwheat flour, 100 gr circa
Brown rice flour, 25 gr
White rice flour, 25 gr
You can use 250 gr of GF blend
Baking soda, half a teaspoon
Apple cider vinegar, one teaspoon and a half
Ripe bananas , three mashed and one for decoration
Salt, a pinch
Extra virgin olive oil, 80 gr
Flaxseeds, one tablespoon + water, three tablespoons (or one egg)
Vanilla extract, some drops
Milk or plant based milk, 160 gr
Agave syrup or organic honey, two tablespoons
Chocolate chip, 50 gr
How to:
Heat up the oven at 175° C.
Mix flaxseeds and water and let set for some minutes. In a bowl mix flours, chocolate and salt. In a plate, mash well the bananas (riper they are, easier will be to mash them) and add them to the dry ingredients. Pour gradually the oil, vanilla, egg substitute or egg, vinegar and milk. Sweeten with the agave syrup (also honey if you want) and add the baking soda (last ingredient!). Put the mixture into a non-stick mold and decorate with the banana halves or little pieces as in the pic.
Cook for 50 minutes or so, until the stick comes out clean if you pierce the cake.
Store your gluten free banana bread in the fridge or under a cake bell jar.