[:it]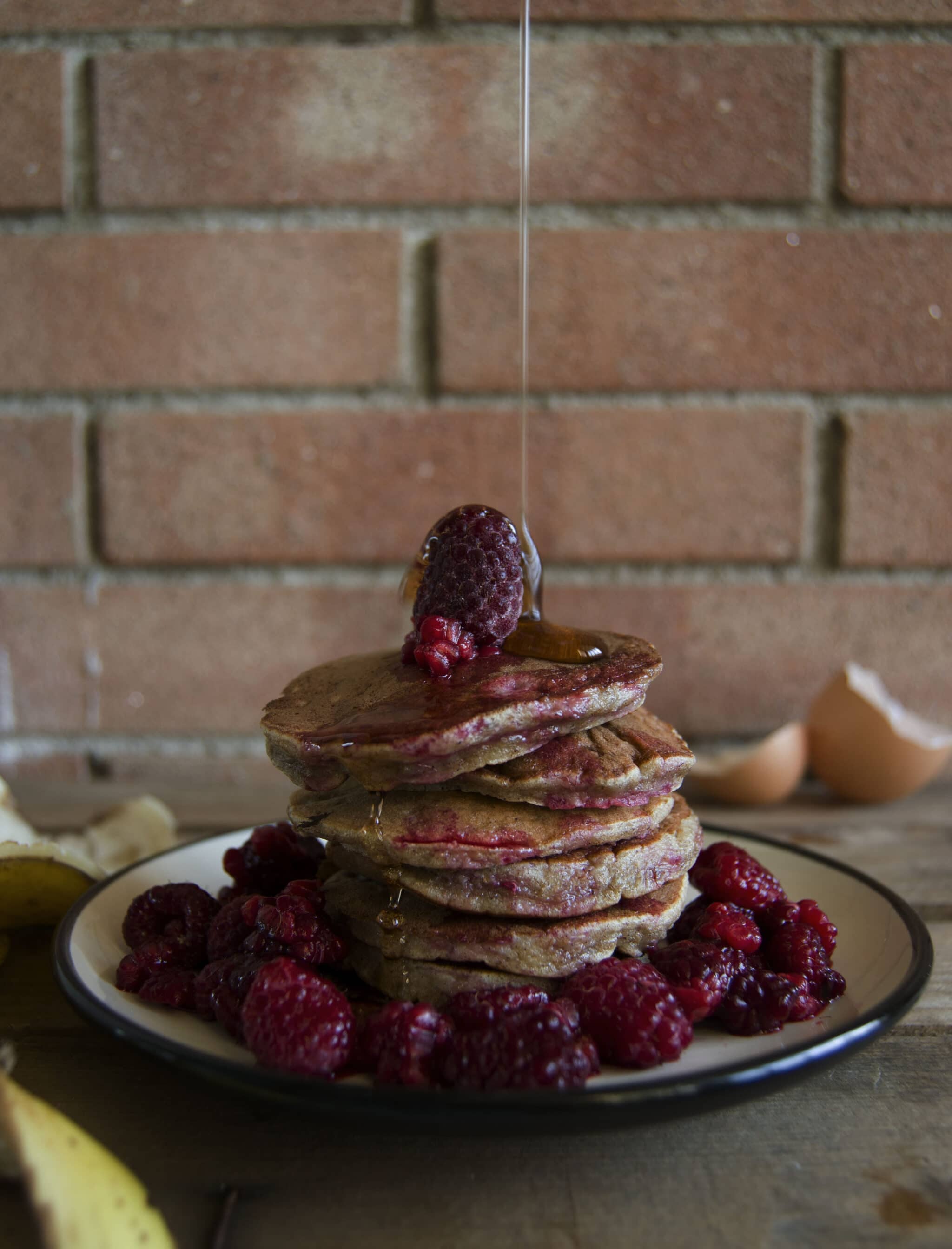 Quando ho deciso di aprire il blog, ormai quasi un anno fa, il mio intento era quello di dimostrare alle persone che mangiare sano ma anche gustoso si può, eccome se si può! Man mano che i mesi passavano ho capito che c'era qualcosa di più importante sotto: volevo – e voglio – creare una community che credesse nelle stesse cose in cui credo io. Cibo sano, equilibrio, ingredienti di qualità, movimento e stile di vita salutare.
Si sa che tra il dire e il fare c'è di mezzo il mare, nonostante questo sono riuscita col tempo a riunire un po' di persone che hanno capito il mio messaggio, che hanno capito me e che amano replicare le mie ricette e condividerle. Ciò che adoro di più è quando qualcuno mi scrive e mi manda delle ricettine sane proponendomi di rifarle.
Rozemarijn, amica olandese di un amico di qui, ha fatto proprio questo. Mi ha contattata in privato mandandomi una foto molto carina dei suoi pancakes semplicissimi, molto simili a quelli che avevo fatto in precedenza (pancakes due ingredienti). Ovviamente ne ho approfittato per rifarli e per scattare anche qualche foto, sicuramente migliore rispetto a quelle che facevo all'inizio.
Vedi, non ha senso avere un profilo molto seguito e con numeri da paura, se poi non si stabilisce un rapporto con chi ti segue. In gergo lo chiamano engagement, ossia "partecipare attivamente con la community e ascoltare ciò che gli altri hanno da dire". È questo l'aspetto fondamentale da curare quando si sta sul web, dato che solamente così sei in grado di DARE e RICEVERE.
Dopo quasi un anno posso confermarti che ciò che mi fa andare avanti è la soddisfazione che ho quando qualcuno si complimenta, quando qualcuno pensa a me guardando un piatto (Cheyenne, il porridge!), quando ti mandano le ricette che hi fatto tu o che hanno fatto loro.
A te che mi segui, sei speciale!
---
Ingredienti: (una porzione – circa sei banana pancakes)
Banana matura, una
Uovo, uno
Farina integrale, due cucchiai
Cannella, a piacere
Sale, un pizzico
Procedimento:
In una ciotolina schiaccia bene la banana e riducila in purea, a parte sbatti un uovo a parte e aggiungilo alla banana schiacciata insieme a un pizzico di sale. Versa poca farina integrale alla volta e mescola bene per incorporare – attenzione ai grumi. Infine spolvera abbondante cannella e lascia riposare qualche minuto il composto. Nel frattempo scalda bene una padella antiaderente e se occorre ungila leggermente.
Versa un cucchiaio circa di impasto nella padella e cuoci fino a che sulla superficie non vedrai comparire delle bollicine, poi gira e cuoci l'altro lato.
Guarnisci come più ti piace: lamponi freschi o ridotti in purea, frutta fresca, quark e noci pecan (come Rozemarijn), frutta secca, crema di nocciole, burro di mandorle o arachidi… Fantasia, come dico sempre!
[:en]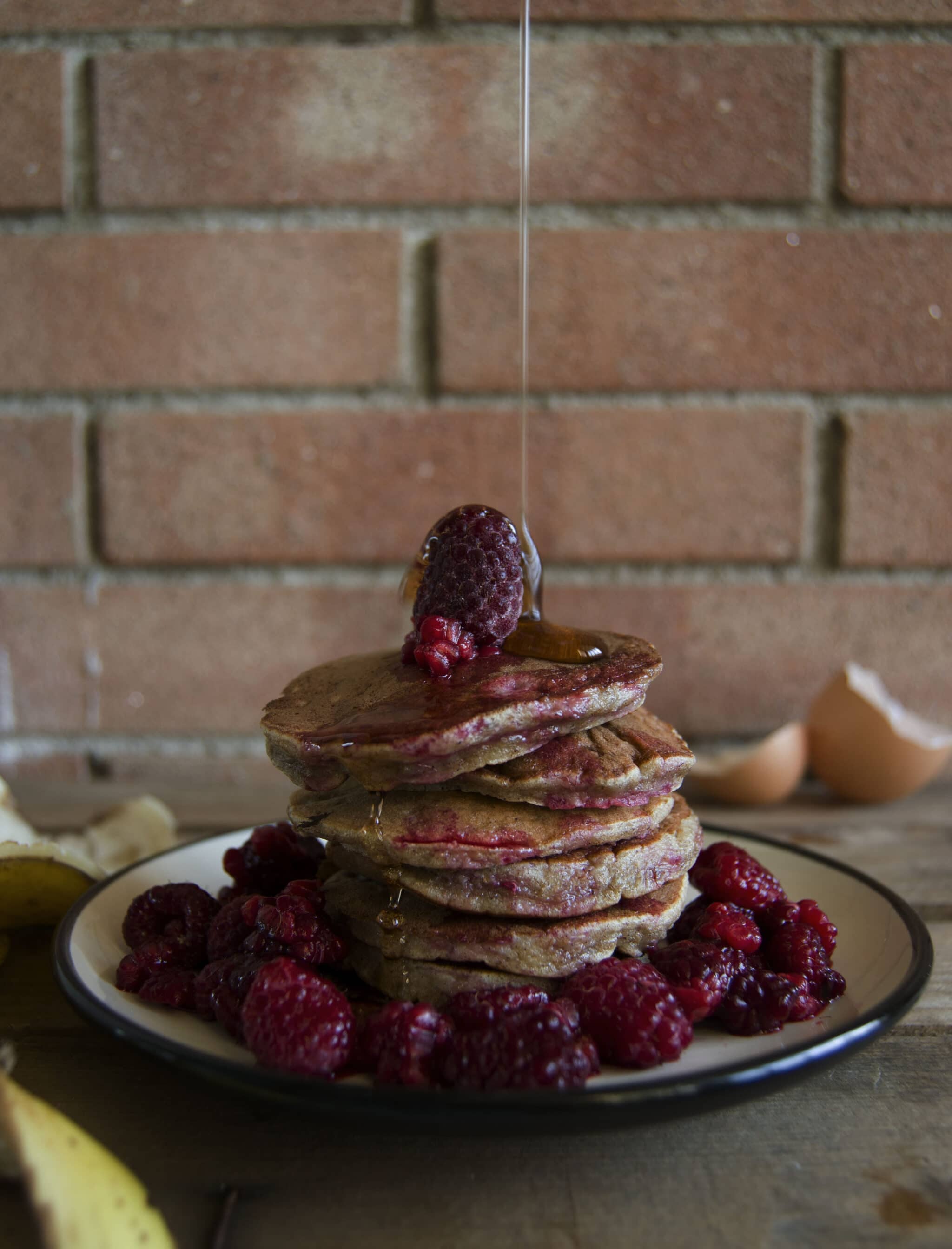 One year ago when I decided to launch my own website, the main aim was to prove people that eating healthy but tasty is feasible. As the months went by, I started thinking that there could be something more: I wanted to create a community that believed in the same things I do believe in. Clean food, balance, high quality ingredients, exercising and healthy lifestyle.
Easier said than done, you know, nevertheless I succeeded: I've built a little audience that listen and understand the message I want to spread, that love my recipes and try to make and share them. What I love most is when someone of you guys send me a recipe and tell me "Oh, try this one! It's healthy!"
Rozemarijn, a friend of mine's Dutch friend, DM me and sent me a cute pic of her easy banana pancakes topped with pecans and cream cheese. Obviously I jumped at the chance and make them, so I could shoot some high quality photos.
You see, having many followers  isn't really reasonable when you do not interact with people. Engagement, this's the marketing term, "refers to one's degree of participation in a community or society". As far as I'm concerned, this is the approach you need to have in the Internet, the only way to GIVE and RECEIVE.
Almost one year later I can tell the main thing that stimulates me is the joy and satisfaction I get from you all when you congratulate, or you make one of my recipes, or you think about me when you see any particular food or ingredient.
Remember you're more than a follower to me, you're a special person.
Ingredients: (one serving – almost six banana pancakes)
Ripe banana, one
Egg, one
Wheat wheat flour, two tablespoons
Cinnamon
How to:
In a bowl mash the banana, aside whisk the egg and add it to the puree. To avoid clumps gradually pour the flour and stir well, lastly add a pinch of salt and a splash of cinnamon (load of cinnamon!). Set the mixture aside, meanwhile heat up a non-stick and/or slightly oiled pan.
Gently pour a tablespoon of banana pancakes mixture into the pan, cook one side 'till you can see bubbles on the surface, then cook the other.
Finish off with your favourite toppings: hazelnut butter, raspberries, other fresh fruit, peanut butter, cream cheese and pecans (as Rozemarijn did), almond butter…[:]