[:it]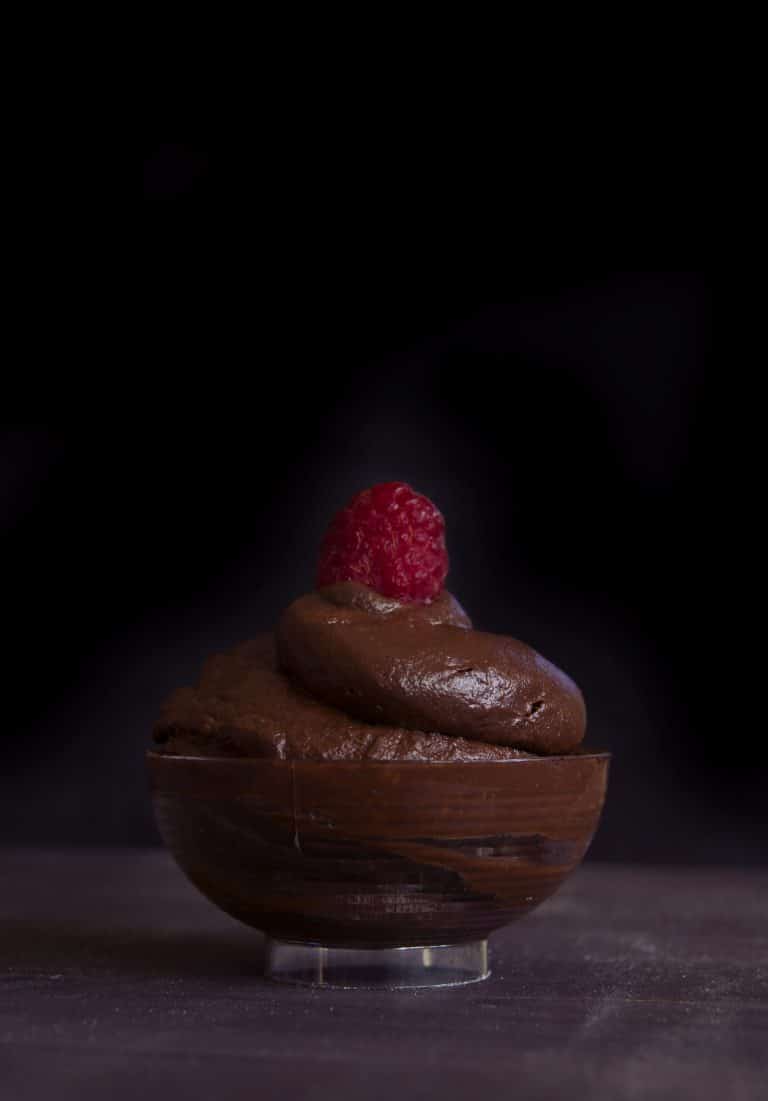 E' successo qualche giorno fa: stavo riguardando i miei vecchi post su Instagram e sono piombata sulla mia prima ricetta, la mousse di avocado al cioccolato. Guardo la data… 1 Febbraio 2016. Ho strabuzzato gli occhi, davvero è passato un anno?
A me sembra incredibile, voglio dire son passati 365 giorni e per tutto questo tempo ho condiviso con tutti voi la mia passione, le mie ricette. Sarebbe troppo facile però riassumere questa in "passione per la cucina". No, ho capito che è molto di più e… presto ve ne parlerò in un post.
Insomma con questa mousse di avocado ho dato il via a Healthy Little Cravings perché anche lei, come i Bounty che ho pubblicato qualche giorno fa, sono nel mio stile. Ormai lo conoscete: mangiare sano e in maniera intelligente, ma con gusto! Perché privarsene?
Parlando della ricetta: quella che ho realizzato la prima volta un anno fa, non era di mia invenzione. L'avevo vista su Youtube, mi ha incuriosita e come succede spesso mi son chiesa "perché non provare?". Ne è uscita una mousse favolosa. Ma ora, a distanza di tempo, ne ho creata una tutta mia.
Il bello è che puoi variarla come più ti piace, aggiungendo più o meno cioccolato e miele.
P.S. Ti sarai accorto che il mio stile fotografico è cambiato nel tempo. Per questo nei prossimi mesi spero di riuscire a rifare tutte le ricette che ho fatto quest'anno e scattare foto coerenti con il mio attuale stile. Ovviamente apporterò anche miglioramenti alle ricette…preparati!
---
Ingredienti: (due porzioni)
Avocado maturo, uno (circa 170 gr di polpa)
Cioccolato fondente, 20 gr
Cacao amaro, 30 gr
Latte o latte vegetale, 50 ml
Miele, 30 gr
Estratto di vaniglia
Caffè solubile, opzionale
Sale, un pizzico
Procedimento:
Per prima cosa taglia a metà l'avocado, togli il nocciolo e ricava la polpa aiutandoti con un cucchiaio.
Il grado di maturazione dell'avocado dev'essere perfetto altrimenti non si formerà una crema, ma rimarrà tagliato a tocchetti.
Sciogli a bagnomaria il cioccolato fondente e lascialo intiepidire. In un potente frullatore metti tutti gli ingredienti ad eccezione di cioccolato e miele, che aggiungeremo in un secondo momento. Frulla fino a che la crema comincia ad assomigliare ad una mousse. Aggiungi a filo il cioccolato sciolto continuando a frullare, ferma il robot e assaggia. Dolcifica e aggiusta: se la mousse risulta troppo poco dolce, aumenta la quantità di miele, ma senza esagerare altrimenti il sapore sarà troppo intenso.
Con una sac-a-poche riempi due coppette e riponi in frigo per minimo un'ora prima di servirla.
Per una versione vegana: sostituisci il latte con una bevanda vegetale a tua scelta, e il miele con altro dolcificante. Assaggia però la preparazione, per non rischiare di avere una mousse troppo dolce.
Puoi guarnire la mousse con lamponi freschi o cioccolato fuso.  Provala anche affogata nel caffè![:en]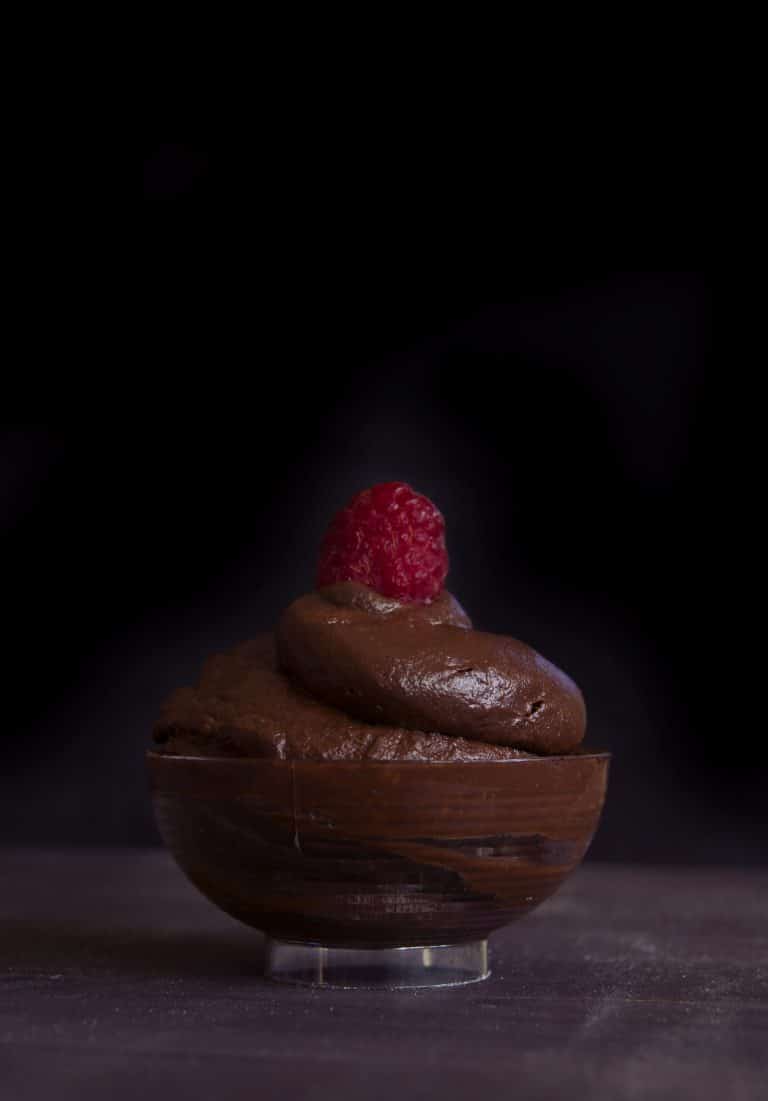 It was some days ago: I was casually going through my oldest IG photos and I ended up to my first recipe, the avocado chocolate mousse. I briefly stop and pay attention to the date: February 1st…2016! Oh my, really? One year from the day I started my adventure on social media, already? Incredible.
For 365 day I've been sharing with you recipes, ideas and passion. But I realized recently this is not just "passion for cooking". Nope. This is a lot more, and I will definitely write a post about it.
So, I've launched Healthy Little Cravings sharing this amazing avocado mousse, not mine actually. That, and also my Bounty Bars, were coherent with my philosophy: eating smart and healthy, without sacrificing the taste.
About the recipe: as I mentioned, the one I realized was not mine. I saw a video  on YouTube and I immediately thought "Why not trying it?". It turned out to be an a-ma-zing choco mousse. Well, now I've got my personal recipe and the nice fact is you can adapt it as you like, adding more chocolate or honey, or even less.
P.S. Did you notice my photography style changed in the course of time? For this reason I've decided to re-do eeeevery recipe and shoot photos in dark and moody. Fancy the idea?
---
Ingredients: (two servings)
Ripe avocado, one (170 gr of meat)
Dark chocolate, 15 gr
Unsweetened cocoa powder, 30 gr
Milk or plant milk, 50 ml
Honey, 30 gr
Vanilla extract
Instant coffee, optional
Salt, a pinch
How to:
Firstly, cut the avocado in half lengthwise, remove the seed and scoop out the meat with a spoon.
It has to be at the right level of ripeness or it won't turn into a cream, but just chopped in little pieces.
Melt the chocolate and let it cool down. In a powerful food processor place all the ingredients, except for chocolate and honey, and puree until smooth. Add the chocolate a few drops at a time, keep blending, then stop the processor and taste it. Sweeten and adjust: if it is not sweet enough, increase honey dose.
With a piping bag, or a spoon, fill two small cups and let them set in the fridge for at least an hour.
Vegan alternative: put plant milk instead of cow milk, and honey with another sweetener. Make sure to taste the mousse since every sweetener is different and the quantity won't be the same.
Garnish the chocolate avocado mousse with fresh raspberries or melted chocolate. Try also the affogato option "drowned" in coffee![:]